Friends! I kept waiting for it, I did. That magical Christmas inspiration to ignite a genius spirited post full of the heart, hope and encouragement that would be so welcome this holiday season. But it never came. What did arrive? The little Christmas.
You see, while we may all love on Christmas endlessly (hand raised! I do, I do!), we might not always feel the magic of the season. As parents, we may endlessly fill advent calendars, wipe off little icing-covered faces, and fight the good fight with that darned persistent Elf on the Shelf, but we might also very well go the entire season without feeling the magic.
Blame it on holiday busyness or that despite Santa's pending arrival, the laundry mountain gives no reprieve, homework marches on and the weekly mad hunt for hidden library books ensues. How do we lose them EVERY week?
Whatever edges in on our holiday spirit, the truth is we don't live in a Hallmark movie. Oh, how I love them! I can't recall a time when our entire town stood in the town square and sang "Oh Christmas Tree" while holding hands. Nor does the memory of a perfect day when I found myself in the midst of a gleeful snowball battle with neighborhood children while on the way to the market.
On a less cinematic scale, we may do it–we may take our kiddos on a special night out to take in a light display or a show, hit the huge local parade, visit Santa's village or even rockstar of all rockstar parent-kiddos holiday events, dedicate an entire night to baking and decorating cutout sugar cookies. 
But someone will tear up while tripping on the ice. And someone else will yell during the quiet part of the concert. Kids will fight waiting in line for Santa, and Mommy will get a "bit shouty" when all the sprinkles get dumped on the floor.
You see, none of our Christmas will be perfect. No blissful celebrations shiny from start to finish. But it is perhaps in this imperfection where we will find our magic.
My magic this season will not lie in the big, grand and glorious Christmas; it will lie in the little Christmas.
It will lie in the little Christmas moments.
It will lie in the split second both of my children are gazing up at the towering Christmas tree in awe. It will forget the ice slipping and tears in next moment.
It will be seen when they hold each others' hands on their way up to Santa's lap because they are so giddy and nervous at the same time.
It will be felt when my kids snuggle into me as we read The Best Christmas Pageant ever. I will chose to ignore the moments they elbow each other.
It will be found in my daughter's beaming smile as she proudly holds up her sugar cookie decorated with a record-breaking quantity of sprinkles and icing.
It will lie in the tears welling in my eyes during the church Christmas pageant while the angels sing Silent Night in little off-key voices.
It will lie in my son's declaration that his favorite part of the season is "remembering how Jesus got born."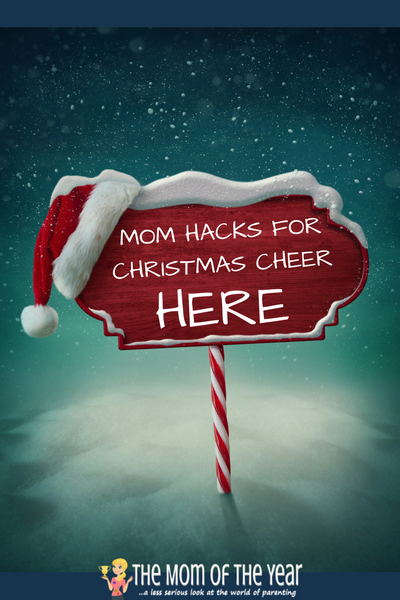 The heart of the season will not lie in the big moments, but the small. The small, little Christmas moments we hold in our heart and ponder.
So should you need a refresh of the holiday spirit, my friends, just take a look around–it is right there. Right there in the little Christmas surrounding us.
The following two tabs change content below.
Meredith blogs at The Mom of the Year, where she dedicatedly earns her title one epic parenting fail at a time, offering quick, relatable laughs for fellow parents and all their empathizers. She has been part of several best-selling anthologies, featured on prominent sites such as Huffington Post, In the Powder Room and BlogHer, and loves her role as the Executive VP/Operations Manager of The BlogU Conference. When she's not breaking up fights over Legos and juice boxes, she remains fully committed to sharing a less serious look at the world of parenting.