***This post contains affiliate links which if you choose to purchase through, I have the capacity to earn a small commission. All opinions always remain 100% my own. Thank you for supporting the work we do here at Mom of the Year!***
Recently, my children have fallen for Mo Willem's Elephant and Piggie books, and I enjoy these fun stories just as much as they do. I love how the words are printed to reflect how the characters are feeling–bold, large, all capital letters when angry or excited, teeny italicized letters when feeling hesitant, etc. So with the inspiration of this series in mind, I'm declaring here, I LOVE MY BOOKS! I do love my books, so much. As Carrie of Normal Level of Crazy shared in our last discussion, The Cottingley Secret Book Club, summer was a tough time for us to keep up with our reading. I'm glad to say that with Fall's routine (and hey, a special thank you shout-out to my chronic insomnia!), I've met back up with my book pile and we're going hard. One of my latest reads was our last book club pick, Young Jane Young by Gabrielle Zevin, so let's get to it, friends; it's time for our Young Jane Young book club discussion!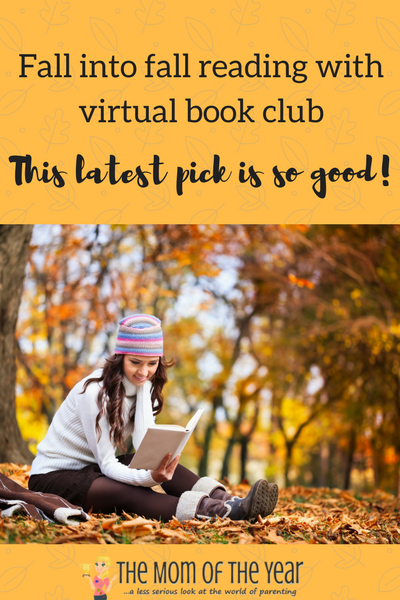 Young Jane Young Book Club Discussion
The primary reason we chose this book is because both Carrie and I were so taken with Zevin's earlier novel, The Storied Life of A.J. Fikry. We figured this one was bound to be a hit too, but…it was okay.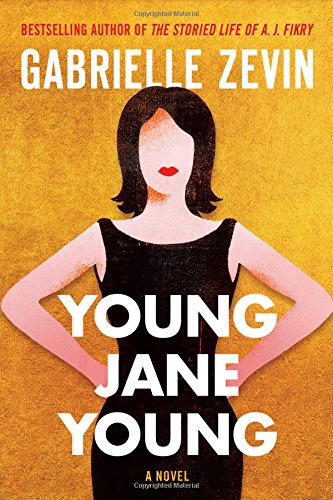 What I liked about this book:
Zevin's simple, straightforward storytelling style. She doesn't embellish long on emotions, letting the reader surmise as the tale unfolds.
The way she moves the story forward by alternating between the voices of multiple characters. What a cool way to shed perspective! Which character's voice did you most enjoy? I loathed the politician's, but really liked hearing from the grandmother.
That Aviva loves her daughter and fully assumes the responsibility of parenthood in a classy way. She was a good mom.
The story did shed very interesting light on slut-shaming and the fallout effect of this into adult life. Can you think of any real-life stories, or experiences of which you are personally aware that have been similar or had a likewise lifelong impact on someone?
What I did not like about the book:
Aviva's actions as a young adult were so wholly stupid on multiple levels that it made respecting her challenging, even after she began a new life. I was irritated that while she wallowed post-scandal, there was no slap-in-the-face self-reckoning, so to speak; it seemed as though she just fell into a new life because it was easier. Again, allowing circumstances to guide her instead of choosing a course. It just so happened this course was a smart one. I personally place a high value on strength of character, so this also made it difficult to respect Aviva. Am I the only one who was annoyed by this? How did you feel about her transition?
The concept of moving to a different part of a country and assuming a different identity in this day-in-age felt far-fetched. Yes, Aviva acknowledged people might find out who she was, and yes, some did, but…the internet makes the world very, very close. It was hard to believe her mother had no contact with Aviva. It was hard to believe she was able to separate her past life so wholly.

Do you believe can move to start over? Do you think it's possible to just assume a new identity by choice?

While I said I liked the switching of voices, I also didn't like it because I wanted to hear more from some characters. I so very much wanted to know the grandmother's thoughts at the end! What do you think of this style of storytelling? Take it or leave it?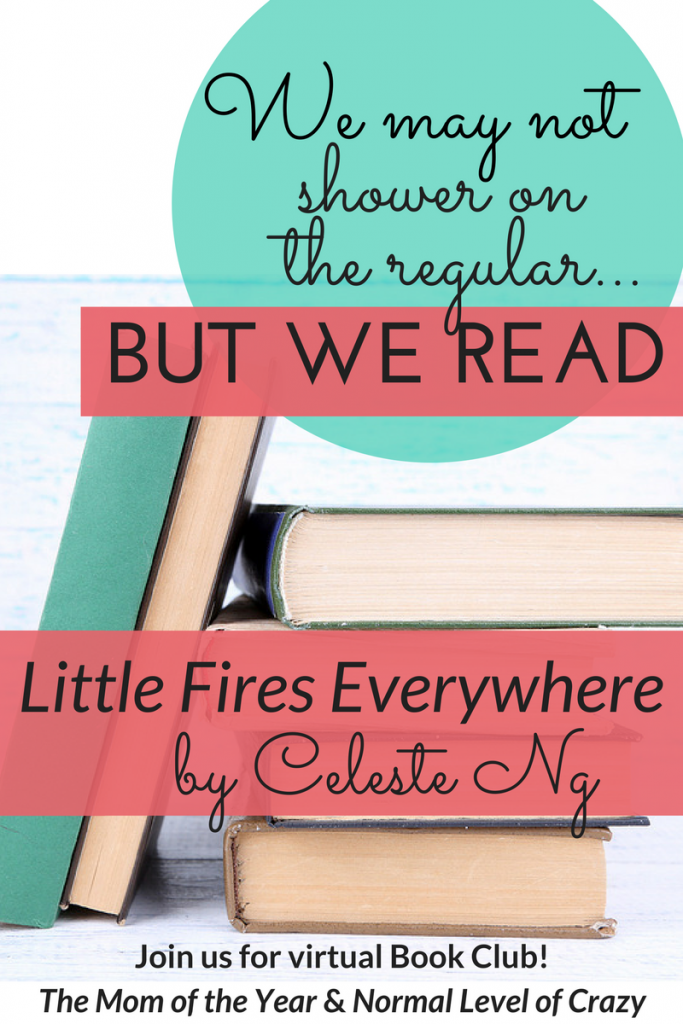 So that's my scoop on Young Jane Young by Gabrielle Zevin, but if you've read it, please share your thoughts! We love to hear your ideas and questions and know what you're thinking!
**************************************************************************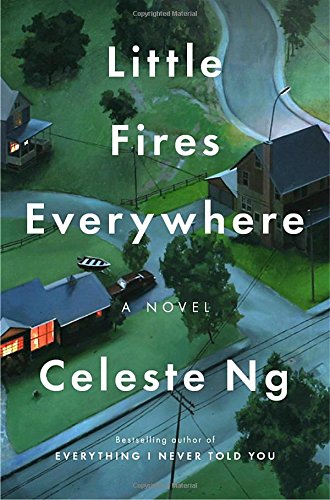 Next up…Little Fires Everywhere by Celeste Ng. This new book is getting A LOT of buzz! Check out the description:
From the bestselling author of Everything I Never Told You, a riveting novel that traces the intertwined fates of the picture-perfect Richardson family and the enigmatic mother and daughter who upend their lives.
In Shaker Heights, a placid, progressive suburb of Cleveland, everything is planned – from the layout of the winding roads, to the colors of the houses, to the successful lives its residents will go on to lead. And no one embodies this spirit more than Elena Richardson, whose guiding principle is playing by the rules.
Enter Mia Warren – an enigmatic artist and single mother – who arrives in this idyllic bubble with her teenaged daughter Pearl, and rents a house from the Richardsons. Soon Mia and Pearl become more than tenants: all four Richardson children are drawn to the mother-daughter pair. But Mia carries with her a mysterious past and a disregard for the status quo that threatens to upend this carefully ordered community.
When old family friends of the Richardsons attempt to adopt a Chinese-American baby, a custody battle erupts that dramatically divides the town–and puts Mia and Elena on opposing sides.  Suspicious of Mia and her motives, Elena is determined to uncover the secrets in Mia's past. But her obsession will come at unexpected and devastating costs.
Little Fires Everywhere explores the weight of secrets, the nature of art and identity, and the ferocious pull of motherhood – and the danger of believing that following the rules can avert disaster.
Intrigued? Me too! Make sure to enter for a FREE copy by commenting on this blog post before 10/13/17 at 5:30am EST. As long as you are 18 or older and live in the continental United States, you are eligible to win! And if you miss out on the freebie, make sure to snatch up your copy HERE and read with us. 
We love sharing books with you, friends, and to channel Elephant and Piggie: HAPPY READING!!!
The following two tabs change content below.
Meredith blogs at The Mom of the Year, where she dedicatedly earns her title one epic parenting fail at a time, offering quick, relatable laughs for fellow parents and all their empathizers. She has been part of several best-selling anthologies, featured on prominent sites such as Huffington Post, In the Powder Room and BlogHer, and loves her role as the Executive VP/Operations Manager of The BlogU Conference. When she's not breaking up fights over Legos and juice boxes, she remains fully committed to sharing a less serious look at the world of parenting.