Can't believe it's already September, friends! Thanks to my book club partner, Carrie of Normal Level of Crazy, for sharing the scoop on our latest book club pick, and here's hoping the fall brings lots of cozy reading moments for all of us!
********************************************************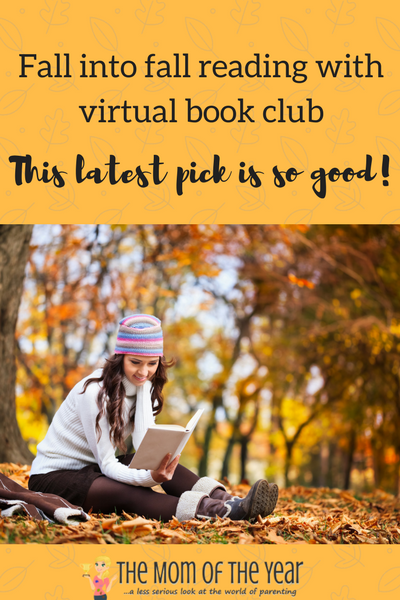 Happy September!!  Here's hoping you all transitioned from the lazy, unchoreographed, incredibly fast, yet death-defyingly slow days of summer to the frantic, gas guzzling, hand cramping, I can finally pee by myself  and not be at the grocery store every 15 minutes days of fall!!
How are you guys doing with your reading life?  Do you find you have more time in the summer or do you end up better off in the fall/winter?  I have been wishing lately that I was more of a slow and steady gal, but I'm starting to accept that I'm actually more frenzied and erratic.  (this also explains my housekeeping style and the inner workings of my brain)  I flew through about 15 books in July and then completely stalled in August.  And for no particular reason.  Here's hoping my next binge will start soon … there's nothing better than being swept up in a new book!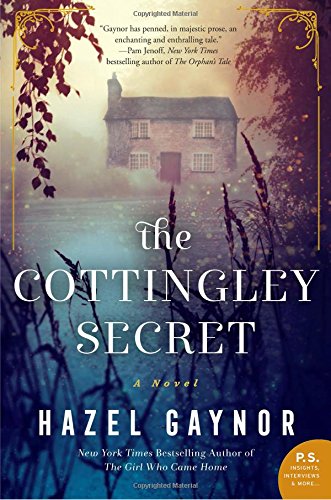 Speaking of being swept up in a book, this month's pick was The Cottingley Secret by Hazel Gaynor!
Wow!  I've got to be honest, this is not a book I would have normally picked up.  I also was unaware of the actual true story that was behind this novel.  I was so pleasantly surprised when I found myself truly enjoying this fascinating tale!
Were you all aware of the famous photos this book is based on?  What are your thoughts on the true story?
As for me, I became wildly curious and found myself on the internet trying to find out more information.  I find it so interesting that Frances and Elsie were rather old when they finally admitted the truth!
I think one of my favorite parts of the book was Frances' and Elsie's friendship.  I enjoyed getting to know these girls and understanding why they did what they did.  The descriptions of the beck and Frances' enthusiasm in regards to the fairies were weaved into the story beautifully.
What are your thoughts on the hoax?  Do you feel that Gaynor presented enough evidence to explain why the girls created these fake photographs?
In my mind, Gaynor's writing is amazing!  With whimsical descriptions and well developed characters, I was mesmerized.  As far as the hoax, I can absolutely see how this could happen!  I thought Gaynor did a fantastic job developing the story so that the reader could see the gradual development and subsequent snowball effect that occurred.
What are your thoughts on Olivia?  How about her upcoming marriage?  Ross?
I enjoyed the character of Olivia and loved the setting of the bookstore.  It was a little hard for me to understand why she stayed with Jack and, after his horrible interaction with her in the bookstore, why she was even remotely still contemplating whether or not to stay with him after that!  Of course I was rooting for Ross!  I get that Gaynor was making their relationship different from Olivia's relationship with Jack and keeping things slow so that she wasn't jumping into another bad relationship, but I WANT ME SOME HARDCORE ROMANCE AT THE END OF MY BOOKS!!!  But that's just me 🙂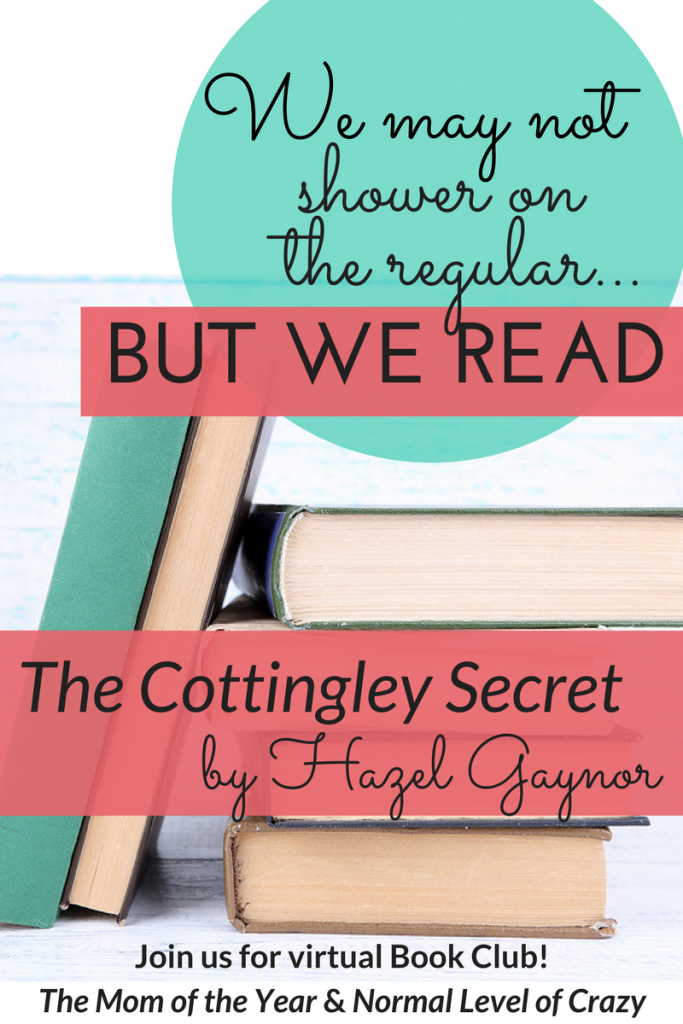 Who was your favorite character?  Why?
Mrs. Ellen Hogan was probably my favorite character.  Her kindness and nurturing personality, coupled with her devasting loss, made her complex and interesting.  I loved that she kept those ripped up fairies hidden behind the picture frame.  I was hoping Olivia would find them!
I liked Henry too, with his unrequited love.  And even mean old Nora Plunkett, the only semblance of a villain in this book.  That poor woman just really missed her husband!
Anything you wish had been different?
I will say that I was kind of hoping that Aisling's body would be found because of the curiosity the two girls created and not years later.  I thought that at least they could say something good came out of all of those reporters and investigators descending on Cottingley.
All in all, I really enjoyed this novel!  Lots of fantastic characters, an interesting (real) story, and just the right amount of mystery and whimsy.
……………………………………………………………………………………………………..
Super excited for our next pick!  Is this our first time repeating an author?  I'm guessing it would be easy to check but I'm exhausted from signing back to school forms…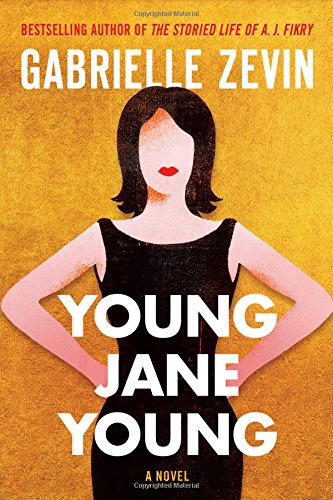 Young Jane Young by Gabrielle Zevin
Amazon description:
From the author of the international bestseller The Storied Life of A. J. Fikry comes another novel that will have everyone talking.
Aviva Grossman, an ambitious congressional intern in Florida, makes the mistake of having an affair with her boss–and blogging about it. When the affair comes to light, the beloved congressman doesn't take the fall. But Aviva does, and her life is over before it hardly begins: slut-shamed, she becomes a late-night talk show punch line, anathema to politics.
She sees no way out but to change her name and move to a remote town in Maine. This time, she tries to be smarter about her life and strives to raise her daughter, Ruby, to be strong and confident. But when, at the urging of others, Aviva decides to run for public office herself, that long-ago mistake trails her via the Internet and catches up–an inescapable scarlet A. In the digital age, the past is never, ever, truly past. And it's only a matter of time until Ruby finds out who her mother was and is forced to reconcile that person with the one she knows.
Young Jane Young is a smart, funny, and moving novel about what it means to be a woman of any age, and captures not just the mood of our recent highly charged political season, but also the double standards alive and well in every aspect of life for women.
GAH!  I can't wait to read this!!
As always, we are giving away a copy to one of our readers here. Enter by leaving a comment on this blog post before 9/8/17 at 5:30am EST. As long as you are 18 or older and live in the continental United States, you are eligible to win!
Happy Reading!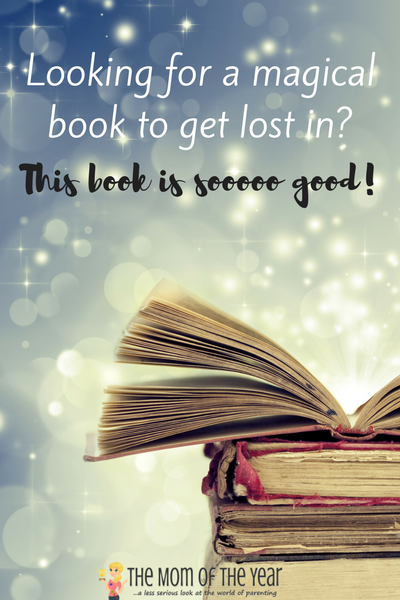 *********************************************************************
Thank you to HarperCollins for providing us with copies of The Cottingley Secret for review. All opinions are 100% are own.
First image credit: depositphotos.com, Image ID:16943657, Copyright:luckybusiness
Last image credit: depositphotos.com, Image ID:60375305, Copyright:erika8213
The following two tabs change content below.
Meredith blogs at The Mom of the Year, where she dedicatedly earns her title one epic parenting fail at a time, offering quick, relatable laughs for fellow parents and all their empathizers. She has been part of several best-selling anthologies, featured on prominent sites such as Huffington Post, In the Powder Room and BlogHer, and loves her role as the Executive VP/Operations Manager of The BlogU Conference. When she's not breaking up fights over Legos and juice boxes, she remains fully committed to sharing a less serious look at the world of parenting.