****Thank you to JBFReading for sponsoring this post so I could fill you in on their upcoming sale and the ten best consignment sale finds! All opinions are 100% my own***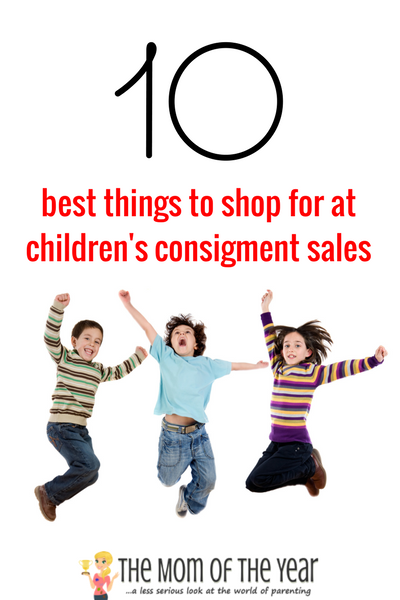 I am a HUGE consignment sale shopping fan. I have shared my experiences here before, as well as why JBF Reading is my absolute favorite consignment sale. I've also scooped you on some tips and tricks for smartly shopping the sales to get the most bang for your buck (and shop without your head totally spinning in overwhelm!). Today I'm here not only to give you the details on the upcoming JBF Reading sale, but to also fill you on the ten absolute best consignment sale finds to grab while shopping. This comes from over eight years of avid, dedicated consignment sale shopping research (can we say "research" as this helps me justify the cost to my husband??), and given that I'm such a committed bargain hunter and budget-watcher, it's solid advice, friends. So mark your calendars for the sale, then get out your pen and paper pad and get ready to make your own genius list. Your wallet will thank you in spades!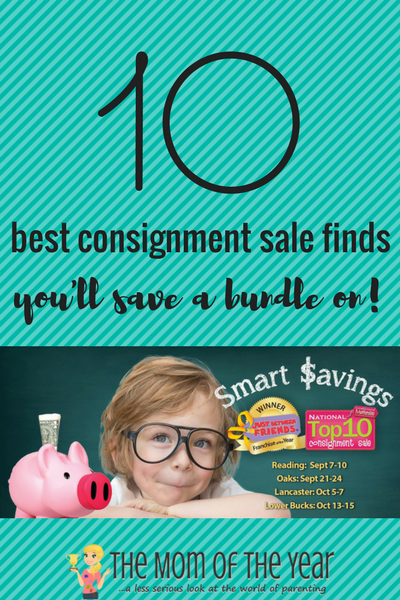 10 Best Consignment Sale Finds
Dressy clothes. Let's be honest–how often do your kiddos actually wear these duds? A few times max. Even if you dress them up for photos, the service and the actually holiday itself, the clothes remain in basically new condition. So it makes sense to not spend a ton on these items that are typically the highest priced items in any children's clothing store. It also means that the dressy clothes you find at consignment sales will be in gorgeous condition. I have purchased a Christmas dress for my daughter and a sweater for my son every year at a sale and saved us a ton of money!
New toy fads. If your kiddo has just latched onto a new toy or character interest, rather than invest in purchasing at cost, grab a few items at a consignment sale and see if they truly are a lasting hit. Despite my best efforts to steer my daughter away from the Shopkins craze, she finally discovered this line and was desperate for her own. I grabbed a mixed bag of Shopkins along with a few play pieces, gave them to her at Christmas, and she was over the moon! Turns out, she is still actively playing with them eight months later, so I didn't feel bad about purchasing the specific set she requested for her birthday: I knew it would be a toy that would get a lot of playtime.
Top name brands. Dude, Under Armour is expensive. As is Matilda Jane, Hannah Anderson, Jack and Janie, Nike, Gap, etc…and these brands are always the ones our old kids beg for because they look so great (from a mom's perspective, they also usually hold up really well). So make your kids AND your wallet happy–grab them at a consignment sale. JBF especially has a strict policy against accepting any item that is not in excellent condition. So all those UA shirts I've scored from my son are a total new-looking hit! (Insider tip: the opposite applies here as well: do NOT buy cheap duds at consignment sales. You can often purchase them at the same discount–or less with a sale or coupon!–new at the store, and inexpensive clothes tend to rip/fall apart).
Shoes. I know some will beg to differ, and there definitely is a value in making sure your child has quality shoes that are properly molded to and fit to their foot. It is also REALLY expensive to keep them kitted out in all the shoes they need at each age and stage. If you are uncomfortable purchasing the shoes they will most wear used (for us, this is always sneakers), consider snagging the other footwear they will need (sandals, boots, rain boots, dress shoes, etc.) at a consignment sale. Shoes are expensive and you will save yourself a bundle of money while making sure your kiddo's shoe wardrobe is at the ready!
Bikes, trikes and the like. These outdoor toys are so well made nowadays that they often have plenty of wear left after a child outgrows them. Not to mention my kids blew through the size 18″ bikes in like, a minute…Don't unnecessarily spend a lot on these items. Save your money for things that can't be reused from child to child…like school pictures!
Winterwear. This is another item that costs a pretty penny, but (aside from coats) often gets little usage or wear. I think my kids wore last year's snowpants only twice! Their snowboots? Maybe five times?? Similar to expensive dressy duds, smartly shop consigned for these items–they are in super condition and your children won't wear them much, so no sense in spending a lot!
Games and DVDs. My kids LOVE board games, and this makes me happy (who doesn't take pride in a good family game night!?), but since their interest in them shifts like the wind, I have found I can save a bunch of money buying games used so we can enjoy them for the short while my kids are taken with them. The same works with DVDs. Also, DVDs generally never go bad, nor are there parts to lose. Unless the DVD would get scratched, I can think of no reason it wouldn't make sense to buy used!
Sports equipment. I am feeling a bit of broken record, but again, as kids' interests are always shifting, no need to invest heavily in a new sport or activity. Grab the goods needed for their latest interest at a bargain and don't feel bad when they give it up in six months!
Exersaucers, bouncy seats, exercise mats and other short-lived baby gear. I remember how important these purchases seemed when we first bought them…then I remember being shocked three months later when we outgrew them! I get it, it's your baby and you want the best. So give him/her the best and put the money you would have spent on that brand-new exersaucer towards their college fund–they will thank you later! 😉
Art supplies. Even if a kit has been opened and is missing a bit of supplies, there is no limit to using the remainder of what's there! Often times you can find brand-new kits at consignment sales, but even if a set is missing a few popsicle sticks or like, there is still lots of fun to be had for your budding artist. When my daughter first became taken with art supplies, I was styemied by how expensive it was to keep up with her new hobby. Upon discovering the value of consigned art kits, our budget took a breather!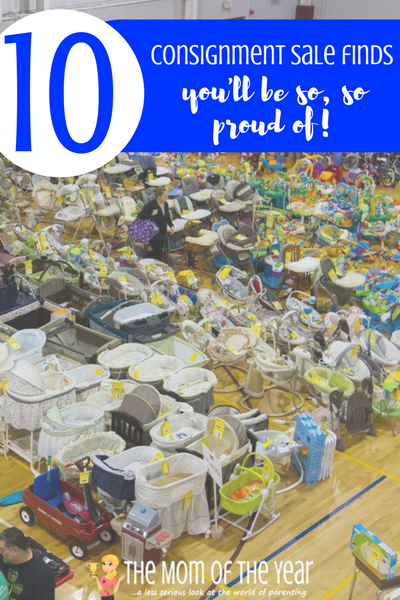 An addition 11th find that may be a consignment sale find: LEGO. My children are both obsessed with LEGO, and I have lots of experience trying to snag the bricks for a discount. This can be successfully be done at a consignment sale, but only if the set is brand-new, never-opened. I once bought a kit that looked new, but wasn't and my son was so frustrated trying to put together a construction that was missing pieces. Also, even if a kit is brand-new, take a minute for a quick Google search. At the last sale I was attended, I was thrilled to find a new Star Wars kit my son would love; I then looked up the going price for a new kit online to find the consignment sale price was the same as a set on Amazon, if not a few dollars more! However, at the same sale, I found another new-in-box LEGO set selling for half the price of the Amazon price–score!
Now that you know the scoop on what to buy, here are the details for the JBF Reading sale, so you can mark your calendars and plan your trip now!
When: September 7-10
Where: Body Zone 3103 Paper Mill Road, Wyomissing 19610
More info: http://reading.jbfsale.com and on Facebook, Twitter, and Instagram
Cost: Admission is $3 on the first day, 9/7/17, but you can grab a free pass HERE! All other days are free.
Free pre-sale tickets: special guests like teachers and first time parents/grandparents get in free! See HERE for details.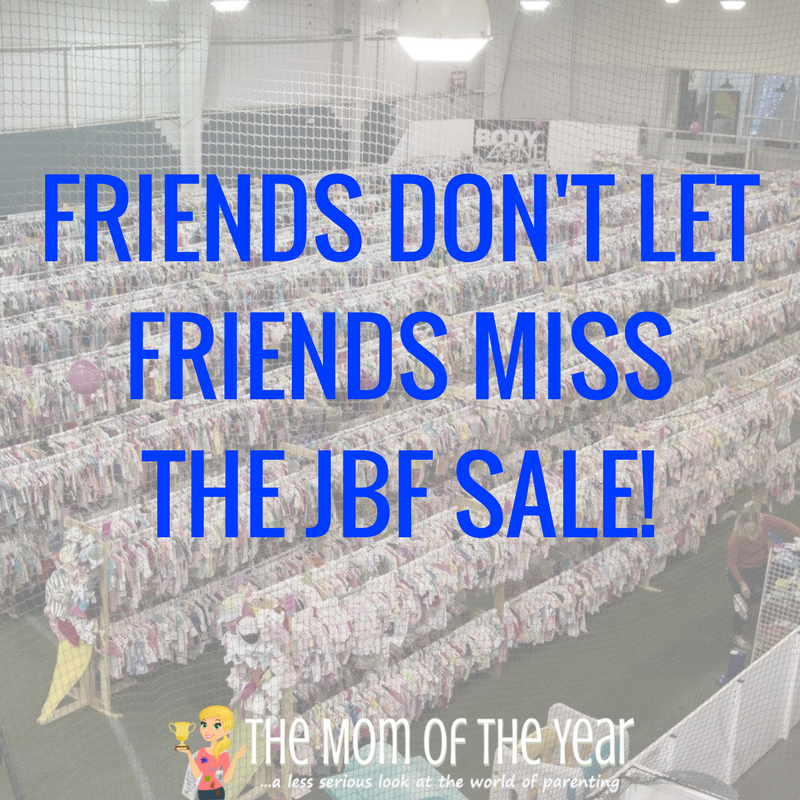 Now that you have the whole skinny on how, when, and where to shop JBF Reading, it's time to get your consignment sale finds savings on, friends! Give your wallet a break and cue up the savings!
First image credit: depostphotos.com, Image ID:9628544, Copyright:Gelpi
The following two tabs change content below.
Meredith blogs at The Mom of the Year, where she dedicatedly earns her title one epic parenting fail at a time, offering quick, relatable laughs for fellow parents and all their empathizers. She has been part of several best-selling anthologies, featured on prominent sites such as Huffington Post, In the Powder Room and BlogHer, and loves her role as the Executive VP/Operations Manager of The BlogU Conference. When she's not breaking up fights over Legos and juice boxes, she remains fully committed to sharing a less serious look at the world of parenting.