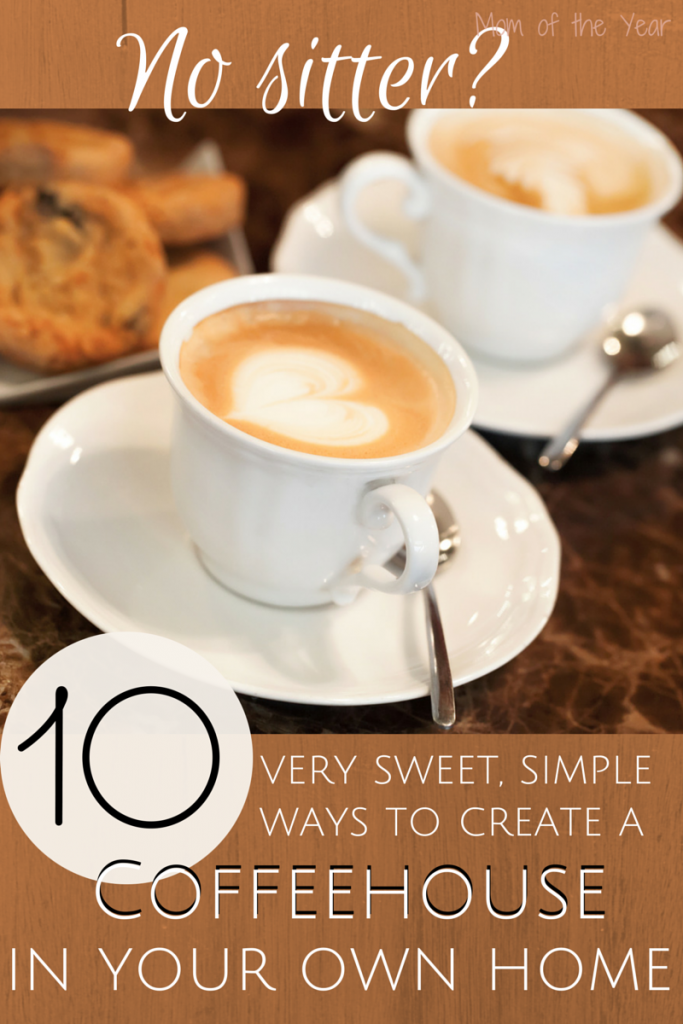 One month ago, my husband and I had a coffeehouse date. To be more accurate, 16 years and one month ago, we had a coffeehouse date.
On February 18, 1999, my husband called me on my college dorm room landline (because those things existed) and asked if I'd like to go hang out at the coffeehouse with him. Channeling all my quintessential nerdy-ness, I was confused by this random dude I'd seen in the computer lab (because those things also existed) making such a ludicrous request on a Thursday night, "But…I'm studying," I sputtered.
I know, I had such a way with the men, it was stymieing.
Not to be deterred, he suggested I bring my books along. I did. And I never opened them the entire night.
Fast-forward a year into the future, same coffeehouse, same day, and once again, no studying happened. But a marriage proposal did, followed a bit later by a wedding.
And ever since all those initial visits to our coffeehouse, we've made a commitment to go back. Every February 18.
Except…kids happened. Admire our ambition, because at first, we weren't slowed down; we took them with us. But then, they got older. And things like getting to bed on time for school the next morning on a Wednesday night made the 1.5 hr. trek for a cup of tea, however beautifully sentimental, increasingly impractical.
We debated all the sides of the coin–hire a sitter, dump on a friend, go on the weekend, find a closer coffeehouse…we went round and round and round the options. Logistics and circumstances continued to lead us solidly back to the conclusion: going this year was going to be really, really tough.
I was feeling rather grouchy and pouty about the whole thing, to be honest. And then, inspiration struck. If I couldn't get us to the coffeehouse, maybe I could get it to us?
I am not a crafty person. I am not a creative DIY-er by any stretch. But, the coffeehouse matters, you see. So I told my husband, "I'll take care of it" and refused to answer any more questions.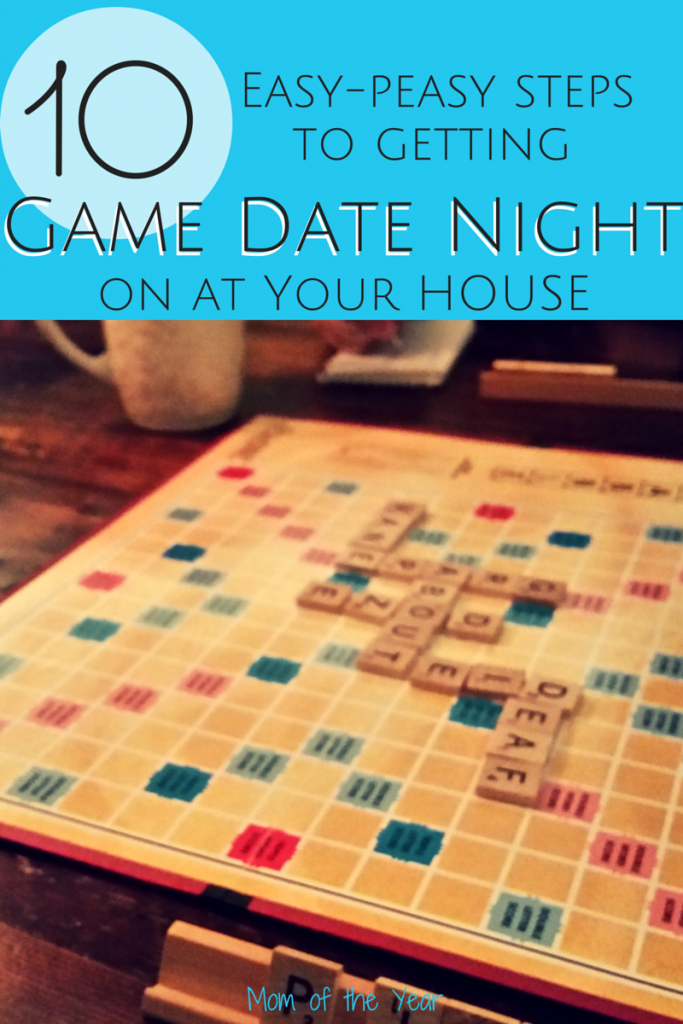 How do you create a coffeehouse in your own home?
1) I found some very cool copper wire LED lights. I ventured into our mess of a garage to secure a hammer and a few nails. I strung them around our dining room and dimmed the lights. Of course I waited to the last minute to do this and then panickedly tried to untwist the last wire as my husband pulled in the driveway.
2) I got the kids on board and braved the glitter. The coffeehouse always features a series by a local artist. I figured my most talented local artists were right in my own home, so together made "A Life in Glitter" and I hung their work around the dining room.
3) I made my husband teach me how to use Pandora radio on my phone a week prior. Yes, I'm this dumb. I queued up some sweet jazz tunes and let the vibes roll.
4) I stocked up on my favorite chocolate mint tea ahead of time, and I got over my life-long fear of making scones. And you know what? They were pretty darn amazing.
5) I laid out our Scrabble game. We always play Scrabble when we visit the coffeehouse; remember, I said I was a nerd…
6) I bathed and fed the kids early. Way early so I would have time to prep. Who says chicken nuggets at 4pm doesn't count as a solid dinner? They still came and ate with us, for the record.
7) I swung by Redbox for a "new" movie that would captivate them to minimize interruptions while my husband and I were dating it up. Our daughter still peed all over the bathroom floor 5 minutes into our date. It added to the mood.
8) I dug our chalkboard sign out of the basement and wrote "Welcome to MJs" (name of our beloved coffeehouse) on it and propped it in the corner. Not quite the same thing, but helped me pretend.
9) I got out the pretty plates and set the table with a cute sugar bowl.
10) I enlisted the support of a sweet friend–mostly just to cheer me on and to talk me down at the last-minute when I couldn't get the lights untangled. It helped tremendously.
And then, when my husband walked in the door, I had the kids greet him, yelling, "Welcome to the coffeehouse, Daddy!". This part isn't exactly like what would happen at a real coffeehouse, but it is what happens at our coffeehouse. Because this 16 yr. old coffeehouse may not be many things, but it is full of a lot of love and some very cute kids who make staying home worth it.
Someday we'll go back to the real deal; for now, we're busy cleaning up the pee.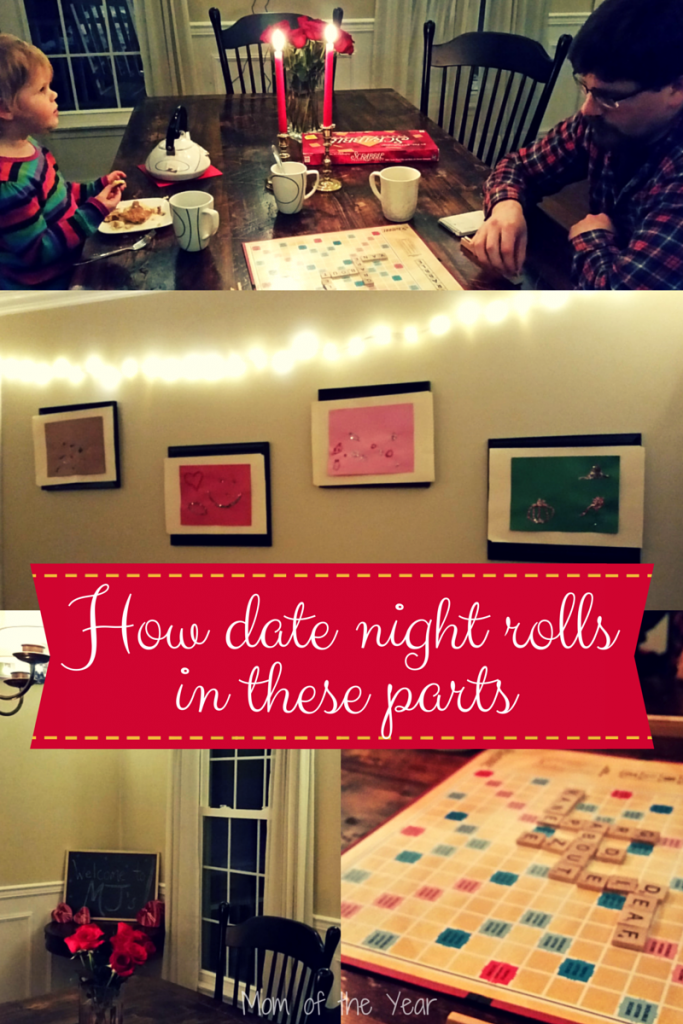 First image credit: depositphotos.com, image ID:24048985, copyright:eugenesergeev
The following two tabs change content below.
Meredith blogs at The Mom of the Year, where she dedicatedly earns her title one epic parenting fail at a time, offering quick, relatable laughs for fellow parents and all their empathizers. She has been part of several best-selling anthologies, featured on prominent sites such as Huffington Post, In the Powder Room and BlogHer, and loves her role as the Executive VP/Operations Manager of The BlogU Conference. When she's not breaking up fights over Legos and juice boxes, she remains fully committed to sharing a less serious look at the world of parenting.