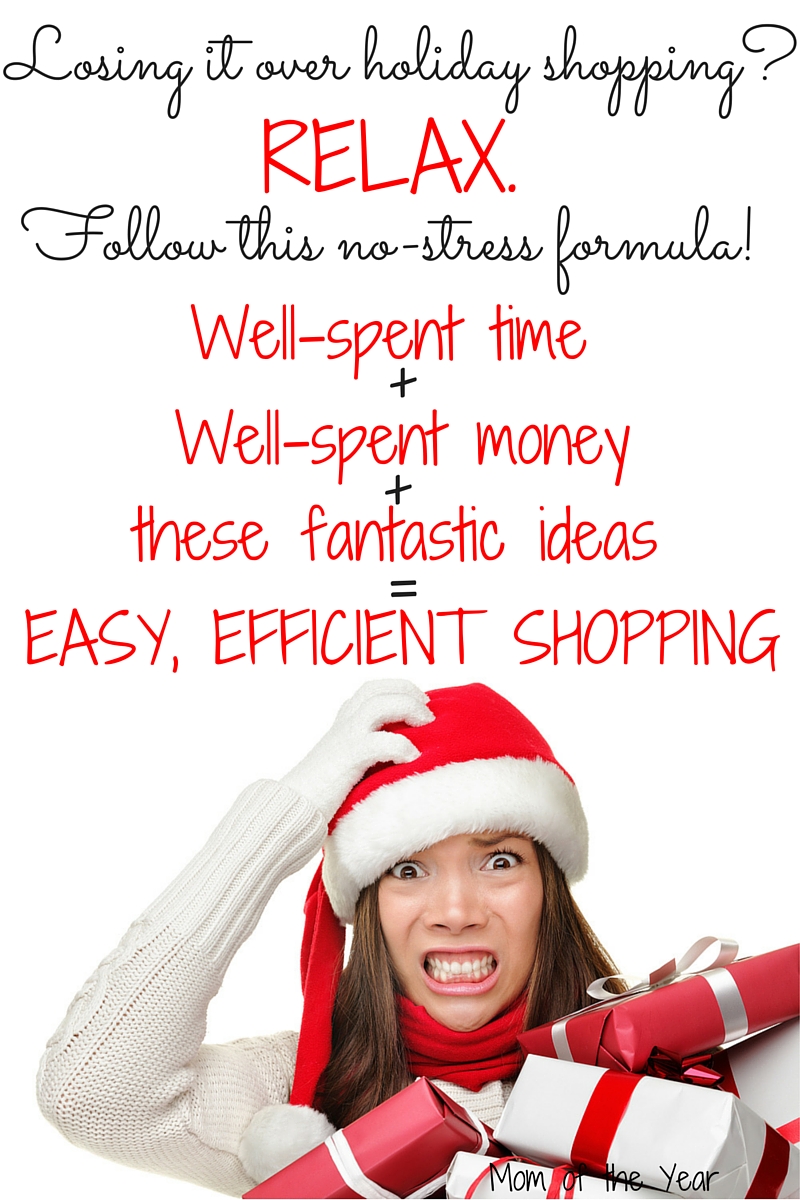 Shopping season! Wa-hoo!
Listen, I know the fruitcakes and Santa visits are calling, with a rather festive frenzy (read: keep the migraine meds on stand-by), but this shopping gig does NOT have to be a source of your stress this season, even if the budget is tight. Really.
The key to successful shopping is efficiency. What makes for efficient shopping? 3 components:
Well-spent time +
well-spent money +
smart choices
= efficient shopping
Efficient shopping that is fun and doesn't break your bank or overtake your holiday season.
How does it work? Use all the tips and tricks I spell out in THIS POST. It's a comprehensive, user-friendly guide to all the time and money-saving savvy you need. And it's been well-researched with extensive purchasing endeavors 😉 If you don't believe me, ask my husband as he nervously scans the checkbook each month. Silly guy, he should totally trust me.
After you school yourself in shopping it up quickly and cheaply, the next step is making good purchase choices. How do you do this? I've got all the fab suggestions you need below. This is another trust-me scenario. I've personally checked out all these items and LOVE THEM.
Even better? A boatload of them are up for grabs, so look for the Rafflecopter widgets below and enter for the goodies you want to win! There are FIVE SEPARATE GIVEAWAYS, all announced in RED LETTERING throughout this post. Feel free to enter all five, or just the ones you are interested in. All giveaways close 12/4/15 at 5:30am ET. As long as you are 18 or older and live in the Continental United States, you are eligible to win.
****************************************************************************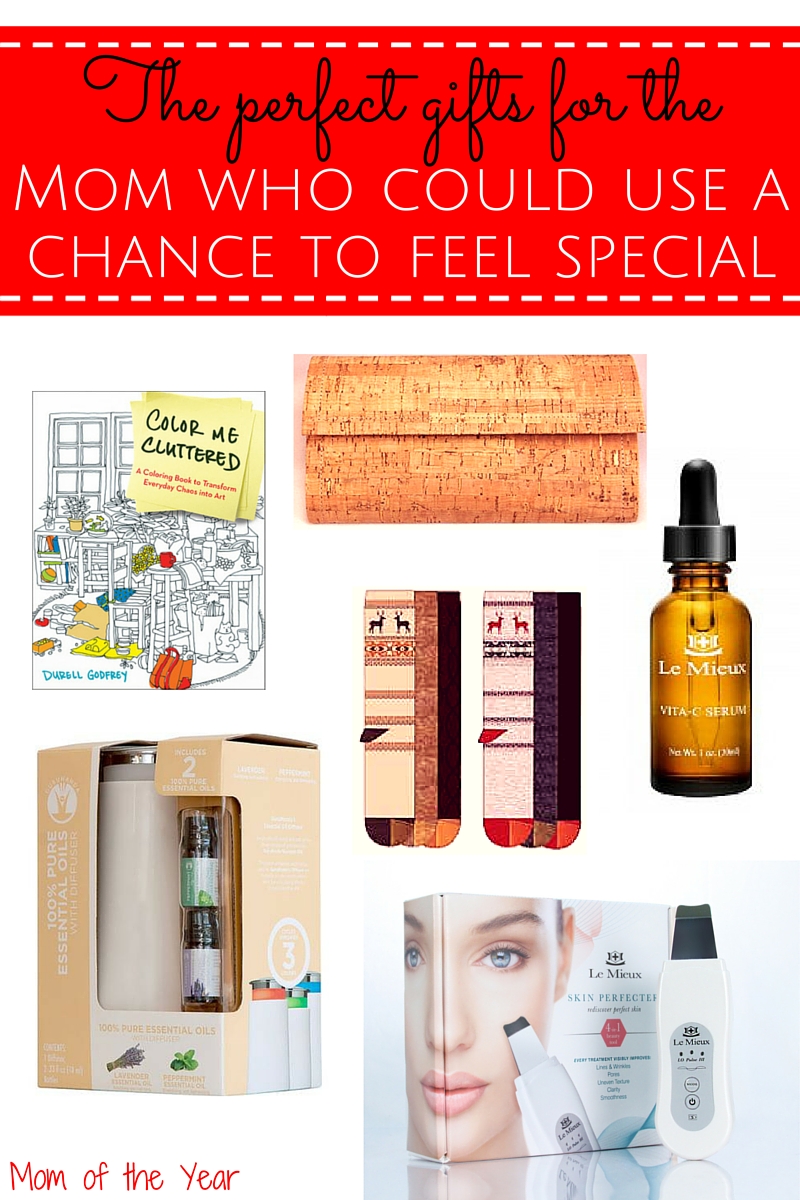 Shop for the Mom Who Could Really Use a Chance to Feel Special
This mothering gig? NO JOKE. Go ahead and give the hard-sacrificing gal in your life something that will make her feel like a queen–at least until the next diaper change.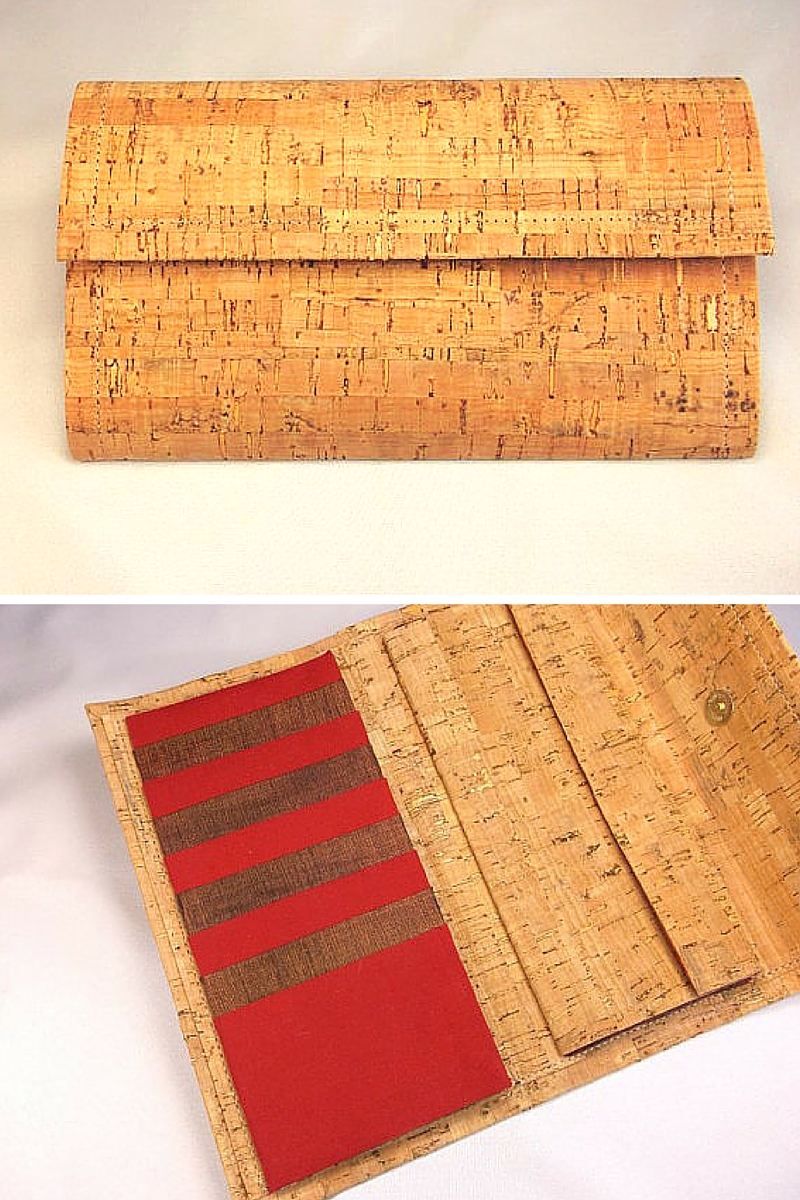 I've completely fallen for Cork Crafts. The Portuguese husband and wife team behind this shop handcrafts truly unique and gorgeous items using the eco-sustainable resource of cork. I've been blown away with the impeccable design and quality of their products. Check their Etsy site for the perfect gift for the busy gal in your life. Moms are constantly breaking out their wallets to pay for stuff–be it for the dry-cleaning, school activity fees, or the box of raisins forgotten for fruitcake-baking marathons.  Make her feel special every time she breaks into her bag to fork over the cash.
Fantastic news: Cork Crafts is giving away one of their gorgeous wallets to one of you in the giveaway below.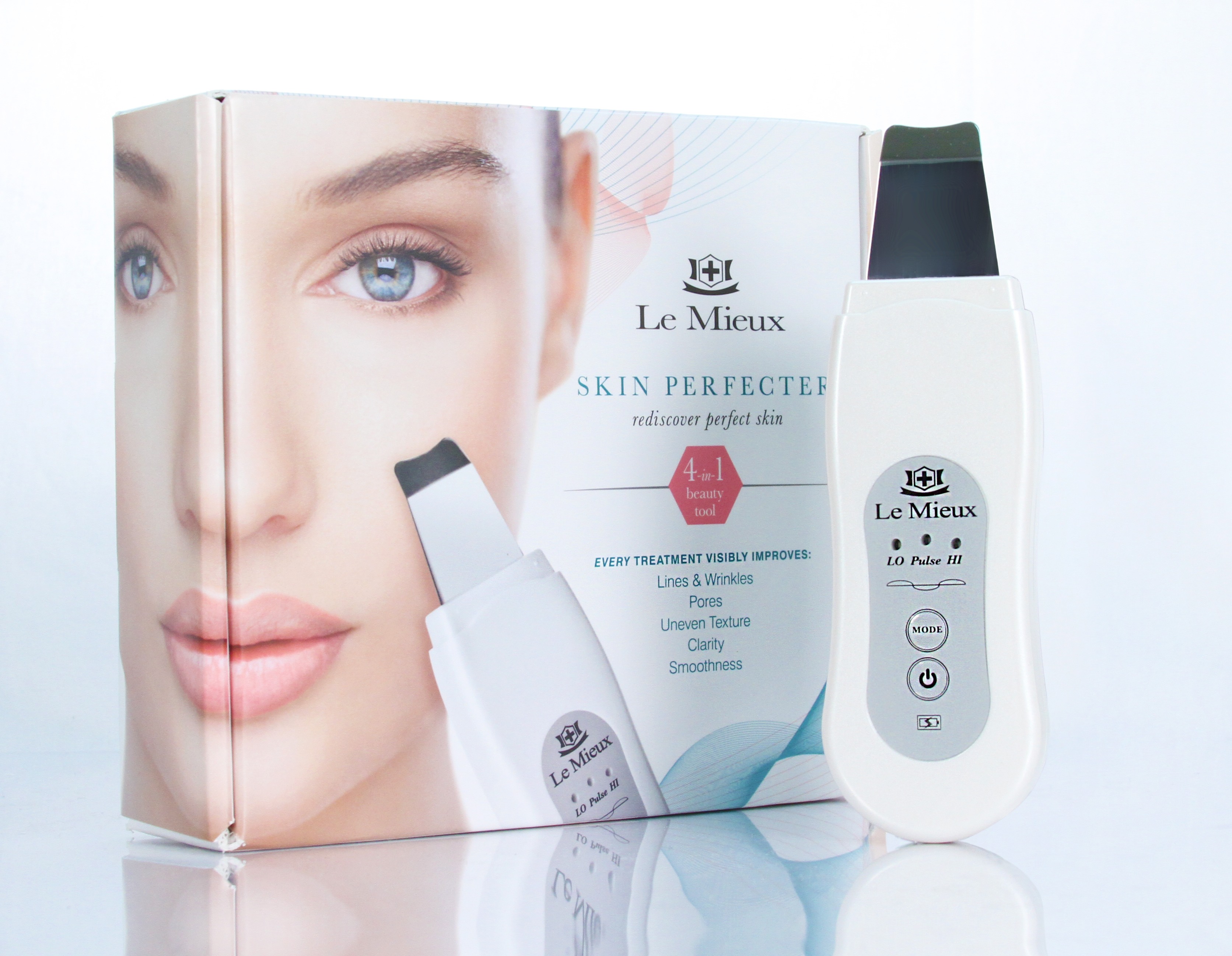 A mom's beauty routine? Typically, falling into bed at night, praying that she remembered to scrub her face at least once that day. Looking at the celebs' gorgeous skin, we dream about having enough time to baby our skin to be so flawless. Now, with Le Mieux's Skin Perfecter, this can happen. After the initial, worth-it expense, it's an easy-peasy, super-quick way to get the best skin of your life in your own bathroom. True story, I used this product once and I swooned. I contacted LeMieux and squeed, "What is this magic?!". I can't do much in this life to take care of myself, but I feel fancy every time I use my Skin Perfecter  and the results are jaw-dropping.
Fantastic news: Le Mieux is giving away a serum of your choice (Vita C, TGF B, Derma Relief, or Rx Complex) to one lucky winner!
Don't have a ton of cash to sink into a present? Here's a sweet way to gift some cozy to an overwhelmed friend in your life: socks. No really, my feet are always cold. And tired. If someone gifted me an ultra-comfy pair of Gold Toe Luxury Socks, it would be the perfect, appreciated gift that says "I get how hard you work!" Go grab some pairs of these super-soft tootsie toppers for yourself and for a friend.
Fantastic news: Gold Toe is giving away two pairs of Luxury socks to the winner of this giveaway.
Here's a fantastic, relaxing gift for the harried mom you love: this GuruNanda 100% Essential Oils with Diffuser is an aromatherapy gift set that features two different oils (calming lavender and uplifting peppermint) and an ultrasonic diffuser with a color-changing LED light. In short, it's a whole at-home spa for only $19.99! Snag these up for all the pals in your life who are seriously in need of a break!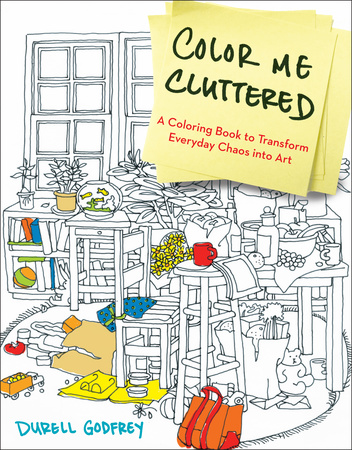 You all know how very much I love coloring, and this new coloring book is such a cool way for a mom to pretty up the chaos in her life! Color Me Cluttered by Durell Godfrey adds calm to the mess as you tackle it with color! Hey, we might not be able to get rid of the clutter in our worlds, but at least we can make it look nice!
Fantastic news: a copy of Color Me Cluttered is being included in the giveaway below!
Enter the giveaway below to score some super gifts for the moms in your life who could use a slice of special (or save them for yourself!) An original Cork Crafts wallet, a Le Meiux serum, a copy of Color Me Cluttered, and two pairs of Gold Toe Luxury socks are up for grabs.
****************************************************************************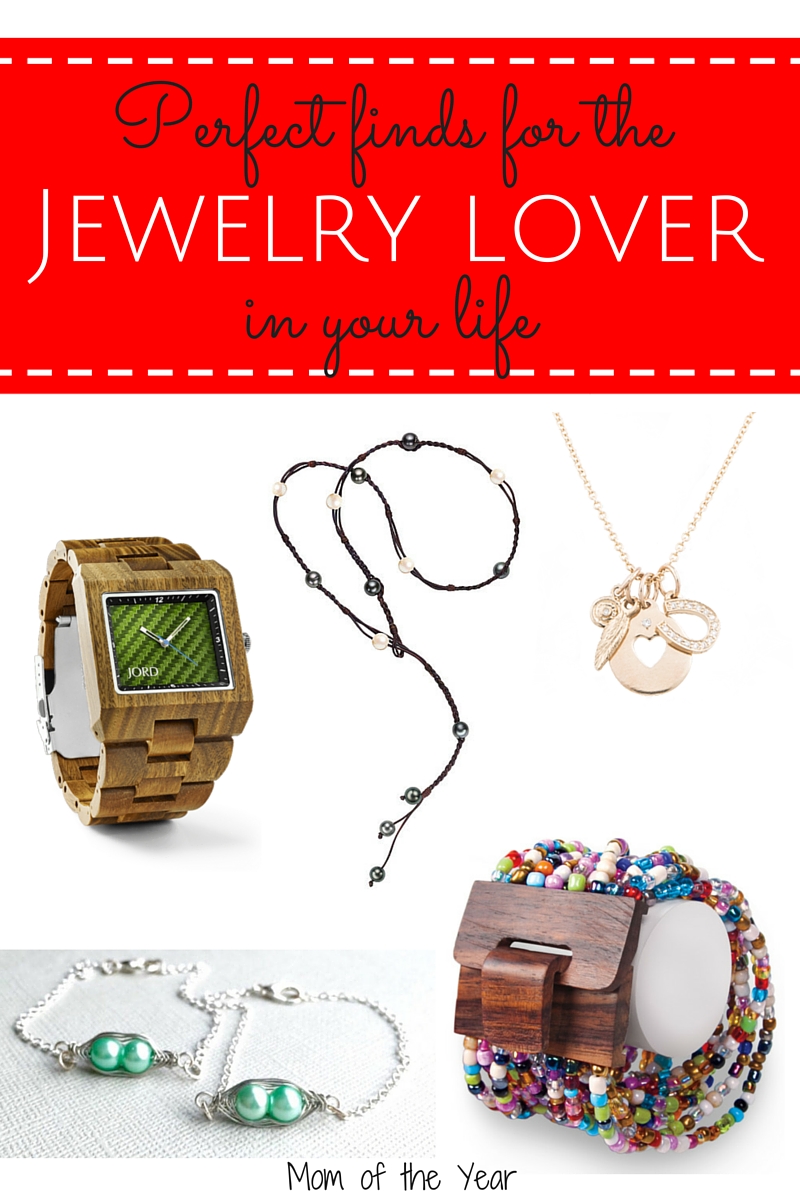 Shop for the Jewelry Lover in Your Life
You know who I'm talking about–that friend who has a style more boss than People Style Watch could ever dream up. And it's Christmas, and it's time to get her a gift. What's a pal to do? Check these ideas.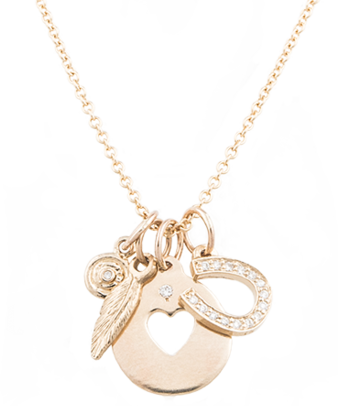 Looking for a special, quality gift for the gal who has everything? Helen Ficalora's jewelry can't be beat. They sell gorgeous earrings, rings and chains, but their sweet charms are my favorite. The choices and combinations are endless and you're sure to find the perfect one to match your gifting and budget needs. Check out their site and snag a fabulous match for the lady on your list!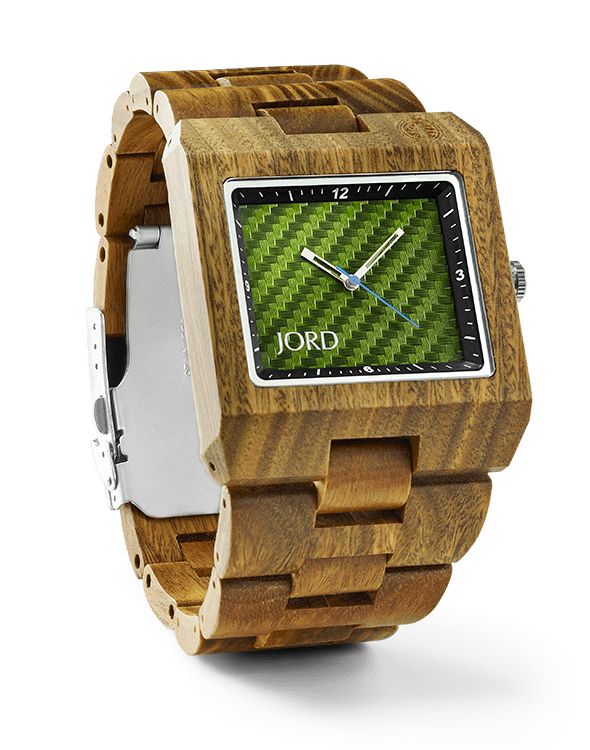 THIS. The most special and gorgeous of all watches of all time. Ever. I'll admit: sometimes I just sit and stare at my JORD watch in awe. The quality construction and intricate beauty of these wood watches is swoon-worthy. And they are fantastic for both the men and women in your life. Check out their site for their full line of watches and then snag one for $25 off! For this gift guide, I've partnered with JORD to giveaway a limited quantity of e-gift cards worth $25.00 each for the holidays. Getting your discount code is easy: click this link, and it will ask you for your email and your favorite JORD watch. Once you hit enter, your code will be emailed directly to you. Snatch up this savings, friends; it's a sweet deal!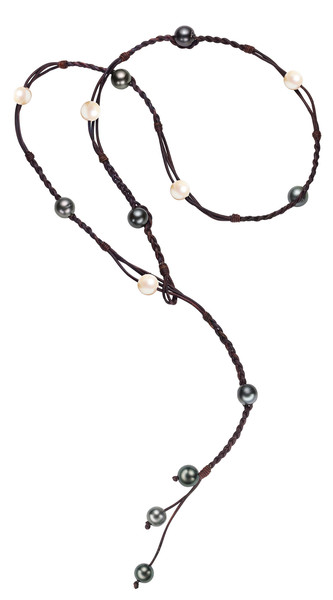 I'm so taken with the artful combinations of pearls and leather Vincent Peach uses in their collections. It's such a unique mix of dainty and boss! And there are so many other styles and materials they work with to create beautiful pieces for a variety of budgets. Go shop through this site now and find the perfect gift for the jewelry lover in your life–and make sure to get a little something for yourself too!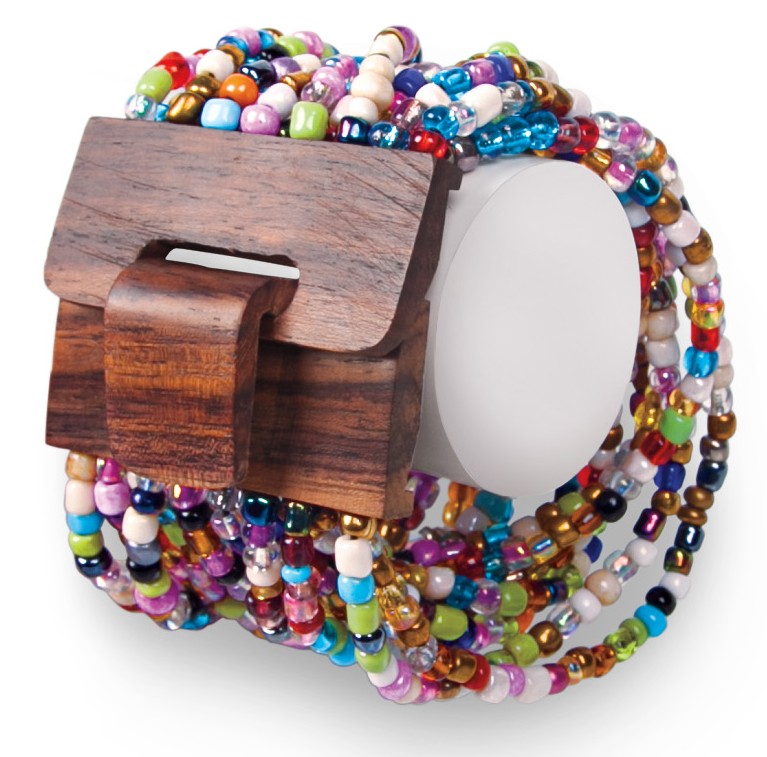 Looking for a way to gift a gift to a friend AND give back to those in need? Shop The World Vision Handmade Gift Catalog. It is full of beautiful, handcrafted items, and each purchase goes towards the Where Most Needed fund, which supports a variety of World Vision's programs around the world. Browse the whole catalog and read more about the World Vision mission here. Fantastic news: World Vision is giving one of the Mango Wood Beaded Bracelets (pictured above) in this giveaway. Created by a community on the island of Java, these unique bracelets provide a sustainable income to help feed and care for their children – honor the special woman in your life with this gorgeous bracelet.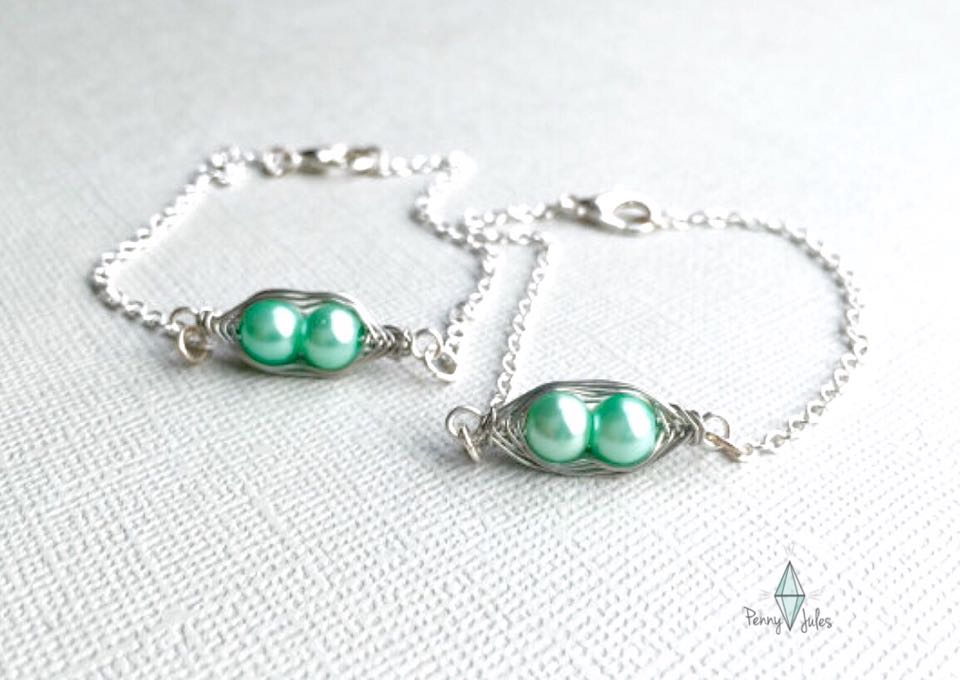 My favorite small-business jewelry shop is always Penny Jules! She pours so much creativity and dedication into her work, constantly filling her shop with fun new items. Even better, her items aren't only sweet, they are also very affordable for all the ladies on your list. I am currently crushing on her new take on the old-school best friend necklaces of our youth. Designed to look like two small peas in the pods, grab a set of two: one for you and one for the gal who's your fellow pea in the pod! Fantastic news: Penny Jules is giving a Two Peas in a Pod set away to the winner of this giveaway! Enter the giveaway below to score a Penny Jules Two Peas in a Pod bracelet set and a World Vision Wood Beaded Bracelet for the jewelry lover in your life! a Rafflecopter giveaway ****************************************************************************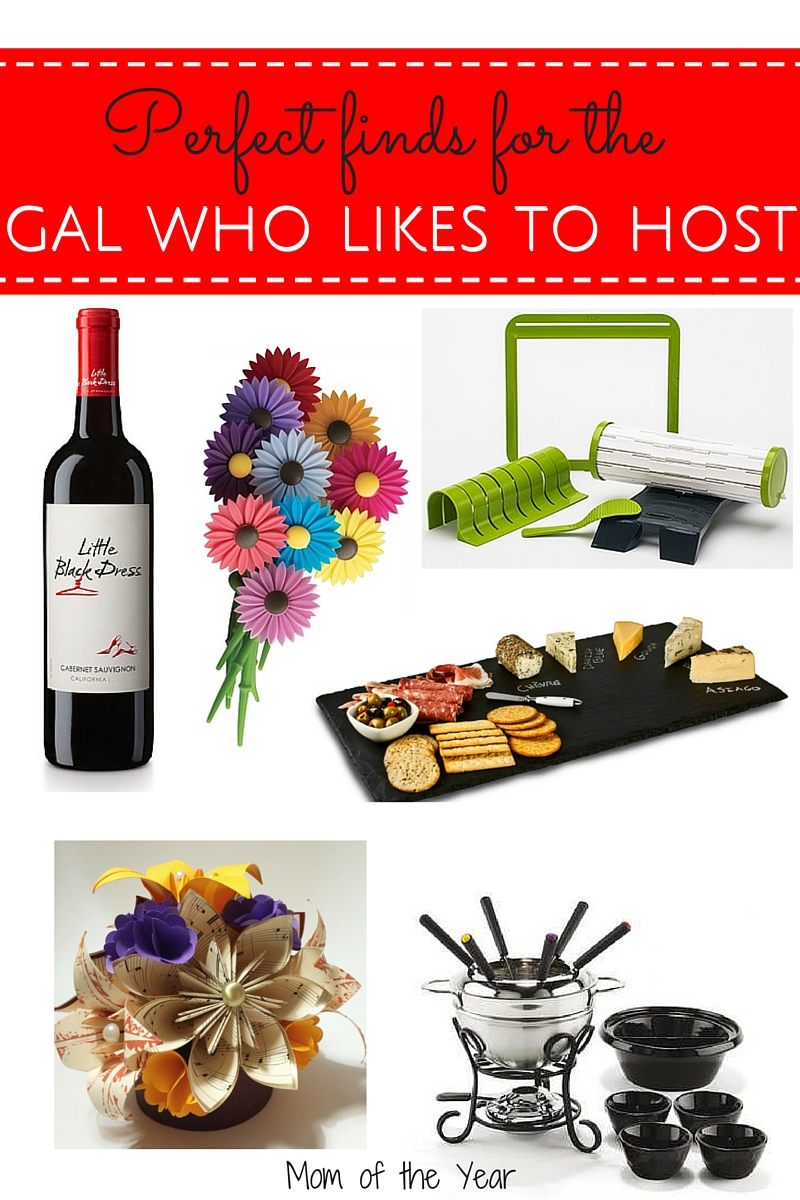 Shop for Friend Who Loves to Host
She's the kind of gal who genuinely loves having people over, fancying up her table and serving up treats. Now's the perfect time to celebrate the way she always celebrates others by gifting her one of these finds.

Where should every hostess start? With wine, of course! I'm a big fan of Little Black Dress Wines because they are delicious, fun, and affordable. Their site is loaded with cool recipes for tasty signature drinks for your next get-together too. Pop over, check them out, and then stock up on this wine for hostess gifts this holiday season!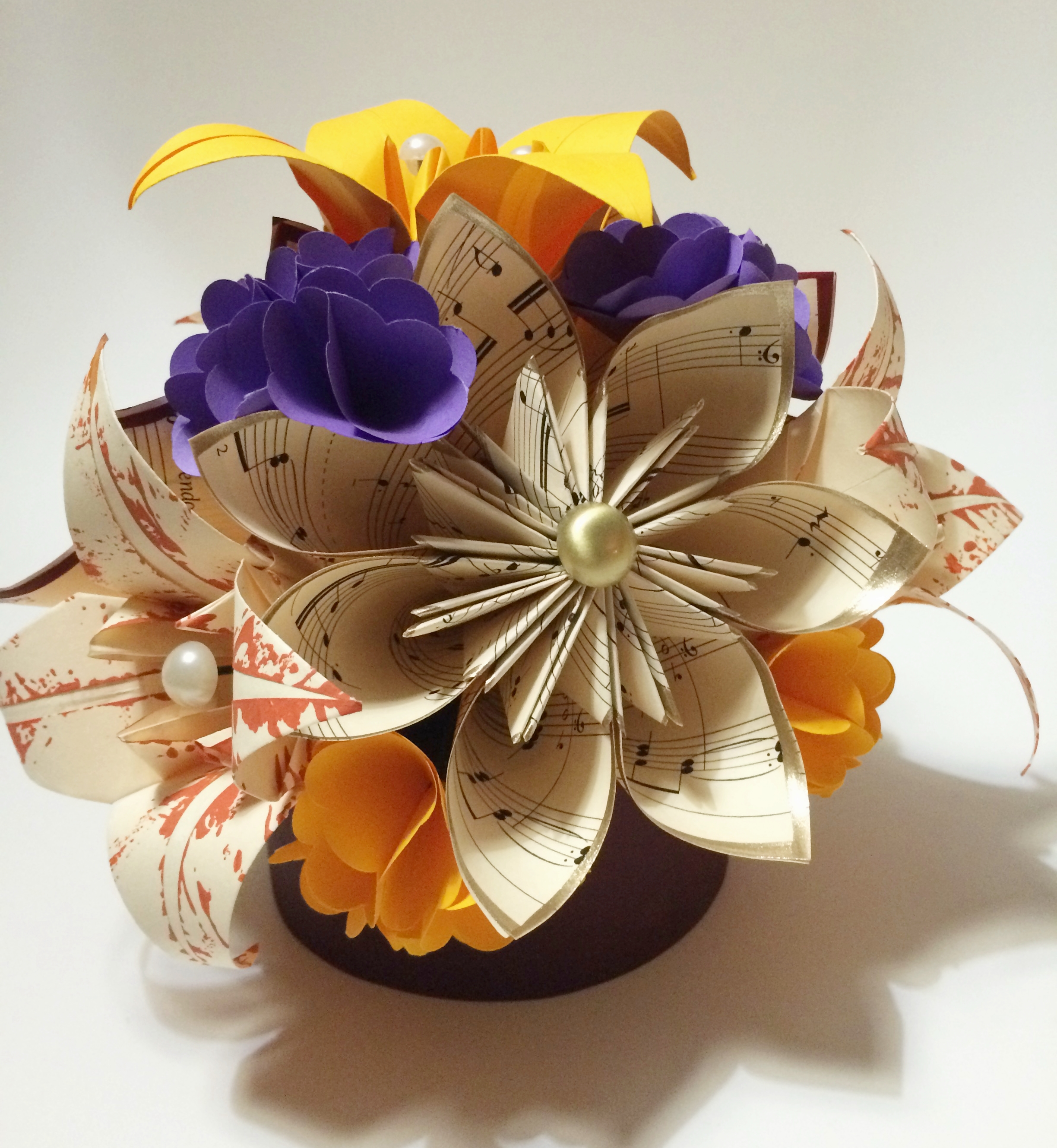 When I chanced upon these stunning paper flower bouquets from Dana's Paper Flowers, I was head over heels. Completely head over heels. If you are looking for a wow-worthy gift for the special hostess in your life, look no further. Head over to the shop and browse through the tremendous selection of colors, designs, and sizes Dana has to offer. Don't see exactly what you're looking for? Just chat with Dana about it! She is so friendly to work with and is happy to craft an order to your specifications. These flowers are a gorgeous accent for any table, you can't go wrong!
Fantastic news: Dana's Paper Flowers is giving away the above bouquet to the winner of this giveaway.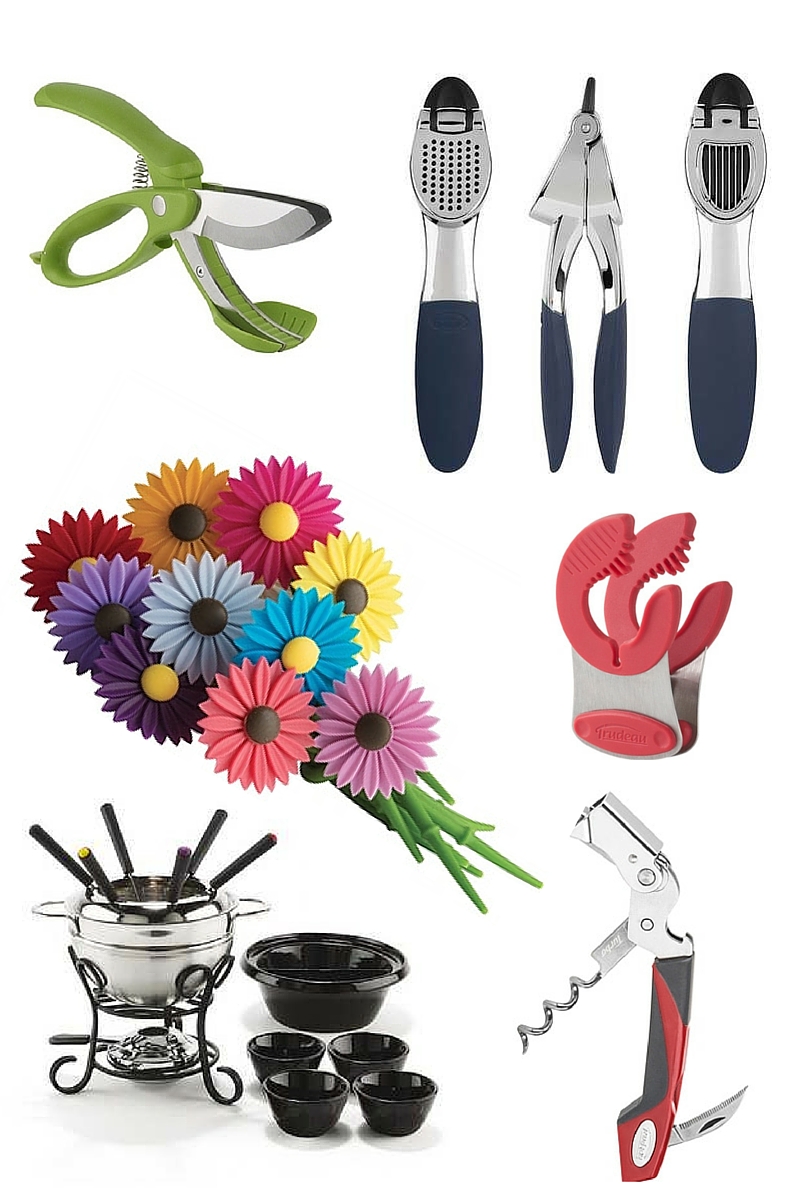 Every hostess loves chic gadgets to keep her food preparation and serving running smoothly; why not give her some quality kitchen and bar accessories to help her do her duties in style? Trudeau is such an impressive brand! They have a have a huge selection of everything your hostess needs, and all the items are so very well made and have a trendy edge. Shop around the site and find the perfect gift!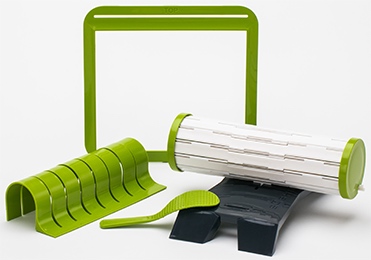 Any hostess with the mostess likes to impress her guests, and there is no better way to do than by serving up some homemade sushi! Make it easy for her to wow with this dish by gifting her the SushiQuik kit. Trust me, I was daunted at the thought of giving this one a try, but it's true–yummy at-home sushi is yours in just six simple steps with this kit, which includes a recipe book. And use promo code EASYSUSHI here to snag $5 off this kit for the sushi-loving friend in your life.

I love the sweet simplicity of Slateplate, natural, hand-cut cheese boards, plates, serving trays, chalkboards, L'Amuse Bouche Slates and coasters made from real, natural North American black slate. An included stick of pure soapstone chalk (completely natural and food safe) allows you to directly write notes on the Slateplate (i.e. food names or varieties of cheeses, etc.) Before we had our Slateplate, I served apps for Happy Hour on a sad, regular dinner plate…oh how we've now stepped it up!
Enter the Rafflecopter below for a chance to win the gorgeous paper flower bouquet from Dana's Paper Flowers for the hostess on your list!
****************************************************************************
Shop for a Kid with a Big Imagination
Childhood is the perfect playground for imagination! Foster it in kids with these unique gifts and keep them busily playing for hours!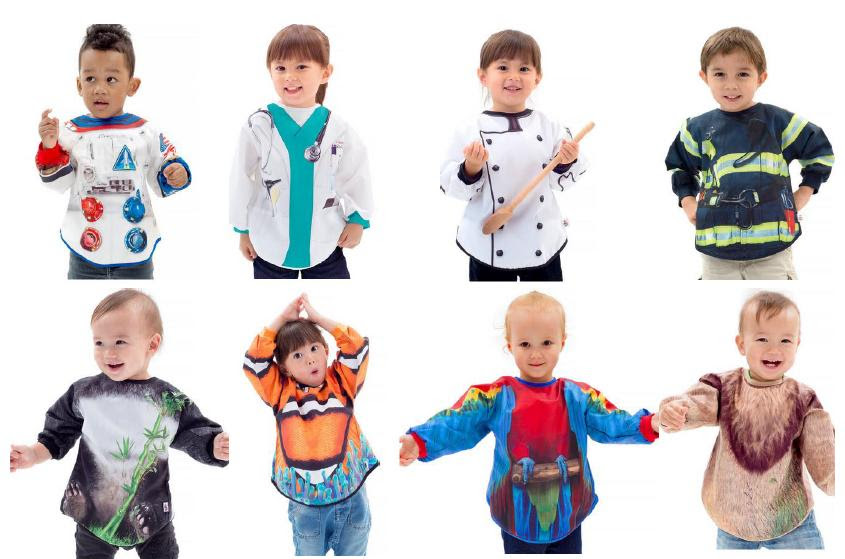 What a quick, easy way for a little one to put on a whole dress-up outfit! Suitables™ Role Play Bibs let kids dress-up for mealtime, playtime or whenever the mood strikes them. With eight designs to choose from, these long-sleeved bibs let kids role play while keeping them clean (read: they will be appreciated by mom AND toddler!)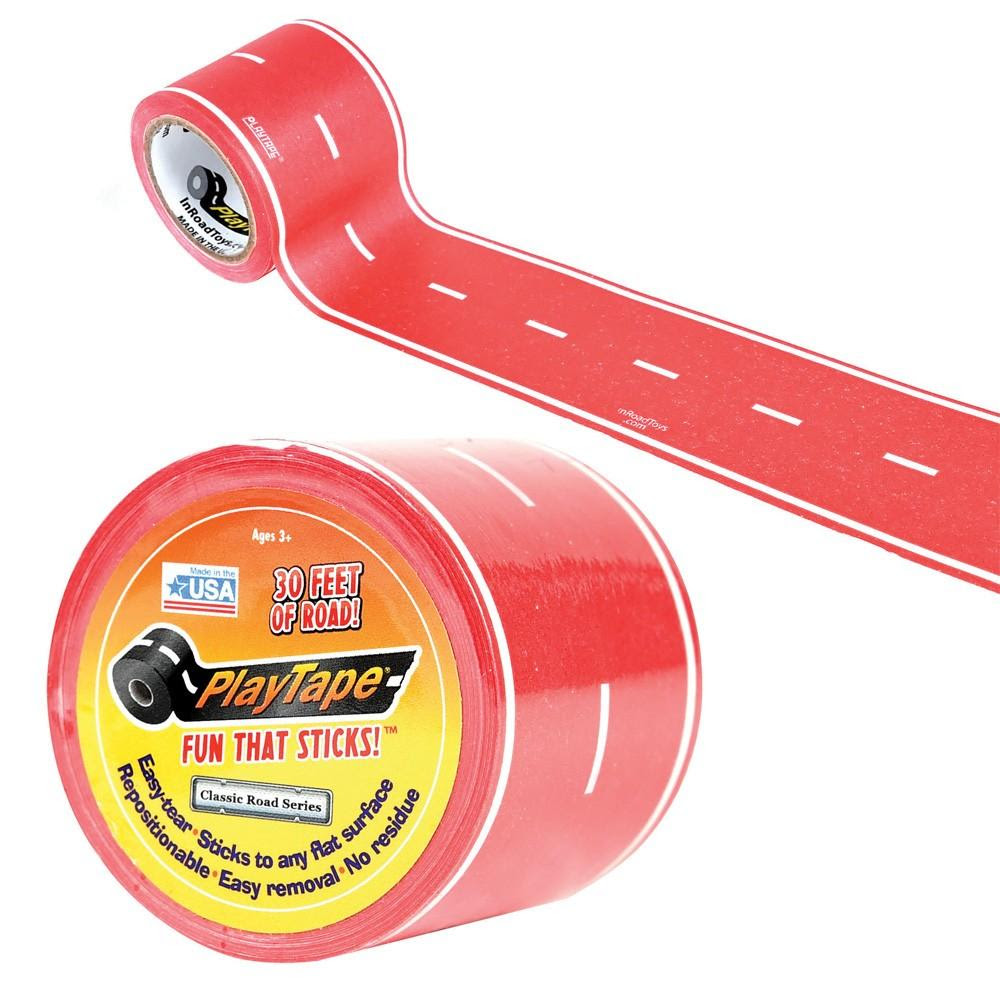 This is a fantastic stocking stuffer for a child who loves to play with cars. Buy hours of fun playtime with Classic Road Red PlayTape. Printed to look like a road, PlayTape Classic Road Series is a roll of removable tape that's perfect for playing with die-cast toy and model cars like Hot Wheels® and Matchbox®. Make instant roads, anytime, anywhere with this smart gift!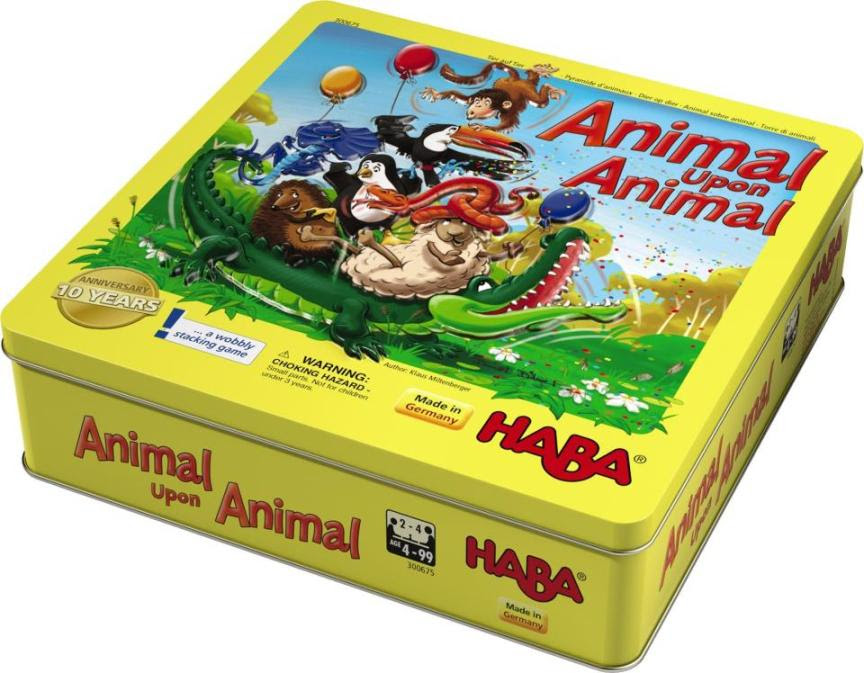 Here's a gift for the whole family to play with: Animal Upon Animal is celebrating 10 years with a commemorative edition tin of the game that has players race each other to be the first to place all of their wooden animals upon the animal pile. A roll of the die tells the players how many animals can be placed or whether they can add to the crocodile base. Bonus? This game isn't just fun, it fosters hand-eye coordination and fine motor skills too!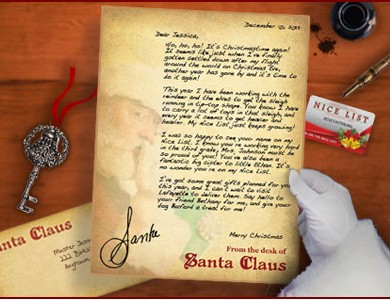 The main man of the hour this time of year is, of course, Santa Claus. And what kid wouldn't love to get a personalized letter from the big guy? SantaSentMeALetter.com makes it happen! With 20 exclusive templates to choose from, the website allows for each letter to be completely personalized. Santa signs and wax seals each letter by hand before postmarking it directly from the North Pole. And let me tell you, friends, the early warning to my kids that Santa is watching them closely for good behavior? Score! Send one to the child in your life for 20% off using the exclusive promo code TMOTY2015 with your order.
Fantastic news: One reader will win the full North Pole Package Santa Letter in the giveaway below!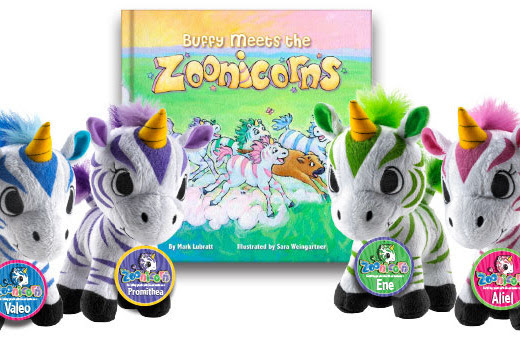 Am I the only one with a child obsessed with unicorns? When my daughter received her Zoonicorns, she squealed in delight…and hasn't put them down since. What are Zoonicorns? These unique, plush toys combine an exotic animal (zebra) and a mythical creature (our beloved unicorn). The full Zoonicorn set comes with a book, and together, they feed your child's imagination, keeping them occupied for hours on end (trust me on this). This a fun gift for the playful unicorn-lover in your life!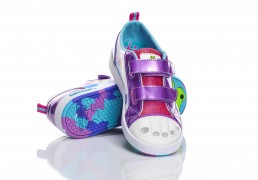 These may be the cutest, most fun shoes ever made! Bobbi-Toads is a full line of interactive footwear. The Paintables are designed so that you can paint (and repaint!) the "toes" with nail polish for a custom look every time you wear them. The Light-Ups have toes that light up in five different-colored LEDs with each step and can be decorated with Bobbi-Stickers nail stickers. Not only are they fun to customize, they inspire creativity by encouraging to play and have fun in their shoes. Every time my daughter puts hers on, she does a dance routine so she can see the toes light-up! Head over to the site to shop using the exclusive promo code TMOTY30 to get 30% off your order through 12/31/15.
Fantastic news: Bobbi-Toads is giving away a pair of your choice to one winner in the giveaway below!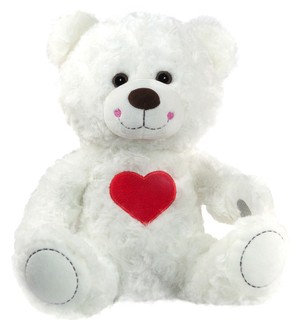 Put away the iPads and cell phones, and allow your child to connect with a teddy bear that teaches them strong, powerful, fun statements to reinforce how special they really are!  "I love me!", "I love my body!", "I love to laugh!"and "I am so loved!" are some of the joyful sayings that the bear says to the child and encourages them to repeat back. The interactive toy works with a press of a paw.  A positive, empowering message is delivered from one paw, and it offers the opportunity for the parent or child to record something special of their own on the other paw! BuppaLaPaloo will help children learn to feel empowered and full of love! LOVE the inspiration behind this toy and the way that it encourages children to use play to build self-esteem!
Fantastic news: One BuppaLaPaloo bear is up for grabs in the giveaway below!
Enter the Rafflecopter below for a chance to win The North Pole personalized letter from Santa package, a BuppaLaPaloo bear and a pair of Bobbi-Toads of your choice for the imaginative child in your life!
a Rafflecopter giveaway
****************************************************************************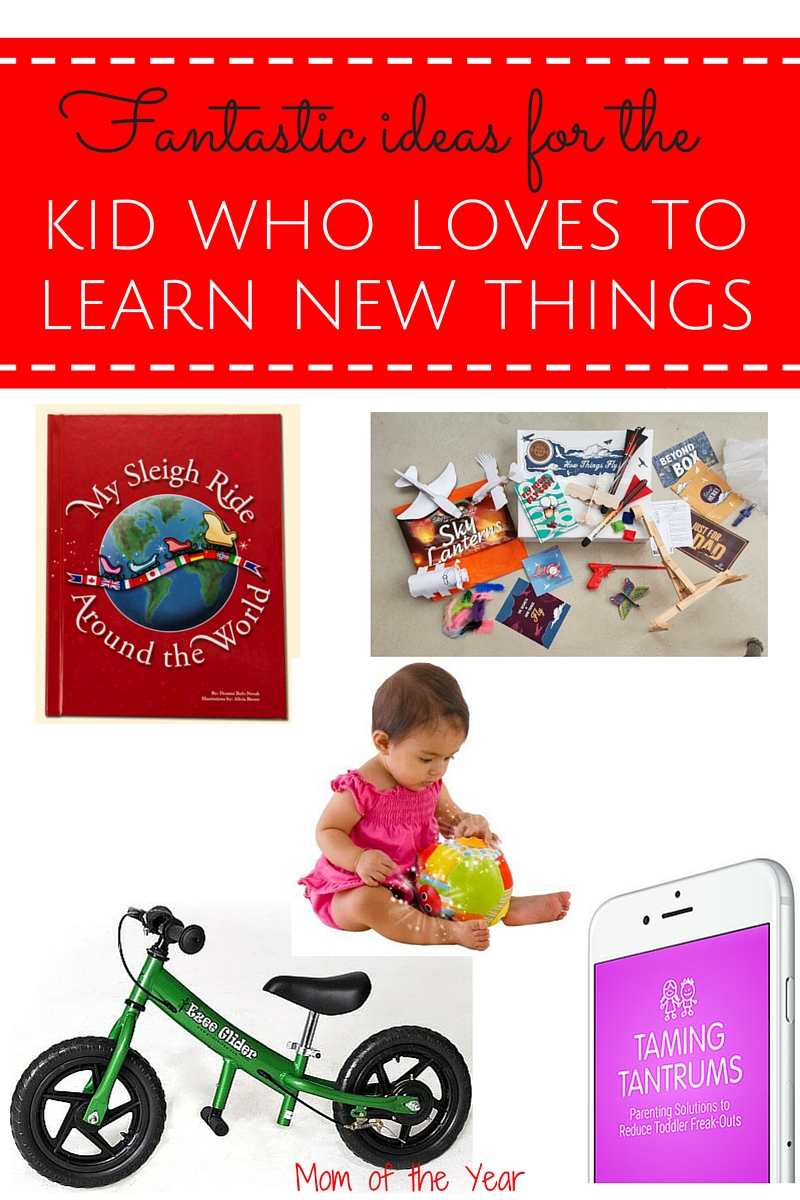 Shop for a Kid Who Loves to Learn New Things
Some kids have an insatiable need to keep exploring, learning, and discovering their world. Help them do it in a fun way with these neat gift ideas!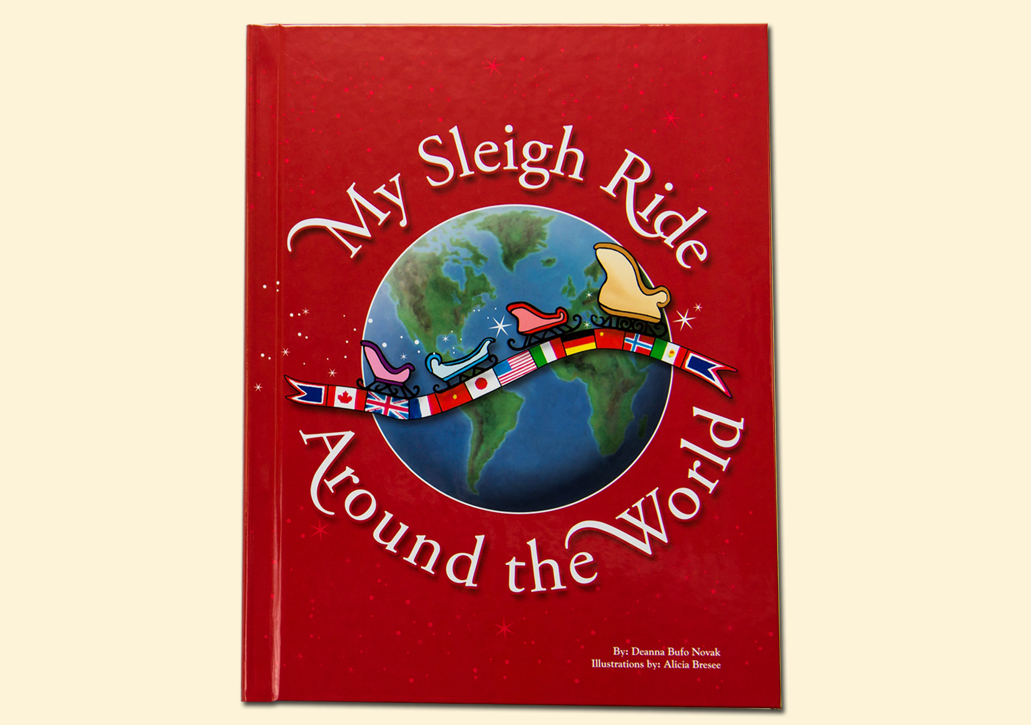 This is a sweet gift book for any child on your list! Deanna Bufo Novak has written a tale that incorporates many of the holiday traditions around the globe in My Sleigh Ride Around the World. It's personalized for the child, and teaches them about the way others celebrate the holidays across the globe. It includes pages in the back of the book where a child can write in their own favorite traditions, create a gratitude list and a gift list for friends and family. Order this special gift now!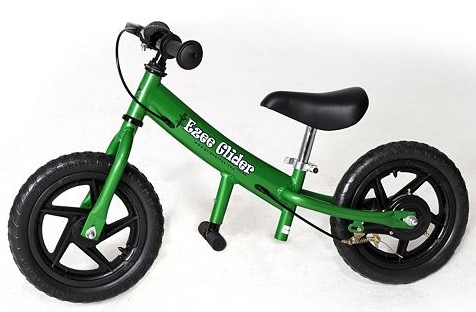 If there's a little one in your life learning to ride a bike, I can't recommend Glide Bikes enough. My son has struggled to get the hang of the bike-riding thing, and balance bikes have been a Godsend. They are perfect tools to help kids build their confidence by learning how to balance without the use of training wheels. Read more about Glide Bikes and the different sizing options available on their site. This is an incredible gift to put under the tree!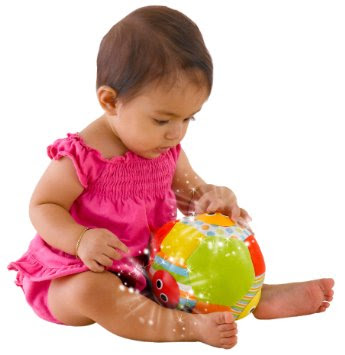 Have a baby on your list? They love to learn too! Check out this adorable Yookidoo's Lights N Music Fun Ball. It features four colorful friendly faces that light up together as music plays. Lights and short clips of music are activated by shaking, tapping, or rolling the ball, and there is an on/off button for silent play. It lets your baby play while encouraging crawling, head lifting, improves motor skills, and sensory development.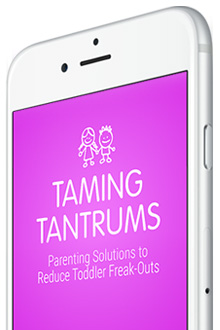 This is a gift for BOTH parents and kids to help them learn something very important–how to tackle those nasty temper tantrums! We need this so badly in our house! Thankfully, there's an app to help. Taming Tantrums is straight-forward, cheap, and it works. Download it for your own family and then pass it onto other families who are struggling with tantrums. It will be an appreciated gift, I promise!
I love this last suggestion because it encourages kids to learn with their dads. Cooper and Kid is all about making dad cool again and doing what matters most–bonding with the kids! Cooper & Kid has everything a dad needs in the winter for educational fun (think STEM) with his kids. Each kit contains a huge box themed projects, toys, books and ideas that dads and kids will truly enjoy. Together they can build rocket ships, take off with sky lanterns or explore the world of butterflies — there is so much to create and discover! Check it out and gift the dads and kids in your life now!
****************************************************************************
One final giveaway treat is provided by TransWorthy Shipping. What is TransWorthy Shipping? It's a smart, money-saving solution for all of your shipping needs this holiday season. TransWorthy is a worldwide shipping advisor that receives DHL discounted pricing which they then pass on to you. We're talking 74% savings on your shipping costs! Apart from their ridiculously low prices, the TransWorthy system offers the following benefits: ability to track your shipment on the DHL website, convenient payment on their site and no waiting in lines (we know how much of a drag it can be).   How does it work? Go online to TransWorthy.com, place your International Order, input credit card info and they'll schedule a pickup. Easy-peasy!   Fantastic news: TransWorthy Shipping is offering a $100 shipping credit to one of my readers in the giveaway below. Now that is a sweet deal! a Rafflecopter giveaway
****************************************************************************
And for even more fabulous gift-giving ideas at incredible prices, pop over to the newly launched The Penny Hoarder's Black Friday portal. It's superbly organized to help you shop smartly, and she really knows her deals!
****************************************************************************
I get it, friends. Time and money are tight, but we still love the people in our lives and want to spread some holiday-lovin'. And if we're going to hand over our hard-earned cash, we want it to be worth it. So let's do this shopping thing together. And we'll get it done quickly, so there's loads of time leftover to sit through yet another preschool Christmas program, I promise!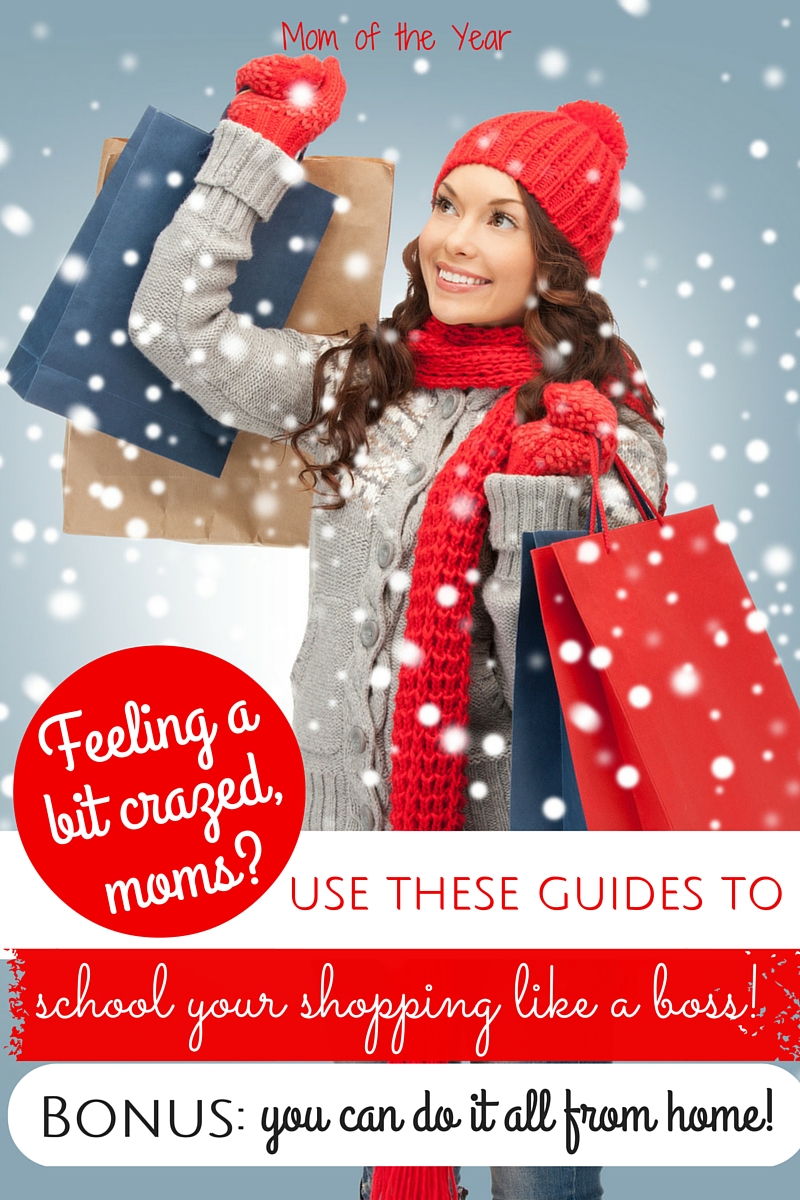 ****Thank you to all of the above companies listed in this gift guide for sending product for review purposes. All items were carefully selected for inclusion and my delight in them is 100% genuine!****
First image credit: depositphotos.com, image ID:44255237, copyright:Maridav
Last image credit: depositphotos.com, image ID:15854487, copyright: Syda_Productions
The following two tabs change content below.
Meredith blogs at The Mom of the Year, where she dedicatedly earns her title one epic parenting fail at a time, offering quick, relatable laughs for fellow parents and all their empathizers. She has been part of several best-selling anthologies, featured on prominent sites such as Huffington Post, In the Powder Room and BlogHer, and loves her role as the Executive VP/Operations Manager of The BlogU Conference. When she's not breaking up fights over Legos and juice boxes, she remains fully committed to sharing a less serious look at the world of parenting.