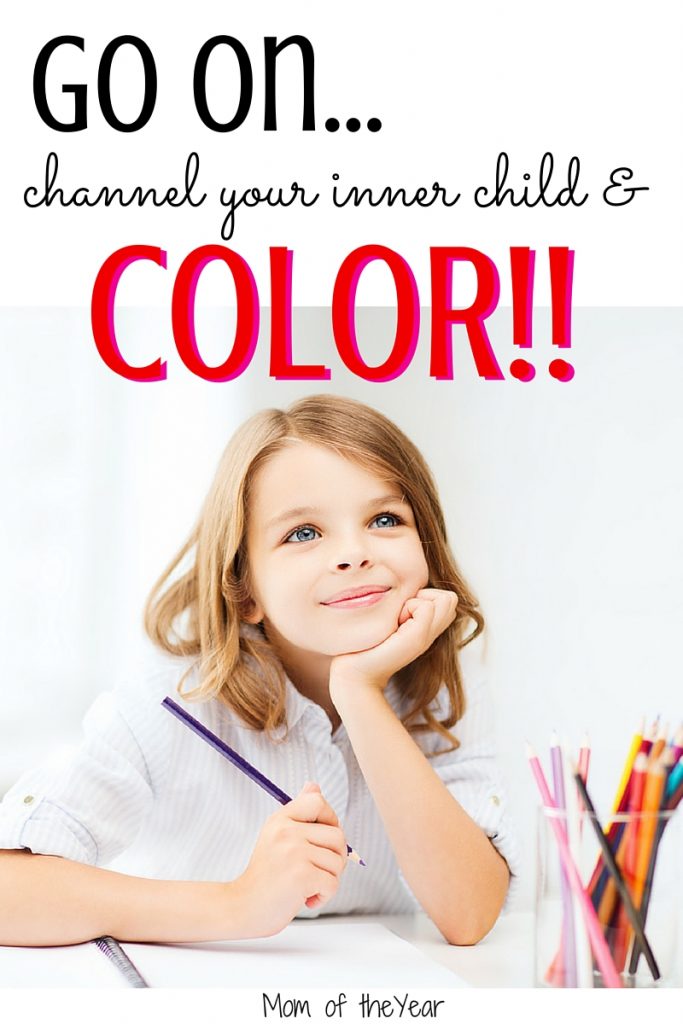 It's time to fill you in on my latest obsession. Hello, grown-up coloring.
I'd been hearing a lot of buzz about the new coloring books designed for adults and how trendy this stress-relieving hobby was becoming, but I blew it off. My hours were full enough; I didn't need another distraction for my time. Plus, art was never really my thing. Nope, better just leave it to the hipper hobbyists around while I cozied up with my knitting.
And then my sweet sister bought me a book for my birthday. For a week, I eyed it suspiciously. What was going to happen if I picked up my colored pencils and went for it? Would I be judged if I colored outside the lines? Would I have to show my work to anyone? What if I picked the wrong colors?
Then, the Sunday night before school started, while I was busy hyperventilating in a paper bag with nerves over my son beginning first grade, it occurred to , "What can it hurt?" Any form of stress relief could only help, right?
So I set up shop on the deck and carefully selected what I perceived to be the easiest page in the book. I grabbed a pencil and I set off…
Fast-forward two weeks, and I now find myself saying things like, "Mommy needs a coloring break" and "Don't touch them! Those are the good colored pencils!"
Yup, I've gone from being coloring-wary to fully coloring-centric in less than a month. Why the switch? Everything they say about coloring being a form of relaxation, an easy way to practice mindfulness is 100% true. I love the way they explain it on the back of my book:
"If you notice at any point that you are forgetting your worries, daydreaming freely or feeling more creative, curious, excitable, delighted, relaxed, or any combination thereof, take a deep breath and enjoy it. Remind yourself that coloring, like dancing or falling in love, doesn't have a point. It is the point.
When you don't feel like it any more, stop."
The idea is that you lose yourself in something other than the cares of your world. There is lots of research that explains why coloring is such a successful means to achieving this goal. Parade magazine recently an a great article on this. For me, as soon as I got over my silly hang-ups about how I was supposed to be coloring and realized the reason I was doing it was solely for my own enjoyment, I fell in love.
Curious? I know, I get it! Listen, it's a super-duper easy hobby to pick up–and one that is well worth your time for the stress-relief it provides. Let me hold your hand while you get started…
As I do with all new fascinations, I've thrown myself into exploring this hobby, experimented with different methods and studied up on the tools of the trade. And here are my user-tested tips for beginning colorers.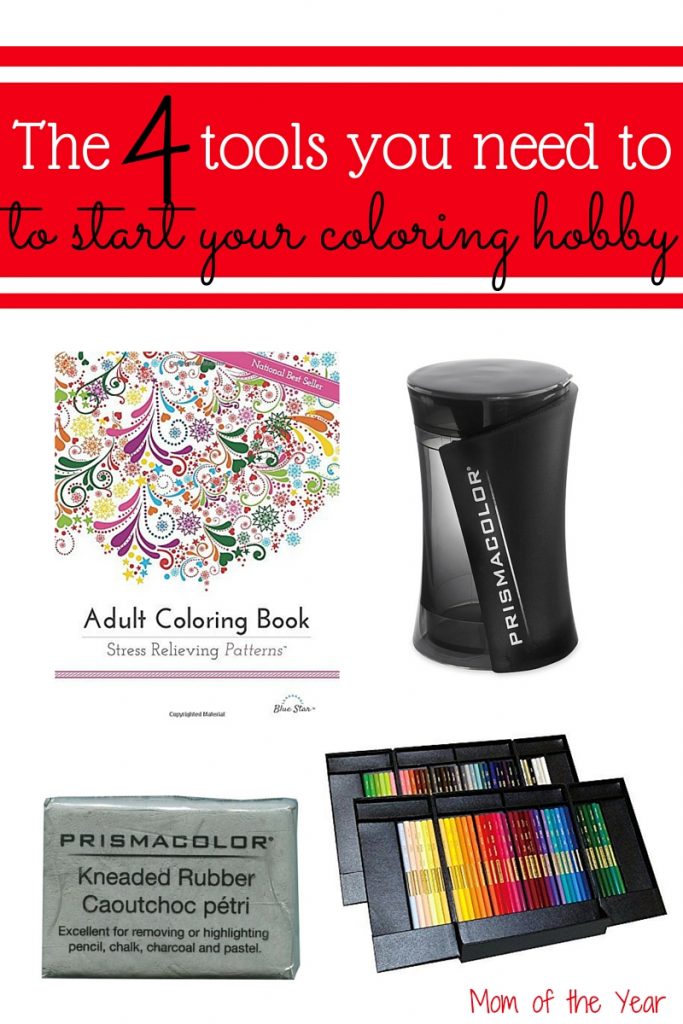 Get the right tools: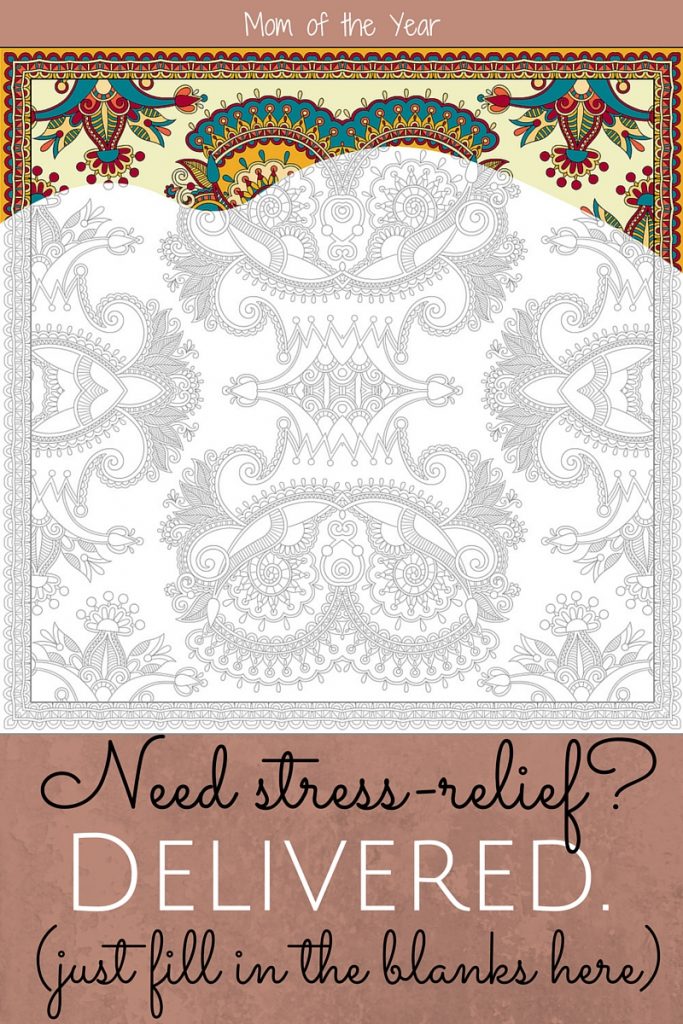 Enjoy your coloring!:
Some people do well coloring with their kids; I do not. I prefer it to be a peaceful experience, and with little hands asking to use my fancy pencils, I'd end up stressed out and cranky. So I save coloring time for after they're in bed. Do what works for you.
Give it whatever amount of time feels good. I am exhausted in the evenings and am jealous of my sleep time, so typically color for only 20-30 minutes before I pack it in. Remember there is no finishing point (i.e. don't aim to complete a page). Color whatever is in front of you for as long as it feels soothing.
I don't watch TV or check my phone during this time, but I do hang with my husband. The thing is, we so rarely get to just talk. When I color, my endorphins start flowing, I relax, and conversation about the tougher things in life–worries about son's schooling, schedules to make, bills to pay–flows so much easier. This might not work for everyone. Many people prefer to color solo. Again, do what works for you.
Some nights I just want to chill with a TV show or go to bed–totally fine! Coloring isn't a chore, it's a delight. Do it when you feel like it.
Don't worry about colors or making it look pretty. Just color and allow yourself to channel your inner zen and be in the moment. It's not a test, it's mindfulness: being present where you are. Enjoy it, and just grab whatever colors or design that initially pops to mind.
Relax and let the soothing strokes of the pencil still you. It's an awesome experience.
Yup, it's an awesome experience. Go for it, friends!
First graphic: depositphotos.com, Image ID:30164331, Copyright:Syda_Productions
Third graphic: depositphotos.com, vector ID:77301626, copyright:karakotsya
The following two tabs change content below.
Meredith blogs at The Mom of the Year, where she dedicatedly earns her title one epic parenting fail at a time, offering quick, relatable laughs for fellow parents and all their empathizers. She has been part of several best-selling anthologies, featured on prominent sites such as Huffington Post, In the Powder Room and BlogHer, and loves her role as the Executive VP/Operations Manager of The BlogU Conference. When she's not breaking up fights over Legos and juice boxes, she remains fully committed to sharing a less serious look at the world of parenting.