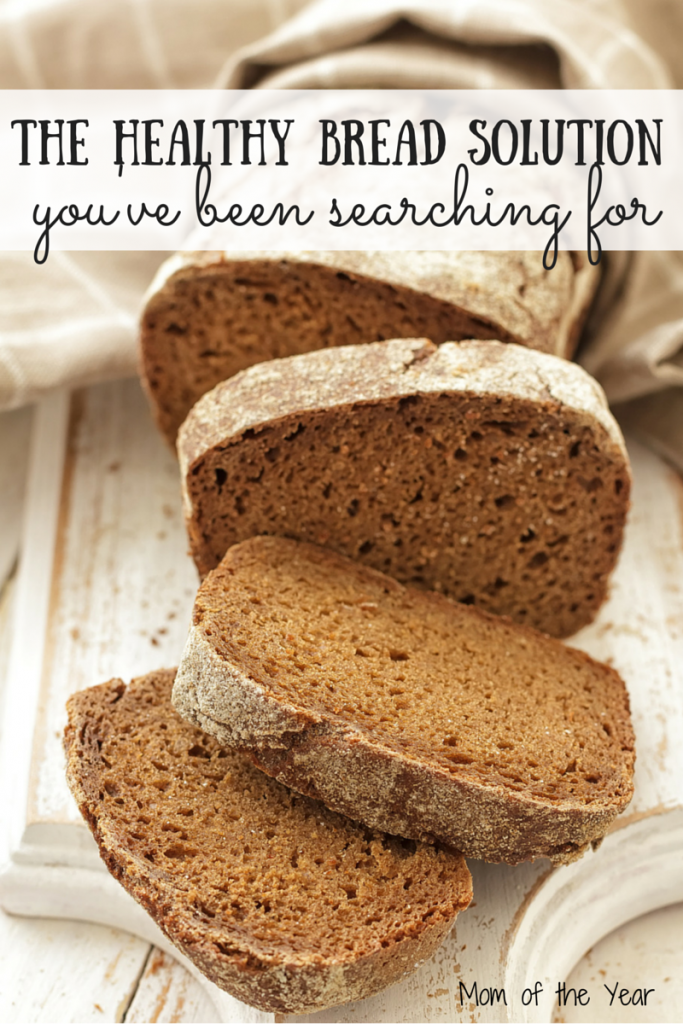 ****This is a sponsored post written by me on behalf of Sara Lee® to help promote their new 45 Calories and Delightful bread.****
I've told this story in bits and pieces before, but it's an important one, so bear with me. About two and a half years ago, my mother died. My dear grandma had just passed, I had a 7 mo. old and a 2.5 yr. old who couldn't walk because he'd hung out in months in a body cast and had to relearn this basic skill from scratch. It was not a happy time.
Somehow my over-exhausted mind decided this would be an excellent point to stop the anti-depressant I'd been taking for postpartum depression. You can already guess the wild downward spiral I followed in the coming months. Weight gain, severe anxiety, horrendous sleep, low energy…yuck.
Then after about a year of this mess, something finally clicked and it was time to get my life together. I began a journey I'm still on, but with a combination of regular exercise, healthy diet, sorted medications, essential oils, and a few other positive choices, I'm on a far, far better road. Praise God.
I still struggle–a lot.
And I'm always so proud of each healthy step I take because of that struggle. Even small things like drinking enough water, logging my step goal, or finding a new product that helps me keep my calorie count in check are all triumphs.
I'm guessing more than a few of you have had your own struggles. While the satisfaction that comes from victoring over these difficulties is more than sufficient, take a minute to score some extra spoils and celebrate your own strength. Head over and join up with Sara Lee®'s 45 Delightful People program. There are a bunch of prizes up for grabs ($4500 to workout gear to iPod shuffle to a year of bread!), plus each participant gets a free tee-shirt just for signing up. Sweet!
When you are done entering, go snatch up some of this healthy bread for yourself and dig into the goodness. I can't tell you how much it has helped me pursue my own health and weight loss goals:
Sara Lee® Delightful Breads are delicious with only 45 calories per full-size slice. I'm looking forward to trying the new Oatmeal flavor, which joins the current line of 100% Whole Wheat (made with real honey), Healthy Multi-Grain and Wheat.
The Delightful breads are all heart-healthy and provide an excellent source of fiber in each serving (2 slices), with no artificial colors or flavors, and no high fructose corn syrup.
Enjoy Sara Lee® Delightful breads with your choice of spread (jam, peanut butter, and butter are yummy compliments!) or with your favorite lunch meats for the perfect sandwich.  They also work well in your favorite recipes for French toast, bread pudding, strata, panini and more.
The Delightful line is available in supermarkets nationwide and has an average price of $3.29 per 20 oz. package.
Added to this brand information is a personal recommendation. I was chatting with a friend, and it turns out she is a huge fan of this bread. As she says, "I like that it has relatively few ingredients compared to other breads – especially reduced calorie ones. Also it's sweetened with stevia not chemical sweeteners. It's super soft and stays that way!" My friend is one of the most uber-smart people I know, so in short: check out this bread!
Given my fits over regularity, these are currently my two favorite products (though I am excited to case out the new Oatmeal variety):
The thing of it is, this life is so short. We will all make a mess of it sometimes, but anything that can help us feel delightful and healthy along the way is so worth it.  Sara Lee® 45 Calories & Delightful is a product that can help you embrace more of these sweet moments and take charge of your own well-being. For this reason, I'm a huge fan–and I'm stocking up.
Holiday temptations, bring it on, you've met your match 😉
****This is a sponsored post written by me on behalf of Sara Lee®****
First image credit: image ID:22086991, copyright:yelenayemchuk
The following two tabs change content below.
Meredith blogs at The Mom of the Year, where she dedicatedly earns her title one epic parenting fail at a time, offering quick, relatable laughs for fellow parents and all their empathizers. She has been part of several best-selling anthologies, featured on prominent sites such as Huffington Post, In the Powder Room and BlogHer, and loves her role as the Executive VP/Operations Manager of The BlogU Conference. When she's not breaking up fights over Legos and juice boxes, she remains fully committed to sharing a less serious look at the world of parenting.