Ah, friends, I'm sorry to have missed our meeting last month. I'm going to blame it on all things summer. As we've said many times here, summer mom-ing is not for the faint of heart! But kids are now back in school, and it's time for back to YOU, moms! For Carrie and me, that means lots and lots of reading, and we're here to check in with you with our first book club of the fall–welcome to our Cutting Teeth book club!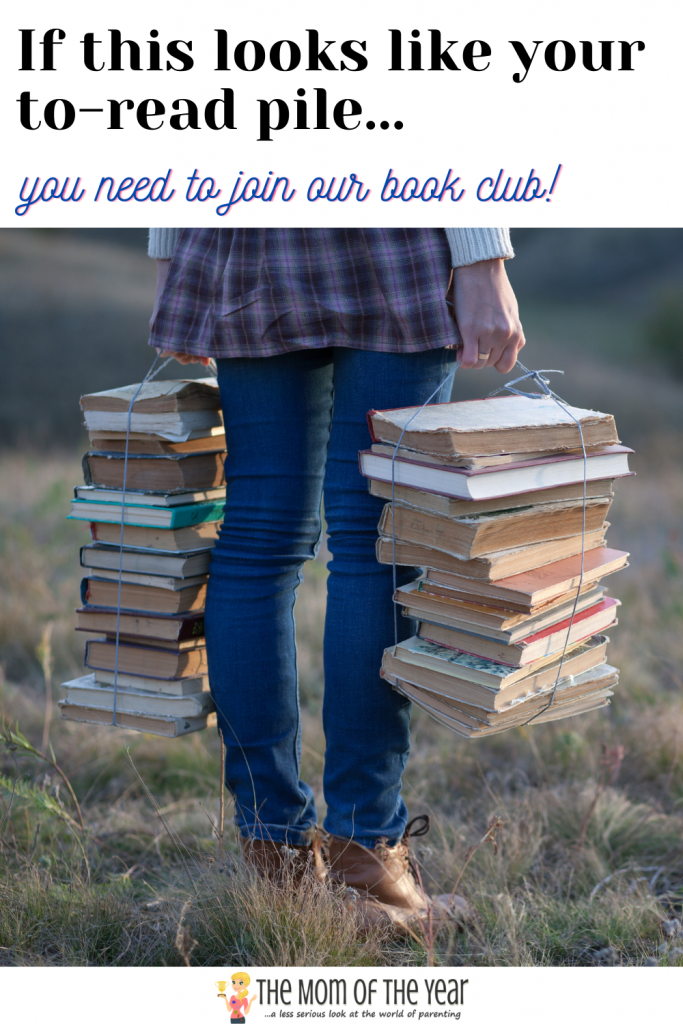 First things first, let me say this was perhaps the most challenging book I've ever read for this book club (with the exception of Bitter Orange, which I absolutely despised). Challenging not because I didn't like it, but because I AM THE WORST AT BLOOD. As in, the mere sight of it, or thought of it, or mention of it, induces an immediate gag response (see for reference: The Nosebleed). I have no clue why I didn't forsee my inability to maturely handle blood as being a concern when reading the book's description and ask Carrie to take the lead on this pick, but somehow I failed. Thus, my kids were subjected to the delightful sound of me gagging and whimpering my way through reading the book on the beach last month. #momwin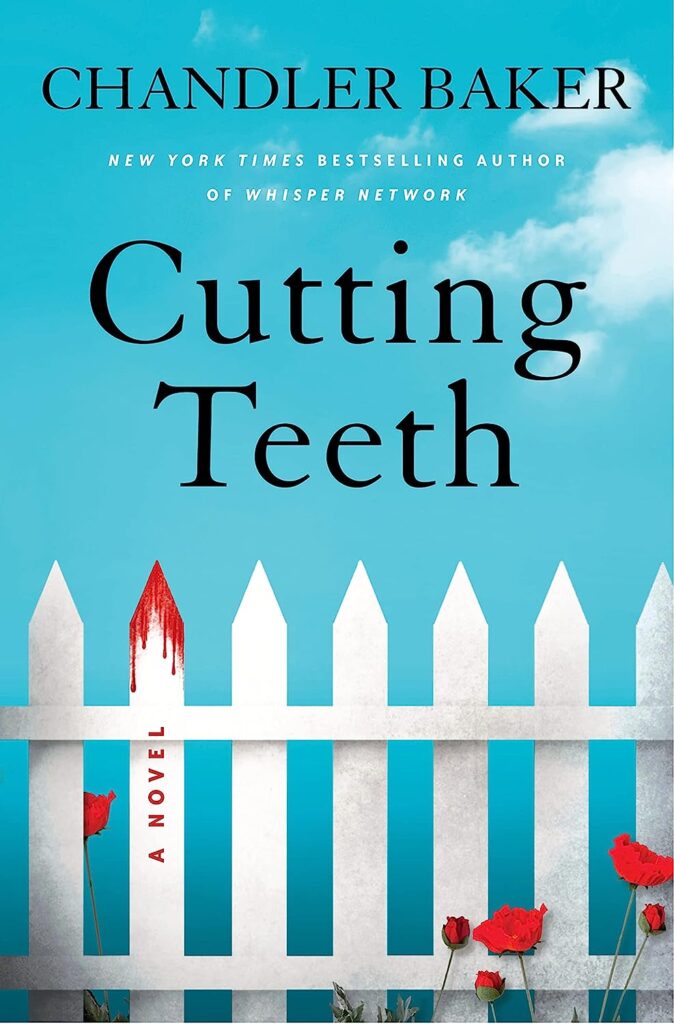 Regardless, I made it through all the gaggy blood parts (of which there were many) while enjoying the incredibly unique story Chandler Baker crafted with a special appreciation of all the deeper themes of motherhood she shared.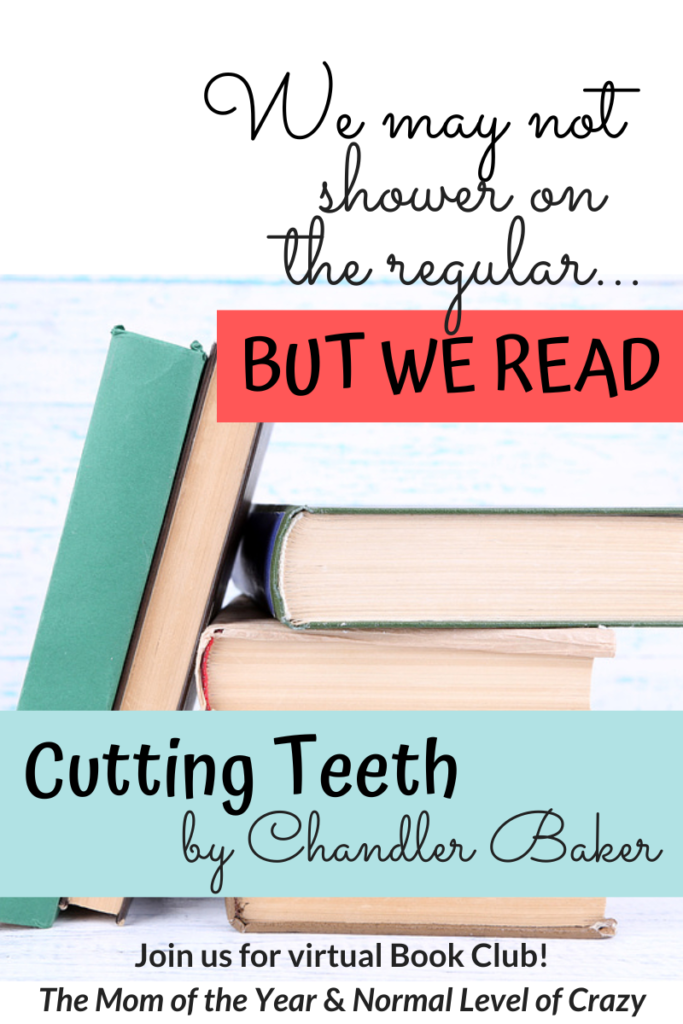 Cutting Teeth Book Club Discussion Questions
How did you handle all of the graphic blood descriptions? Was I the only one struggling through these parts?
Baker describes a very specific sacrifice some of the mothers made for their children. Do you think you would ever be able to do this? 100% no!
The larger theme of what moms sacrifice overall for their families and children was a big part of the book. How did this resonate with you? What sacrifices have you made for your family and how do you feel about them? This was my favorite part of the book because it felt so validating. I have felt this in many, many different ways over the years, but currently, I am seeing how this has played out in the development of my career. I don't regret any of the sacrifices I have made, but I have made them.
Have you ever heard of Renfield's Syndrome? How do you think you would handle this happening in your child's classroom? I haven't. Given my discomfort with blood, I would probably knee-jerk react and yank my kid out of the classroom (not that this would solve the problem if they had this syndrome).
Discuss the teacher's reaction to her students' behavior. What do you think she should have handled differently if anything? I can appreciate the fine line she must have been required to tread as a teacher–she wants to care for the students, but has to be cautious not to offend the parents so as to keep communication lines (and hope for improvement) open. The need to respect confidentiality also made the situation very difficult, though I do believe there are circumstances when it is necessary to share information regardless.
What do you think the role medical professionals should have played throughout the events that unfolded? I understand these were baffling and unfamiliar circumstances, but it would have been great if doctors could have taken a more active role in guiding parents and helping support the situation–not only for individual patients but for the greater good of the community. This was a horrifying situation and someone needed to take the lead!
The mothers in the book were all very different. To whom did you most relate? I loved Darby's realism and admired her tenacity and perseverance in managing ALL THE THINGS as best as she was able–and she still fiercely loved her family despite everything.
What do you think the Poodini storyline with Rhea and Bodhi added to the overall plot? I thought this storyline was great. It worked as red herring to continue to mystery and also showed that everyone's got a flaw–if not drinking blood, then pooping around the classroom.
What do you really think happened to the teacher? Noelle. I think she killed Miss Ollie, and Mary Beth's actions speaks of the lengths mothers will go to protect their kids.
How do you think this experience will continue to affect the children and their parents throughout their lives? I think the children will largely grow to forget this stage of their lives. As a parent, I think I would always feel scared knowing that truly horrific things can and do happen. I think it would also do wonders to encourage no judgment be passed on others. Ever.
This is quite a book to unpack, friends! Please chime in with your thoughts and let us know what you're thinking. We so appreciate you joining us for this Cutting Teeth book club, and make sure to read on to get the scoop on our newest pick, Night Will Find You by Julia Heaberlin.
As always, we are giving away a copy of this book for free! Leave a comment on this blog post or the Instagram post before 9/8/23 at 7am ET. As long as you are 18 or older, you are eligible to win!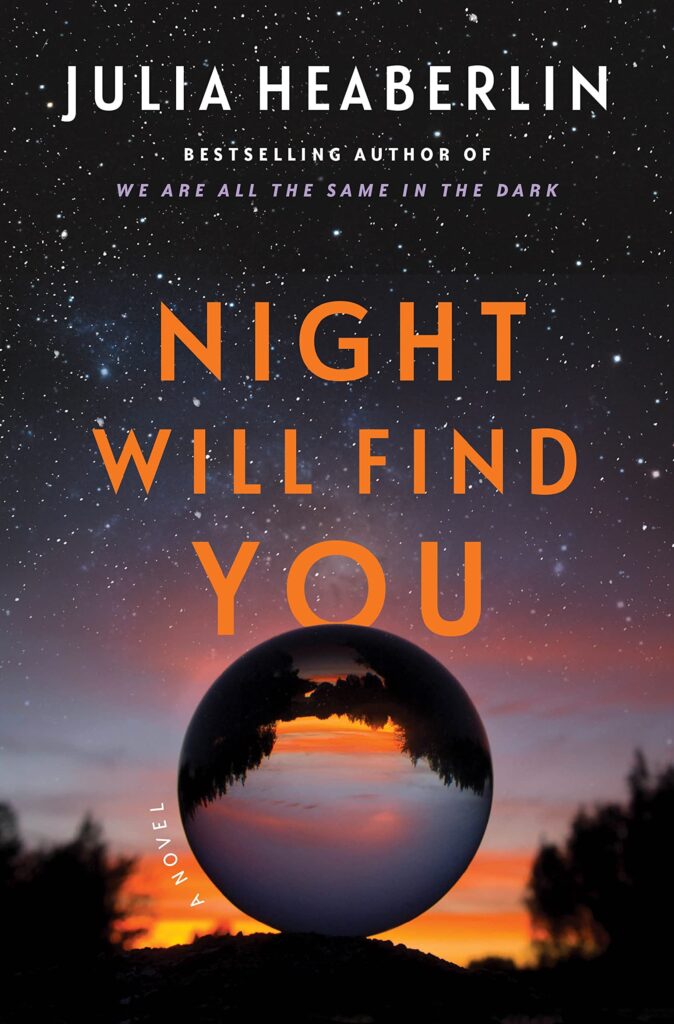 A GOOD MORNING AMERICA BUZZ PICK BEING DEVELOPED BY FOX TELEVISION AS A TV SERIES
"It's nearly impossible to stop reading. Heaberlin at her best." ―Publishers Weekly, starred review

In the new thriller from the author of the bestselling We Are All the Same in the Dark, a brilliant young astrophysicist with an uncanny gift is asked to find a girl who vanished. Their story will make you examine everything you believe.

Vivvy Bouchet was only ten when she saved a boy's life by making an impossible prediction. She doesn't want to explain it. A wunderkind scientist, she just wants to be left in peace to scan the desert Texas sky with her telescopes in one of the darkest places on earth. But when the boy she saved, now a Fort Worth cop, begs for her help on a cold case, she can't turn him down.

In the past decade, Lizzie Solomon and the Victorian mansion where she disappeared have taken on almost mythic status. Conspiracy theorists feed the frenzy that Lizzie is still buried in the crumbling walls while her mother, who sits in prison convicted of killing her, loudly proclaims her innocence.

Paired with a skeptical detective, Vivvy falls deeper into the mystery of why Lizzie has never been found. When a vicious podcaster takes aim at Vivvy's own secrets―and those of the vanished girl―Vivvy's life unravels like the mysterious galaxies she chases.

Julia Heaberlin delivers a resilient and unforgettable heroine in Vivvy Bouchet, a woman who walks the line between evidence-based science and unexplained phenomenon. Sharply relevant, Night Will Find You explores the mysterious nature of belief―in science, in conspiracies, in a higher power―and the delicate dance with the things we can't know.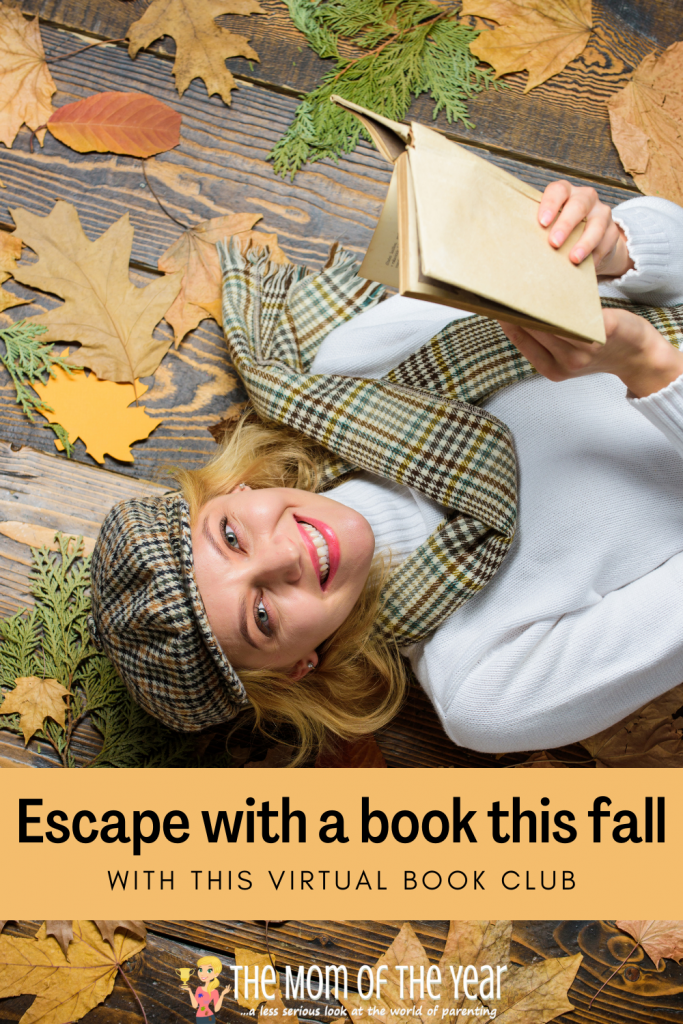 We can't wait to dig into this new pick! Thanks again for joining our Cutting Teeth book club, and happy reading until we see you next month!
***Thank you to Flatiron Books for providing copies of Cutting Teeth for review and giveaway! All opinions remain 100% our own.***
The following two tabs change content below.
Meredith blogs at The Mom of the Year, where she dedicatedly earns her title one epic parenting fail at a time, offering quick, relatable laughs for fellow parents and all their empathizers. She has been part of several best-selling anthologies, featured on prominent sites such as Huffington Post, In the Powder Room and BlogHer, and loves her role as the Executive VP/Operations Manager of The BlogU Conference. When she's not breaking up fights over Legos and juice boxes, she remains fully committed to sharing a less serious look at the world of parenting.