2023 has been wanting of truly wonderful reads for me thus far, but wow…Hello Beautiful. So well done, Ann Napolitano! Carrie and I loved Dear Edward and were eagerly awaiting Napolitano's newest release. It was worth the wait. So worth the wait. Read on for the scoop and thanks for joining us for this Hello Beautiful book club!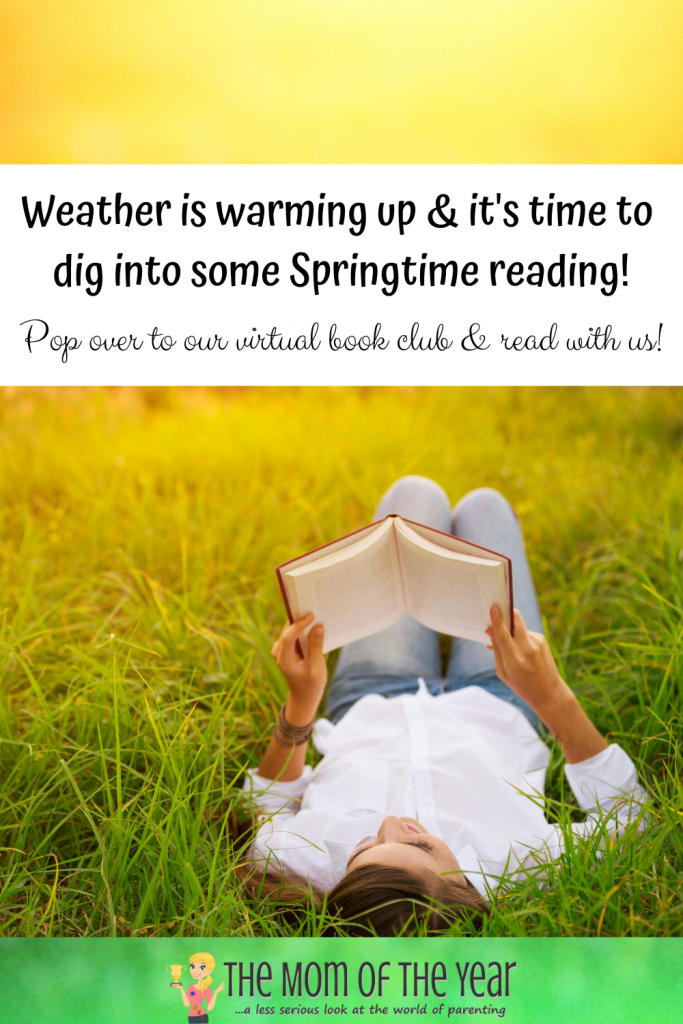 Hello Beautiful Book Club Discussion Questions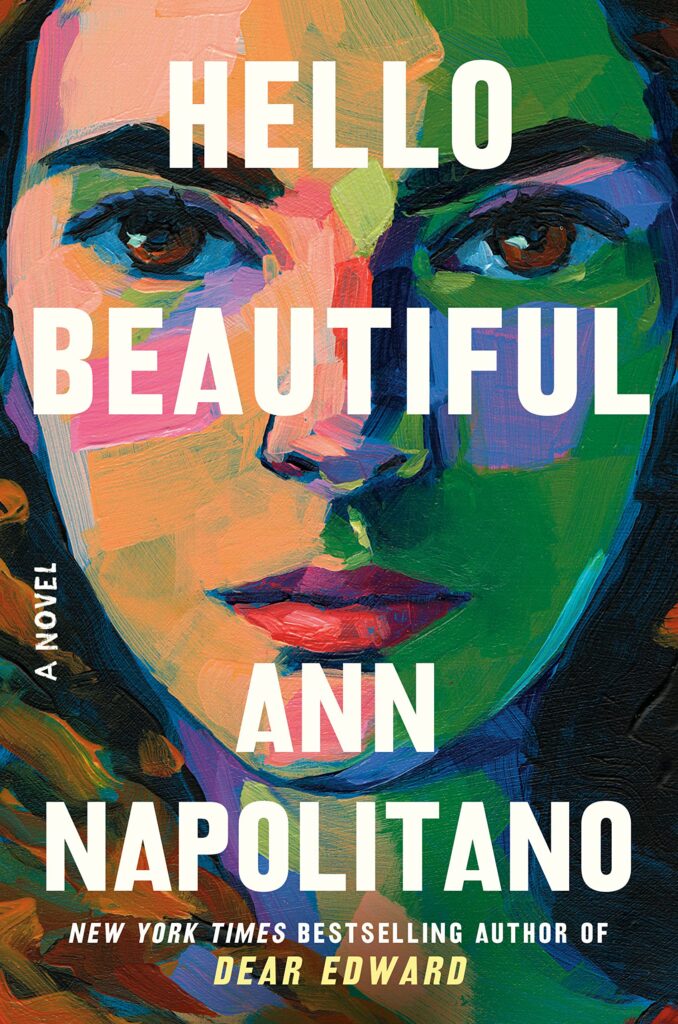 This book is an homage to Little Women, which character did you match with each of the Padavano girls? Did your pairings change as the story progressed? I was trying to figure this out from the very first chapter! I couldn't quite make it work, and yes, my thoughts changed as the book continued. I think the Padavano girls got it right, when they saw mixes and blends of the Little Women characters in themselves.
Which of the four Padavano girls did you most enjoy and/or relate to? This is also a hard question. I can well relate to Julia's desire for order, but also Sylvie's desire for more and Emeline's need to care-take. As far as who I liked the most, I would probably say Sylvie. I loved her passion for books and deep love for those in her life.
The Padavano girls were a tight bunch, with such a pure commitment and selfless love for each other. Have you experienced this in your life? What do you think shaped their closeness? Rose and Charlier seemed to have a very hands-off approach to parenting which I think lead the girls to rely on each other as they navigated life. Plus, having a shared life experience also bonded them together.
Speaking of Rose, what did you think of her decision to move to FL? What about her reaction to Cecelia's pregnancy, Emeline's sexuality, Julia's divorce, and Sylvie marrying William? Rose was not my favorite character. I understand her desire to start a new chapter, but moving to Florida and leaving her family behind felt extreme. She wanted a different life for her girls than her own and worked hard to make college a reality for them. I think she didn't understand that a better life didn't have to look completely different than hers and that things she might not have chosen herself can be beautiful.
William's parents left him with a horrible legacy after their tragedy. How could they have handled this differently, while still making room for their grief? How can William rewrite this legacy with Alice? William's parents could have done so, so many things differently. While hopefully, he will do far more with Alice, by even just apologizing and being present in her life, he will be taking great strides to overcome the damage done by his parents.
What do you think of Sylvie's choice to be with William? Was Julia's reaction fair? I think Sylvie made the right, very hard choice. I also think Julia was right to be so upset, but I kept thinking of all the years lost of the beautiful love the sisters shared. I wish she would have made room for some communication and forgiveness far earlier.
How did the time period play a role in the story's development? Throughout the book, I often thought about how different it would be if the sisters were on social media for updates about each other's lives. Also, If they had cell phones, it would have been easier to track William when he disappeared. If set in today's era, Emeline's coming out and subsequent relationship would hopefully be met with far more acceptance, and perhaps marriage and/or adoption could be on the table as well.
Kent was an amazing friend to William. What did he represent in William's life? Do you have a friend like this? To William, he offered not only friendship but stability and consistency. He was there through all the phases of William's adult life, and he cared enough to to hold onto him regardless of the storms. While Sylvie was William's great love, Kent was home for William.
How are Izzy and Alice a product of their mothers and aunts and the choices they made? Izzy grew up surrounded by a loving family, while Alice only knew her mom and grandmother. Alice's life was much smaller, but I think think it speaks volumes to the strength of the sisterhood that Alice still felt part of the family despite being separated by miles and years.
Discuss the title. What did the words mean to the sisters? What do they mean to you? I love the title, and I love the words. To me, it sounds like encouragement, "I'm happy to see you", and "I love you" all in two words. I can think of no better way to greet someone you love.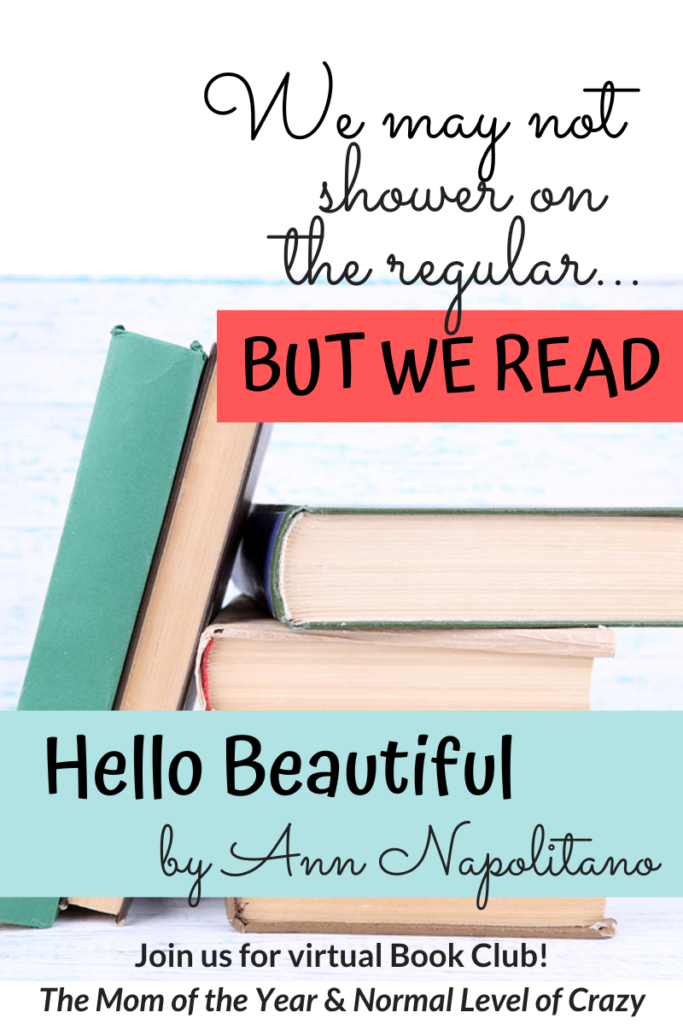 Hello Beautiful is a hard act to follow, but Carrie and I are excited about our next pick, The Only Game in Town by Lacie Waldon. We featured Waldon's previous book, The Layover, here, and can't wait to dig into this one.
As always, we are giving away a copy for FREE. Enter the giveaway for a free copy of The Only Game in Town by leaving a comment on this blog post or on the Instagram post before 4/14/23 at 7:30am EST. As long as you are 18 or older and live in the continental United States, you are eligible to win!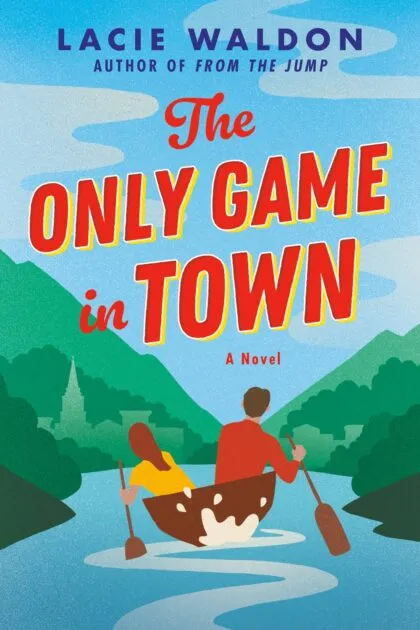 One small town, one big prize, one handsome stranger…

Nothing ever changes in Redford, Georgia. That's what freelance editor Jess Reid loves about her hometown—and part of what keeps her from leaving. Content taking care of her father, a car mechanic who singlehandedly raised her after her mom skipped out, Jess is resigned to a safe, unremarkable existence…until Jasper Wilhelm, the town's eccentric benefactor, dies suddenly and leaves behind the opportunity of a lifetime.

Financial advisor Carter Barclay has been too busy to visit his grandfather in Redford, but he's heard countless stories about the town and its zany residents from Jasper. A small, insular town in Georgia is the last place Carter expects to be spending his summer—but it seems his grandfather had one final trick up his sleeve.

At the funeral, it's revealed that Jasper has devised a massive, high-stakes game for the people of Redford, with the winning duo taking home his entire fortune. The catch? He's already taken the liberty of pairing them up. As tensions of all kinds rise between Jess and Carter, and the life-changing prize looms closer, the two must decide what they're willing to risk to change their lives. A love story full of spirit and hijinks, The Only Game in Town is a funny, quirky homage to the people we get to call home.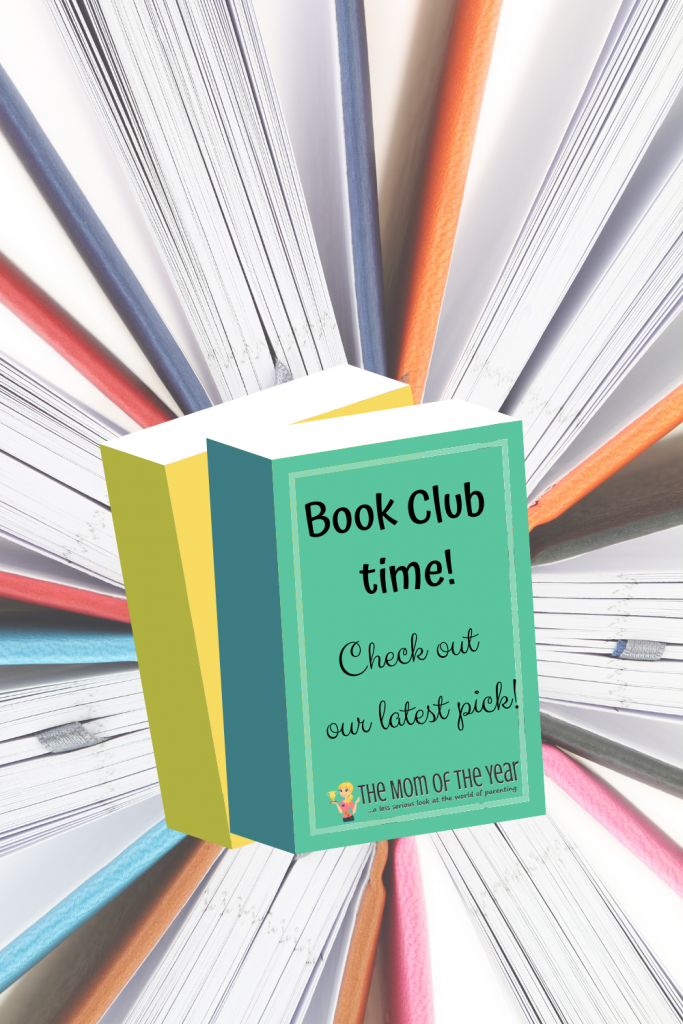 Friends, thank you for joining this Hello Beautiful book club discussion! If you've read it, please chime in with your thoughts. We love chatting books, and are so glad to have you join us. Happy Spring reading!
***Thank you to Penguin Random House for providing copies of Hello Beautiful for review and giveaway. All opinions are 100% our own. ***
The following two tabs change content below.
Meredith blogs at The Mom of the Year, where she dedicatedly earns her title one epic parenting fail at a time, offering quick, relatable laughs for fellow parents and all their empathizers. She has been part of several best-selling anthologies, featured on prominent sites such as Huffington Post, In the Powder Room and BlogHer, and loves her role as the Executive VP/Operations Manager of The BlogU Conference. When she's not breaking up fights over Legos and juice boxes, she remains fully committed to sharing a less serious look at the world of parenting.