Thanks to Carrie for bringing our Dear Edward book club discussion this month. This book was such a great choice!
There's nothing more fun for me than picking out what our book will be for the month. I end up putting about five books a month on hold at the library because of all the research I do to help find the book that we think you guys will love. There are SO many good books out there!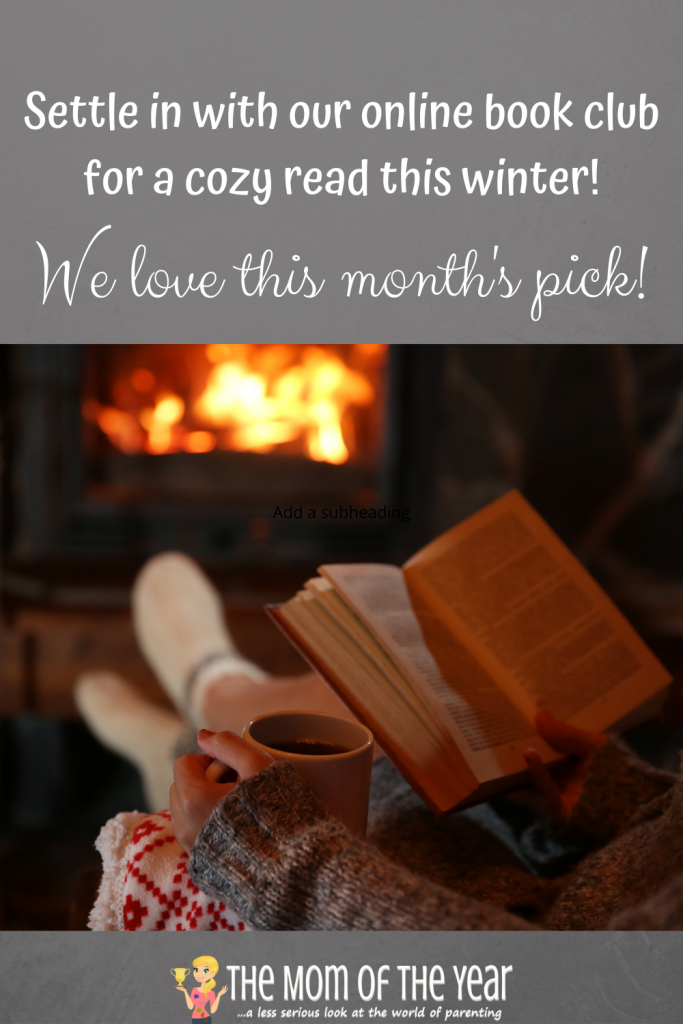 I was hesitant this time, though. I tend to shy away from books with too much hype. I like exploring new authors who maybe haven't gotten the recognition some of the big authors have. And Dear Edward was receiving a lot of hype! It was Jenna Bush Hager's Book Club pick on The Today Show, a Book of the Month pick, and Barnes and Noble Book Club's pick. That's a lot! We decided to give it a shot though because the premise really did sound interesting.
And of course, I'm so glad we did. For me, this book deserves all the hype and then some. I was riveted from page one and read this one in about a day. This book about Edward Adler, a 12-year-old boy who is the sole survivor of a plane crash that kills both of his parents and his brother, touched my heart and ripped it to shreds at the same time. (Pardon the drama.)
In several different interviews, Ann Napolitano has stated that she was inspired by an actual plane crash where a 9-year-old boy was the sole survivor having also lost his family. She became obsessed with the story and dove into a year of researching plane crashes. Yikes! No thanks!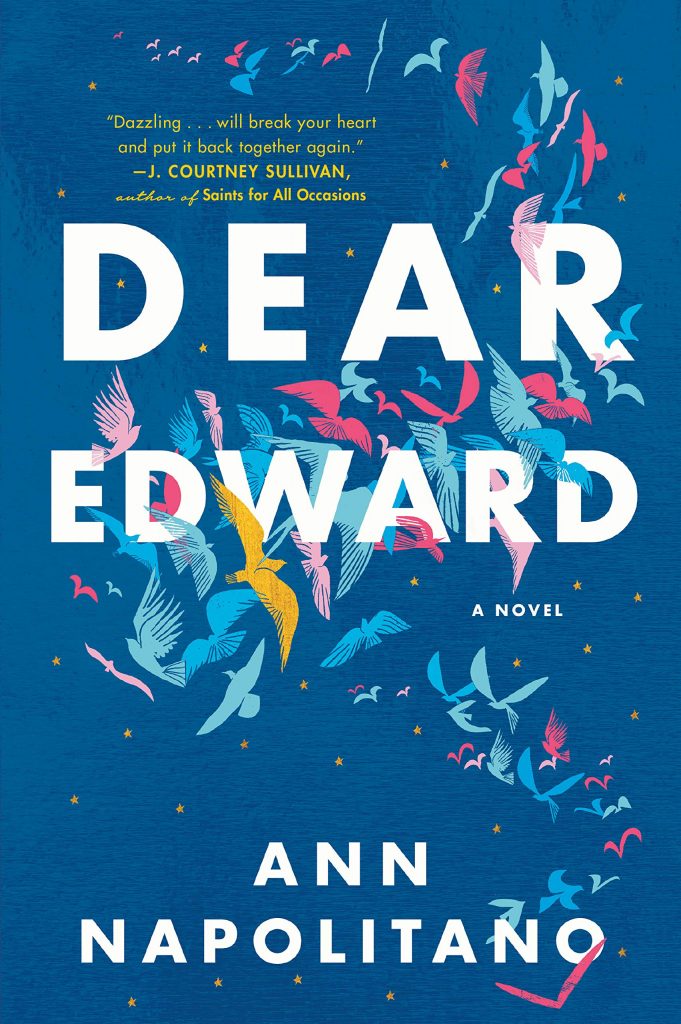 Dear Edward Book Club Discussion Questions
What did you all think about the format of the book? Did you like having both the hours leading up to the crash and then the aftermath, in essence, happening at the same time?
Personally, I LOVED this. It kept me riveted even though I knew what was going to happen. I had this same experience reading Fall and Rise: The Story of 9/11 by Mitchell Zuckoff. I knew what the ending would be but was completely absorbed in the writing and, in a mindless way, hoping it would end differently.
How about the characters? What did you think about the varying people on the plane, the ones Napolitano decided to flesh out?
I really enjoyed learning about the different passengers on the plane and hearing their stories. I thought she did a great job diversifying their personalities. A young soldier, a cranky billionaire, an attractive flight attendant, and a New Age woman who is in touch with past lives. Out of these characters, there were definitely some I enjoyed reading about more than others, but then Napolitano ends up tying some of these characters together with Edward after the crash, so their stories take on a whole different life.
Edward's family was killed – his mother, father, and brother. How did you feel about the development of their characters?
I really fell in love with this family, despite its flaws and dysfunction. Getting a glimpse into their lives, I felt, really connected you to Edward that much more. Having to grow up without these people in his life was all the more poignant having bonded with the characters during the plane chapters.
Shay, his aunt and uncle … thoughts?
How perfect to have these particular people end up raising (yes, even Shay) this traumatized boy. I love that they were flawed but still likable. Shay, in particular, was such a wonderful gift to Edward and really did not judge how he was dealing with the tragedy. Actually, most of those characters were very understanding and accepting. I found this so very heartwarming.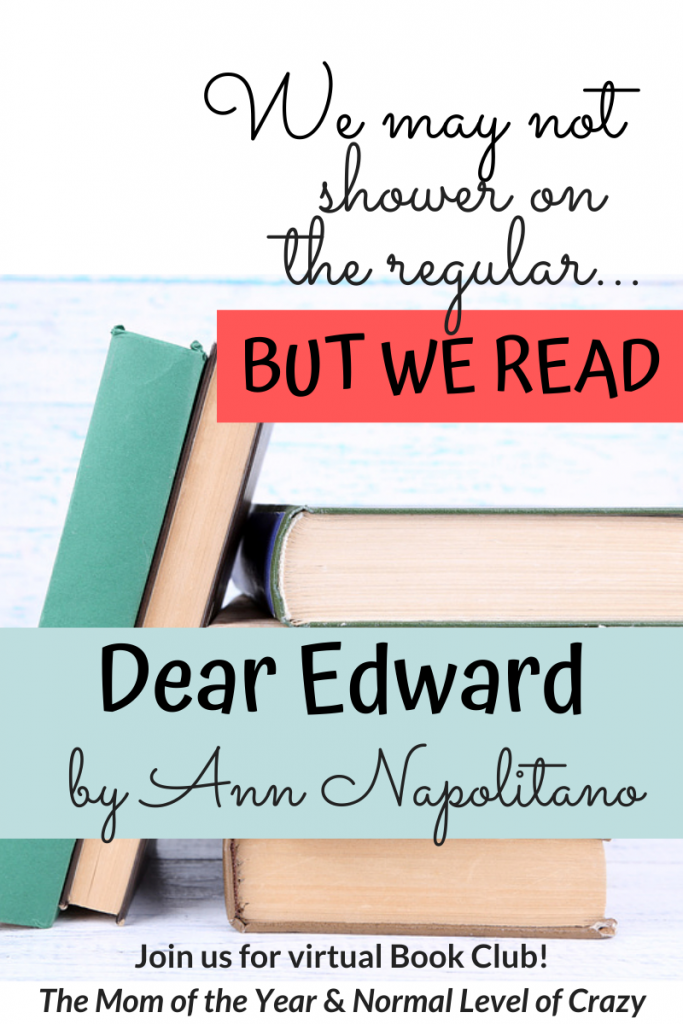 The letters …
Wow! When the letters were discovered I thought it made perfect sense that (1) Edward's uncle would keep them from him, and (2) they would exist. Of course, the one person that survived the crash would be inundated with questions, would be inundated with people who thought he was a miracle and would be inundated with relatives left behind trying to cope with the tragedy. I loved how Napolitano connected the letters with people on the plane. I also felt the letters were a real turning point for Edward and he was finally able to really move forward.
The ending …
I'm not a big cryer when it comes to books, but this one got me. Ending with both the firefighter that finds Edward among the wreckage and Edward and Shay finally visiting the crash site left me wrecked, no pun intended.
This was a beautiful book filled with sorrow and tragedy and hope and love. For me, they are the best kind of books! So, it turns out, it was worth all the hype. I wouldn't have wanted to miss this one!
Let us know what YOU think in this Dear Edward book club chat!
…………………………………………………………………………………………………….
It's February!!! After 753 days of January, we've made it! And what's better than a cute love story for Valentine's month?! We're going YA this time and hoping you'll join us!!
As always, we are giving away a copy of next month's pick! Just leave a comment on this post telling us you'd love to win it before 2/14/19, 5:30am ET, and as long as you are 18 or above and live in the Continental United States, you are eligible to win! We'll randomly select a recipient from all entrants and notify the winner!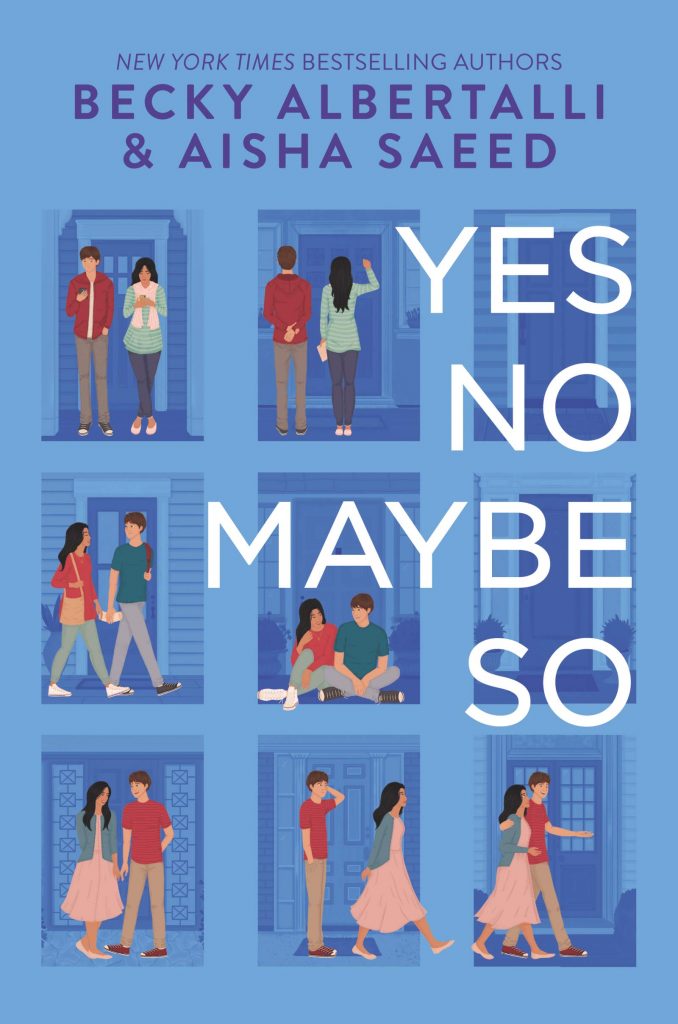 Yes No Maybe So by Becky Albertalli & Aisha Saeed
A book about the power of love and resistance from New York Times bestselling authors Becky Albertalli and Aisha Saeed.
YES
Jamie Goldberg is cool with volunteering for his local state senate candidate—as long as he's behind the scenes. When it comes to speaking to strangers (or, let's face it, speaking at all to almost anyone) Jamie's a choke artist. There's no way he'd ever knock on doors to ask people for their votes…until he meets Maya.
NO
Maya Rehman's having the worst Ramadan ever. Her best friend is too busy to hang out, her summer trip is canceled, and now her parents are separating. Why her mother thinks the solution to her problems is political canvassing—with some awkward dude she hardly knows—is beyond her.
MAYBE SO
Going door to door isn't exactly glamorous, but maybe it's not the worst thing in the world. After all, the polls are getting closer—and so are Maya and Jamie. Mastering local activism is one thing. Navigating the cross-cultural crush of the century is another thing entirely.
Make sure to comment below for your chance to win a free copy of Yes No Maybe So and get ready for a sweet love story!!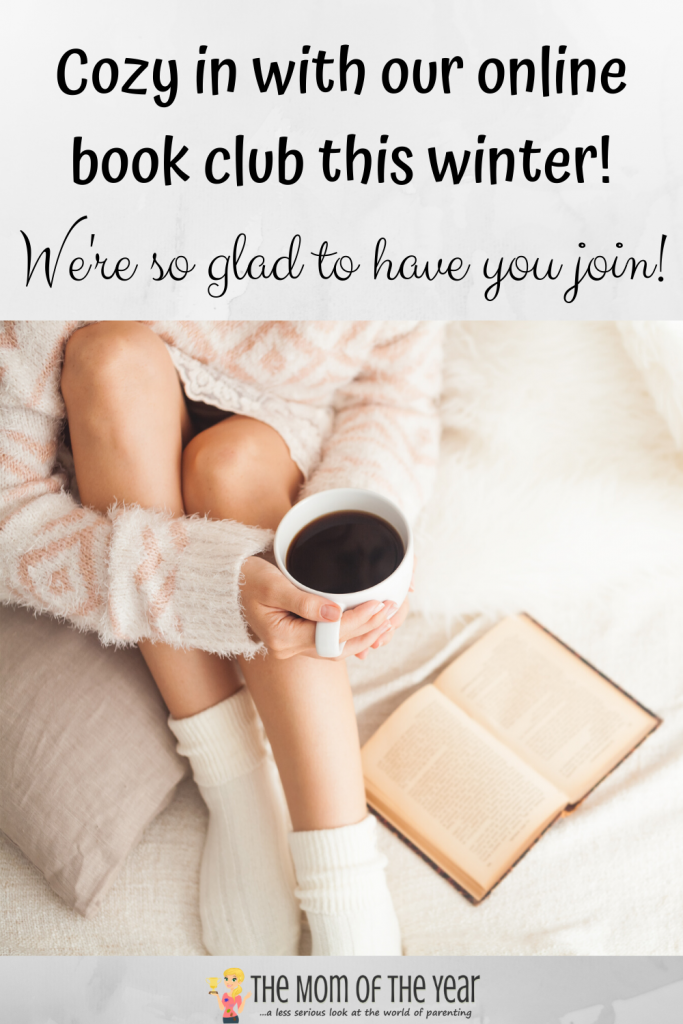 Thanks as always for joining us in our book discussions!
Happy Reading!!!
*Thank you to Penguin Random House for providing a copy of Dear Edward for us to review and give away! All opinions are 100% our own.*
The following two tabs change content below.
Meredith blogs at The Mom of the Year, where she dedicatedly earns her title one epic parenting fail at a time, offering quick, relatable laughs for fellow parents and all their empathizers. She has been part of several best-selling anthologies, featured on prominent sites such as Huffington Post, In the Powder Room and BlogHer, and loves her role as the Executive VP/Operations Manager of The BlogU Conference. When she's not breaking up fights over Legos and juice boxes, she remains fully committed to sharing a less serious look at the world of parenting.