Thank you to Carrie for bringing this month's The Layover Book Club Discussion! Follow her on Instagram for more great book recs and reviews!
I was recently perusing my Goodreads 'READ' books list for 2021 and counted 18 romance novels among the 42 books I've read so far this year … and yes, I'm bragging. Now, in all fairness, they range from NYT bestsellers to authors who haven't quite made it there yet, from YA to very open-door novels (ahem … very). Clearly I have a love for love stories. I would argue that those are the types of books I gravitate toward the most and (probably? maybe? definitely?) provide a brief escape from the craziness that life is shoveling my way lately.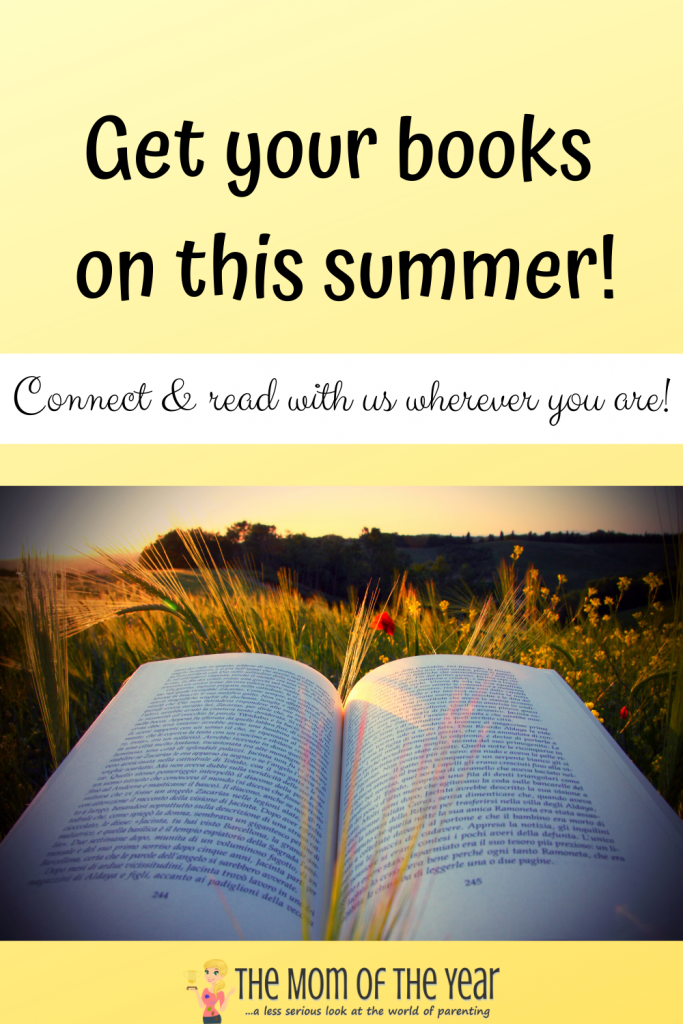 The Layover Book Club Discussion
So when I picked up The Layover, I was excited! I wondered where it would fit in my list of favorite romances. It has an enemies to lovers storyline (my favorite) … check! A fun, tropical beach locale … check! A guy who clearly (secretly) really likes our protagonist, but plays along with her antagonism … check! All the ducks were lined up, but would it deliver?
I am so happy to report that I adored The Layover! It is truly a perfect beach read! Read on for a more thorough evaluation of one of my new favorites books!!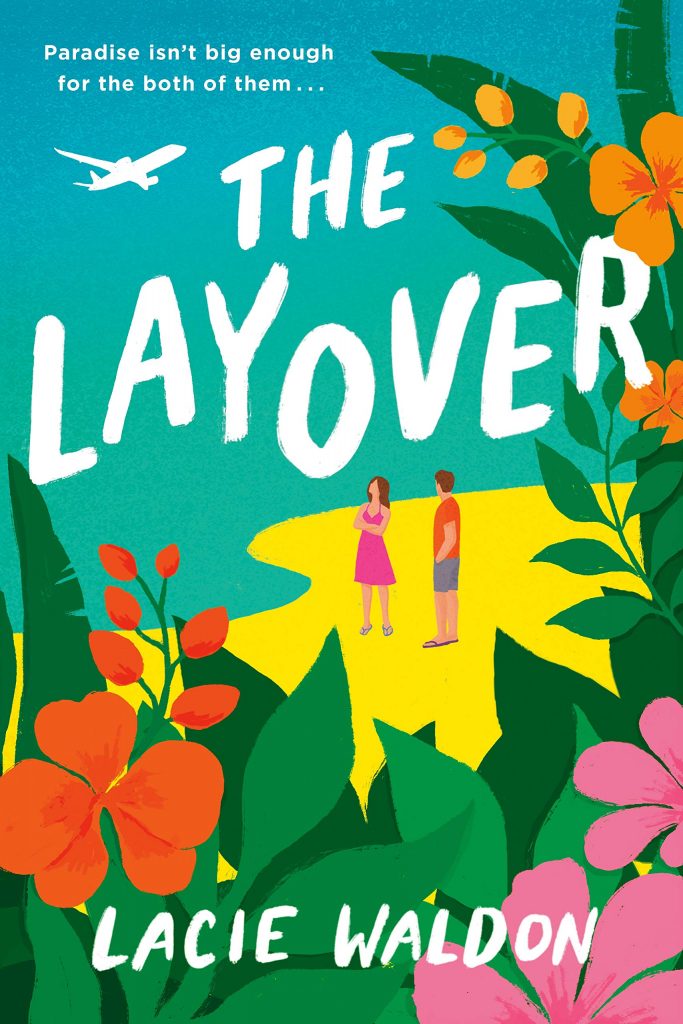 The Layover Book Club Discussion Questions
Let's start out with Ava. I loved how Lacie Waldon (this is her debut!) really gave us a glimpse into who Ava was. It can be easy to just focus on the plot and not develop the characters enough. I've read a bunch of books like this and they just don't pack the same punch. Ava is a people pleaser, mainly stemming from her unconventional childhood. She is looking for stability, which makes perfect sense with how her childhood went down. And she finds that in her fiance, Alexander. But is that what she really needs? Is that what's going to make her happy in the end? (I eat this kind of character arc for breakfast!)
Ava's career played a major role in the story as well. I loved how her career dilemma tied in so nicely with her issues from her childhood and her current issues with her path forward (Alexander). It was a perfect representation of what Ava truly wanted vs what she thought she wanted. Her love of flying, the freedom, the adventure … it was no surprise that she loved her job so much and yet was torn to stay with it.
Ok, now Jack. Oh, Jack. I love you so. I always assume there is a misunderstanding between the two main characters. I've read a ton of romance novels (see above) and know the drill. But I loved how Waldon showed us from pretty much page one that Jack isn't the guy Ava thinks he is. It allows for Ava's inner conflict to really flourish and gives her the opportunity to figure Jack out, along with herself.
As far as supporting characters … so fun! And that's a huge part of a great rom-com. Honestly, it's tricky for those supporting characters. They can't overshadow the main characters, but you can't have them so boring that no one cares. Gen and Paul, but Gen especially, added such an awesome comedic punch not to mention the side romance with the two of them that was ridiculously adorable.
The fun banter, the beach dancing, the sweet card game, the speed eating, and the bioluminescence swimming … I loved it all! I am so looking forward to reading more from Lacie Waldon!
What were your thoughts? Did you enjoy Ava and Jack and all the supporting characters? How about Ava's career dilemma? Did you love Captain Ballinger at the end as much as I did?
I hope you add The Layover to your TBR pile if you haven't gotten to it yet. As a connoisseur (yes, I'm going with it) of the rom-com, I give 5 glowing (bioluminescent?) stars to Lacie Waldon's debut! I think you will adore it. And it fits just perfectly in your beach bag (paperback, people!)!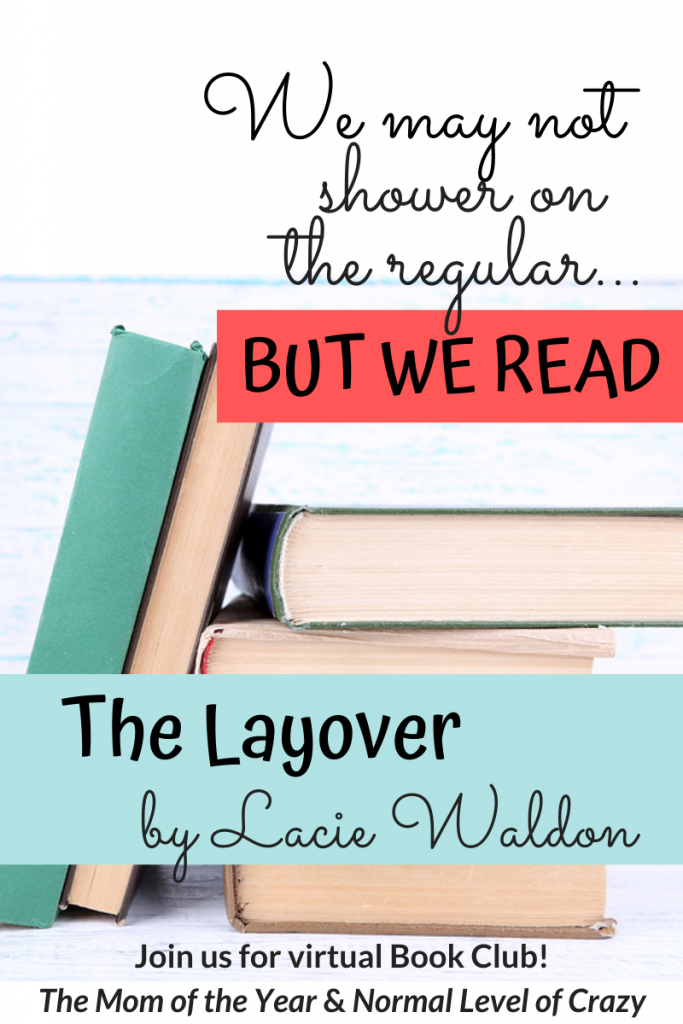 …………………………………………………………………………………
Meredith and I are super excited for our next pick by Addison Armstrong, The Light of Luna Park! This is Addison's debut novel so let's show her some love!!  Read on for a description of this sure-to-be fascinating story that will be out August 10th!
As always, we are giving away a copy for free! Leave a comment on this blog post by 8/13/21 by 7am ET, and as long as you are 18 or older and live in the continental United States, you are eligible to win!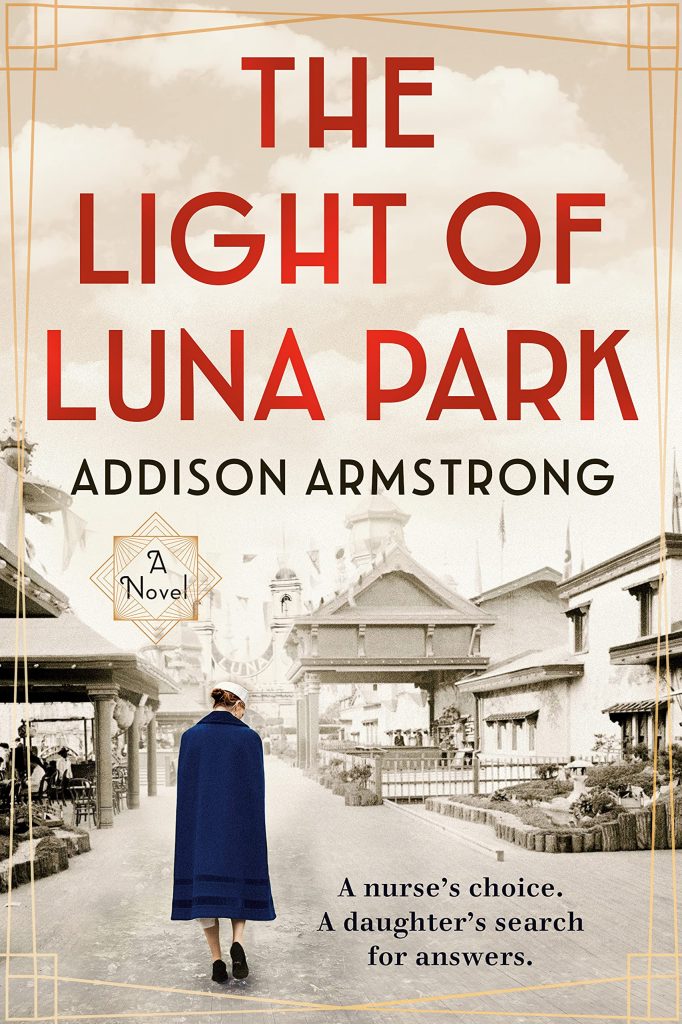 By Addison Armstrong
In the spirit of The Orphan Train and Before We Were Yours, a historical debut about a nurse who chooses to save a baby's life, and risks her own in the process, exploring the ties of motherhood and the little-known history of Coney Island and America's first incubators.
A nurse's choice. A daughter's search for answers.
New York City, 1926. Nurse Althea Anderson's heart is near breaking when she witnesses another premature baby die at Bellevue Hospital. So when she reads an article detailing the amazing survival rates of babies treated in incubators in an exhibit at Luna Park, Coney Island, it feels like the miracle she has been searching for. But the doctors at Bellevue dismiss Althea and this unconventional medicine, forcing her to make a choice between a baby's life and the doctors' wishes that will change everything.
Twenty-five years later, Stella Wright is falling apart. Her mother has just passed, she quit a job she loves, and her marriage is struggling. Then she discovers a letter that brings into question everything she knew about her mother, and everything she knows about herself.
The Light of Luna Park is a tale of courage and an ode to the sacrificial love of mothers.
Doesn't this sound fantastic!! And we are always so happy to shine a spotlight on new authors!
Thanks so much for joining our The Layover book club discussion! As always, we love hearing your thoughts and opinions! Keep them coming!!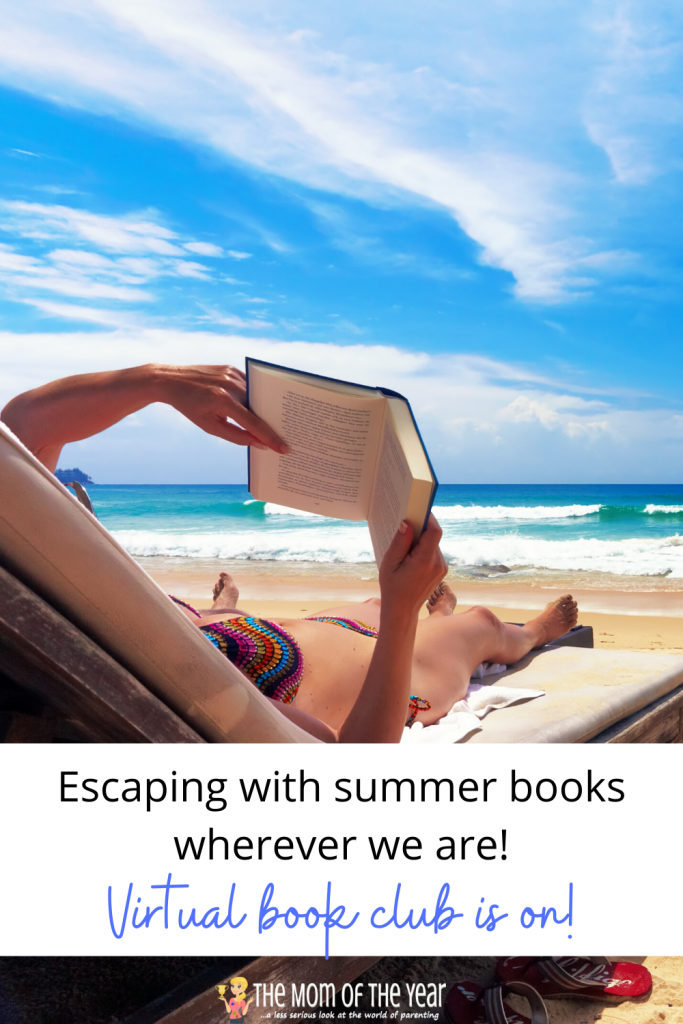 Hope you are all enjoying this last push of summer … preferably with your feet in the sand, your butt in a chair and your head in a book!
*And a HUGE thank you to Elora Weil from Penguin Random House who has so generously sent us books that have been absolutely perfect for our online book club!*
The following two tabs change content below.
Meredith blogs at The Mom of the Year, where she dedicatedly earns her title one epic parenting fail at a time, offering quick, relatable laughs for fellow parents and all their empathizers. She has been part of several best-selling anthologies, featured on prominent sites such as Huffington Post, In the Powder Room and BlogHer, and loves her role as the Executive VP/Operations Manager of The BlogU Conference. When she's not breaking up fights over Legos and juice boxes, she remains fully committed to sharing a less serious look at the world of parenting.