Meredith and I are very excited about the lineup of books we have for this spring and into summer for our little book club! We've been lucky enough to find some genuinely great gems and we can't wait to share them with you all. It's hard to believe it's March, but then I feel like I say that for every current month. Welcome to our Just My Type book club!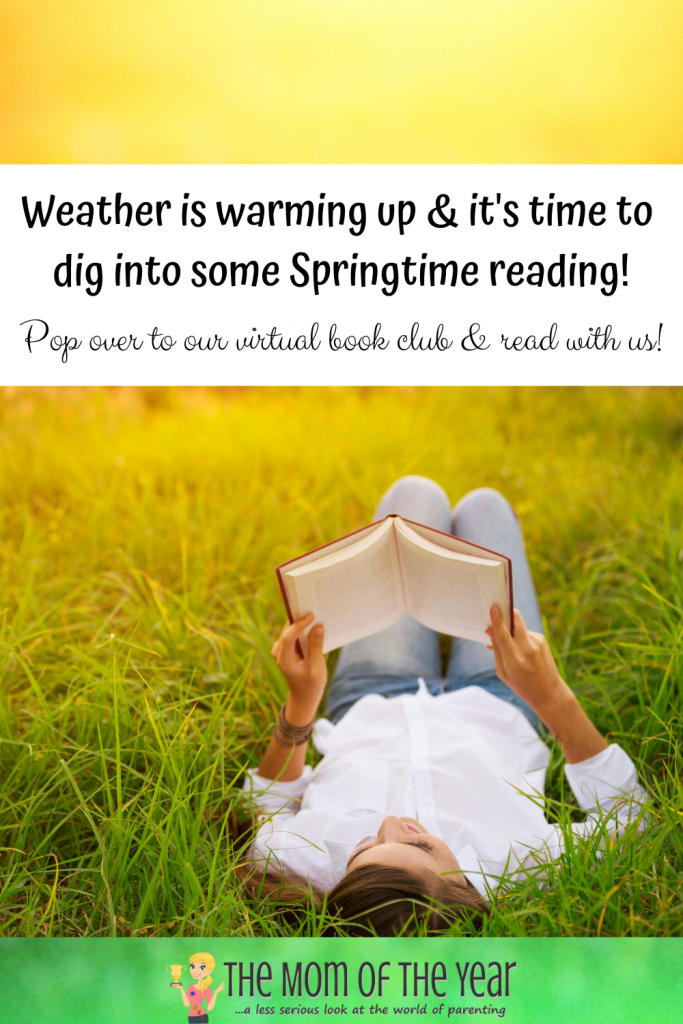 Writers out there know, writing book #2 (or the dreaded 'sophomore novel') is no easy feat!! Falon Ballard started off with Lease on Love, a sweet story we reviewed a while back about Sadie, an underappreciated employee, who ends up renting a room from a semi-mysterious man named Jack. An adorable slow-burn romance with a gaggle of fantastic friends, Meredith and I both enjoyed it! But what about Just My Type? Would it live up to the hype? (sorry I had to do it)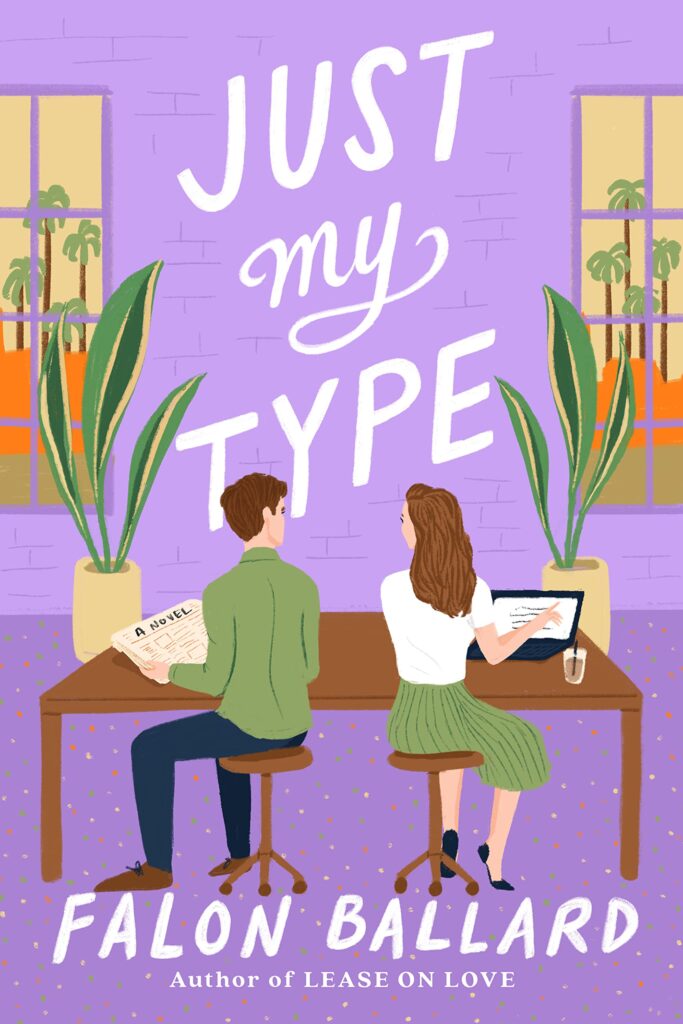 I'm here to say that Ballard knocked it out of the park again! I may have even liked this one a little more. While they both have aspects of the other, I think Lease on Love had really fantastic friendship arcs while Just My Type has a swoon-worthy romance!
We start out with Lana Parker, a journalist for a website called Always Take Fountain, being dumped by her long-term boyfriend. This is especially painful as she had assumed she'd be getting a proposal that night. On top of it, the next day, her ex-boyfriend from high school shows up at the same website she works for. He's a big-time journalist and he's moved to LA.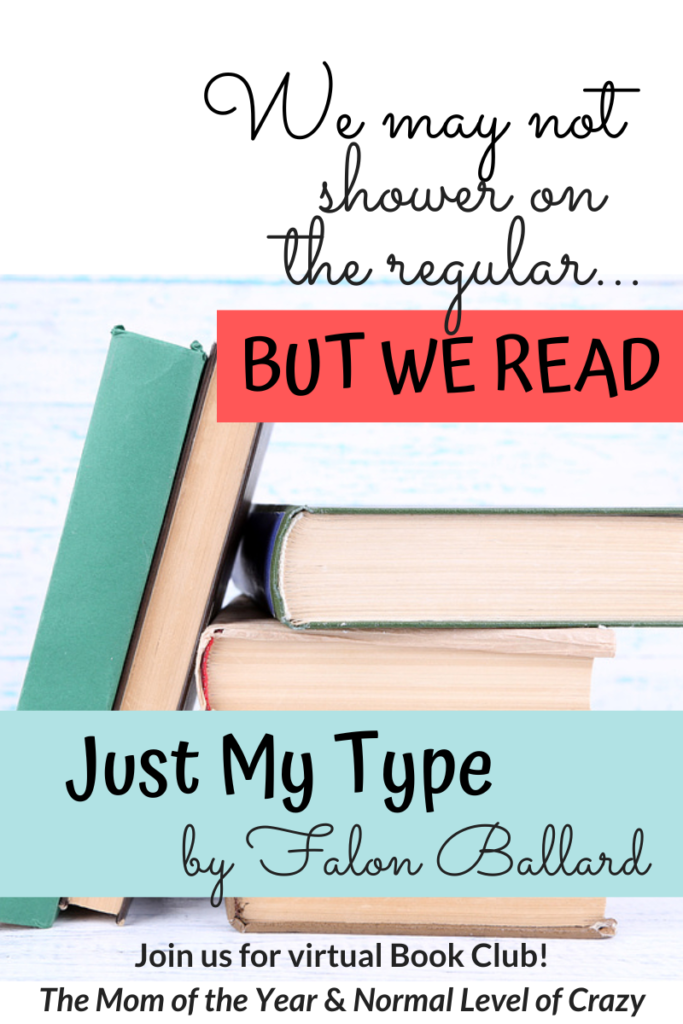 Just My Type Book Club Discussion Questions
What did you think about Lana's reaction to Seth's arrival?
Lana barely has time to register her ex's return when her boss, Natasha, tells them they will be writing dueling articles over the next several weeks, competing for a coveted spot in a new column. Lana, who has been desperate to move on from writing her dating advice column, jumps at the chance to win the competition and write something different.
How did you feel about Lana and Seth's lists for each other? Anything seem particularly perfect or not so great?
So, in a very similar How to Meet a Guy in 10 Days type fashion, Lana must try not to get back into a serious relationship and Seth needs to try to get into one. They develop lists for each other to complete and then write about their experiences each week.
How about Natasha? Do you think this was a fair assignment? Ethical?
One of the mutual list items is for Seth and Lana to each go to therapy. I really loved this addition and I liked how it eventually pulled in not only Lana's desire to be in a relationship but also her mother issues and how she interacted with Natasha, her boss.
It takes a little bit to find out why Seth and Lana broke up in the first place. Were you dating anyone right before college and had to make the decision as to whether or not to break up or stay together?
While what happened was sad and an unfortunate lack of communication, I think what really threw things for a loop for Lana was what happened at their high school reunion two years prior. In a case of 'we're still madly in love with one another but are terrible at communicating it', Lana feels rejected and Seth feels used and betrayed.
Lana has many friends who help her along the way, specifically May, Tessa, and Corey. Who was your favorite?
I really enjoyed May and liked that Lana confided in her and didn't deny her attraction to Seth. This allowed her to really look clearly at her choices and the decisions she had made along the way.
Lana had a lot of personal growth throughout the novel. What was your favorite thing to see?
While I enjoyed her finally having a real conversation with her mom, I loved when she went on vacation by herself. It's honestly something I've always wanted to do and it seemed like the perfect way to show how you can be in your own company and still be content and fulfilled.
Overall, I thought this book was adorable and I read it in almost one sitting. I found myself smiling and rooting for Seth and Lana to get it together and get their happily ever after!
…………………………………………………………………..
Meredith and I are beyond excited about our next pick from the author who brought us the beautiful and heartrending novel Dear Edward. Ann Napolitano's latest, Hello Beautiful, is sure to be another thoughtful, poignant read! Read on for a description of this heartfelt novel about family, friendship, and sisterhood!
As always, we are giving away a copy for free! Leave a comment on this blog post or on Instagram by 3/17/23 by 7 am ET, and as long as you are 18 or older and live in the continental United States, you are eligible to win!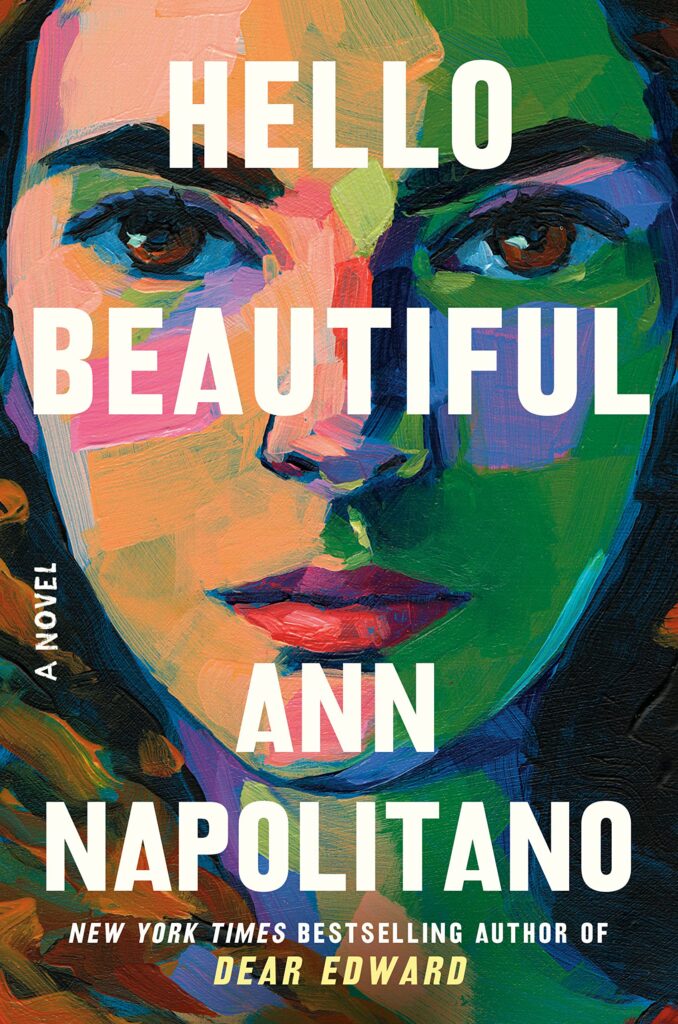 From the New York Times bestselling author of Dear Edward comes a poignant and engrossing family story that asks: Can love make a broken person whole?
"Hello Beautiful is exactly that: beautiful, perceptive, wistful. It's a story of family and friendship, of how the people we are bound to can also set us free. I loved it."—Miranda Cowley Heller, author of The Paper Palace
William Waters grew up in a house silenced by tragedy, where his parents could hardly bear to look at him, much less love him—so when he meets the spirited and ambitious Julia Padavano in his freshman year of college, it's as if the world has lit up around him. With Julia comes her family, as she and her three sisters are inseparable: Sylvie, the family's dreamer, is happiest with her nose in a book; Cecelia is a free-spirited artist; and Emeline patiently takes care of them all. With the Padavanos, William experiences a newfound contentment; every moment in their house is filled with loving chaos.
But then darkness from William's past surfaces, jeopardizing not only Julia's carefully orchestrated plans for their future, but the sisters' unshakeable devotion to one another. The result is a catastrophic family rift that changes their lives for generations. Will the loyalty that once rooted them be strong enough to draw them back together when it matters most?
An exquisite homage to Louisa May Alcott's timeless classic, Little Women, Hello Beautiful is a profoundly moving portrait of what is possible when we choose to love someone not in spite of who they are, but because of it.
………………………………………………………………….
Thanks so much for joining our Just My Type book club discussion! As always, we love hearing your thoughts and opinions! Keep them coming!!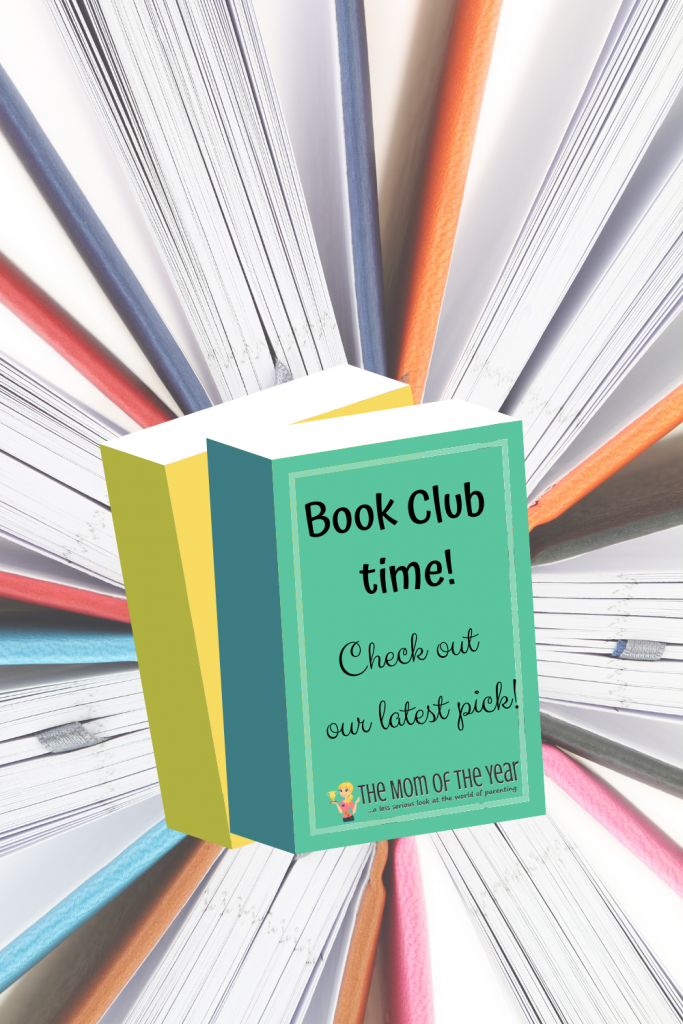 ***Thank you to G.P. Putnam's Sons for providing a copy of Just My Type for review. All opinions remain 100% our own.***
The following two tabs change content below.
Meredith blogs at The Mom of the Year, where she dedicatedly earns her title one epic parenting fail at a time, offering quick, relatable laughs for fellow parents and all their empathizers. She has been part of several best-selling anthologies, featured on prominent sites such as Huffington Post, In the Powder Room and BlogHer, and loves her role as the Executive VP/Operations Manager of The BlogU Conference. When she's not breaking up fights over Legos and juice boxes, she remains fully committed to sharing a less serious look at the world of parenting.