Thanks to Carrie for bringing our Meet Me Under the Mistletoe book club discussion. We got off to a bit late start to kicking off our 2023 year of books, but we're here now and ready to roll! Let's get our reading on, friends!
With 2022 wrapped up in a nice, tidy bow (and chucked out the window), I hope you are all starting 2023 out on the best of notes! This time of year seems to always be a bit of a drag, so please take care of yourselves and binge as much TV as I am!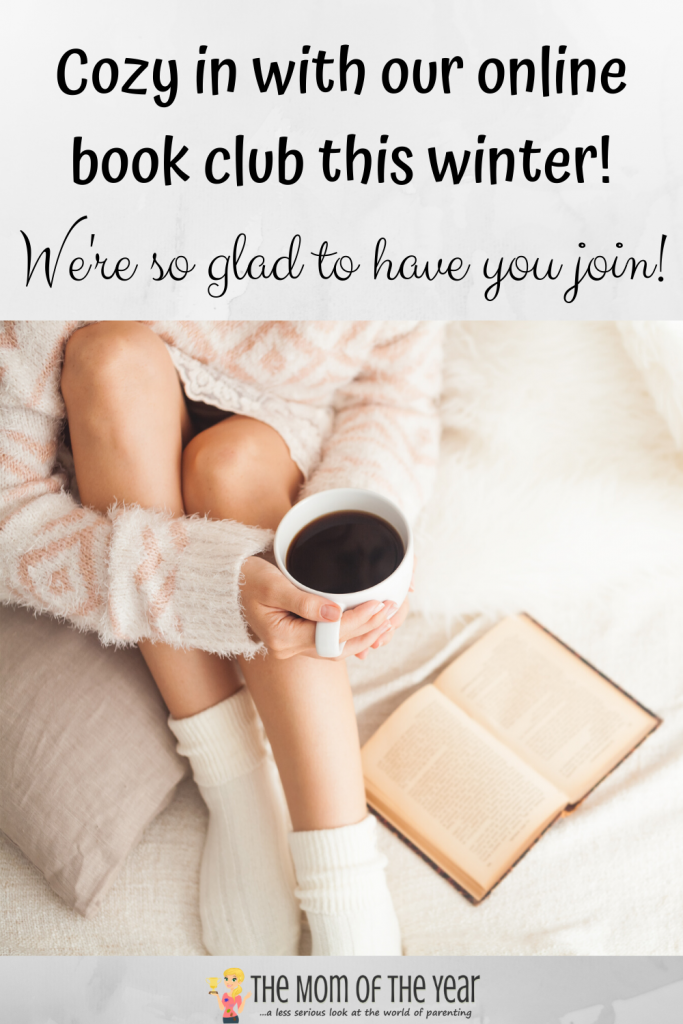 I wish I could say I've been devouring the 2 million unread books in my house, but I seem to be in a bit of a reading rut. Does this happen to you? I know I'll get back into the groove (cue Madonna), but for some reason, I always get a little stressed out when I hit these ruts. Will I just stop reading forever? Will all my library loans be returned unread? Will my family leave me if one more book shows up in the mail? Will my TBR pile keep piling up, eventually falling on me in the middle of the night causing my untimely death? I guess we'll find out!!
Back when the holiday season was in full swing (was that only 3 weeks ago?), I was able to sit down with our adorable Book Club pick, Meet Me Under the Mistletoe by Jenny Bayliss (we've read and loved her Christmas book last year and the year before!), and enjoy this cozy read … definitely best served with a steaming mug of hot chocolate and a soft, fluffy blanket!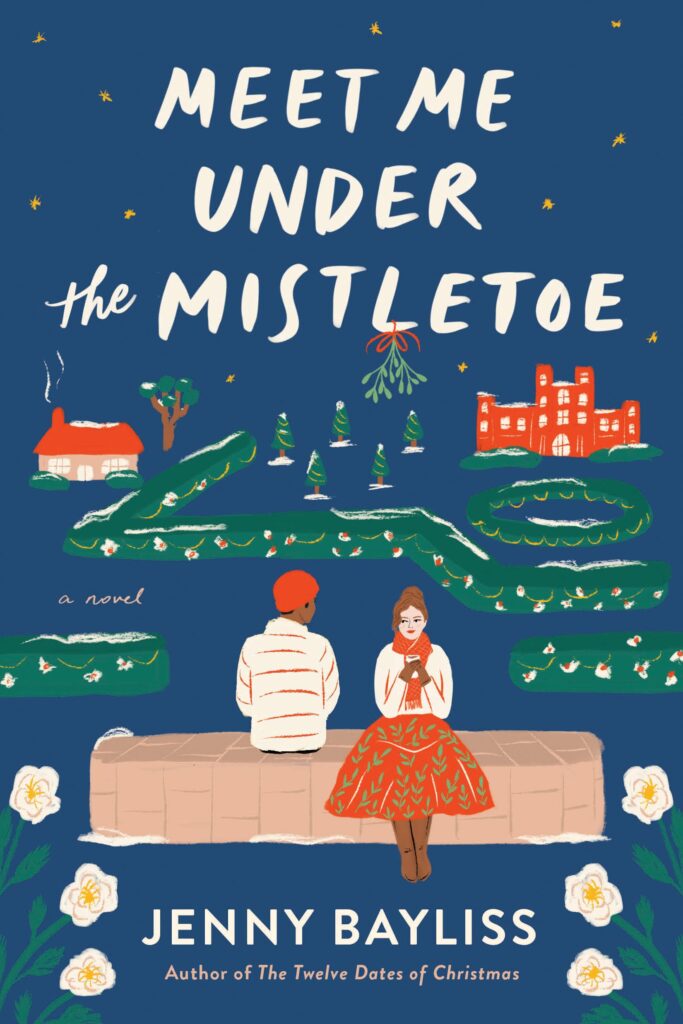 We meet Nory (or Elinor). a second-hand bookstore owner, who is invited to a week-long reunion of sorts with her old schoolmates, two of whom are getting married at the end of the week. In fact, the wedding is taking place at the old castle near the school they all attended. It all sounds like loads of fun, except for one small wrinkle – her ex-fling will be there with his wife. The wife she didn't know about when they had said fling. (takes a moment to breathe into an empty hot water bottle … iykyk). Throw in an old childhood crush, Isaac, and you've got the makings for an interesting week!
Meet Me Under the Mistletoe Book Club Discussion Questions
While Nory and Isaac's story was at the crux of the novel, there were several other storylines threaded throughout. Were there some you enjoyed more than others?
One of my favorites was Ameerah's subplot. Ameerah is Nory's closest friend. She always seems to have a flavor of the month, but, Dev, her date for the week, seems different. He's not just attractive, but kind, intelligent, and thoughtful. Ameerah scoffs pretty early on when Nory pushes her on looking a little closer at her feelings for him. It was fun to watch Ameerah's perspective shift.
How have the friendships changed since Tristan's death? What epiphanies, if any, did the friends have during the novel stemming from their grief over his death?
The group of friends is gathered to celebrate Charles and Jenna's wedding, but there is noticeably someone absent. Their friend Tristan died several years before and the group is still reconciling his death. I think this storyline packed the most punch as far as creating character development and change within all the friends.
Classism plays a large role in this story. How did you feel about Nory's friends' attitudes vs Isaac's issues? Where does Nory land?
Nory clearly straddles the two camps as she grew up in the privileged school but was there on a scholarship. Her mindset changed throughout the book, seeing things from Isaac's eyes while also watching her friends come to terms with some of their elitist behavior.
A few things stood in Isaac and Nory's way on their way to romance … her friends, their lives (city vs country), her family, and trust, to name a few. Which resonated most with you?
I honestly enjoyed Nory's brother Thomas, who's friends with Isaac. His interference created some of the more funny scenes in the book. A lot of my favorite scenes were them sparring with each other!
A famous artist and her artwork was another storyline sewn into the story. What were your thoughts on how Nory handled the very secretive information Isaac gave her about the famous artist and her questionable actions?
I thought this was a very clever plot point to help enhance the classism theme within the novel! In fact, it made me wonder how often things like this happened!
Thanks for joining us for this Meet Me Under the Mistletoe book club discussion. This was a deeper read than a traditional Hallmark movie-type book with some pretty heavy storylines woven in. I still really liked it and thought the secondary characters were fun!
…………………………………………………………………..
Meredith and I are super excited about our next pick by Sonali Dev (with an introduction by Mindy Kaling–it's the first book from her new book studio!) called The Vibrant Years! Read on for a description of this heartfelt novel about three generations of women on a journey of self-discovery! As always, we are giving away a copy for free! Leave a comment on this blog post or the Instagram post by 1/23/23 by 5:30 am ET, and as long as you are 18 or older and live in the continental United States, you are eligible to win!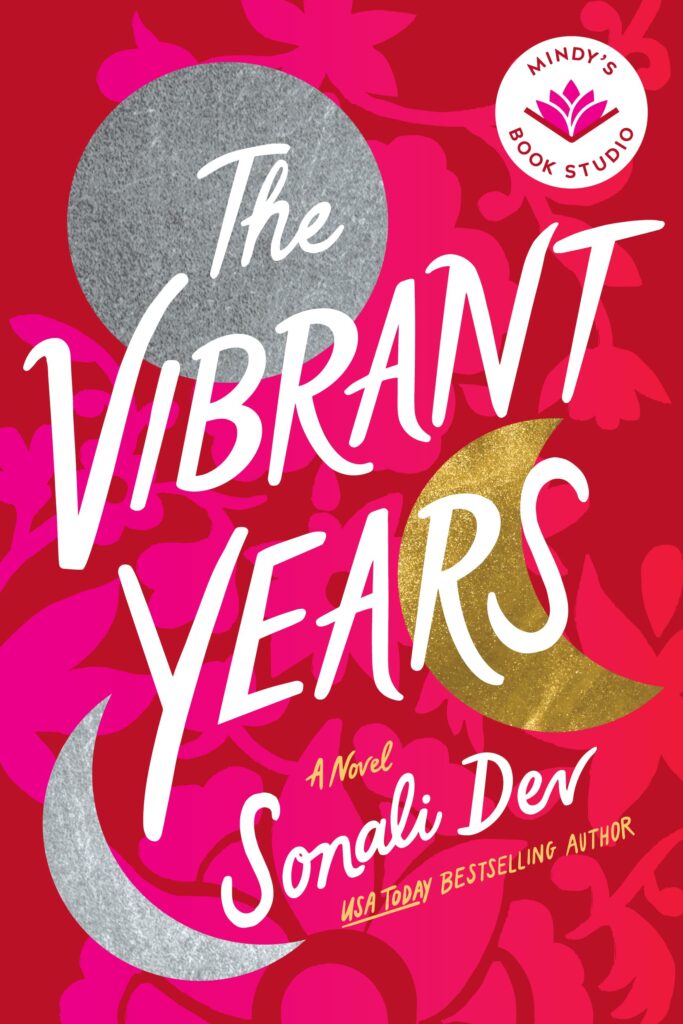 Living on their own terms means being there for one another.
When sixty-five-year-old Bindu Desai inherits a million dollars, she's astounded—and horrified. The windfall threatens to expose a shameful mistake from her youth. Desperate to keep the secret, Bindu quickly spends it on something unexpected: a condo in a posh retirement community in Florida.
The impulsive decision blindsides Bindu's daughter-in-law, Aly. At forty-seven, Aly still shares a home with Bindu even after her divorce from Bindu's son. But maybe this change is just the push Aly needs to fight for the segment she's been promised for years at the news station where she works.
As Bindu and Aly navigate their new dynamic, Aly's daughter, Cullie, is faced with losing the business that made her a tech-world star. The only way to save it is to deliver a new idea to her investors—and of course, they want the half-baked dating app she pitched them in a panic. Problem is, Cullie has never been on a real date. Naturally, enlisting her single mother and grandmother to help her with the research is the answer.
From USA Today bestselling author Sonali Dev comes a heartfelt novel about three generations of hilarious, unconventional, ambitious women navigating bad dates, a spiteful HOA board, reemerging exes, and secrets that refuse to remain hidden. Join the Desai women on a shared journey of self-discovery as they dare to live their most vibrant lives.
………………………………………………………………….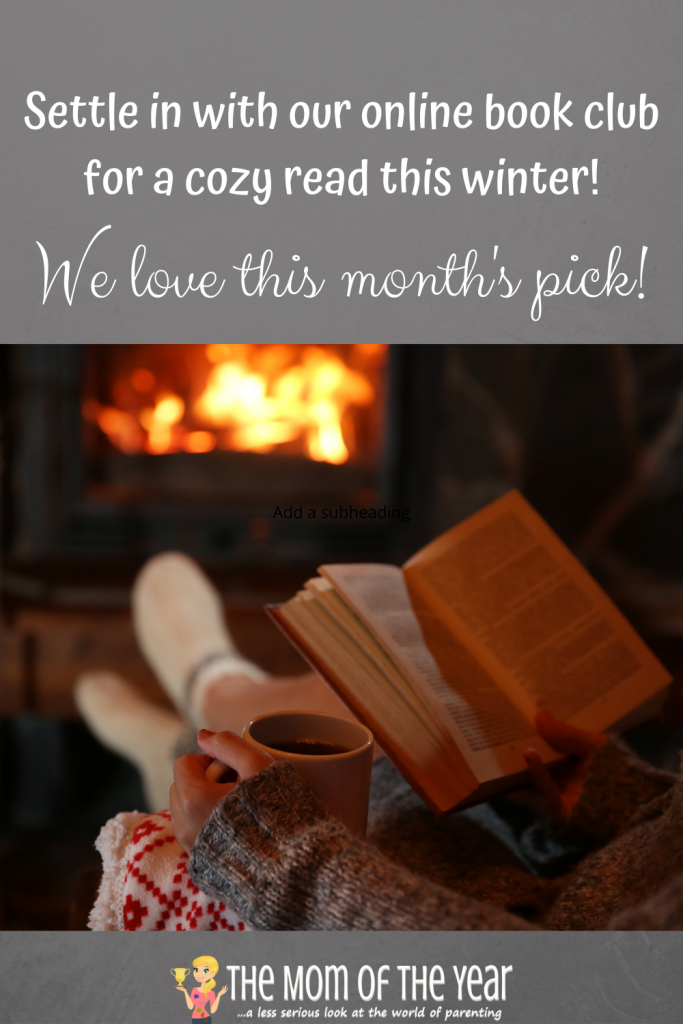 Thanks so much for joining our book club discussion! As always, we love hearing your thoughts and opinions! Keep them coming!!
***Thank you to G.P. Putnam's Sons for providing a copy of Meet Me Under the Mistletoe for review. All opinions remain 100% our own.***
The following two tabs change content below.
Meredith blogs at The Mom of the Year, where she dedicatedly earns her title one epic parenting fail at a time, offering quick, relatable laughs for fellow parents and all their empathizers. She has been part of several best-selling anthologies, featured on prominent sites such as Huffington Post, In the Powder Room and BlogHer, and loves her role as the Executive VP/Operations Manager of The BlogU Conference. When she's not breaking up fights over Legos and juice boxes, she remains fully committed to sharing a less serious look at the world of parenting.