Walking towards a greener future is something we all want to do. However, being more sustainable can feel overwhelming. There are endless swaps to make, things to do, lifestyle switches to make and habits to break. Where does one even begin? Starting small and simple is the best way to go about it. You could choose to start by breaking small habits or ramp up the simple sustainability of your home by tackling one room at a time. A lot of our unsustainable practices stem from our kitchens, and there are quite a few very small and simple changes we can make to greenify our homes. Here are a few simple sustainability tips for your kitchen.
Compost
Composting is something that seems untouchable. It sounds complicated and like a whole lot of effort, but when you simplify it, it's an easy and effective way to be way more sustainable in your kitchen. Instead of trying to do it on your own, grab a specifically designed kitchen compost bin that will minimize smells, and look online for a comprehensive list of what you can compost. 
Recycle
If you aren't already recycling, you should be. This is one of the simplest ways to contribute to a cleaner and greener society, and there are plenty of organizations that make it easy for you. All you really need to do at home is separate your trash and be sure to hand the right stuff to the right people, and there you have it. A huge difference is made to the amount of waste that ends up in landfills each year. You can declutter and recycle items from other rooms of your home too which has loads of benefits for your environment and your house. 
Eco-Friendly Cleaners
Even something as simple as switching out your all-purpose cleaner could make a bigger impact than you realize. Commercial cleaning products use a whole load of chemicals and plastics that are harmful to you and the environment. Find a brand of cleaning products that uses safe, sustainable materials and even reduces their plastic use in their packaging. Better yet, look up some recipes online for homemade cleaning products – you'll find they're easy and affordable!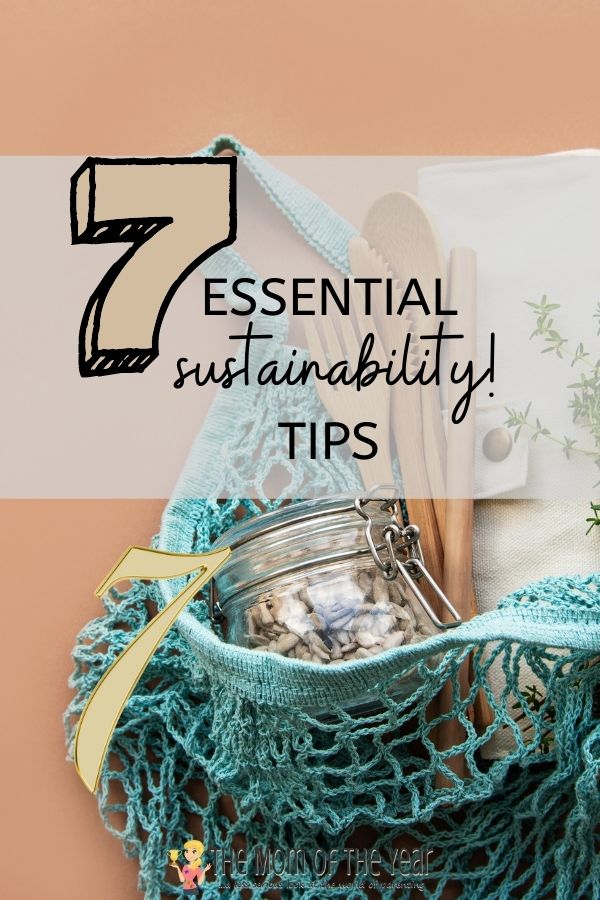 Shop Seasonally
Changing the way we shop can improve our sustainability too. Shopping for produce that's currently in season is not only more affordable, but supports local farmers and is better for your local economy. Locally produced fruit and vegetables take less transportation to get to you, reducing the amount of transport-related carbon emissions required to get your veggies on your plate. 
Shop Waste-Free
This might take a little research, but you'll be surprised by how many zero-waste stores you might find in your city. Zero-waste stores allow you to buy dry goods like oats, rice, beans, etc, without the plastic packaging they usually come in. Use reusable jars or containers and brown paper bags to buy as much of your produce and dry goods as possible, to reduce your contribution to the plastic problem. As an added benefit, your kitchen pantry will look super aesthetic filled with labelled, matching jars of goods instead of random multicolour and mixed bags and boxes of rice and pasta. 
Create a Meal Plan
Food waste is a major problem across the globe. We're producing o=more than enough food to feed everyone who's struggling, yet a large percentage of that food goes to waste instead of feeding the hungry. Of course, donating or contributing to a feeding scheme is a great move to make in 2022. However, another simple action you can take is reducing your own food waste by planning out your meals. Going to the grocery store with a set plan of what you'll be cooking over the next few days will help you to buy only what you need and reduce the risk of that random bag of spinach going soggy in your fridge before you could even get to it. 
Buy Reusable Items
We've all heard the 'save the turtles' bit, but keep in mind that the initiative holds weight. Plastic shopping bags, straws, coffee cups etc. all end up in our oceans and landfills, generating more and more waste that we simply can't get rid of.  Invest in a few reusable items: cloth bags, metal or glass straws, an insulated coffee flask, reusable cotton rounds to remove makeup, and a water bottle that you can refill at home or at the gym. These small changes will make a huge difference to the amount of plastic you waste and you'll be able to reduce your carbon footprint. 
The following two tabs change content below.
Meredith blogs at The Mom of the Year, where she dedicatedly earns her title one epic parenting fail at a time, offering quick, relatable laughs for fellow parents and all their empathizers. She has been part of several best-selling anthologies, featured on prominent sites such as Huffington Post, In the Powder Room and BlogHer, and loves her role as the Executive VP/Operations Manager of The BlogU Conference. When she's not breaking up fights over Legos and juice boxes, she remains fully committed to sharing a less serious look at the world of parenting.