December is here, friends, and all the Christmas frenzy with it. It's such a bright, fun season, but we know it's not its dose of stress. And you know what Carrie and I are going to recommend as the perfect way to beat holiday stress–cozy up with a good read! I love falling into sweet Christmas novels this time of year. I think I might have about 20 of them on hold at the library! But before we switch gears to holiday reading (pssst…there is a copy of brand-new yuletide release up for grabs below!), it's time to touch down on the much-buzzed-about latest from TJ Klune. Thanks for joining us for this Under The Whispering Door Book Club Discussion!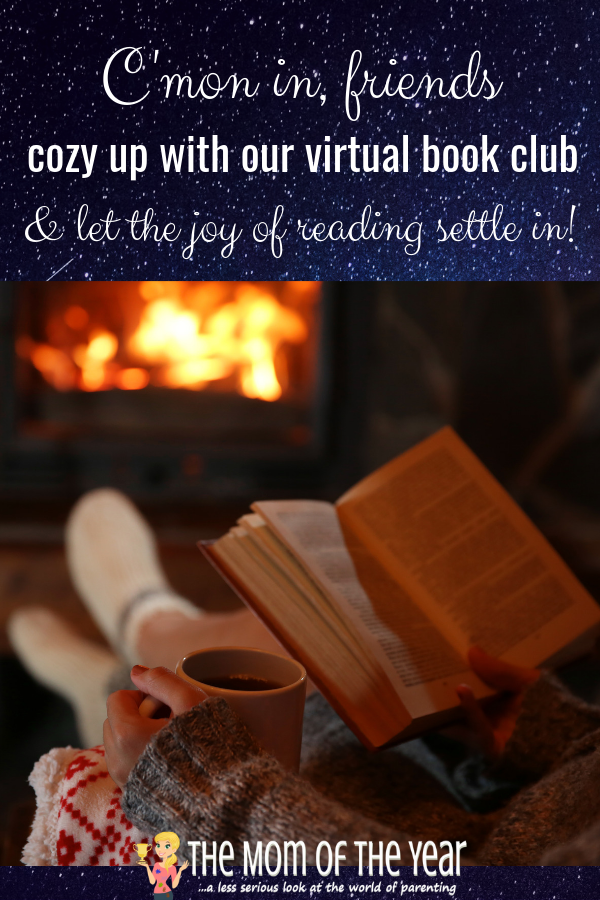 Confession: I only read TJ Klune's previous uber-popular book, The House in the Cerulean Sea just before digging into Under the Whispering Door. It was a very sad tale of two missed library hold pick-ups due to timing of summer vacations, and I only got my hands on it finally a few weeks ago. I loved it. The House on the Cerulean Sea lived up to all the hype. A charming read that left me feeling warm and fuzzy.
I had similarly high hopes for Under the Whispering Door. While it didn't delight quite on the same level as House on the Cerulean Sea, it was a wonderful book. I think the reason I was slightly less enchanted was the overarching theme of death and the afterlife, which always feels sad to me (though the story makes a firm argument against such sadness). Despite this grimness, there were many moments of love and light, and Klune is a master at truly unique, creative storytelling. His fantasy writing hits notes of sweetness and romance that sets it apart from many books in the genre, and his tales are completely original in both plot and character. I happily await whatever he next writes!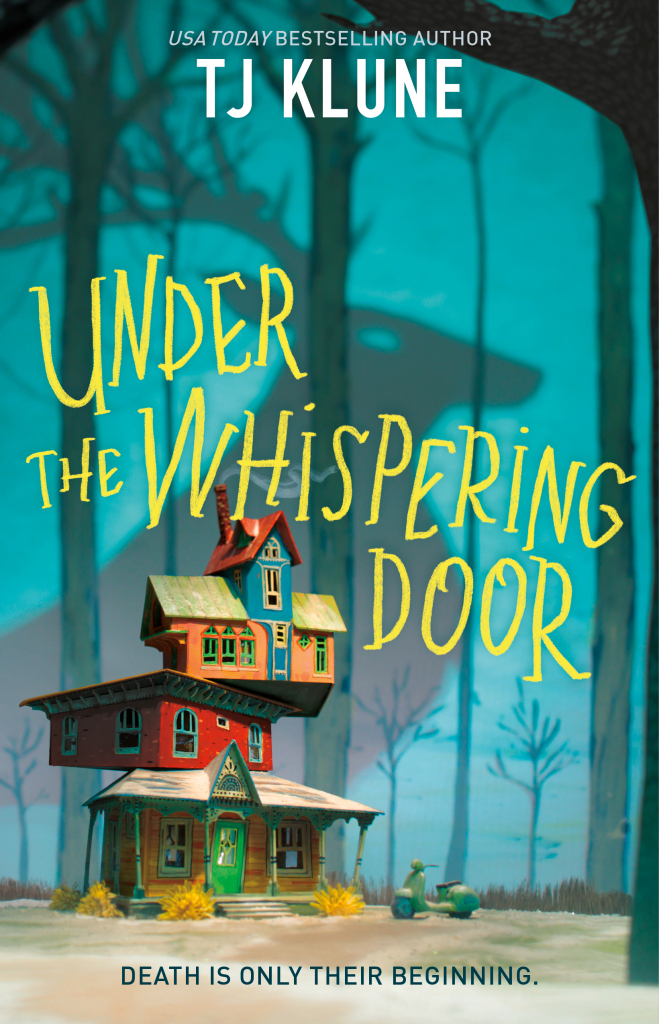 Under the Whispering Door Book Club Discussion Questions
There are so many fantastic characters in the book. Which one do you most relate to? Why? This is tough! I feel like I can see a piece of me in all of them. I would love to be most like Hugo–smart, gracious and patient–but I think maybe Apollo is my more my personality–kind of always around and eager for affection 😉
Discuss the role of Hugo and Mei's past into leading them to their current positions. Both Hugo and Mei had difficult experiences that left them lonely in young adulthood (or earlier). I think this led them to be not only more independent in their choices, but more accepting of unique life circumstances (like working in a tea shop while helping people find their way to the next stage of death) as well. Their challenges also left them receptive to the love and friendship that came their way.
What role does Apollo serve in the novel? I think Apollo is pretty great and love that Klune wrote a dog into the story. Apollo provided warmth and connection between the characters. People have defenses that can be barriers to communication, whereas dogs are only too happy to immediately jump up in greeting when first meeting a person.
Wallace's transformation as the story progressed was significant. In what ways did he change? What lead him to change? Like Ebenezer Scrooge, he went from living only for his job to appreciating the love and joy in the world. Unlike Ebenenzer, Wallace was already dead, but managed to find such beauty in death. I think it was not only the realization that his life was over but the introduction of love of Hugo and his other new friends that facilitated this change.
Why/how was Wallace able to communicate with Cameron when no one else had? How did the truth of Cameron differ from the perception? I was somewhat confused by what exactly happened with Cameron, but I read it as Wallace went inside Cameron's world and saw that he was still a real person with memories and desires. By looking at Cameron only from the outside, Cameron looked like a non-human shell of a being who was completely consumed by darkness. It took Wallace seeing him from the inside to learn the truth.
In what ways was the tea shop itself important in the novel? Do you think another business would have served the same purposes? I loved the tea shop setting. Tea itself is such a source of connection and peace, it makes sense that Klun chose it. While it was a front for Hugo and Mei's job for the Manager, it also served as a way for them to build relationship with both the living community and the dead who came their way.
Describe how you see the future for Charon's Crossing Tea and Treats and for the individuals who lived there. I think that Hugo has truly found his home, now that he has Wallace there with him. I could see Mei leaving at some point, depending on who and what crosses her path, but for the time that they all are together, I think Charon's Crossing will be a place full of so much love and light.
Why did the Manager make the choice he did at the end? Why did he make an exception now and never before? The Manager was also confusing to me. He was both unforgiving and empathetic (as proven at the end) at the same time. I think he himself had some confusion about his role and his purpose. Perhaps if Wallace was the first person one of the Manager's charges had ever fallen in love with, this is what motivated him to finally make an exception?
Speaking of the Manager, how far do you see his power extending (i.e. what/who limits him and what are those limits?) I don't think we are supposed to know the facts of his power. I think that is a large part of the point of whatever is beyond the whispering door. We are only meant to understand that is a place of peace and joy who go through, but we don't know how it works or who/what makes it work. The Manager is only one cog in the larger mystery.
If you read other books by TJ Klune, how do they compare to Under the Whispering Door? How do these novels compare to other fantasy titles you have read? I commented on this above, but I would love to know your thoughts, especially regarding other Klune novels, as I have only read The House in the Ceruelean Sea!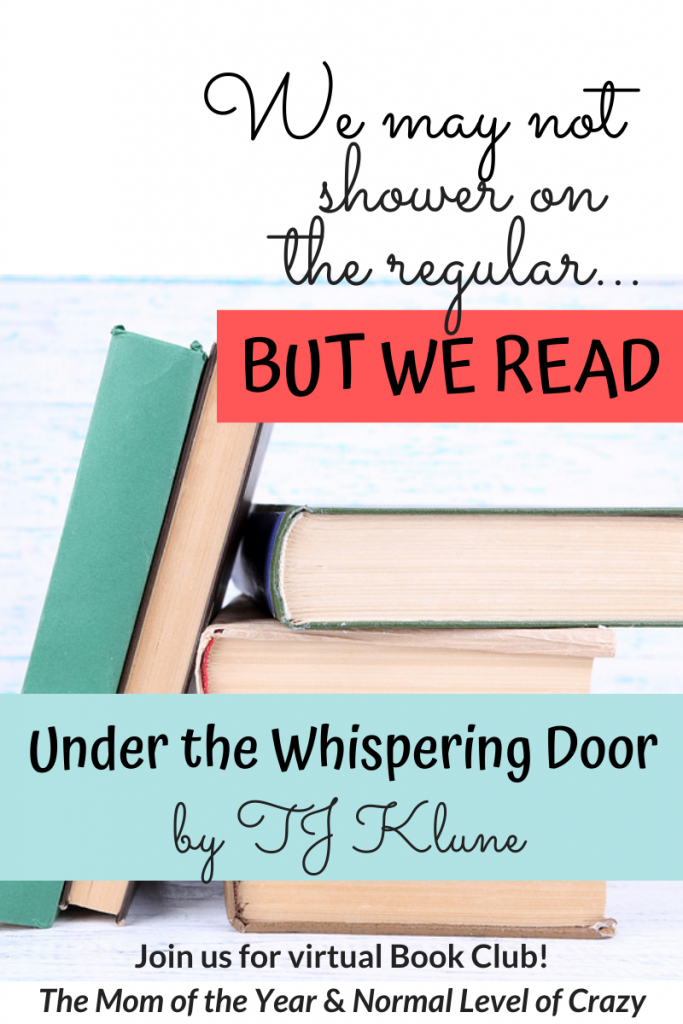 Now that we've chatted our Under the Whispering Door book club discussion, it's time to introduce our next pick–a fun Christmas romance! As always, a free copy is up for grabs for one of YOU. Enter via the Instagram post or by leaving a comment on this blog post before 12/10/21 at 7am EST. As long as you are 18 or older and live in the Continental United States, you are eligible to win!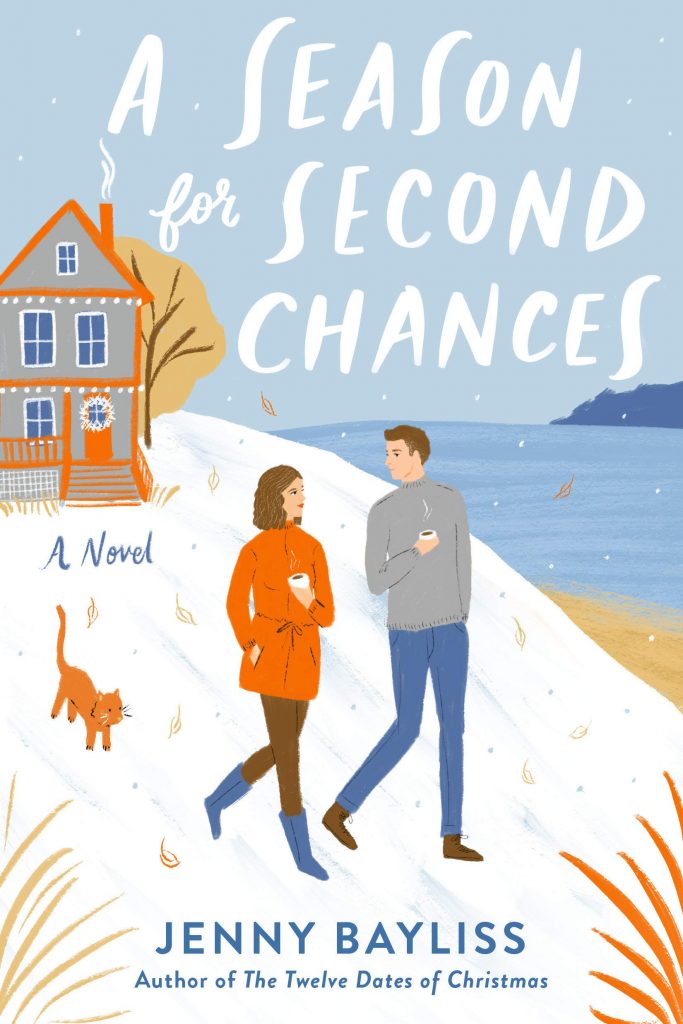 A charmingly quirky seaside town offers a recently separated restauranteur a fresh start and possibly a new lease on love in A Season for Second Chances, by the author of The Twelve Dates of Christmas.

Annie Sharpe's spark for life has fizzled out. Her kids are grown up, her restaurant is doing just fine on its own, and her twenty-six-year marriage has come to an unceremonious end. Untethered for the first time in her adult life, she finds a winter guardian position in a historic seaside home and decides to leave her city life behind for a brand-new beginning.

When she arrives in Willow Bay, Annie is enamored by the charming house, the invigorating sea breeze, and the town's rich seasonal traditions. Not to mention, her neighbors receive her with open arms—that is, all except the surly nephew of the homeowner, whose grand plans for the property are at odds with her residency. As Christmas approaches, tensions and tides rise in Willow Bay, and Annie's future seems less and less certain. But with a little can-do spirit and holiday magic, the most difficult time of her life will become…a season for second chances.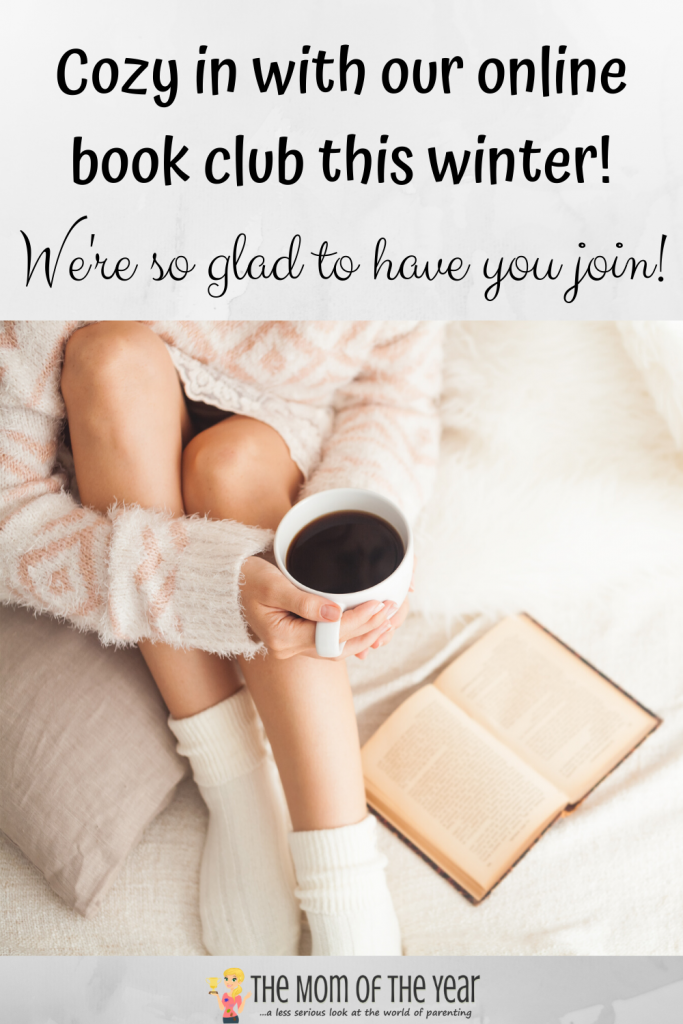 Thank you for joining our Under The Whispering Door book club discussion! We LOVE chatting books with you and wish you the merriest of Christmas seasons–along with a TON of good reading!
The following two tabs change content below.
Meredith blogs at The Mom of the Year, where she dedicatedly earns her title one epic parenting fail at a time, offering quick, relatable laughs for fellow parents and all their empathizers. She has been part of several best-selling anthologies, featured on prominent sites such as Huffington Post, In the Powder Room and BlogHer, and loves her role as the Executive VP/Operations Manager of The BlogU Conference. When she's not breaking up fights over Legos and juice boxes, she remains fully committed to sharing a less serious look at the world of parenting.