Thank you to Noom for providing me with a membership so I could share my answer to "Does Noom actually work?" with all of you. All opinions are 100% my own.
Anyone else completely intrigued by Noom after seeing all of the ads flying around as we roll into 2021? You're probably asking what Noom is, how does it work, is it the right program for me, and does Noom actually work?? This was me, last year, and after months of putting it off, I finally jumped in, and I'm here to share my experience, as a busy mom in her 40s, with all of you.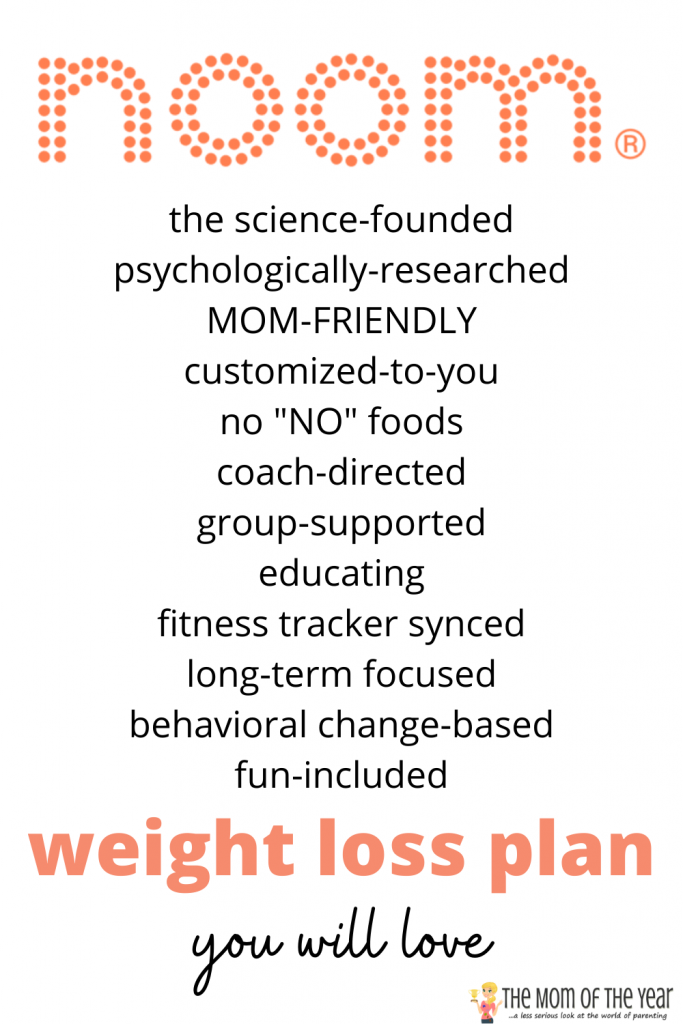 First and foremost, let's clear out the question everyone wants to know: how much weight have I lost? I started Noom almost two months ago, and am down six pounds from my heaviest weight. There was a bit where I was down over nine pounds, but the holidays took their toll. While of course, I wish it was more, I'm giving myself the grace to see this loss as a win and continue to work towards more progress in the months to come.
Secondly, before we get down to brass tacks, let me provide one simple answer to "Does Noom actually work?": if you follow the plan, yes, it absolutely works. The past two months have been rich with holidays, as well as some tricky emotional stress with COVID and family situations, and there were many days I veered off track, sometimes very far off track. To be honest, the last week of 2020, I even stopped logging my meals or weighing in at all–eek! But…with the careful, consistent checking-in inherent to Noom, I can definitely see results coinciding with the times I stayed the course. In the new year, I hope to be hugging this course far more tightly and am eager for a steady, hopefully, sharper, drop.
How does Noom actually work?
What is Noom?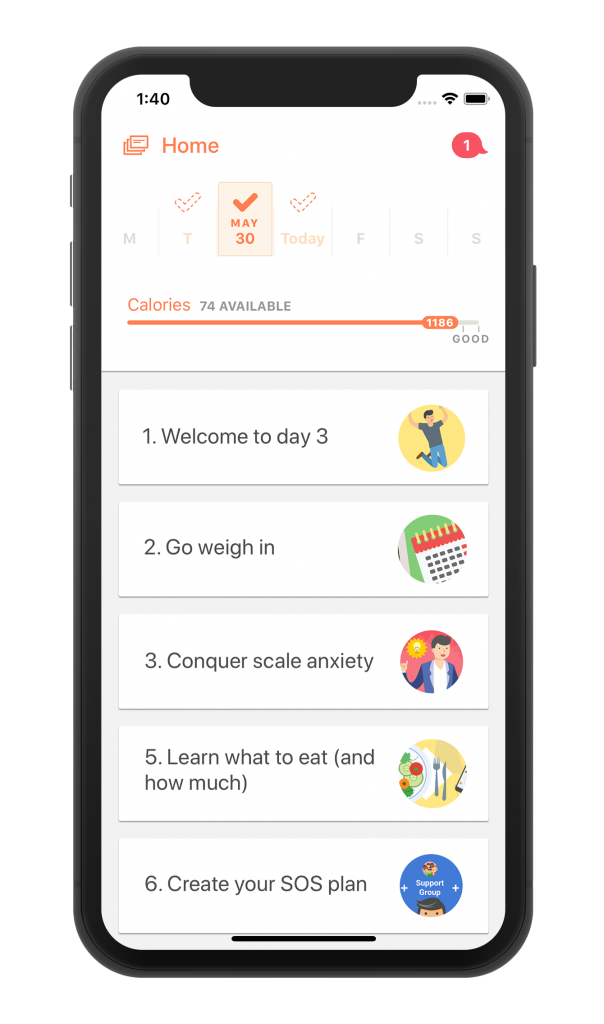 Noom is an easy-to-use (truly!) mobile app that provides intelligent nutrition and exercise coaching. It uses science and psychology-based research to offer motivation, inspiration, and solid strategies for long-term health. Recognizing that everyone's lifestyle and needs are unique, they eschew a one-size-fits-all solution in favor of creating a customized experience for each user. Real, long-term behavior change is the ultimate goal in helping you lose weight, exercise, feel happy, and stay motivated–while having fun!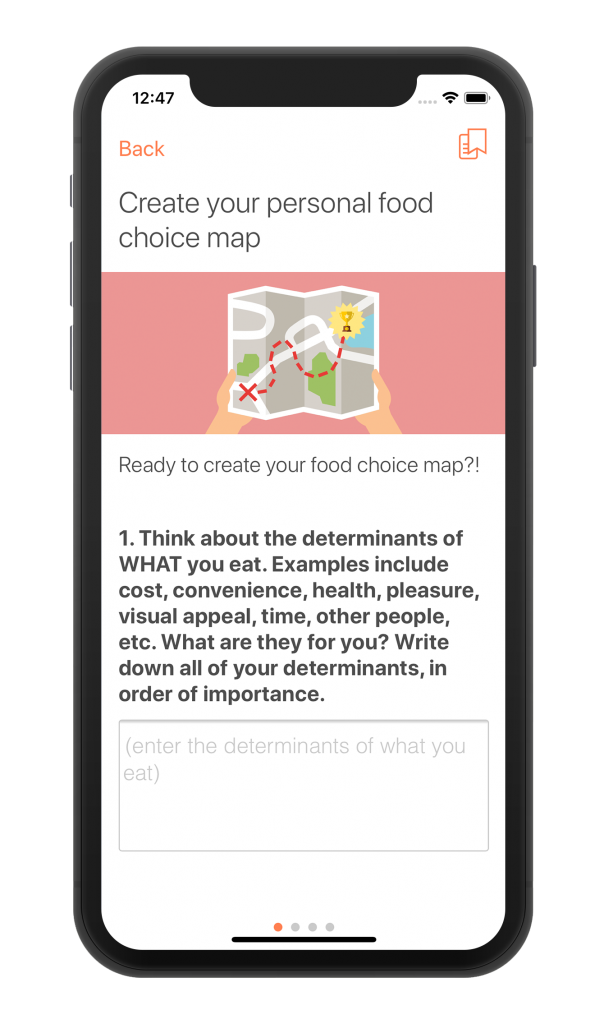 Now down to those brass tacks…
Every day you check in on the app to read through a series of super-brief lessons (takes a total of 10 minutes or less), record your weight, and log your meals. If you exercise, you can record this as well, and this ups your daily calorie budget accordingly. It also syncs with whatever Fitness tracker you use (I'm a Fitbit girl), to keep track of your daily steps. I like to work my way through the day's lessons while eating (a healthy-Noom-approved!) breakfast–makes me feel like I've already won the day a bit!
You are assigned to a coach and a group of fellow Noom users. You can utilize them as much or as little as you'd like. Most days, there is a prompt/specific question you are invited to share with your group, but this is not required. Interacting with group members allows you to offer support and encouragement to each other as you go, which can be so powerful! Knowing others are in this with me means so much.
The coach often posts inspirations or questions for you to address, and will sometimes reach out directly to you as well. At any time, you can reach out to your coach and/or group for answers or support. In short, you aren't alone in your journey.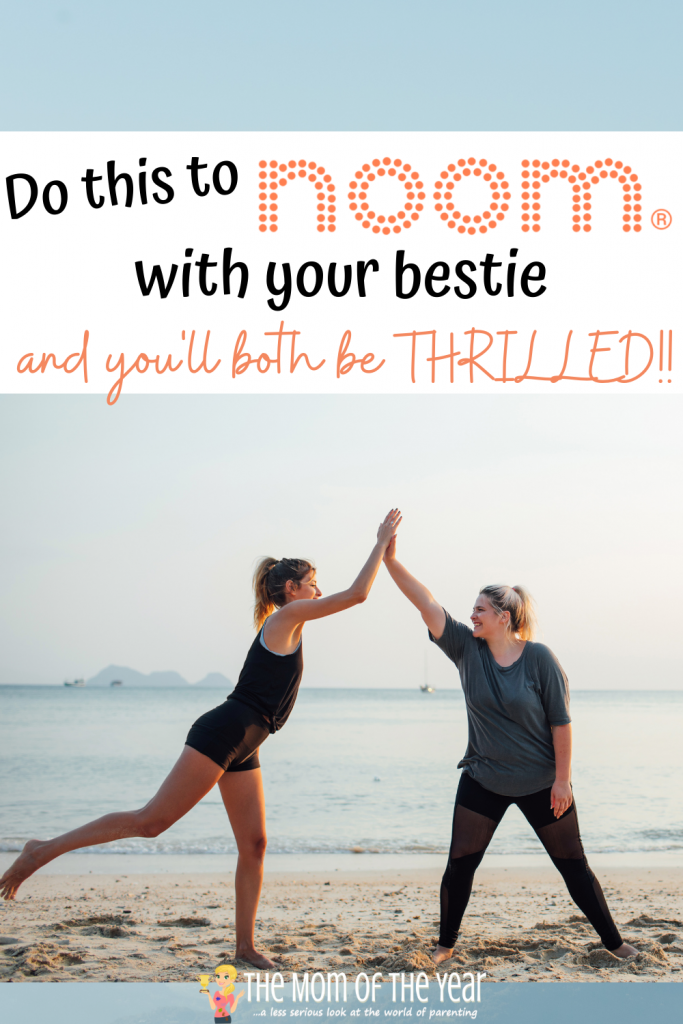 What can you eat on Noom?
Short answer: anything. However…you are given 1200 calories/day (as mentioned, you can up this budget with exercise), so it makes more sense to eat healthy foods with low calorie-density that will do a better job of filling you up and staving off hunger. Noom spends a lot of time teaching you about calorie-density (the number of calories in a given volume of food). Ideally, you want foods that are less calorie dense (grapes, tomatoes, etc.) vs. foods that are high in calorie density (candy, bagels, etc.) because this will allow you to eat more volume while staying within your calorie budget.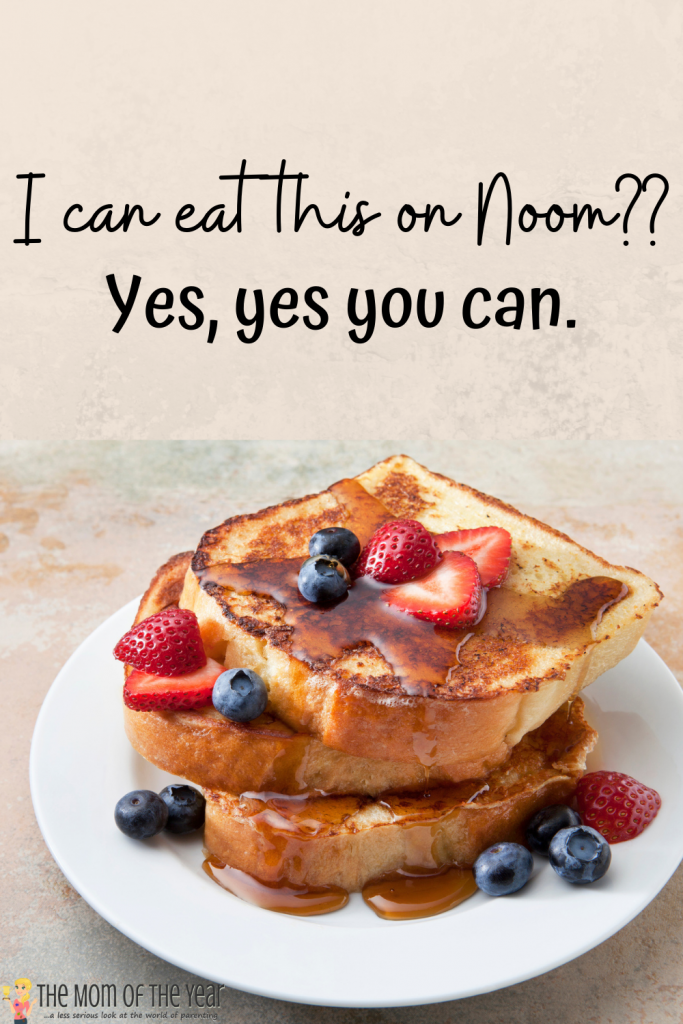 Noom groups foods by either red, yellow, or green. Red meaning "slow down!", yellow "enjoy in moderation", and green meaning "go!". Focusing on green foods typically means you can eat more with the same net calories.
This brings us back to my original answer: on Noom you can eat anything. In fact, you are encouraged to treat yourself as part of a healthy balance (that psychology research coming into play!), but some food choices will carry you far longer towards your goals and make meeting your calorie goal easier.
What else does Noom have to offer?
Okay, so there are daily lessons and check-ins, a coach and a group, but what else does Noom offer? Exercise plans and recipes! In addition to helping personalize your goals, they offer personalized exercise plans and suggestions based on your input. You'll also find loads of healthy recipes on the app, and the app allows you to mark and save your favorites. It's truly a one-stop healthy goal pursuit!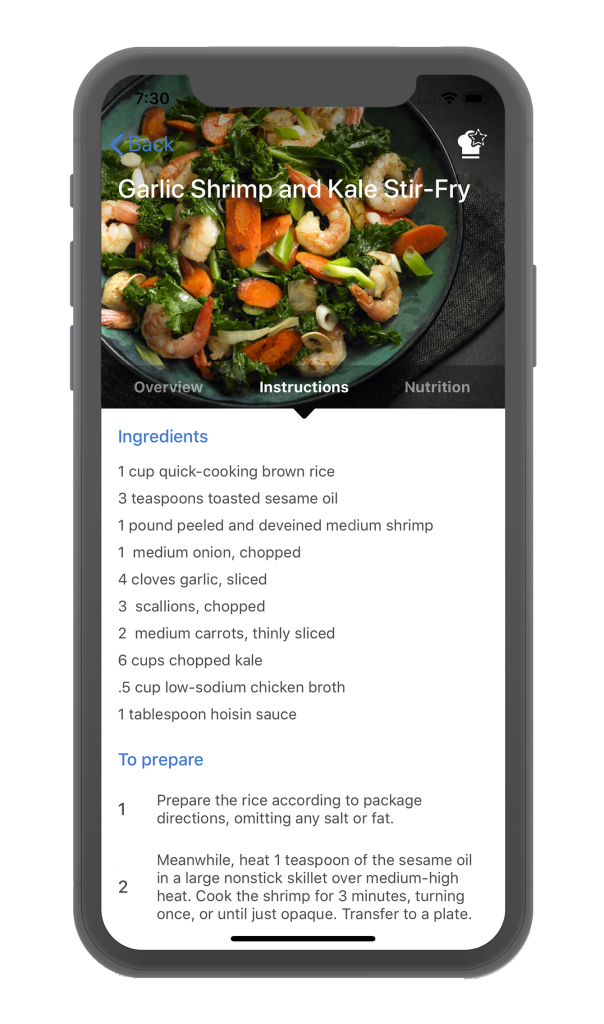 My personal, busy mom answer to "Does Noom actually work…for me?"
What works for me:
I do very well with accountability, and knowing my coach can see everything I log is a strong motivator to not eat things I shouldn't be eating–so I don't have to log them!
I have counted calories for many years, so I love calories are what Noom ultimately tracks.
The daily lessons are so smart. I genuinely appreciate that Noom is so wholly based on scientific and psychological research. And it works…while I can't claim to remember every bit of every lesson by far, the reinforcement of key points and check-in quizzes help the important bits to stick. This is the "real behavioral change" for which Noom shoots. Through this learning of healthy truths, I have started looking at my weight-loss journey through a different, balanced lens, and this is what will lead to long-term life change.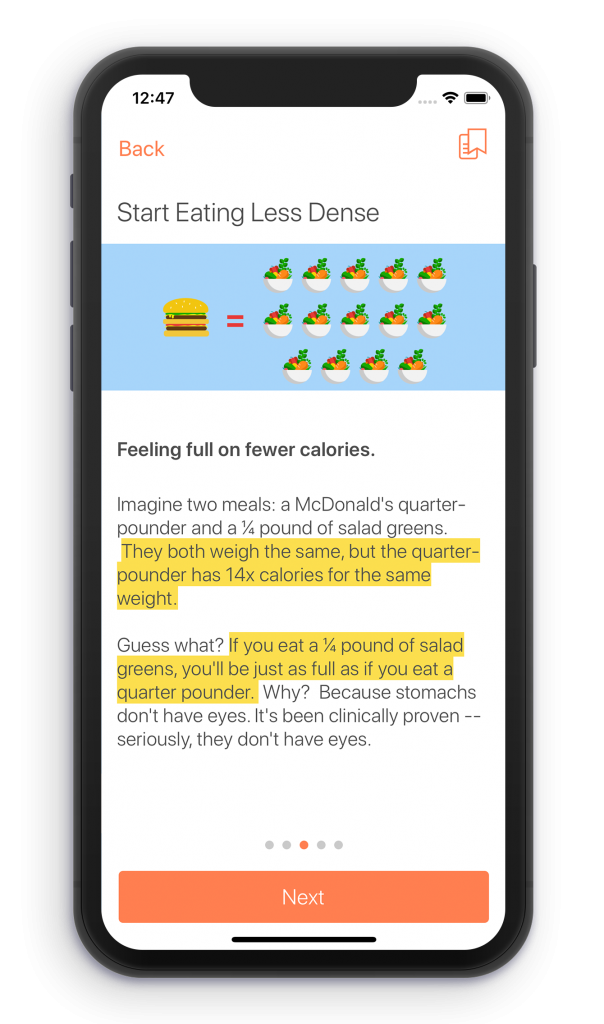 Engaging in the whole program takes truly no more than ten minutes/day–a perfect fit for a busy mom lifestyle. Also mom-friendly? The tremendous amount of discretion you have in sorting your daily diet. I drool over the gorgeous, healthy plates I see on Pinterest, but if my version of a healthy lunch is a cup of greek yogurt and a handful of almonds while fielding online school, that's okay. And if it's been a crazy busy night and dinner is my kids' leftover chicken nuggets and frozen sweet potato fries? Fine, as long as I account for it in my calorie budget. On better days, I can shoot for those gorgeous plated meals 😉
I was initially wary of the daily weigh-in; I now love it. It's astounding to see how directly weight is affected by not only food consumption, but salt intake, monthly cycles, and indulging in alcohol/soda as well.
I like that I have one app to track my intake, steps, exercise, peer/coach support, and over-arching goals. This is another busy-mom convenience that very much works for me!
What is still growing on me:
My days are super-short on time, so engaging in the group as much as I'd like is tough. I genuinely would like to participate more than I do. Some of the group members have been so supportive!
The hard and fast 1200 calorie goal. I am a larger gal and pretty active (I know how to rock a workout and LOVE my Body FX Figure 8 Fitness so much!). While specific exercise bumps my daily budget up a bit, the budget isn't altered by active minutes or step count (i.e. it stays the same whether I rock 2000 or 22000 steps). That said, 1200 is still an awesome goal for me, especially given the amount of weight I hope to lose, so it's not a bad thing.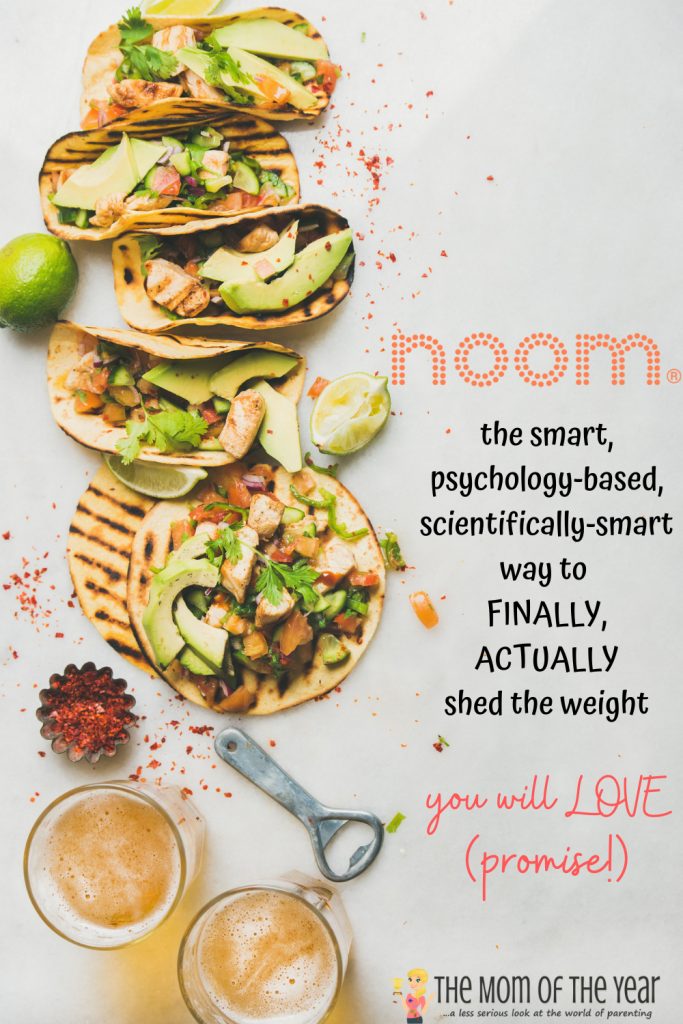 All of this now said, are you still intrigued, friends? Give it a try! There is no cost for the trial, so no loss if it's not a fit for you. And if your shoes are anything like mine, you might be willing to give anything a go to reclaim a bit of a healthy lifestyle–or at least fit back into non-athleisure pants.
Truth told I am so taken with Noom, I now get a bit nervous thinking about tackling my day without the structure of it! It has been such a positive, healthy step for me even if my weight hasn't plummeted–Noom makes a point to embrace victories far beyond a decreasing number on the scale.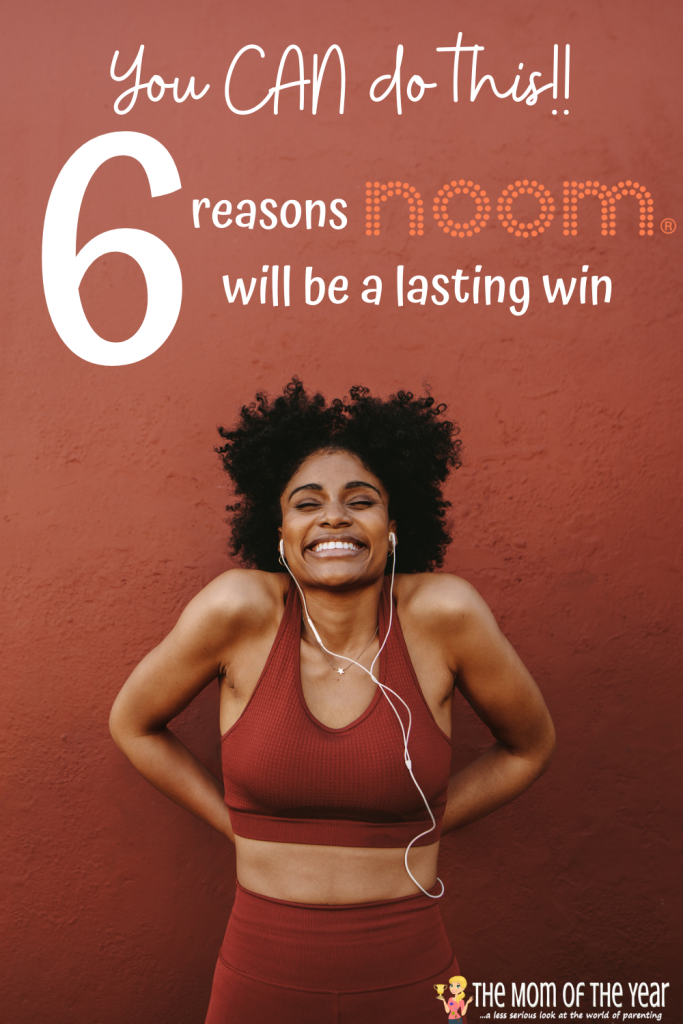 Please let me know if you have questions and I'll do my best to answer. And know that however you tackle your weight loss journey, I am in it with you and cheering you on!
The following two tabs change content below.
Meredith blogs at The Mom of the Year, where she dedicatedly earns her title one epic parenting fail at a time, offering quick, relatable laughs for fellow parents and all their empathizers. She has been part of several best-selling anthologies, featured on prominent sites such as Huffington Post, In the Powder Room and BlogHer, and loves her role as the Executive VP/Operations Manager of The BlogU Conference. When she's not breaking up fights over Legos and juice boxes, she remains fully committed to sharing a less serious look at the world of parenting.