Oof! Raise your hand if you are feeling super-pumped and well-rested after the frenzy of the holiday season. What's that? No one? I'm so with you. With the lateness of Thanksgiving, packing everything into the shortened season just about did me in. But Carrie and I still here and still kicking…sort of. One of my favorite bits of the hectic season was cozying in with our December book. It was such a delicious find! Read on for the whole scoop in our We Met in December book club discussion, and make sure to leave a comment below for a chance to win a copy of our January pick for free!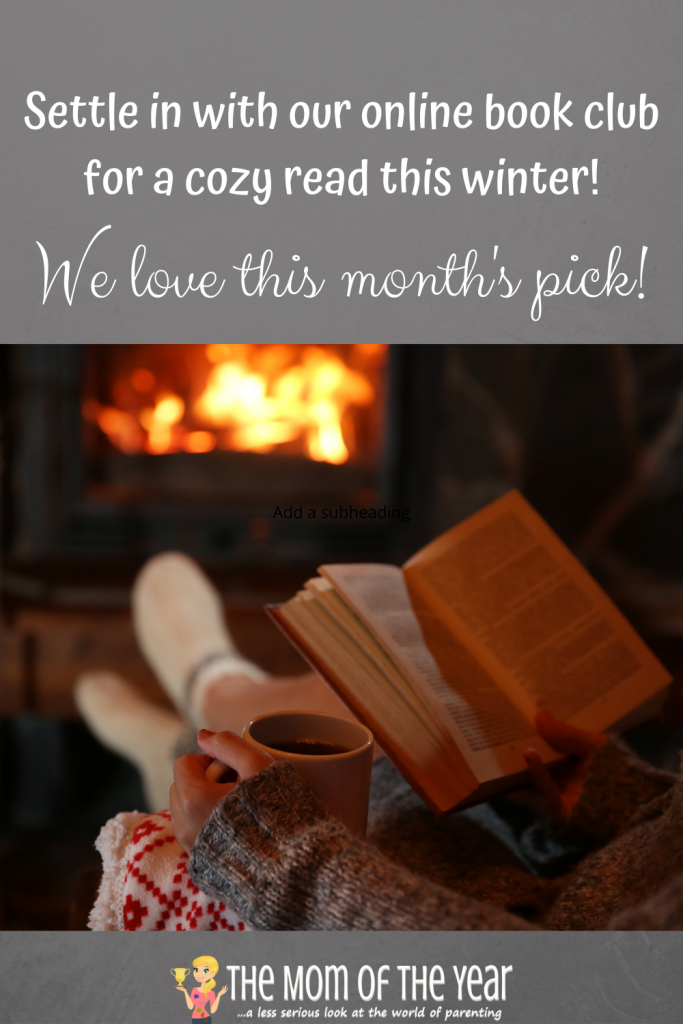 I truly loved this book. We Met in December by Rosie Curtis was a delightful dose of warm and fuzzy, and that it was told in a British voice was a bonus treat. I love absorbing English verbiage! I also enjoyed the strong female friendships portrayed. And since this book took place over the course of a year, it works perfectly to be read any time of the year–not just Christmas.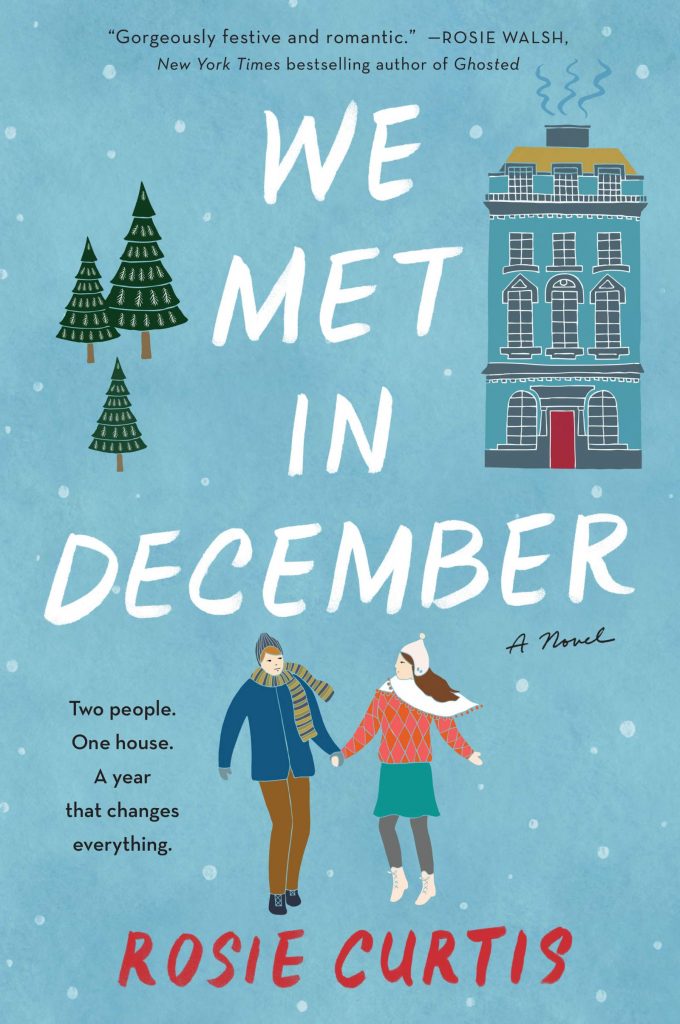 We Met in December book club discussion questions
Do you love a place the way Jess loves London? What would you (or do you) sacrifice to live there? I fell head over heels for San Diego about fifteen years ago, and have been so fortunate to visit almost once/year tagging along on my husband's business trips. We have definitely flirted with the idea of moving there, but at least for now, the sacrifice of a decent-sized house (SO expensive to live there!) and moving away from friends and family isn't worth it. But I still cry every time I leave there!
Speaking of sacrifice, have you or do you know someone who has given up a more lucrative career in pursuit of a dream job as Alex did? What was the result? I am racking my brain, but I don't know anyone who has done this. Share your story below if you do.
Discuss Jess's relationship with James. Why did she date him? What are the reasons people enter and stay in relationships? Is love the only reason that will work in the long-run? In general, I think those who are together for love tend to have happier relationships, and it's obviously far more romantic. That said, people enter relationships for all kinds of reasons. After my grandmother passed, my farmer grandfather remarried for practicality–he needed a wife to keep house while he did his farm work. He and his wife were always very open about their reason for this marriage. Stability and companionship seemed to be Jess's motivation for being with James.
Why do you think Becky chose to rent out her house for so cheap? What do you think she will do with it in the future? What would you if given this inheritance? While offering cheap rent the first year or two would be a kind act for friends (and fun!), I don't think I would do this long-term as selling or renting at a going rate seems a far smarter decision economically. Go Becky for being so generous!
Have you ever heard of a property guardian as Gen was? Do you think you would be able to live that way? I have never heard of this, nor could I do it. Aside from not wanting to constantly move, I was lost when they mentioned how the situations are often somewhat spooky or dangerous.
The book alternated between the voices of Jess and Alex. Did you like this way Curtis told the story? I did like hearing both of their voices, and also the way Curtis skipped through time. It allowed the story to unravel wholly and naturally.
How do you think Jess' mother's lifestyle affected the way Jess lived her own life? This was odd for me. I know Nanna Beth encouraged Jess to take a chance and flee the nest, so to speak, but I would think with such a mother, Jess would have been more interested in settling down with a secure home/career/etc. I suppose Nanna Beth provided a stable childhood that abated what might have been an intense desire for security in Jess's adult life?
I thought Rob was such an interesting character! What did he add to the story? Also, do you know anyone who is a professional chef or otherwise full-time in the restaurant business? How does this profession affect their ability to have a relationship and/or family? I LOVED Rob's nuggets of wisdom he shared with Alex. And I loved how Rob's used yesterday's life experiences to shape a positive life perspective in the present. I do think it would be difficult to have a relationship with someone with such an opposite schedule; it seems far easier to be with someone in the same business or at least on the same shift. I admire couples and families who make this work!
Discuss the end to Sophie's story. Did it seem plausible? What brought about her change? I don't think it was believable! Absolutely that she got pregnant after trying for a while, sure, but to have a total personality switch AND give up the wedding she wanted for so long? Nope, don't think it would happen.
Do you think a no-strings-attached relationship between two roommates, such as Alex and Emma, could ever really work? Between two people in general? I think these relationships are always tricky, and even more so for two roommates, who see each other all the time. Do you know anyone for whom this has worked?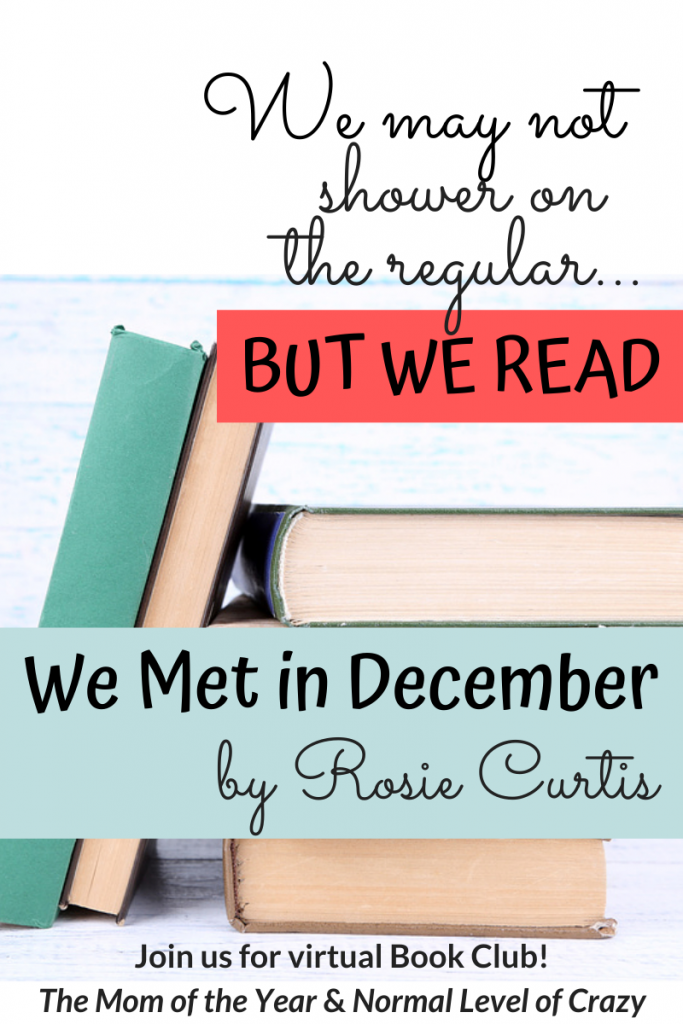 Now that we've had our We Met in December book club chat, make sure to leave a comment on this post before 1/10/20 at 5:30am EST for your chance to win a copy of January's pick for FREE! As long as you are 18 or older and live in the continental United States, you are eligible to win!
And what is our January book club pick?…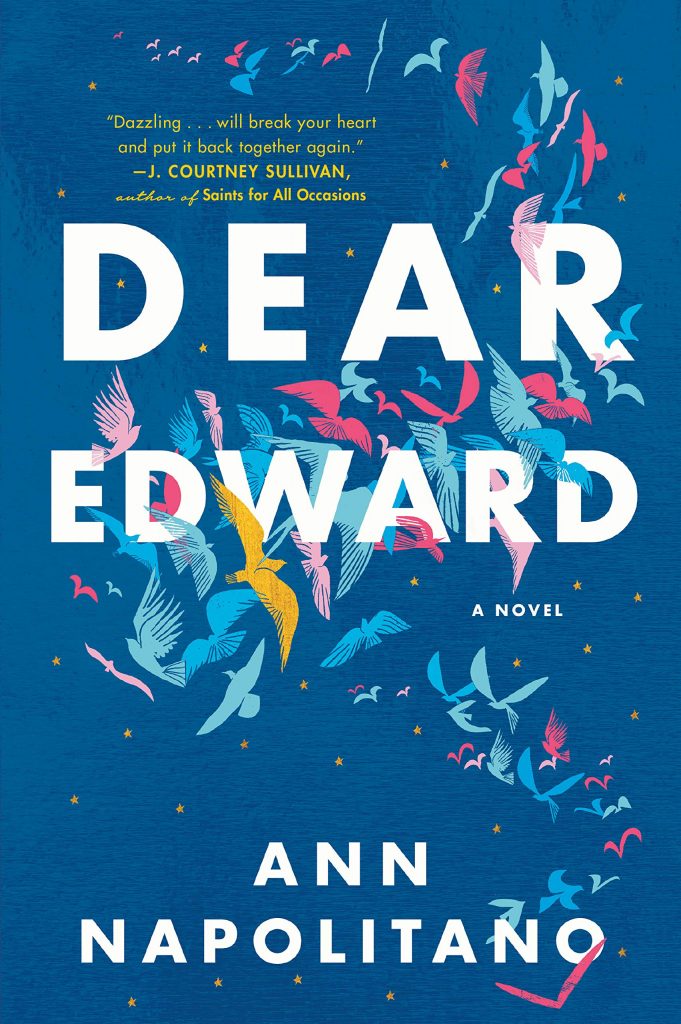 What does it mean not just to survive, but to truly live?
One summer morning, twelve-year-old Edward Adler, his beloved older brother, his parents, and 183 other passengers board a flight in Newark headed for Los Angeles. Among them are a Wall Street wunderkind, a young woman coming to terms with an unexpected pregnancy, an injured veteran returning from Afghanistan, a business tycoon, and a free-spirited woman running away from her controlling husband. Halfway across the country, the plane crashes. Edward is the sole survivor.
Edward's story captures the attention of the nation, but he struggles to find a place in a world without his family. He continues to feel that a part of himself has been left in the sky, forever tied to the plane and all of his fellow passengers. But then he makes an unexpected discovery—one that will lead him to the answers of some of life's most profound questions: When you've lost everything, how do you find the strength to put one foot in front of the other? How do you learn to feel safe again? How do you find meaning in your life?
Dear Edward is at once a transcendent coming-of-age story, a multidimensional portrait of an unforgettable cast of characters, and a breathtaking illustration of all the ways a broken heart learns to love again.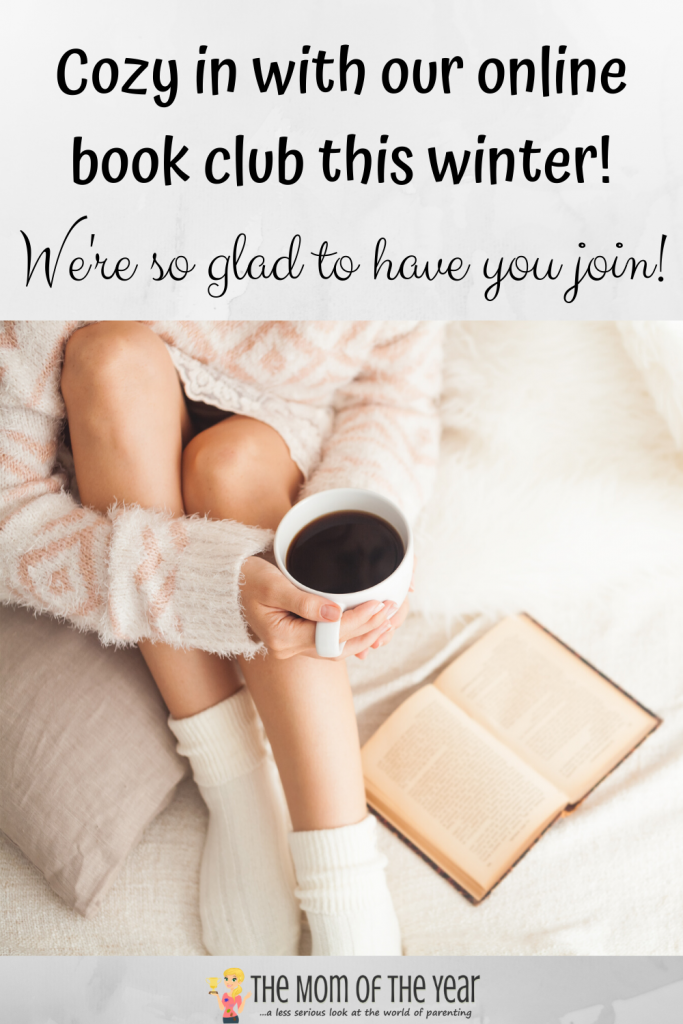 This sounds like such an incredible book! Can't wait to check it out. Thanks for joining us for our We Met In December book club discussion, and here's to kicking off a new decade of good reads and book club!
The following two tabs change content below.
Meredith blogs at The Mom of the Year, where she dedicatedly earns her title one epic parenting fail at a time, offering quick, relatable laughs for fellow parents and all their empathizers. She has been part of several best-selling anthologies, featured on prominent sites such as Huffington Post, In the Powder Room and BlogHer, and loves her role as the Executive VP/Operations Manager of The BlogU Conference. When she's not breaking up fights over Legos and juice boxes, she remains fully committed to sharing a less serious look at the world of parenting.