Thanks to Carrie of Normal Level of Crazy for bringing this The Starless Sea Book Club discussion! We love sharing our online book club with you!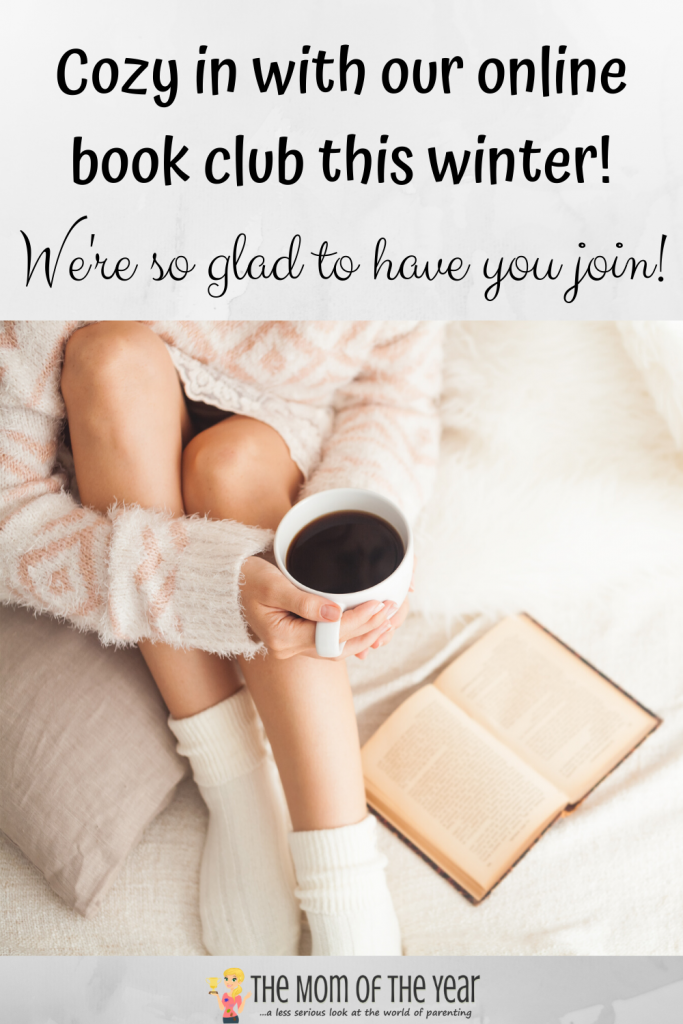 Let me start off by saying that I don't read fantasy. I don't purposely avoid it, I just tend to look at other genres. That being said, I've (obviously) read the entire Harry Potter series. I'm not a monster.
So when starting The Starless Sea, I didn't have a lot to compare it to. I've noticed in a lot of reviews of the book, fantasy lovers have adored this book. Raved about it is more accurate. So my guess is, if you're a fantasy person, you're going to love this book.
My review, though, is coming from a non-fantasy perspective. So keep that in mind.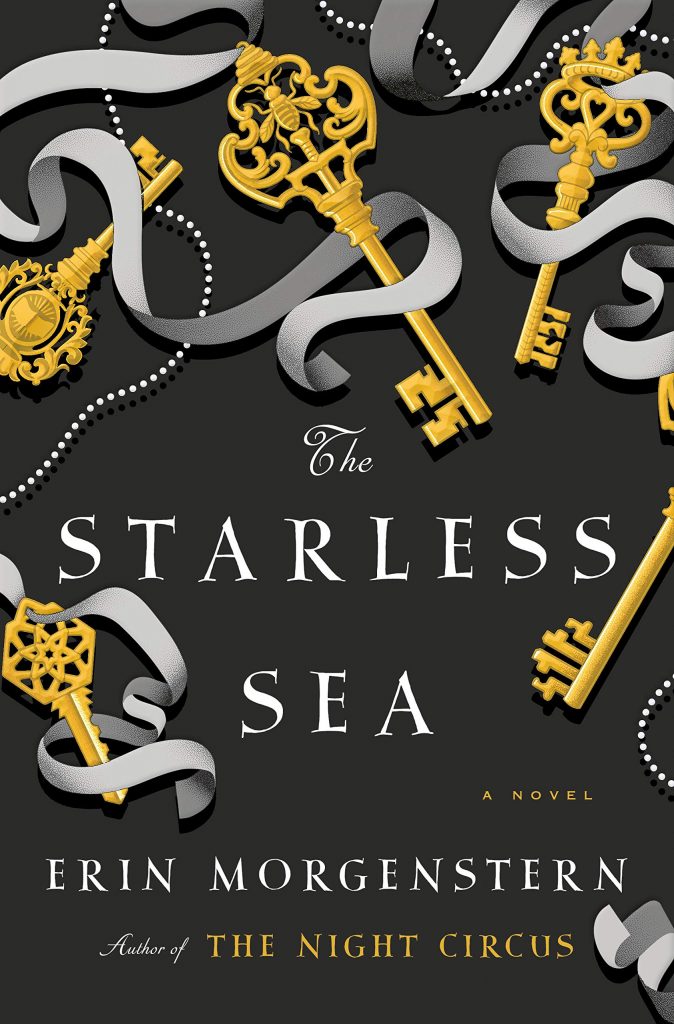 Wow! What a different book. There were so many things I really loved and so many things I found confusing and frustrating. But what makes a good book? I'd say, I couldn't stop reading it. As much as there were times when I got annoyed or perhaps bored, I was still totally enthralled with the story. Did I completely understand it? Absolutely not! Do I think it would be a great movie? Yep! Will I read a sequel if it comes out? Not sure.
Let's start with the keys…and the swords and the bees and the doors and all the symbols.
I definitely understood more by the end of the book, but I felt a little dumb. Like I wasn't in on the joke. Like a needed an English professor to explain it to me. And honestly, let's face facts, it could just be because I am genuinely dumb. The visuals Erin Morgenstern conjures from her beautiful words were amazing, though. All the keys hanging from the ceiling, the bees swarmed around the statue of the woman, the swords being branded on those chosen – all of this was so craftily written. Her writing is simply fantastic.
How about the characters?
I really did enjoy the characters and their stories and backstories. My brain hurt when I was trying to figure out the time travel like the relationship between Simon and Eleanor. I wanted to have them together at the end, but maybe it was alluded to? Sequel??? I enjoyed "watching" Zachary make sense of this new world he's discovered and all of his interactions with Dorian. I appreciated the author moving their relationship to the next level. And of course, Mirabel, whose big reveal at the end was unexpected and fun, truly brought the book to life. Her adventurous, protective spirit was the heart of the book.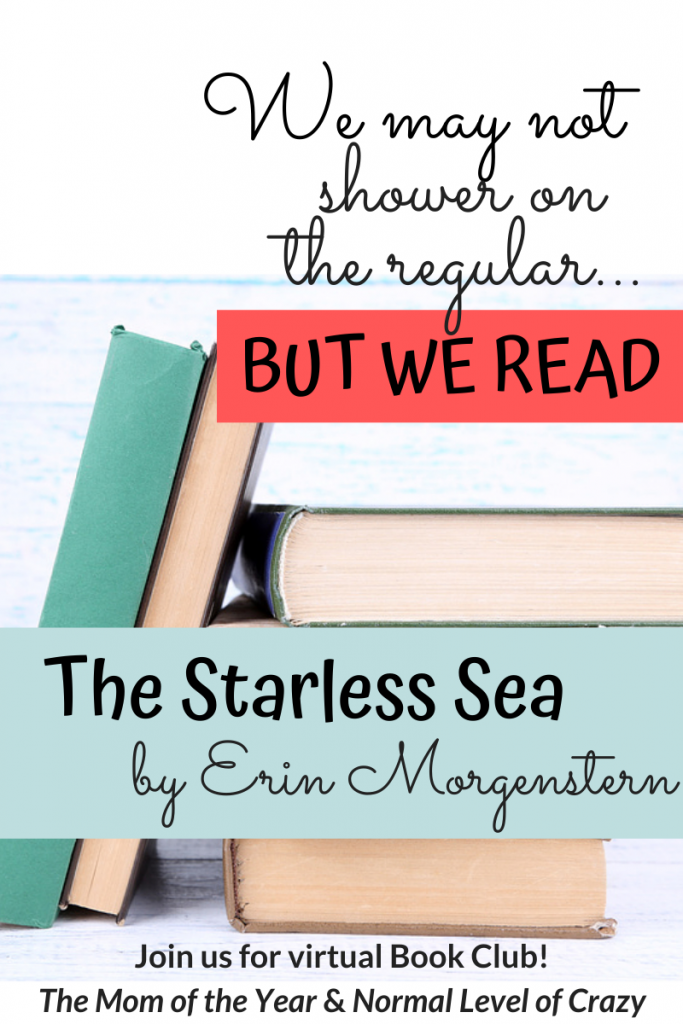 A quote that I thought was both beautiful and on a completely different level than my brain can process:
"The story," Simon repeats as though it answers the question instead of creating new ones. "I was in the story and then wandered outside of it and I found this place where I could listen instead of being read. Everything whispers the story here, the sea and the bees whisper and I listen and I try to find the shape of it all. Where it has been and where it is going. New stories wrap themselves around the old ones. The ancient stories that flames whisper to moths. This one wears thin in the places it has been told and retold. There are holes to fall into. I have tried to record it and I have failed."
Right?!
I also really enjoyed how the author chose to end the book.
What did you think of the end being from Katrina's, Zachary's friend, perspective? And things being left open?
Honestly, there is a ton to talk about! I'm super looking forward to meeting with Meredith to fully discuss this one. We texted a bit, but I'm curious what Meredith (and you all!) thought of it. I'm glad I stepped out of my comfort zone and read this one. In fact, as I'm writing this review, I'm realizing that I 100% would read a sequel to this book. Thanks for joining us for this The Starless Sea Book Club Discussion!
………………………………………………………………………………………………..
Guys!! It's December!! Whaaaaa??? So that definitely calls for a fun Christmas book pick!!
As always, we are giving away a copy of next month's pick! Just leave a comment on this post telling us you'd love to win it before 12/13/19, 5:30am ET, and as long as you are 18 or above and live in the Continental United States, you are eligible to win! We'll randomly select a recipient from all entrants and notify the winner!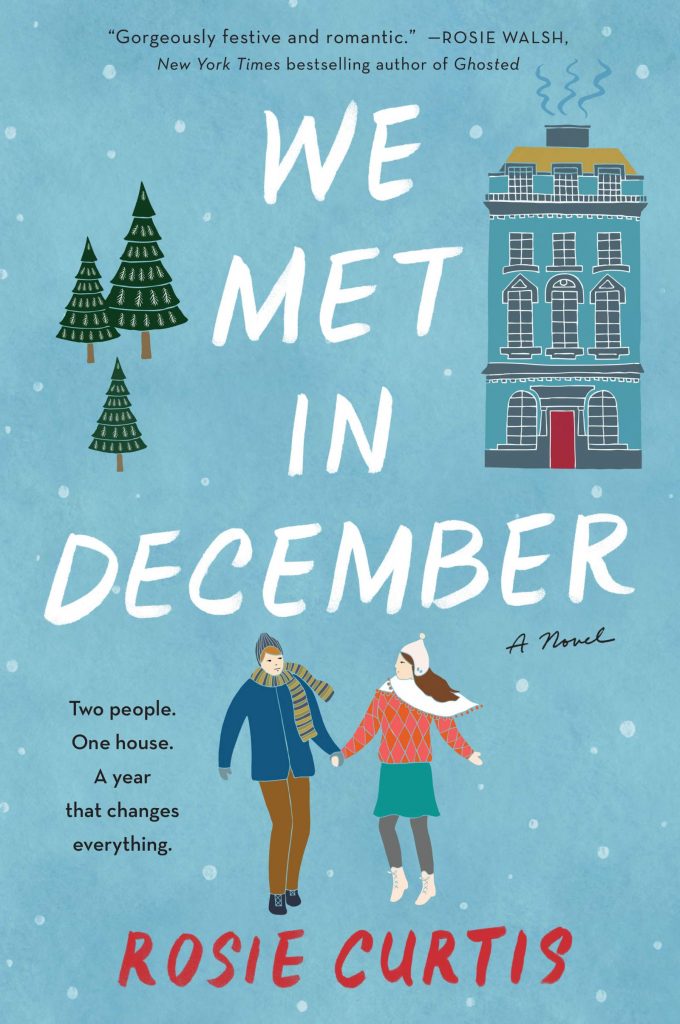 Following a year in the life of a twenty-something British woman who falls hard for her London flat mate, this clever, fun, and unforgettable romantic comedy is the perfect feel-good holiday read.

Two people. One house. A year that changes everything.
Twenty-nine-year-old Jess is following her dream and moving to London. It's December, and she's taking a room in a crumbling, but grand, Notting Hill house-share with four virtual strangers. On her first night, Jess meets Alex, the guy sharing her floor, at a Christmas dinner hosted by her landlord. They don't kiss, but as far as Jess is concerned the connection is clear. She starts planning how they will knock down the wall between them to spend more time together.
But when Jess returns from a two-week Christmas holiday, she finds Alex has started dating someone else—beautiful Emma, who lives on the floor above them. Now Jess faces a year of bumping into (hell, sharing a bathroom with) the man of her dreams…and the woman of his.
Make sure to comment below for your chance to win a free copy of We Met in December and get ready for a sweet winter read!!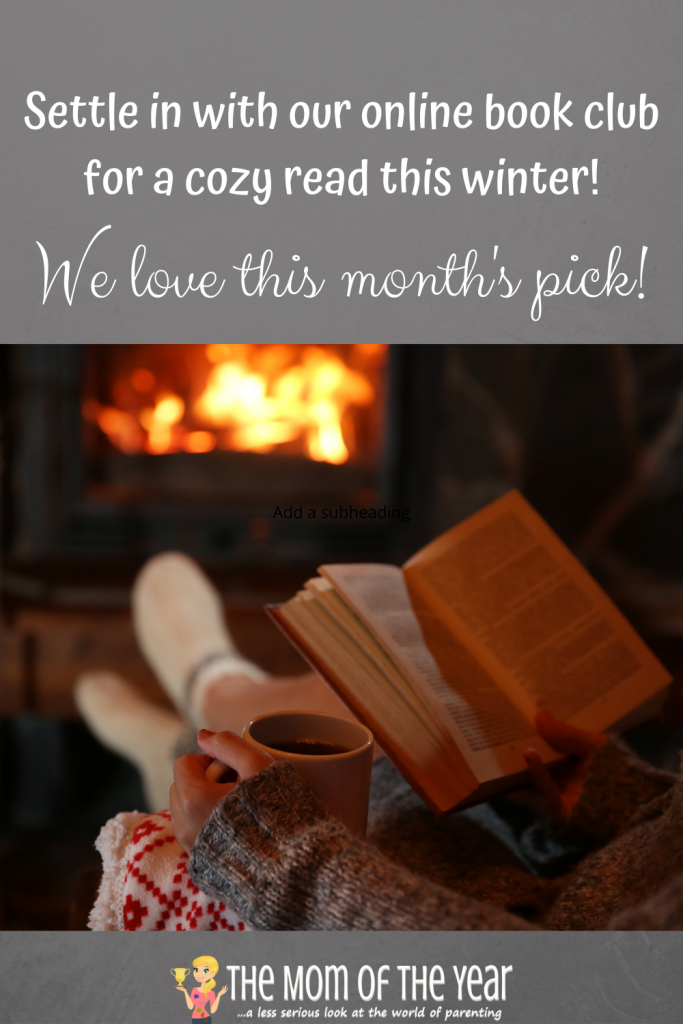 Thanks as always for joining us in our book discussions and enjoy the holidays!!
*Thank you to Doubleday/Penguin Random House for providing a copy of The Starless Sea for us to review and give away! All opinions are 100% our own.*
The following two tabs change content below.
Meredith blogs at The Mom of the Year, where she dedicatedly earns her title one epic parenting fail at a time, offering quick, relatable laughs for fellow parents and all their empathizers. She has been part of several best-selling anthologies, featured on prominent sites such as Huffington Post, In the Powder Room and BlogHer, and loves her role as the Executive VP/Operations Manager of The BlogU Conference. When she's not breaking up fights over Legos and juice boxes, she remains fully committed to sharing a less serious look at the world of parenting.