Thanks to all of the participating brands for making this Annual Mom of the Year One-Stop-Shop Christmas Gift Guide possible by sending my family items for review! I genuinely love each item listed here (or I wouldn't share it!) and I hope checking out this list makes your holiday shopping so much easier!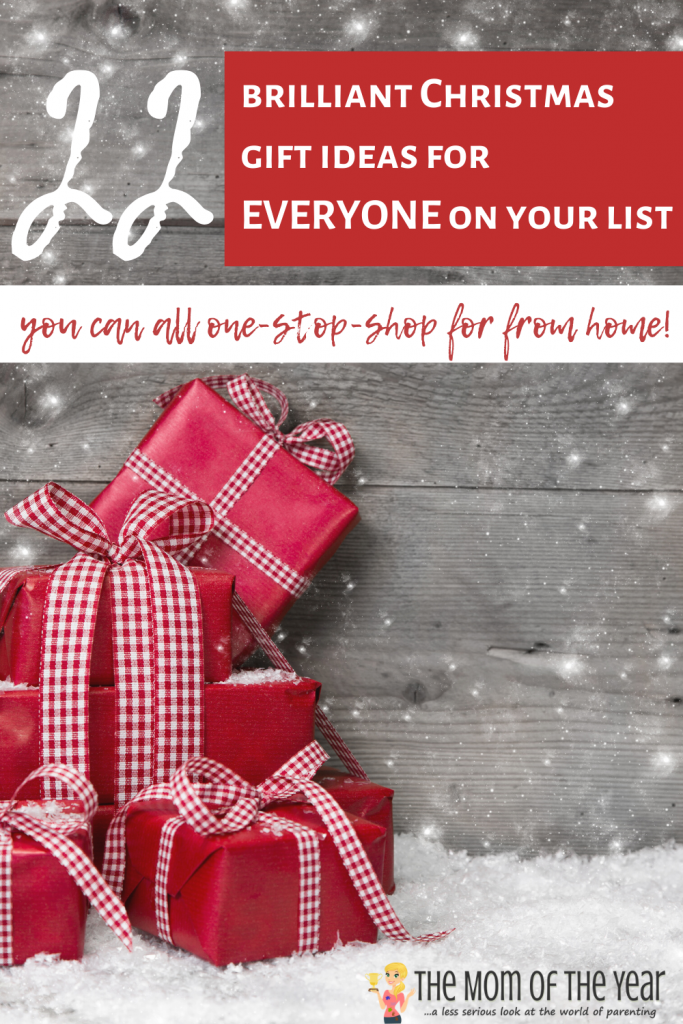 Happy Christmas season, friends! I'm such a nut for all things Christmas, and while I know it's not quite Thanksgiving yet, I am giving myself a pass to celebrate a bit early since Turkey Day is so late this year. So break out the holly and mistletoe (but mostly the Hallmark Channel Christmas movies!) because it's time to get our holiday shop (and score big in the giveaway at the end!) on with The Annual Mom of the Year One-Stop-Shop Christmas Gift Guide!
The Annual Mom of the Year One-Stop-Shop Christmas Gift Guide
Listen, I know too, too well what it's like to be overwhelmed come this time of year. You've got crazy happenings like holiday concerts, trees tipping over and cookie baking on the books, not to mention things like lunch-packing and homework having the audacity to still continue during this merriest time of the year! Throw in the task of gift buying and…well, it's enough to bring even the best of us moms down.
So…it's time to play it smart. First of all, fire up that internet and plug in the laptop, we're getting our shop on without leaving the house. Get ready to clean up your shopping list in minutes with this handy-dandy one-stop-shop Christmas gift guide!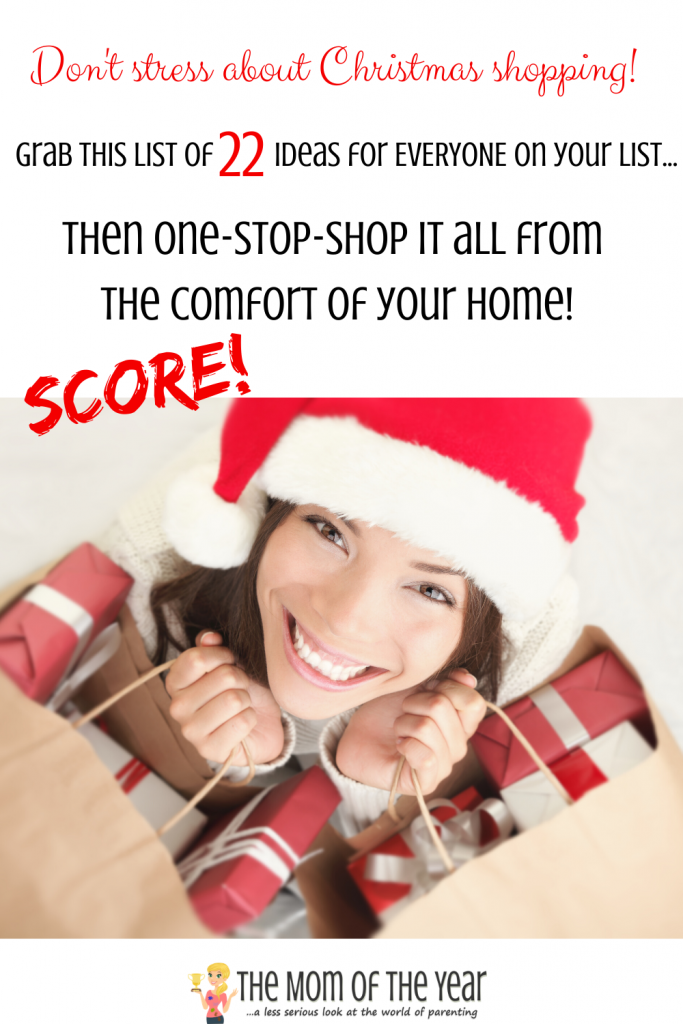 For the grown-ups on your list: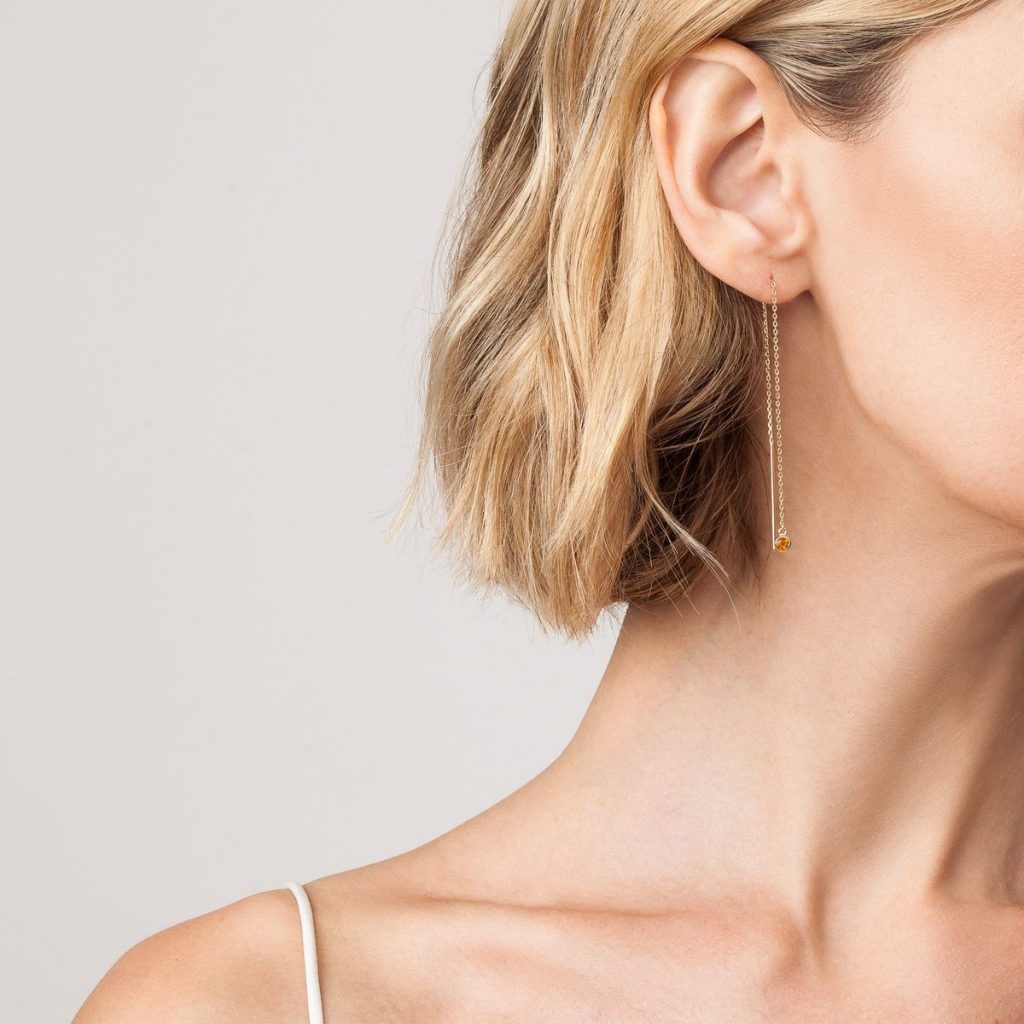 I can't say how much pretty jewelry can do wonders for the heart. I have recently fallen for the brand AUrate, and if you check out their cool mission, you'll be a goner too: "We focus on what matters: durable materials built for everyday wear, transparent pricing as friendly as your neighbor's dog, sustainable production to offset our carbon footprint, and tangible giving for a sparkling conscience." There are so many gorgeous items to crush on, but I'm especially a goner for their earrings line.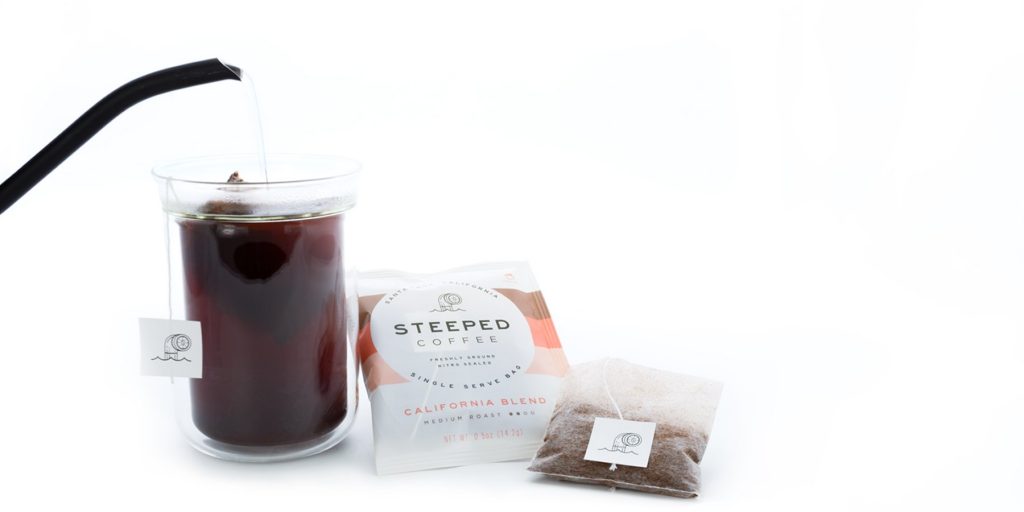 Steeped Coffee is a brilliant gift for the coffee-lover on your list! Committed to premium coffee, convenience, and environmental stewardship in equal measure, and what sets Steeped Coffee apart is its a proprietary brewing method that doesn't require machines or brewing equipment, made much like tea. The coffee comes in single-serve bags that are nitro-sealed to ensure absolute freshness. It's a uniquely "unplugged" coffee experience; all it takes to brew a perfect cup is hot water and a few minutes!
GIVEAWAY ALERT:

Enter the giveaway below, as a 30 pack lineup of all the Steeped Coffee roasts is up for grabs!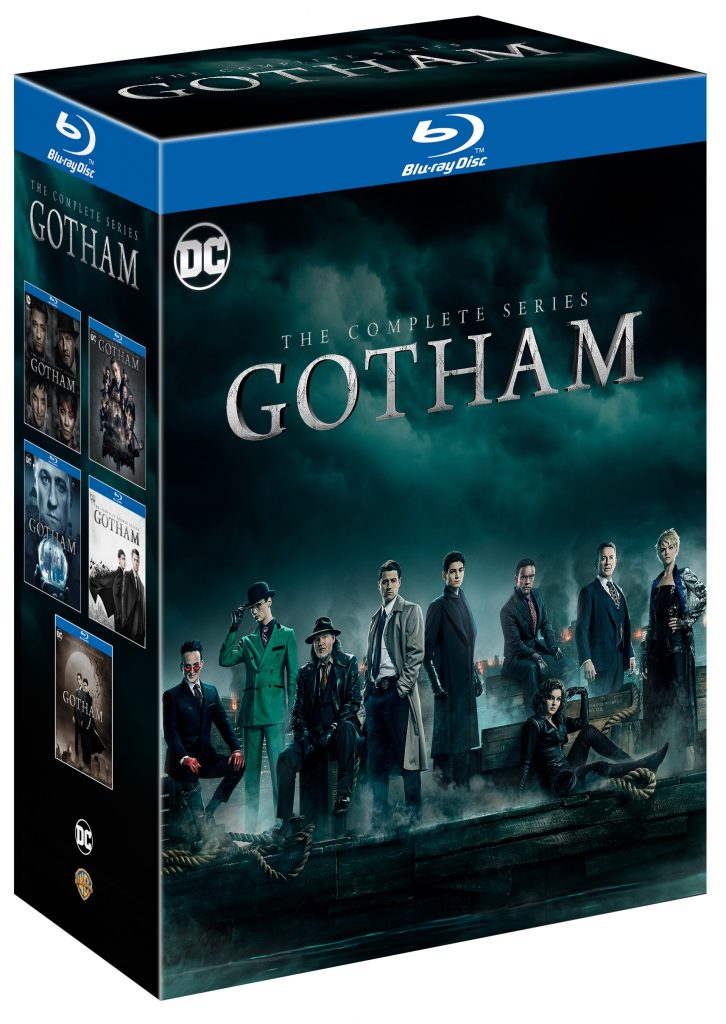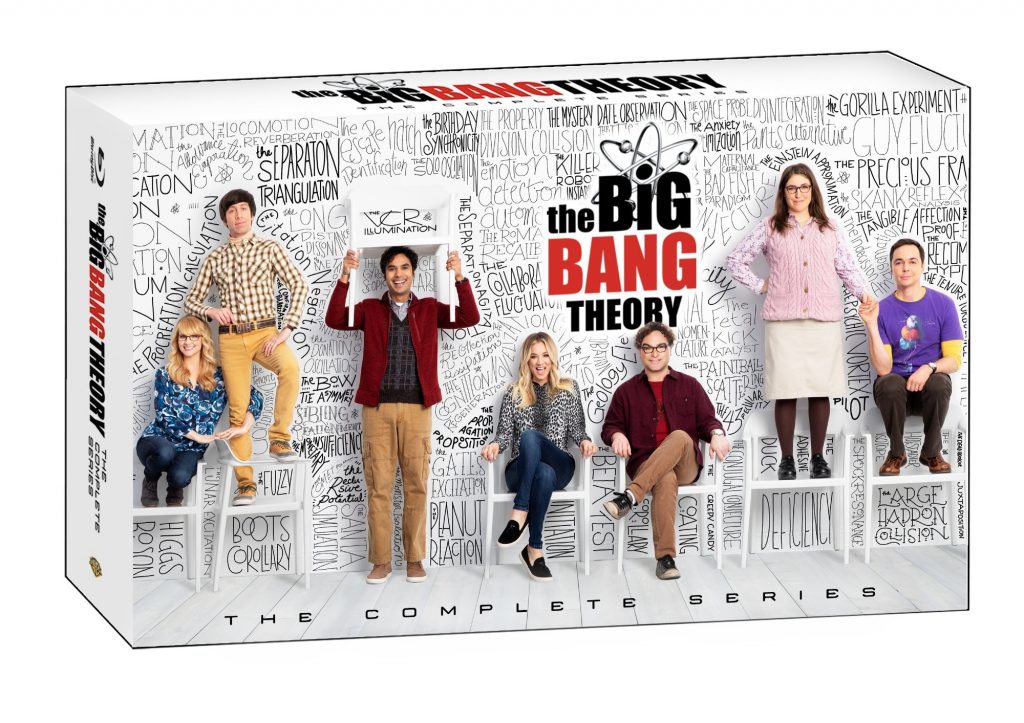 Binge-watching time is on! No better gift to give than a yummy TV series on DVD–both Gotham: The Complete Series and The Big Bang Theory: The Complete Series are now both out on DVD and make for the perfect gift for the binge-watching fan on your list!
For the kiddos on your list:

Have a STEM-minded child who loves to build and explore? Check out Tinkering Labs! The best-selling Electric Motors Catalyst includes 50+ high-quality parts that are made to last. There's no limit to what kids can invent with the Catalyst, but a deck of 10 cards ignites the imagination with challenges like "Build a machine that can scramble an egg." The STEM-minded (from electric circuits to forces and friction) Electric Motors Catalyst is not a one-time activity or a single project—it's meant to be made and unmade and remade in as many ways as kids can imagine.
GIVEAWAY ALERT:

Enter the giveaway below, as one of the Electric Motors Catalyst kits is up for grabs!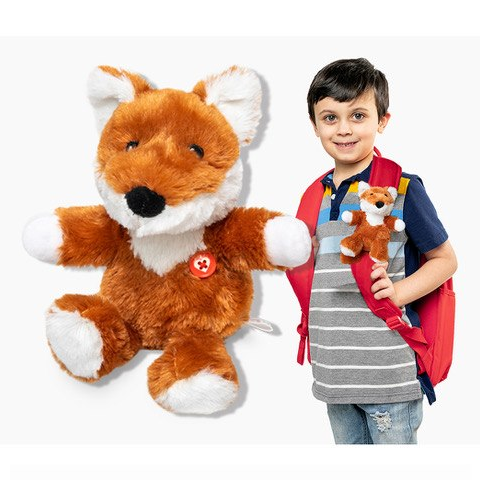 GoPals is perfect for the cuddler on your list. These sweet stuffed animals are not only soft and adorable, they come fit with a loop that allows them to stay attached to luggage or a backpack (or even a jacket!) so they are sure not to get lost. This is one of those genius mom wins/hacks that makes life with kids so much easier!
GIVEAWAY ALERT

: Enter the giveaway below, as one of the GoPals of your choice is up for grabs!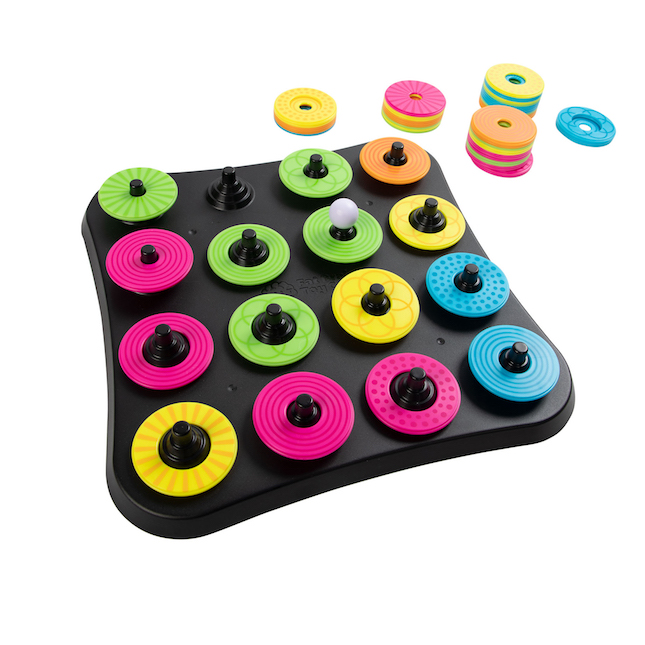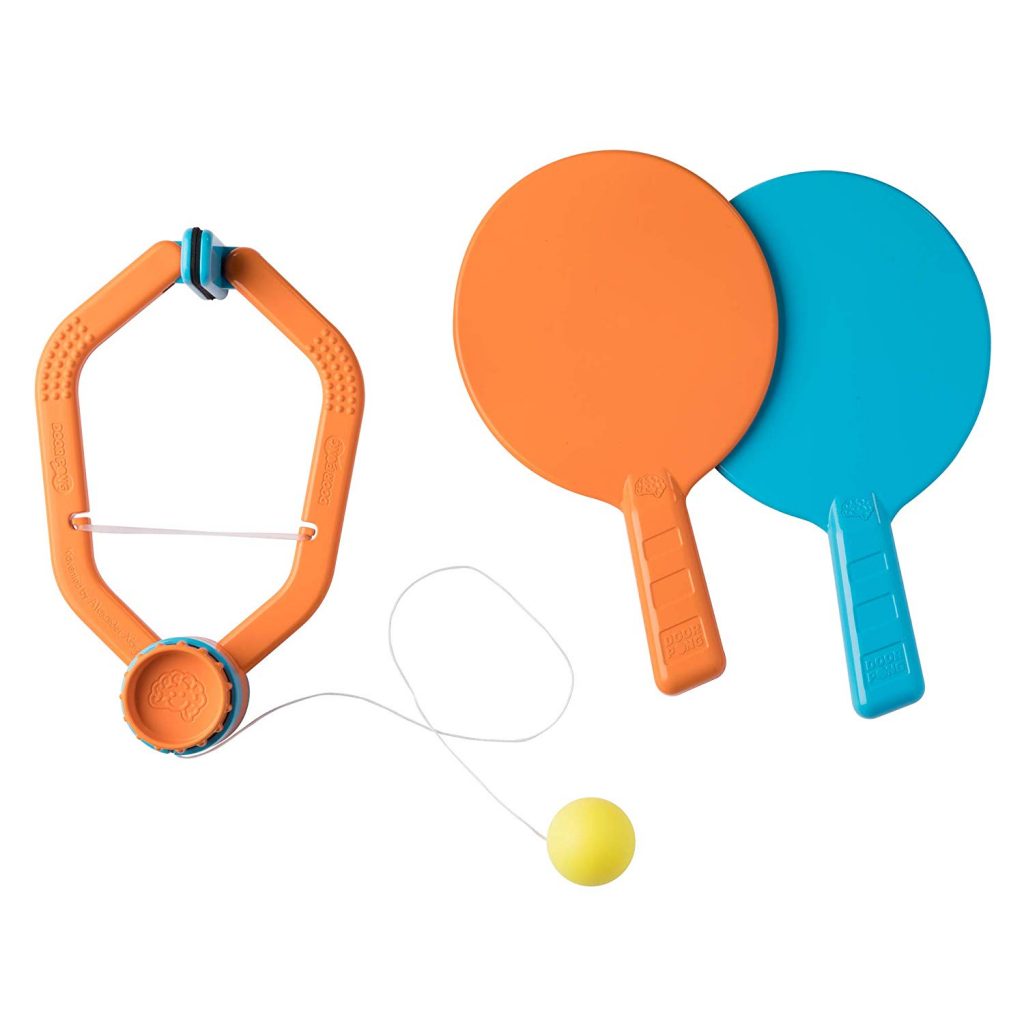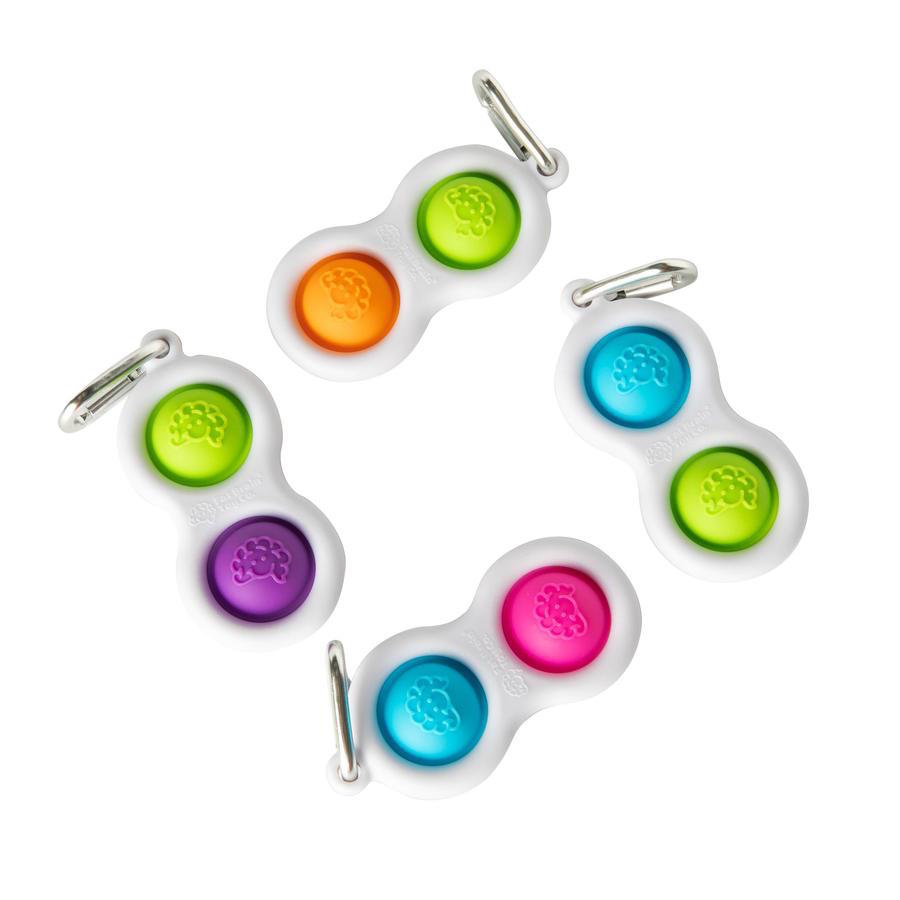 Fat Brain Toys has the coolest toys! They have so many genius finds, from baby or older kids. This holiday season we're most crushing on Door Pong, Pencil Nose and Morphy, though my sensory-fidget-loving son and I have been loving on our Simpl Dimple keychains since the summer!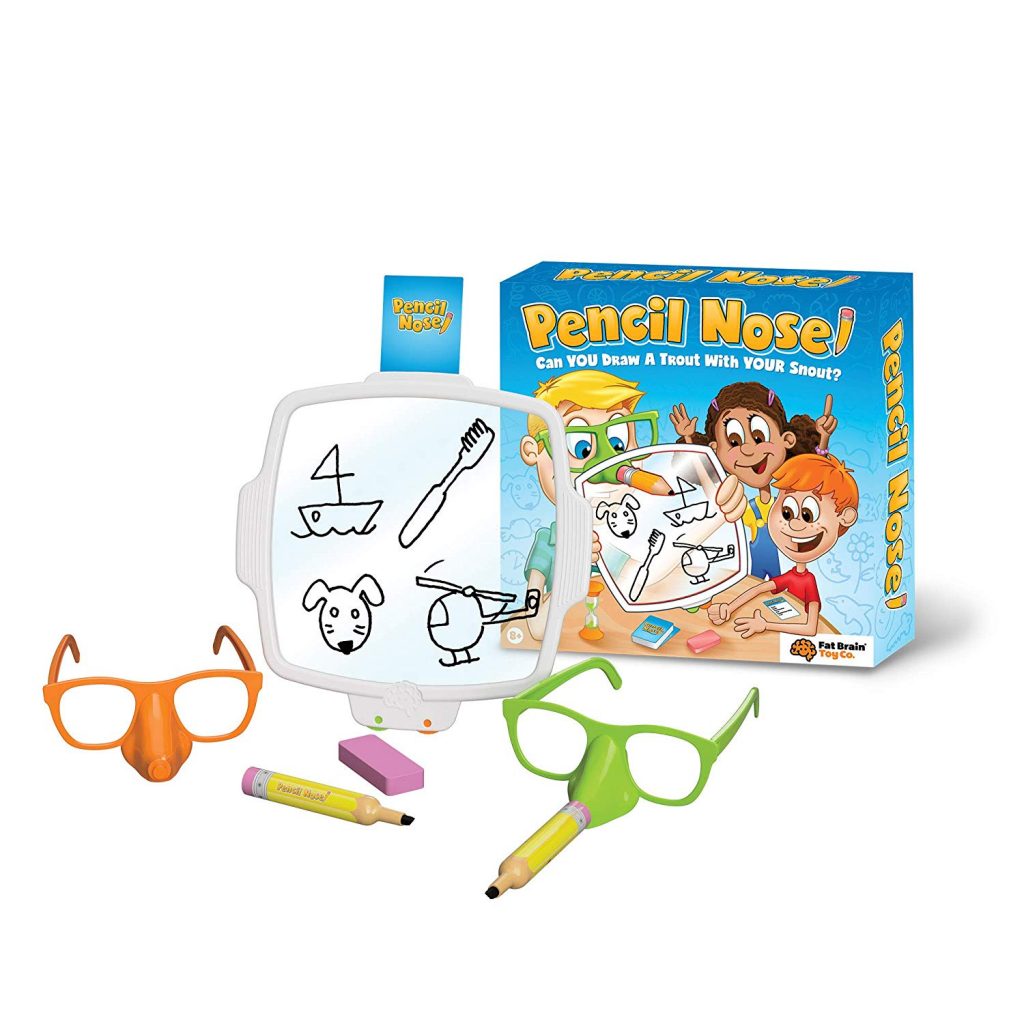 GIVEAWAY ALERT

: Enter the giveaway below, as a Pencil Nose game is up​​​​​​​for grabs!​​​​​​​​​​​​​​​​​​​​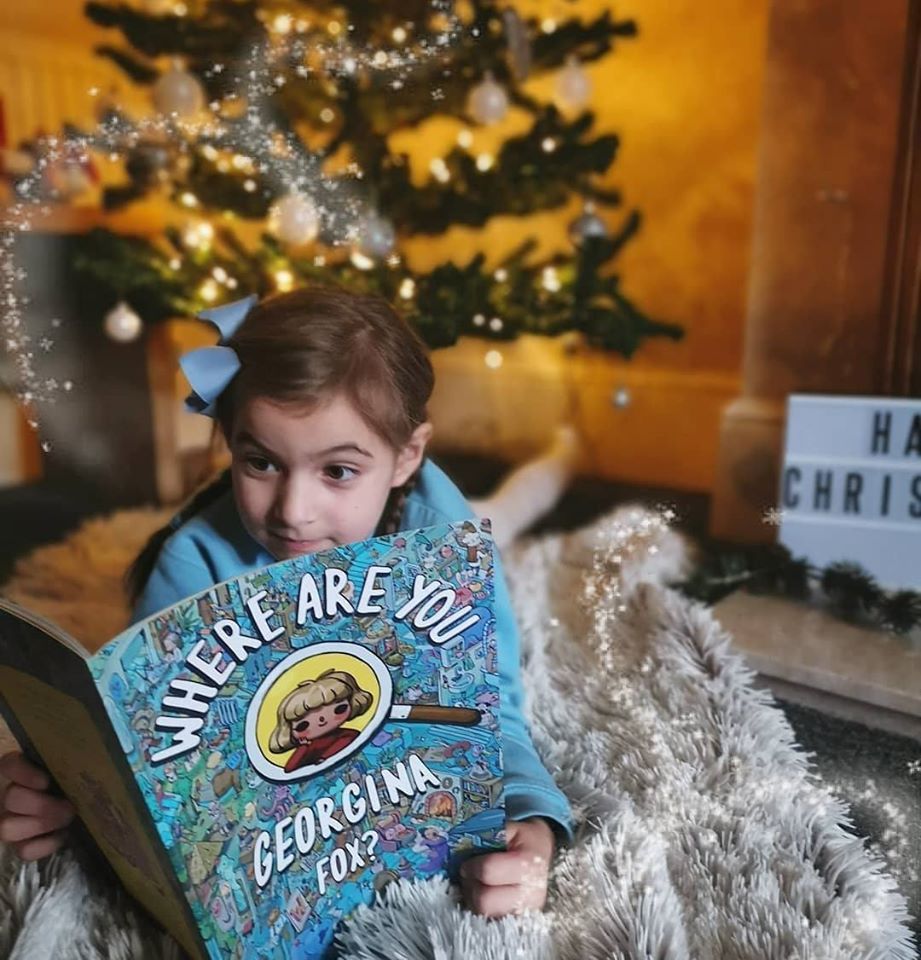 Wonderbly offers the sweetest unique books for your kiddos! They are personalized and fun, and spurs on their sense of adventure. I can't wait to gift my kiddos their books at Christmas! They have a wide selection for children of all ages, so take a moment to shop around and find the book perfect for your little crew!
GIVEAWAY ALERT

: Enter the giveaway below, as a Wonderbly book of your choice is up​​​​​​​ for grabs!​​​​​​​​​​​​​​​​​​​​

Santasentmealetter.com is such a special, smart way for your child to receive a personalized letter from Santa! In less than a few minutes, select your letter and package, plug in a few details, and in a matter of days, a wax-sealed letter from Santa will arrive addressed to your child! Score!
Even more of a score? Use this unique promo code to save 15% on your letter order through 12/1: MOMYEAR2019
I can't say how excited I am to gift my STEM-minded son Gravitrax on Christmas morning (shhh! Don't tell him!). He told me he was interested in Gravitrax, so I looked it up and was sold!
GraviTrax is an innovative marble run and STEM toy for ages 8-99 (adults will love this too!). The GraviTrax interactive track system allows you to design and build your own race tracks and experiment with gravity, magnetism, and kinetics to propel your ball to the finish. And there are loads of cool expansion sets, so this is a gift you can invest in over time–perfect for that person on your list you're never sure what to get!
How fun are these bears?! Build-A-Bear Workshop® once again brings the fun and magic to the Christmas season with their new holiday assortment of furry friends including the reimagined popular Merry Mission™ line, nostalgic classic movie characters, holiday-inspired furry friends and other gifting collections. Build-A-Bear Workshop has gifts for everyone on your shopping list from kids to adults alike.
This year, Build-A-Bear Workshop makes it convenient and easy to shop with the Build-A-Bear Giftshop, an online shop with a myriad of categories, making it easy to find the perfect gift for each person. The Giftshop categories include classic Christmas gifts, unique gifts, stocking stuffers, embroidered gifts, gifts under $25, pet lovers, sports lovers, by occasion, by recipient and gift cards to name a few. For the ultimate customization, add your voice to a furry friend with the Record Your Voice option. Start your holiday shopping with these adorable and popular holiday collections from the Giftshop.
For the dogs on your list: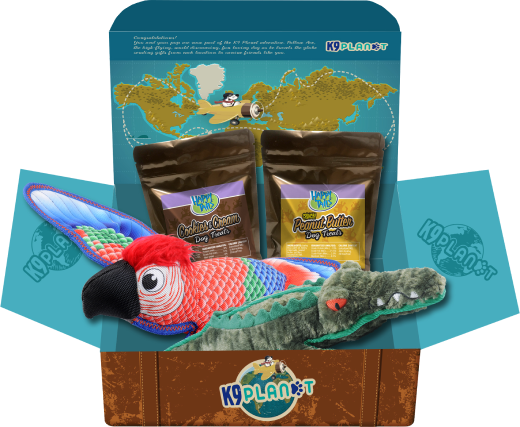 As a dog-lover, I always make sure to grab a few special surprises for my canine children too! K9 Planet offers the perfect way for parents to invest in their kids' education as well as providing some fun gifts for their energetic, goofy furballs. With each K9 subscription box, you'll get a new country-themed box so kids can learn about a new place (there's a special postcard with facts about the featured country in every box!) while their furry friends enjoy two durable toys and two healthy treats. There's also a passport with stamps for each country covered for them to keep track of the places they have explored!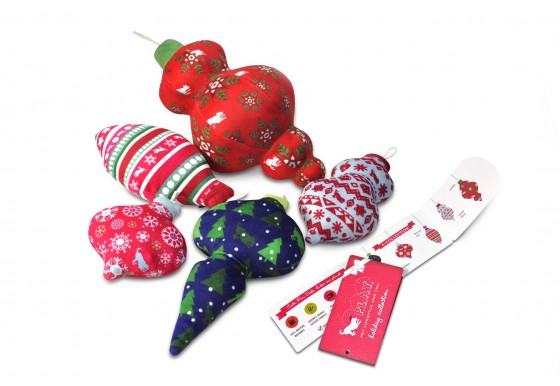 How sweet is this Santa's Little Squeakers Plush Toy Collection from P.L.A.Y.? You and your furry friend can now celebrate the holiday festivities with Santa's Little Squeakers from P.L.A.Y. Inspired by everything to love about Christmas… snowflakes, fir trees, and ugly holiday sweaters, these plushy bundles of squeaky fun are stuffed with P.L.A.Y.'s in-house eco-friendly soft PlanetFill® poly-fiber. Perfect to hang them as ornaments on your Christmas tree or use them as Christmas stocking fillers before giving them to your pup!
For the families on your list: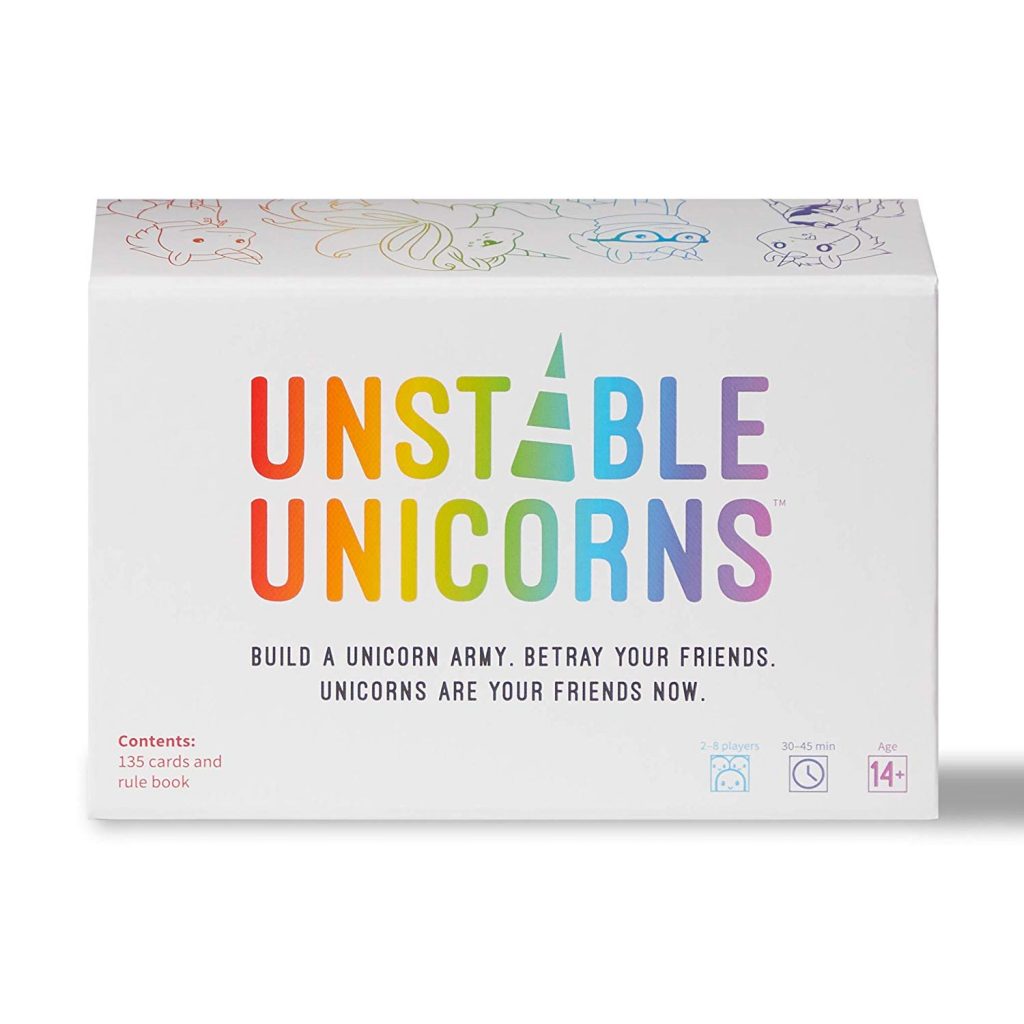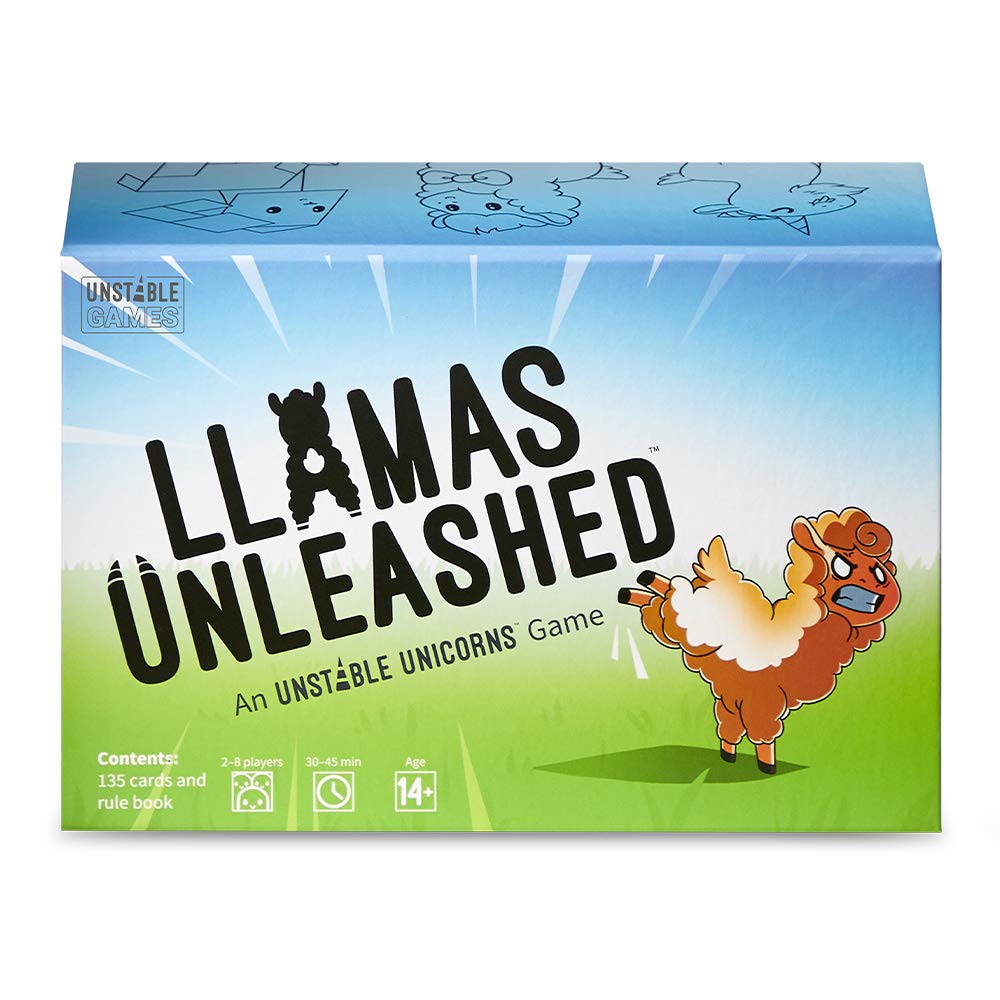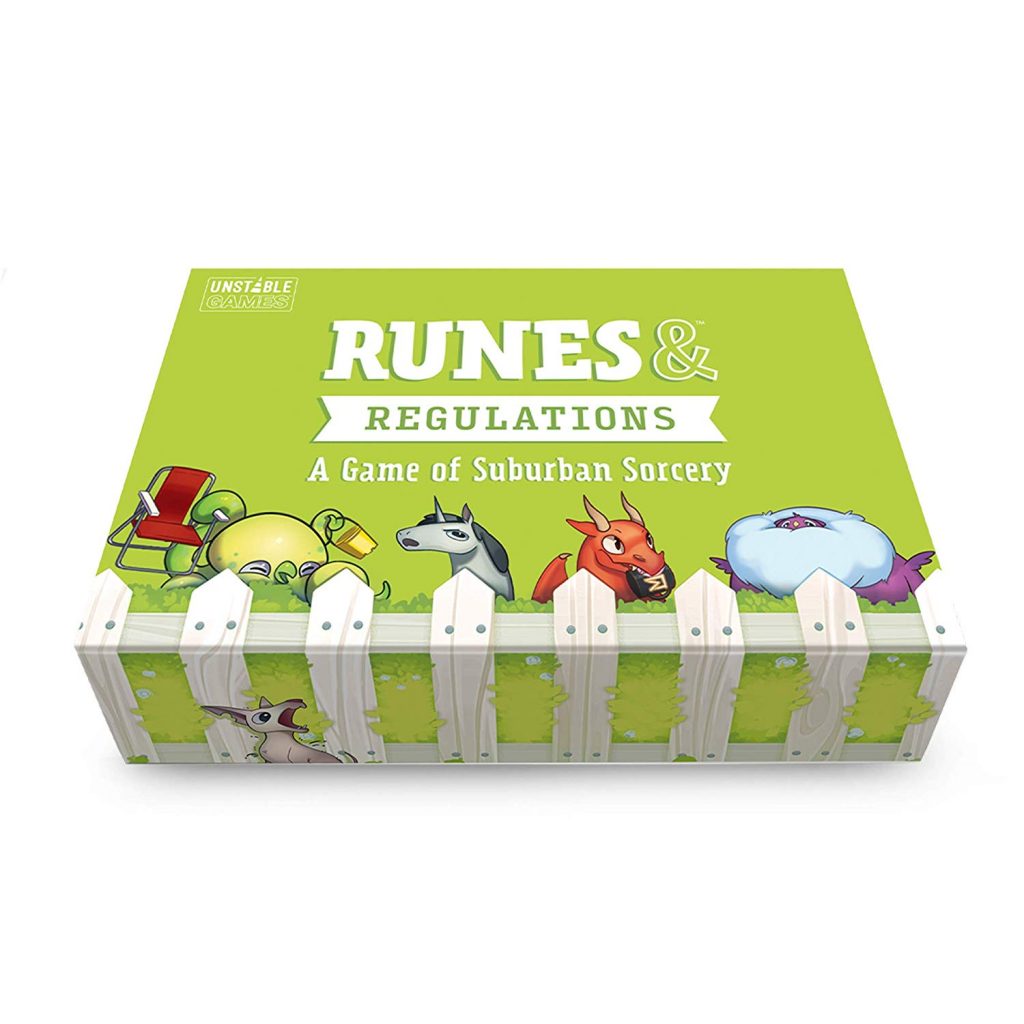 Game night is on with these latest releases from Unstable Games! Unstable Unicorns is a strategic card game that will destroy your friendships…but in a good way for ages 14+. Build a unicorn Army. Betray your friends. Unicorns are your friends now. In Llamas Unleashed, the llamas are taking over, but goats, rams, and alpacas also run rampant in this witty and whimsical barnyard-themed party game based on the Unstable Unicorns mechanics you already know and love! Runes and Regulations is a game of Suburban sorcery. Immerse yourself in this world of magic and the mundane by summoning Mythical pets and casting powerful spells, all within the comfort of your own home. Collect five Mythical creatures on your lawn to win!
This is perfect just in time for the busy holiday travel season! Scribd, the world's largest digital library, put together a list of family-friendly audiobooks with specific age groups in mind for those long travel days.
Check out this sample list of travel-friendly, family titles on Scribd:
Ages 2-4:
Ages 5-8
Ages 9-11
Ages 12-14
Ages 15-17
From short and sweet Dr. Seuss stories for families with toddlers to thrilling classics like the Hunger Games for families with teens, this list has something for every family to make those car rides a bit smoother! They also have plenty of adult titles (including new releases) to keep the adults on your list entertained as well. A Scribd subscription makes for the perfect gift! This is perfect just in time for the busy holiday travel season! Scribd, the world's largest digital library, put together a list of family-friendly audiobooks with specific age groups in mind for those long travel days.
GIVEAWAY ALERT

: Enter the giveaway below, as a 6-month subscription to Scribd is up ​​​​​​​for grabs!​​​​​​​​​​​​​​​​​​​​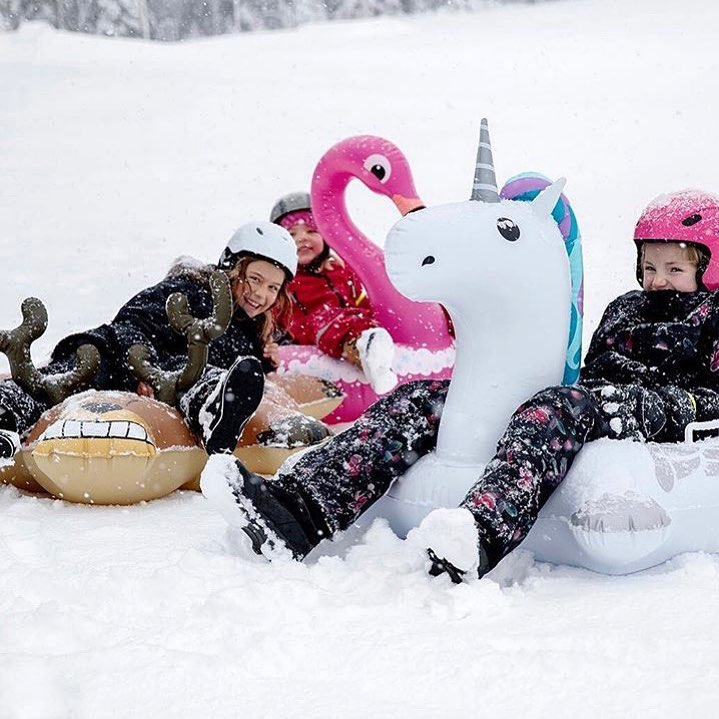 I love BigMouth Inc.'s products! From pool floats to snow tubes to party games and accessories and more, they have it all, and all of their items are so creative and fun! We especially look forward to using their zany, creative pool floats every summer! Check out their catalog, and find the perfect gift for the family on your list!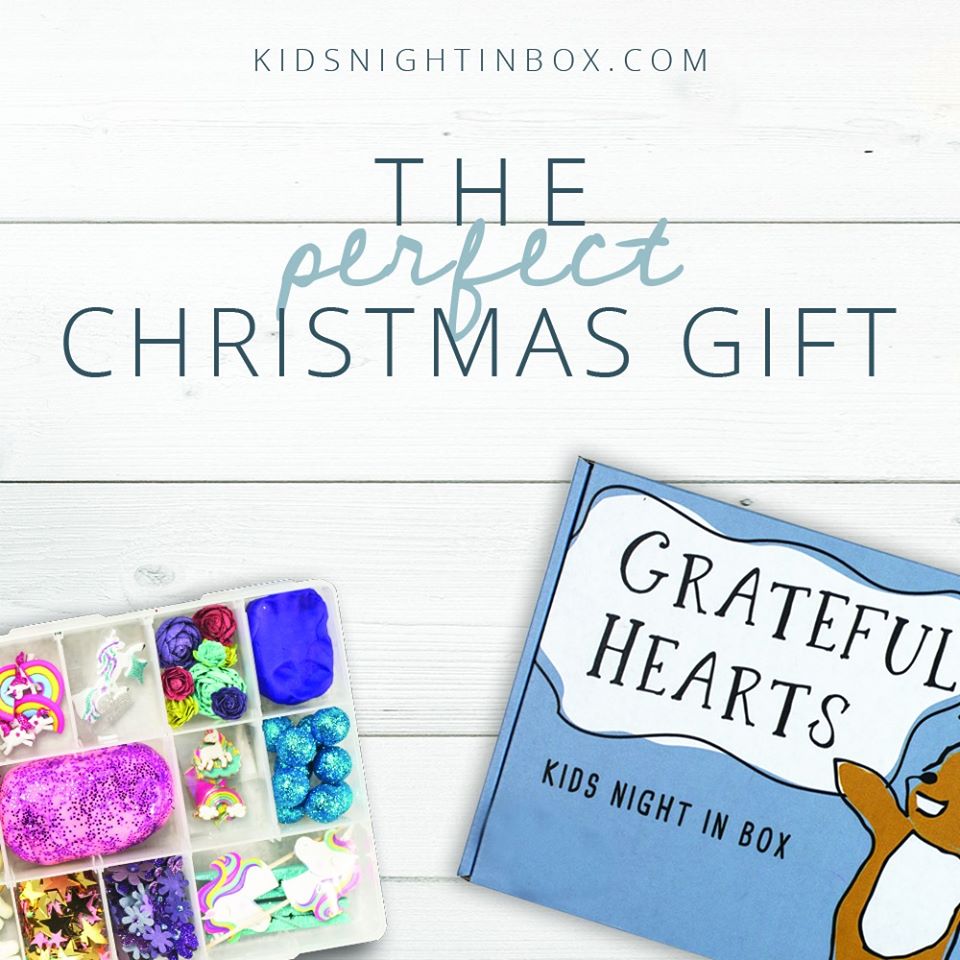 Night in Boxes are truly a unique and thoughtful gift! Their mission is to give couples and families an amazing experience, creating memories that last, by creating two new, fun themed boxes each month, one for couples (Date Night In) and one for families (Kids Night In). Each Date Night In box includes interactive activities with ambiance and a tasty treat to bring our customers together in meaningful ways. Our highest priority is to help our customers connect with their partner. Each Kids Night In Box includes interactive activities such as get up and go fun, a custom book, music and a tasty treat all centered around life lessons inspired by real-life mom adventures with the hope of bringing children together with an influential adult in a creative, fun and meaningful way.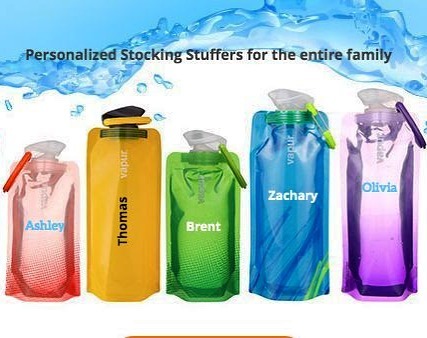 Led by a commitment to design, innovation and eco-responsibility, Vapur created the Anti-Bottle, a reusable water bottle designed to stand when full and can be rolled, folded or flattened when empty, making it easy to use and carry on any adventure. Unlike bulky, rigid bottles, the portable Anti-Bottle can be easily tucked away, conveniently fitting into pockets, purses and packs. If your family stashes piles of reusable water bottles like we do, you understand why this is truly a genius stocking stuffer for the whole family–so convenient to use and store!
About 87% lighter than typical rigid bottles, the slim, flexible Anti-Bottle only packs water weight. It also uses less energy to make and transport than rigid bottles, so not only is the Anti-Bottle light on your load, its environmental impact is also pretty "lite." Vapur now has multiple product lines of Anti-Bottles, ranging from the highly-technical SuperCap to the After Hours line for spirits and wine.
GIVEAWAY ALERT

: Enter the giveaway below, as one Night In Box of your choice is up ​​​​​​​for grabs!​​​​​​​​​​​​​​​​​​​​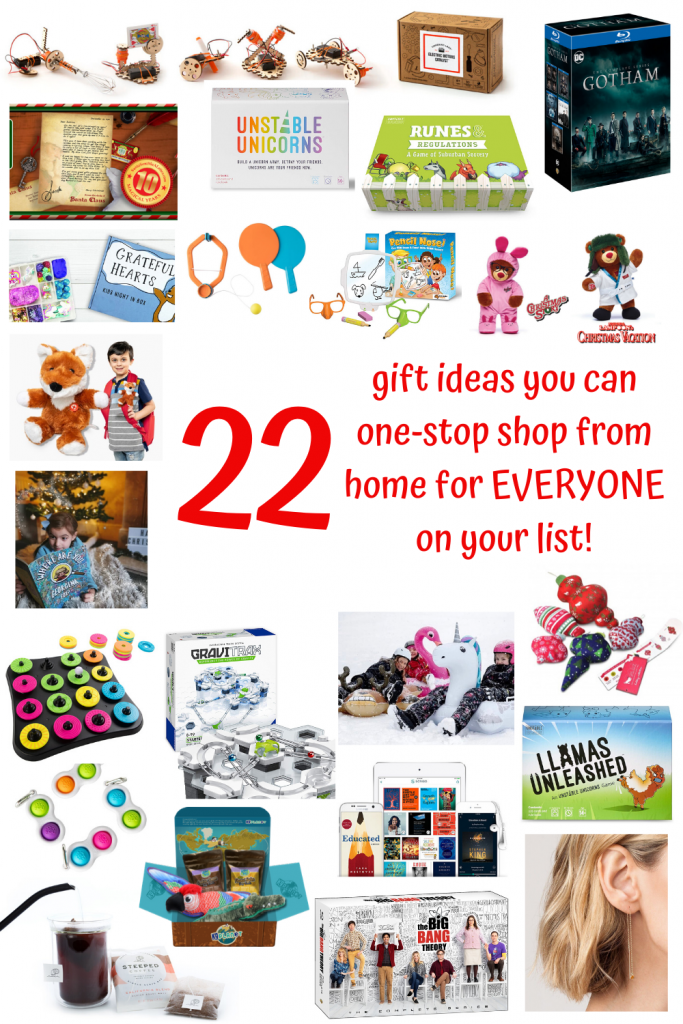 Now that you have the full list of items on the Annual Mom of the Year One-Stop-Shop Christmas Gift Guide, it's time to get your shop on! All with the nifty convenience of not leaving your house of course 😉
The One-Stop-Shop Christmas Giveaway!
Make sure to enter the giveaway below for the chance to score a bunch of the items on this one-stop-shop Christmas gift guide for yourself! One winner takes all, so enter for the chance to cross off a huge chunk of your shopping list in one swoop! Score!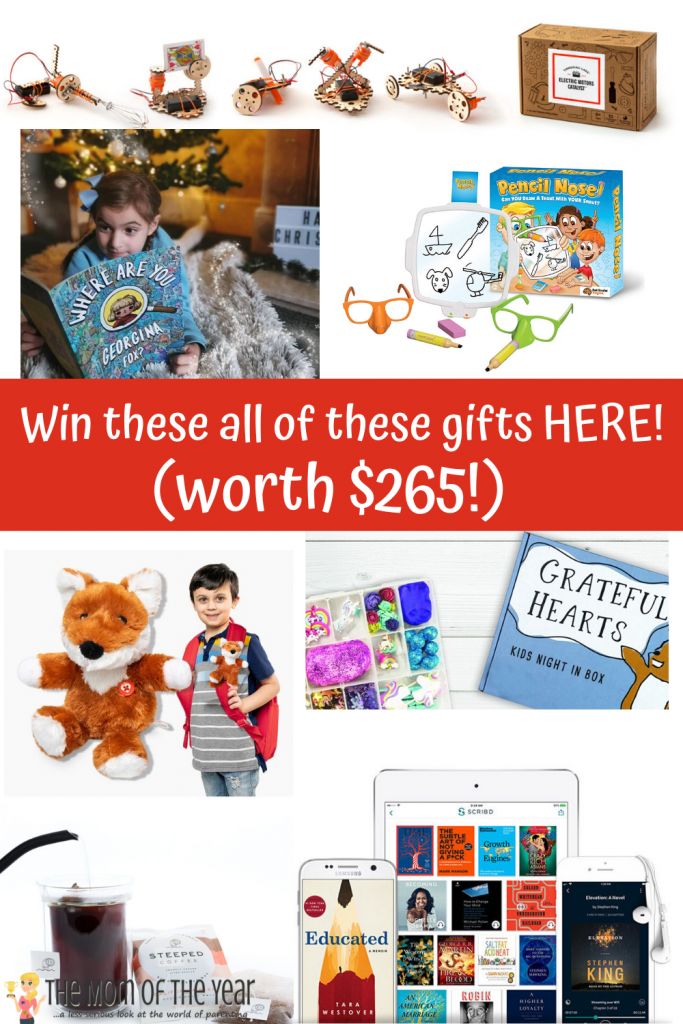 As long as you are 18 or older and live in the continental United States, you are eligible to win through the Rafflecopter below. Go enter!
Happy Christmas and happy easy one-stop-shop Christmas shopping, friends! You've got this one in the bag!
***************************************
Do you have a small business you'd like to promote for the holidays? We want to spread the word about what you do for Small Business Saturday 2019! If you have a product or a service to offer or are a consultant for a larger business, send an email to Lindsay@themomoftheyear.net for more details!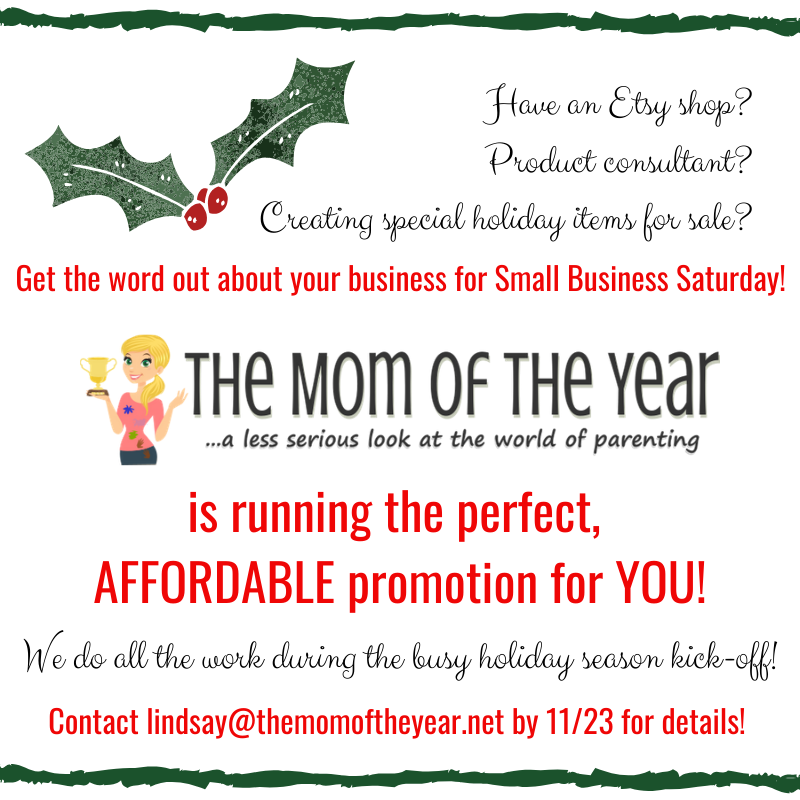 The following two tabs change content below.
Meredith blogs at The Mom of the Year, where she dedicatedly earns her title one epic parenting fail at a time, offering quick, relatable laughs for fellow parents and all their empathizers. She has been part of several best-selling anthologies, featured on prominent sites such as Huffington Post, In the Powder Room and BlogHer, and loves her role as the Executive VP/Operations Manager of The BlogU Conference. When she's not breaking up fights over Legos and juice boxes, she remains fully committed to sharing a less serious look at the world of parenting.