*** This is sponsored content written by me in partnership with Depend® so I could fill you in on their new products to ensure you feel confident . All opinions are my own. ***
Well friends, it's time to get real here. Raise your hand if you know bladder leakage isn't just something that can happen when you get older, but something that many of us mamas suffer from now too, especially after giving birth. Did you know nearly 65 million Americans experience bladder leakage in one form or another? Regardless of age or reason, bladder leakage doesn't have to get in the way of living life. Most importantly, needing a little help doesn't have to be embarrassing. Depend® brand, the incontinence category leader, is committed to offering dignified solutions that deliver both comfort AND confidence. November is National Bladder Awareness month its the perfect time to make sure you are tacking your day with confidence as holiday prep starts full swing. Whether you have endless errands to run, are traveling to see relatives, or you're headed to the gym to battle holiday pounds, Depend® has two new products that will ensure you feel confident whatever your day-to-day holds.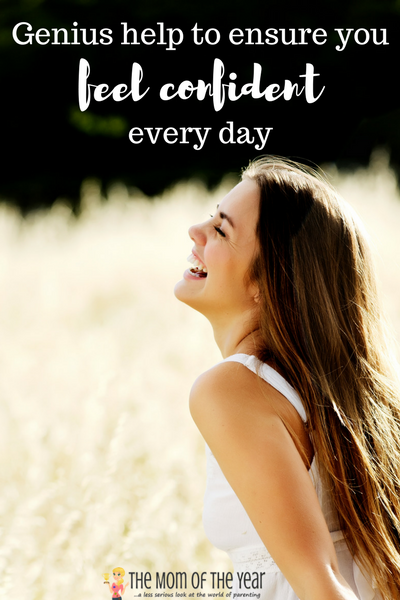 Feel confident with these smart products:
Depend® Silhouette® Active Fit® Briefs
These briefs fit exactly like they say! They feature a premium cotton-like fabric that's now more breathable, plus a signature feminine style for an ultra-smooth, sleek fit under your clothes. You even have a choice of color so you are guaranteed to be comfortable, stylish and confident to rock any activity, anytime.
Depend® FIT-FLEX® Underwear
We all know how important dry and comfortable underwear is and FIT-FLEX® fits the bill. This underwear has fast absorbing material and all-around leg elastics with a smooth, close-to- body fit. We are all different shapes and sizes so having a better fit helps you feel confident–whatever you are doing. This underwear is perfect for doing jumping jacks at the gym, yard work, or going to dinner and a movie with friends. It's versatility makes it perfect for all occasions!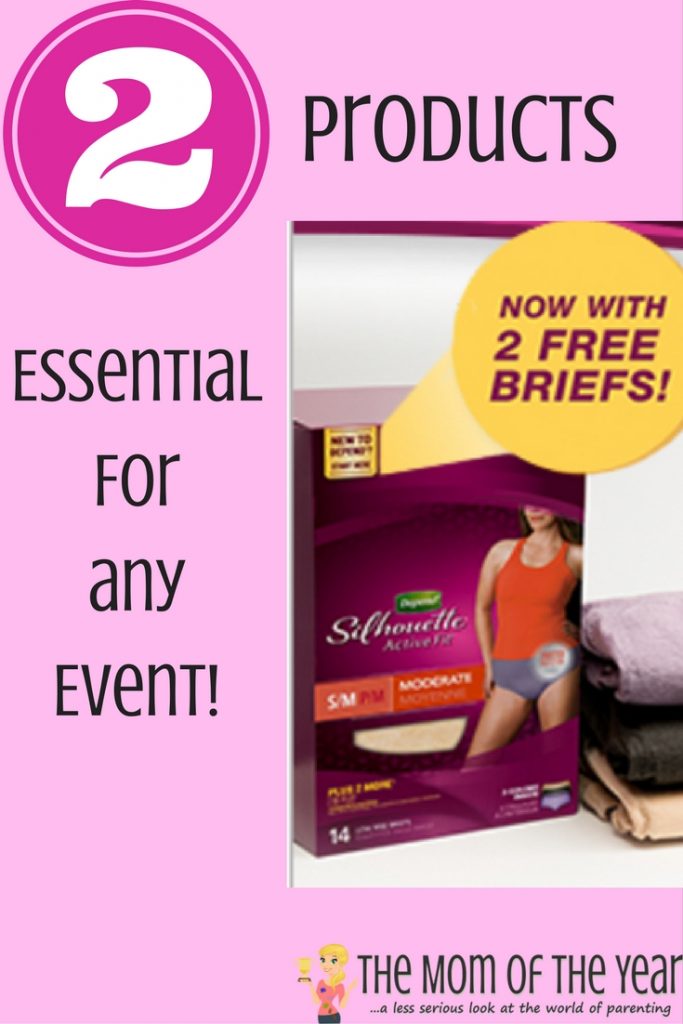 Want to save while you feel confident?
As a bonus, specially marked packages of Depend® Silhouette® Active Fit® Briefs and FIT-FLEX® Underwear will include two additional pairs through the end of the year. Even better, from now until the end of the 2017 (while supplies last), you can get $2 off the Depend® Silhouette® Active Fit® briefs and Depend® FIT-FLEX® underwear HERE.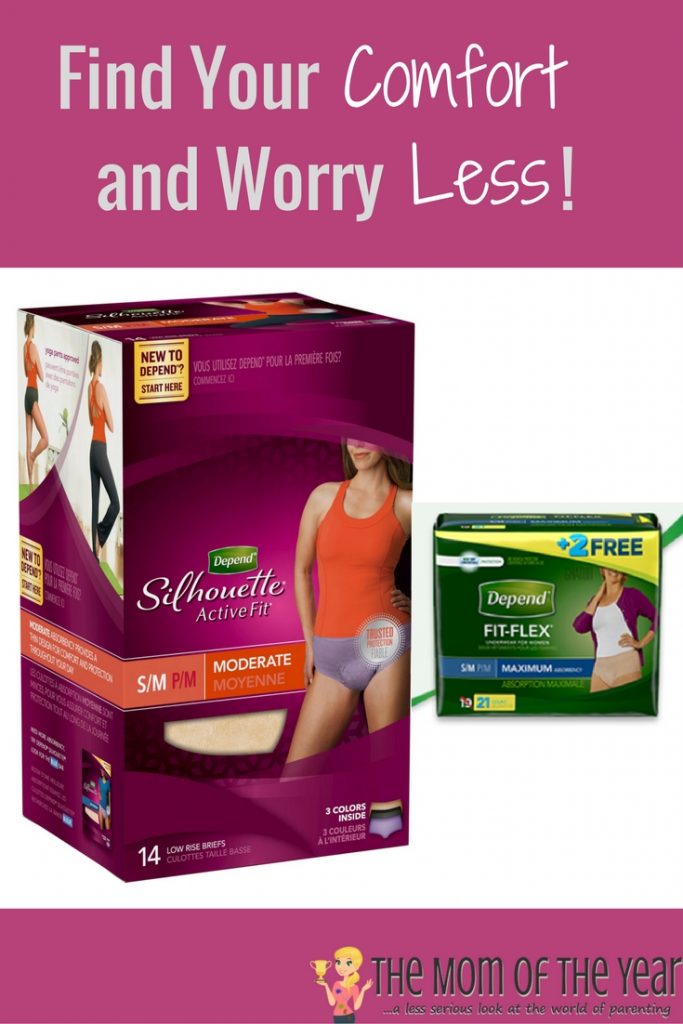 Now that you can be at ease with your leakage, you can spend more time fretting about more important things like getting your family to the plane on time braving the treacherous holiday mall crowds. Dive into your holidays with ease and leave stressing about incontinence at the door!
For more information about incontinence, Depend® products, and for product coupons, please visit http://bit.ly/DependBoutique and follow Depend® at Depend.com, and on Facebook, YouTube, and Pinterest.
The following two tabs change content below.
Lindsay Houser
When Lindsay isn't fielding three-nager temper tantrums and scraping Play-Doh off the floor, her passions are the great outdoors, cooking, building, creating, and healthy, holistic living.
Latest posts by Lindsay Houser (see all)