The only thing crazier than sorting the after school and homework routine, is managing to actually leave the house in the morning! Between getting the kids out of bed, dressed, and gathering up last minute items, breakfast time can take a serious hit.
We've found six tried and true shortcuts to ensure the kids (and you!) get a nourishing breakfast, even if you are dashing around like a nut while you eat it!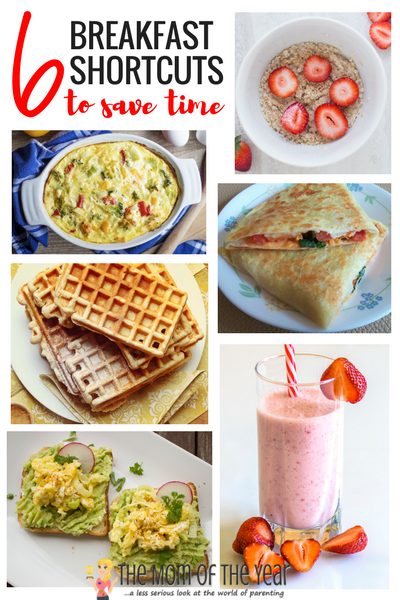 6 tried and true breakfast shortcuts: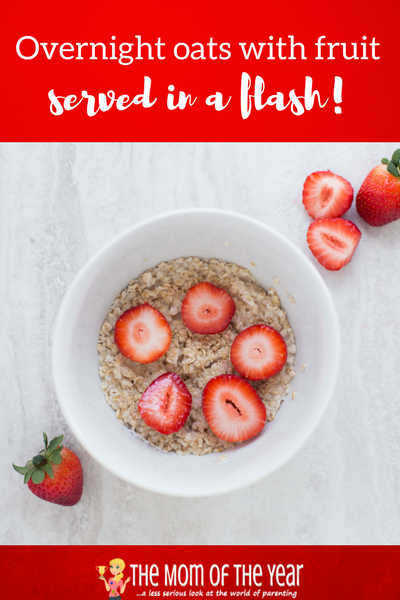 Oatmeal with Fruit
Go super quick with a batch of quick oats in the microwave, or get it on the table even faster with some overnight oats that are prepped in the fridge. Bonus points if you make your overnight oats in a lidded mason jar. Easy to pour into a bowl and warm up, or eat right from the jar!
For overnight oats:
Combine equal parts quick oats and almond milk in your container of choice, and stir. I like mine a little wet, so I go heavy-handed on the liquid. Let soak overnight in the fridge. Mix in your favorite flavors in the morning (think PB & J, fresh berries, etc). Serve cold or heat in 30 second intervals in the microwave, stirring, until warm.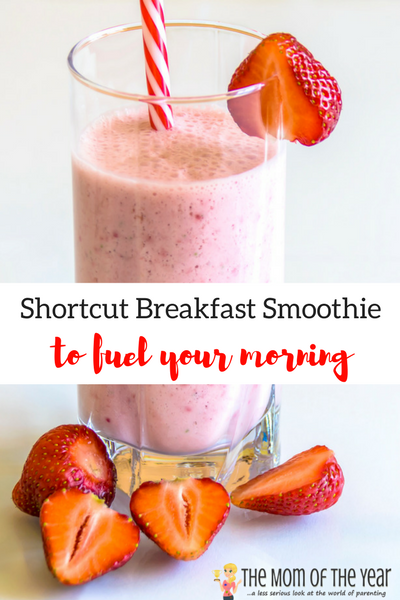 Smoothie
Chunk up your fave fresh fruit (or buy already frozen), mix, and separate into sandwich size freezer bags for individual portions. Be sure to use some bananas if you like creaminess without adding dairy. Sneak a little frozen (or fresh) greens like spinach to up the nutrients, and add some powdered peanut butter for protein. In the morning, just dump in the blender, add a healthy splash of your liquid of choice, blend, and go!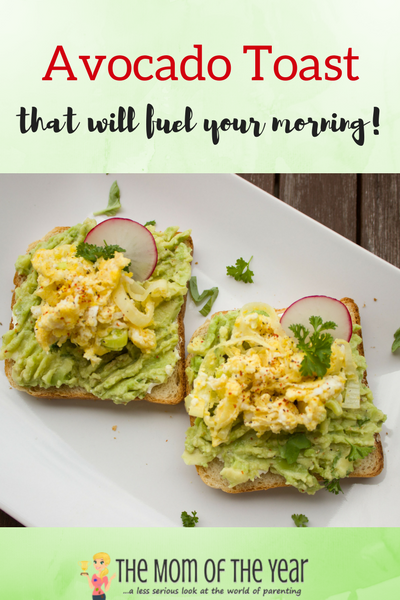 Avocado Toast
This one is as easy as it sounds. Toast up your choice of bread (we love a good 12 grain around here), smash up half of an avocado and spread on the toast. Sprinkle with salt & pepper. Toppings can run the gamut, but we tend to add sliced turkey, tomatoes, or scrambled eggs. Eat open faced, or close to make a more portable sandwich.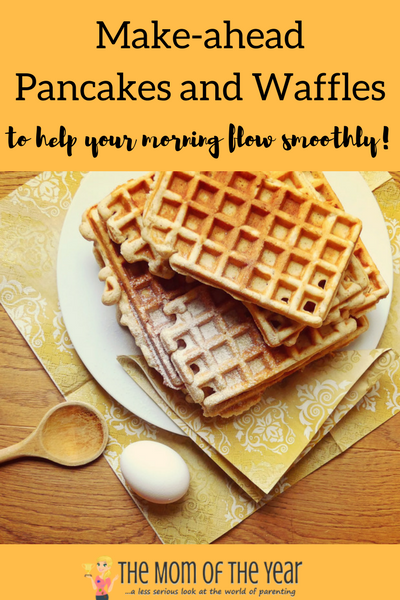 Make-Ahead Pancakes and Waffles
This is exactly what it sounds like, and I will never know why it took me so long to adopt. Make a huge batch of either pancakes or waffles (or both!) on Sunday, and every morning can feel like a special morning. Spread with flavored cream cheese or honey butter for an easy on-the-go version. Balance with fruit and a hardboiled egg for a quick and hearty weekday breakfast. These freeze well, and can be popped in a low toaster or the microwave for a quick reheat.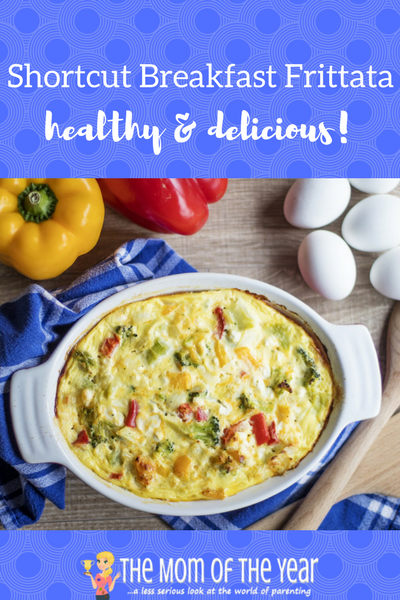 Frittata
Super versatile and ever-changing in our house. I lovingly call this the 'kitchen sink' breakfast since it's the perfect vehicle for leftover sausage, steak, veggies, etc. Whisk together 12 eggs, salt, pepper, a dash of onion and garlic powder, and pour over chopped ingredients in an oven proof pan. Cook for 18 minutes at 350 degrees, or until a knife inserted in the center comes out clean and any visible egg whites are cooked through. Add shredded cheese in the last 5 minutes of cooking, if desired.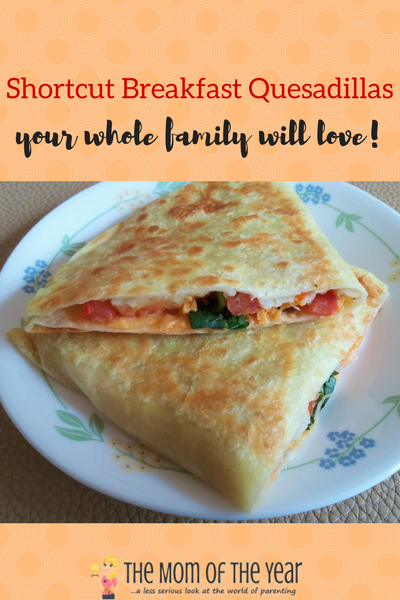 Quesadilla
This lunchtime staple is a total winner at breakfast. They can be made ahead and reheated easily, or made in big batches by assembling them on a cookie sheet, placing a second sheet on top and weighing down with a heavy (oven-safe) pan. A great way to use up leftover taco fixings, grilled chicken, veggies, and more! Bake at 350 degrees for approximately 10 minutes or until cheese has melted.
These breakfast shortcuts are right perfect for non-school mornings, too. They're equally at home on camp mornings, when you have a house full of guests and need to feed everyone quickly, or if you do any family travel in vacation rentals–these breakfasy shortcuts will become your savior!
Get these breakfast shortcuts in rotation, and say goodbye to that rumbling tummy!
The following two tabs change content below.
Heidi Rega
Heidi is a full-time mom to one spunk-tastic three-year-old, part-time nanny to 3 others, Publisher of Macaroni Kid Main Line, big time foodie, graphic design snob, and massive self-care advocate. With a professional background in food and beverage, and real world experience in what kids will actually consume, she ventures to bring you fun recipes that come "thisclose" to making everyone happy. We all know that it's an impossible feat; but this mom loves a challenge!
Latest posts by Heidi Rega (see all)