It's here. Even when the sun warms you, you can still feel that little hint of a nip in the air. I am a summer-lover, but always welcome the first hints of the changing season. With fall comes cozy sweaters, snuggles by the fireplace, and back to school. One of my favorite ways to usher in the new season, and new family schedule, is by mapping out ways to simplify our morning routine. The best (and yummiest) way I've found yet, are these incredibly easy, and healthy, Blender Honey Muffins.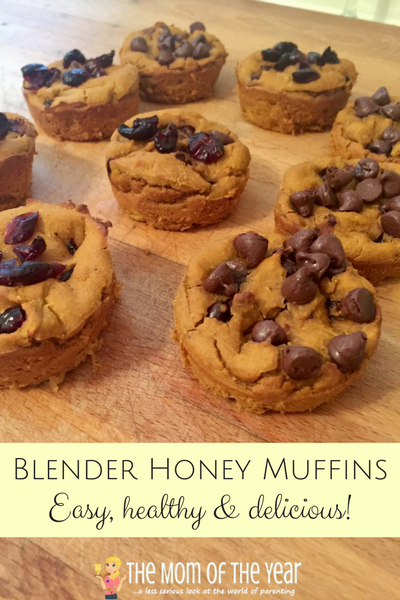 Blender Honey Muffins are adaptable, tasty, freeze like champs, and a super use of raw honey from the fall's honey harvest. The adaptability means you can make one batch and add different mix-ins to please the whole house. Want to take your preparedness to the next level? Make a entire batch of each flavor combo, freeze the extras, and you'll be set for weeks to come; that is, if you can stop snacking on them long enough to get them in the freezer 😉
Blender Honey Muffins:
2 cups Rolled or Quick Oats
1.5 cups Vanilla Greek Yogurt
1 Overripe Banana (not overripe? Add a smidge more honey!)
3 tbs Peanut Butter Powder (feel free to swap regular PB)
1 cup Canned Pumpkin (solid pack)
2 tbs Honey
Dash Cinnamon
Warm Water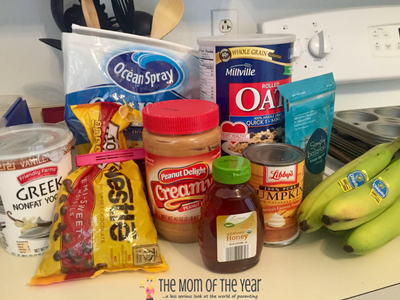 Start with approximately 1 cup of warm water in the bottom of the blender, then add honey and yogurt. Continue adding remaining ingredients. Blend until smooth, adding warm water a tablespoon at a time to loosen batter as needed.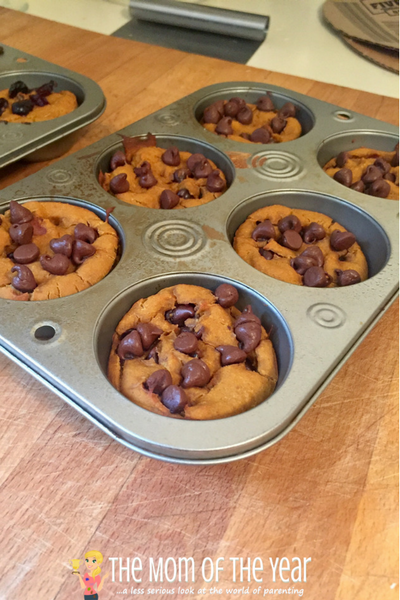 Pour into lightly greased muffin tins and bake at 350 degrees for approximately 20 minutes; alternatively you may use cupcake liners. Toothpick in center should come out clean when muffins are done. Remove from tins and let cool completely.
To Freeze: Wrap each muffin tightly in plastic wrap and store in a Ziploc bag in the freezer.
To Thaw: Defrost on high in the microwave for approximately 2.5 minutes.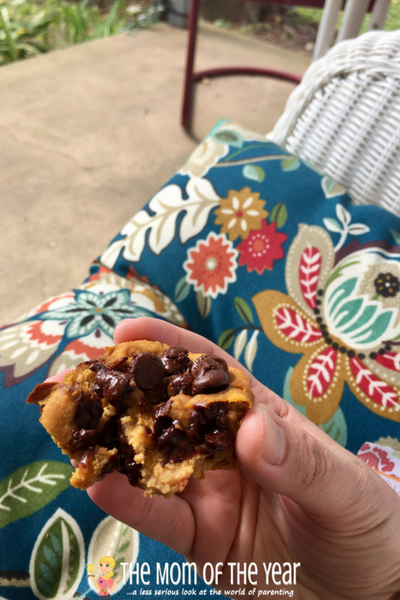 Our Favorite Mix-Ins for Blender Honey Muffins:
Chocolate Chips
Dried Cranberries
Chopped Walnuts
Chia Seeds
Blueberries
Banana Chunks
Peanut Butter Chips
Pumpkin Pie Spice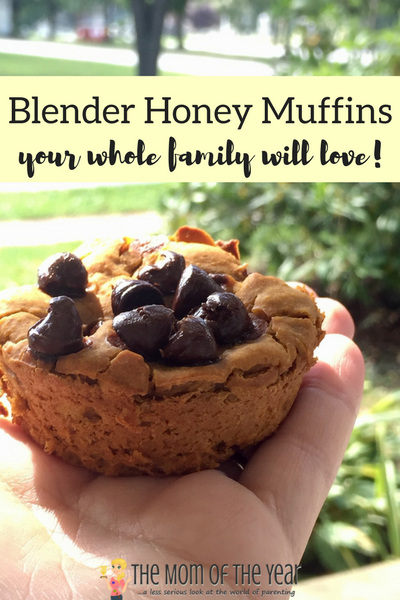 Not only are these little beauties a great breakfast, they're a fantastic treat for little ones (over the age of one–honey is not recommended for children under twelve months old) and as make-ahead snack for the expectant mama in your life. Tuck a dozen of these in her freezer, and she'll be thanking you when she has a perfect, healthy bite to grab once baby arrives. Since they're sweetened with honey and packed with fiber and protein, Blender Honey Muffins are a definite fall win!
The following two tabs change content below.
Heidi Rega
Heidi is a full-time mom to one spunk-tastic three-year-old, part-time nanny to 3 others, Publisher of Macaroni Kid Main Line, big time foodie, graphic design snob, and massive self-care advocate. With a professional background in food and beverage, and real world experience in what kids will actually consume, she ventures to bring you fun recipes that come "thisclose" to making everyone happy. We all know that it's an impossible feat; but this mom loves a challenge!
Latest posts by Heidi Rega (see all)