Our make-up drawers are like little beauty treasure chests filled with colorful palettes, lipsticks, blushes and much, much more. Some of it we don't even use. Okay…a LOT of it we don't use. And if you're like me, you probably even have some of those little sample products swimming around among your go-to items.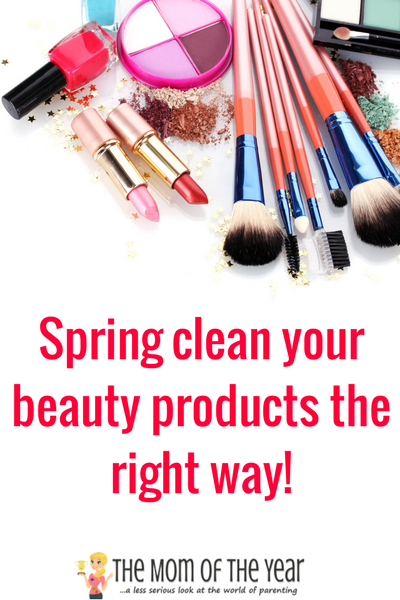 Let's be honest: you know if you haven't used a product within the last month, it's not going to be used. A lot of those products are the walking dead of cosmetics. Still holding on for dear life, but well beyond their prime.
So if you happen to be clutching your old bullet of color change lipstick (that never turned the hue it promised) hoping to keep it living amongst the tubes that are actually used, prepare to send that hideous so-not-perfect lippie packing.
Spring is here, ladies. And it's time to clean house, including our make-up stash. If you feel a lump welling up in your throat at all the items you're about to lose, well, hopefully you're wearing waterproof mascara to protect against those pending tears! 
How to Spring clean beauty products the right way:
Get the wastebasket and the tissues ready, because here is a list of all the beauty blunders you must toss NOW!
Mascara
Why are you still holding onto the navy mascara? Toss it! Also toss any mascara older than three-months. Not sure of the tube's birthdate? Play it safe and throw it away. Mascara can harbor bacteria, and eye infections aren't cute.
Powder Shadows & Blushes
Powder-based products actually last a few years. The big question here is about the colors. Do they still look good? Are they too trendy? If you happen to still have powder-blue shimmery shadow from the late '90s (you remember the cute pearly lid look…don't pretend you don't!), do everyone a favor and pitch the palette. Also toss any shadow color makes you look unwell. Sallow or jaundice is never a beauty trend.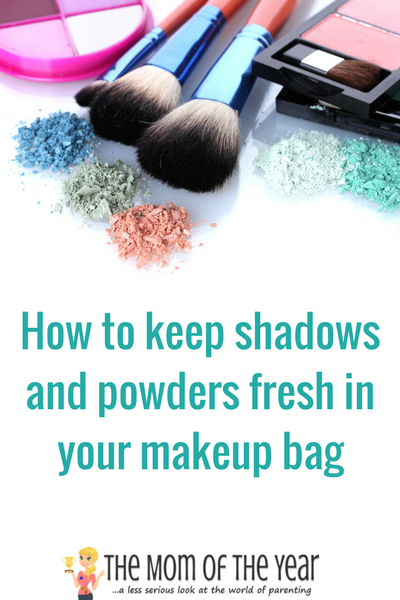 Lipstick
I've broken many bullets in my handbags. And I've cursed upon finding those broken bullets…why are the broken ones always dark red? Broken gooey bullets don't glide well. If the lipstick is a super expensive brand, then, yes, I do advocate trying to save them (buy a contact lens case or tiny jar and scoop them in there). But if those lipsticks were drugstore brands, just go out and buy new products. The mess is NOT worth the hassle.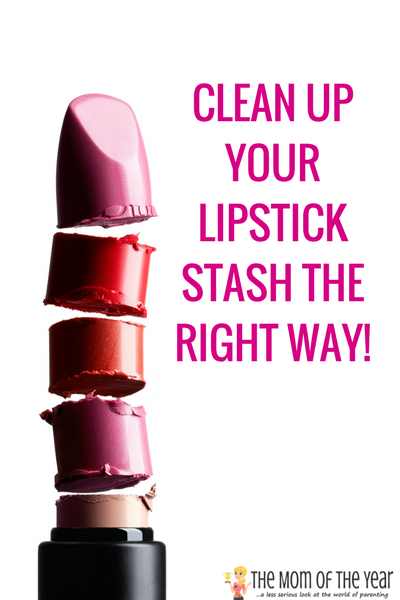 Foundation
The trickiest product to sort in any beauty arsenal is foundation. Most women need two shades—one for spring/summer and one for fall/winter to accommodate our changing complexions. Popsugar recommends replacing oil-free foundation after a year and compact foundation after 18 months.  I'll expand on this and say that if your foundation is near the end and you need a new product for summer, just toss the old.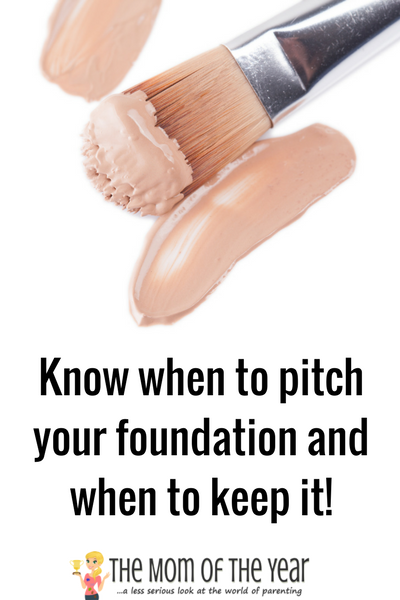 Brushes
Don't toss make-up brushes, but you do need to clean them thoroughly. Make-up brushes can harbor bacteria, so it's important you never share them with friends. Brush cleaner may be purchased at most stores. Or go full-on DIY and mix up your own cleaner: Good Housekeeping recommends cleaning brushes with a gentle soap or shampoo. Wipe the handle with alcohol to disinfect. Don't bother cleaning sponge tipped shadow applicators; replacements can be purchased cheaply at any discount store.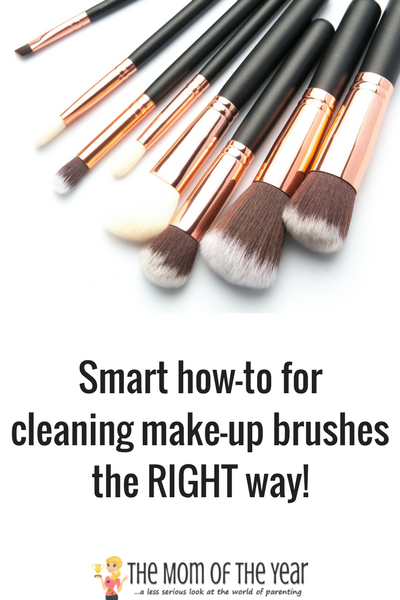 Jewelry
While you're cleaning those brushes, it's also time to give rings, earrings and other accessories a thorough scrub. Earrings get really gross over time, so wipe them off (backs, too!) with either witch hazel or rubbing alcohol. Clean diamond jewelry by soaking in a solution of warm or hot water and mild dish soap.  Gently scrub with a soft toothbrush. Never use acetone, chlorine or bleach on diamonds…and also never ever use an ultrasonic cleaner (it can loosen the stones).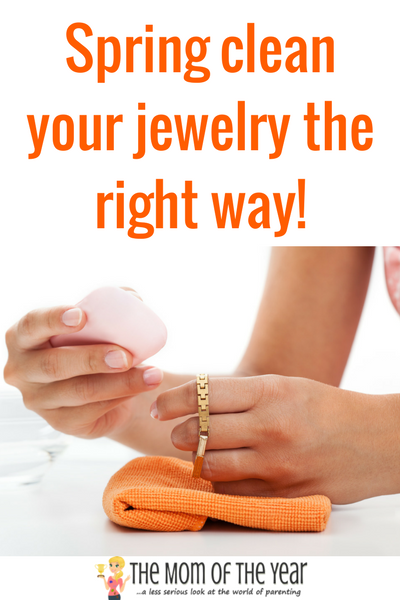 While saying goodbye to any beauty product can be traumatizing (I still won't let go of a few!), purging the collection is the best way to make room for newer, better products. Companies are always expanding product lines, colors and updating formulas, and like technology, cosmetics need upgrades too. Toss out the old, then treat yourself to new colors and palettes. After all, unicorn colors are so '17!
________________________________________________________________________________________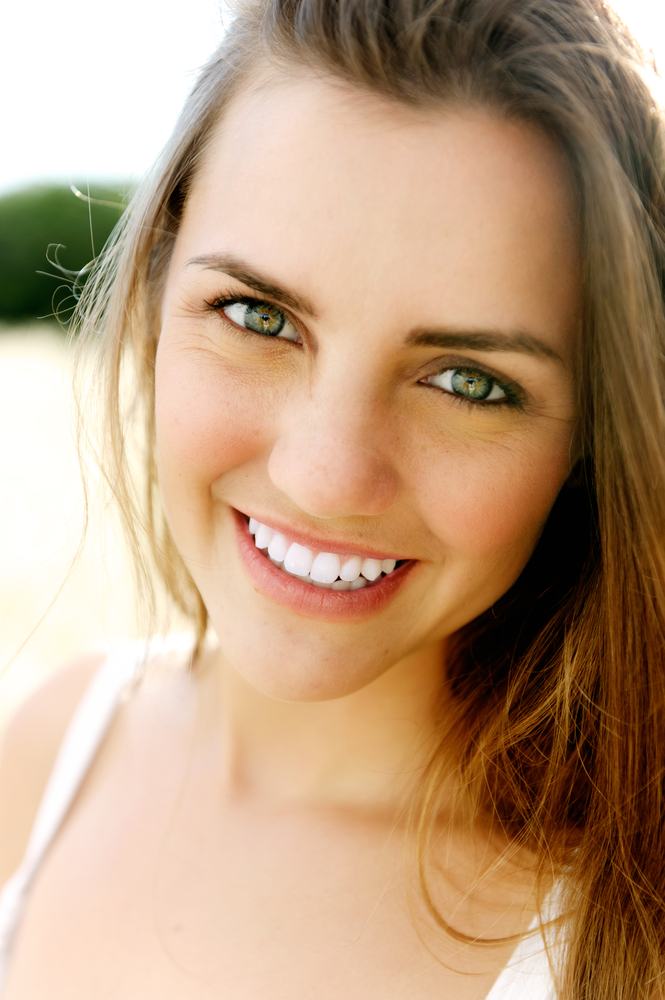 Born and raised in Austin, TX, Hilary Smith is a free-lance journalist whose love of gadgets, technology and business has no bounds. After becoming a parent she now enjoys writing about family and parenting related topics. Follow along with her on Twitter!
First image credit: depositphotos.com, Image ID:10587574, Copyright:belchonock
Second image credit: depositphotos.com, Image ID:12892290, Copyright:AR-Images
Third image credit: depositphotos.com, Image ID:10026047, Copyright:belchonock
Fourth image credit: depositphotos.com, Image ID:143144595, Copyright:artcasta
Fifth image credit: depositphotos.com, Image ID:69042045, Copyright:merrydolla 
Sixth image credit: depositphotos.com, Image ID:38313831, Copyright:photographee.eu
Seventh image credit: depositphotos.com, Image ID:141722192, Copyright:onairjiw
The following two tabs change content below.
Meredith blogs at The Mom of the Year, where she dedicatedly earns her title one epic parenting fail at a time, offering quick, relatable laughs for fellow parents and all their empathizers. She has been part of several best-selling anthologies, featured on prominent sites such as Huffington Post, In the Powder Room and BlogHer, and loves her role as the Executive VP/Operations Manager of The BlogU Conference. When she's not breaking up fights over Legos and juice boxes, she remains fully committed to sharing a less serious look at the world of parenting.