It's that time of the year when you start thinking about the Science Fair. Or, if you're like me, it's that time of the year when you look at the calendar, see SCIENCE FAIR PROJECTS DUE, and go into panic mode. Here's the thing: the Science Fair sounds like a great idea in September. You and your kiddos are all bright eyed and bushy-tailed with beautifully packed lunches, getting to the bus stop five minutes early, and homework completed with no (okay, minimal) tears. But now? You've barely survived the holidays and now you're supposed to pull a mind-blowing Science Fair project out of mid-air?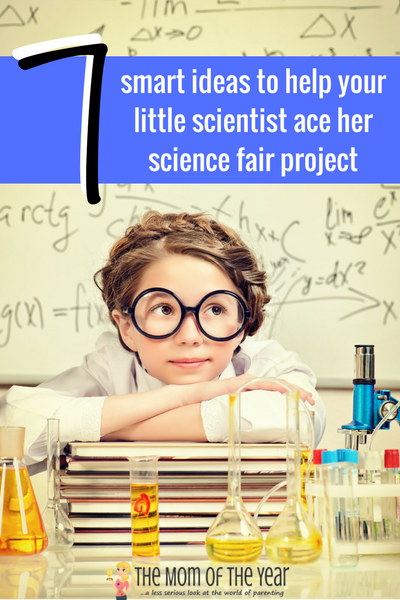 As a mom, we want the best for our kids. We want an elaborate project that our child will be proud to present. We want them to learn and show their brilliance to the judging committee. And, if we are being totally honest, we want to look like we ourselves are acing this mom-of- a-science-fair-kid gig. Take a minute to remind yourself that YOU are not the one being judged here. This is about your kiddo learning and having fun.
The teachers running that Science Fair? We want all of that for your child, too. But we want it to be simple enough that your child can complete it primarily on his or her own. And we want it to be a rewarding experience for both your child AND you. We do NOT want it to cause stress. And most of all? We want it to be FUN for your child. We truly want students to be proud of the work that THEY completed.
So what now? Well, the project has got to get done; there's no great way around it. But here are some tips to get you moving and hopefully make the process an enjoyable one for all involved.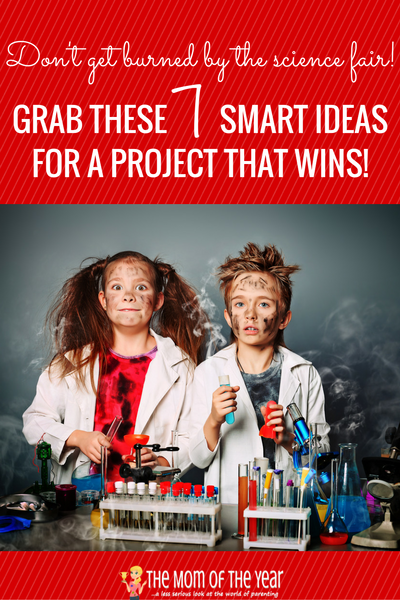 7 Tips to Ace Science Fair Projects:
DON'T reinvent the wheel. Seriously. Do not make yourself crazy trying to think of a topic. THOUSANDS of Science Fair projects have been completed, and it is not cheating to research ideas and get some inspiration of what might work for your child. I love, love, love the website www.sciencebuddies.org. It offers a short questionnaire relating to your child's interests and hobbies, and it suggests projects that may work well. It really outlines what to do and how to do it. This site is your friend. Like, your very best friend.
DO pick a topic that is truly interesting to your child. See above and check out that website. (No, I don't work for the site! The ideas are just truly fun and educational and help you take the guesswork out of what science fair projects might be engaging for your kiddo.) Encourage your child to think about his or her interests. Also, talk through the ENTIRE project before committing. Just because the topic sounds fun doesn't mean that the PROCESS will be fun.
DO give yourself plenty of time. Even if the project you choose looks like it can be done in an afternoon, remember that the experiment itself is just one portion of the project. Your child will also likely need to write a report, create a graph to show data, and create a tri-fold presenting all of his or her findings. Depending on your child, that very well may be the longest/most difficult part of the project. Do yourself a favor and plan more (way more) than a few hours on a Saturday afternoon to get it all done.
DON'T make it harder than it is. Remember to take your child's age into account when you are envisioning the final project. Let's be realistic. The last graded project you did was probably, well, a pretty long time ago. And while I'm sure you did a bang-up job, your child isn't quite there yet. Coloring outside the lines is ok. Imperfect handwriting is ok. Let the project reflect not only what your child has learned, but also who your child is.
DO encourage your child to do the bulk of the work. It's hard, I know. Your child is exhausted, it's late, and you are tempted to just finish the darn thing yourself. Don't! Not only is it not a good lesson for your child, but, more importantly, we, as educators (AND moms!) want children to be proud of the science fair projects they have done. If the project is really and truly theirs, they will not only have learned a great deal, but they will also feel a true sense of pride in what they were able to accomplish.
DO practice before the day of the Science Fair. Most schools will have students come in and speak with teachers/volunteers who are on the judging committee. For some kids, this can be the hardest part. It's difficult to get up and speak in front of adults, so be sure to do a few dry runs. Ask your child questions about what they did and how they did it, and remind them that the adults are interested in what they have done, and they are only asking questions to learn more about the experiment.
DO have FUN! Try your best to make the process a fun one for your child. Will mistakes be made? Yes! Could the experiment fail? Possibly. (And that's ok! A perfectly acceptable finding can be that your hypothesis did not hold up because the experiment, though attempted multiple times, did not work as anticipated). Through it all, the most important thing is that your child is learning something new. Take a deep breath, pack your patience, and have fun experimenting and learning with your child!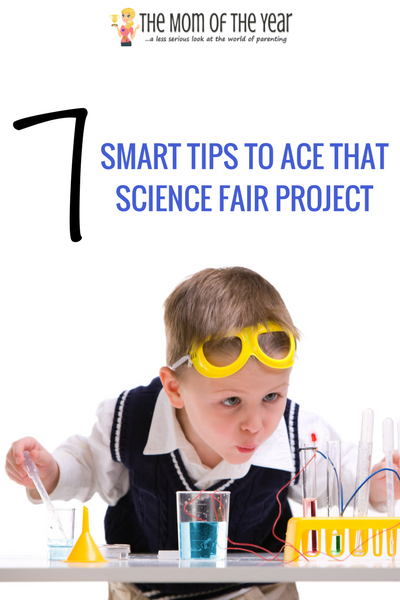 While I can't guarantee that these tips will solve all of your Science Fair woes, I can promise that they will make your life at least a little bit easier. Plan ahead, don't expect perfection, and have fun. You've got this, mommas!
First image credit: depositphotos.com, image ID:70192087, copyright:prometeus
Second image credit: depositphotos.com, image ID:4730038, copyright:shalamov
Third image: depositphotos.com, image ID:10995791, copyright:prometeus
The following two tabs change content below.
Amy Waltermyer
Amy is an English teacher turned stay at home mom to her three amazing kiddos, ages 10, 8, and 4 months. She has been married to her very own Superman for over 12 years and loves riding this crazy roller coaster of life with him. After getting the "big kids" to their various activities (soccer, and hockey, and dance…oh my!) and loving every second of being back in the baby stage, Amy still finds time to work as an educational consultant, focusing on ACT/SAT test preparation. If there's time after that (HA!), she enjoys going for long mind-clearing walks, reading, and binge-watching anything on Bravo. Amy enjoys traveling with her family and spending time with friends…making memories one crazy adventure at a time!
Latest posts by Amy Waltermyer (see all)