School has been in session for a few weeks now, and just when we felt like we were starting to get this whole school thing down, It happened. You know what I'm talking about–the H word. HOMEWORK. The word that can flip your night on its head and make both children and parents cry. It's here, mamas, and it's here to stay–at least for another 180 or so days.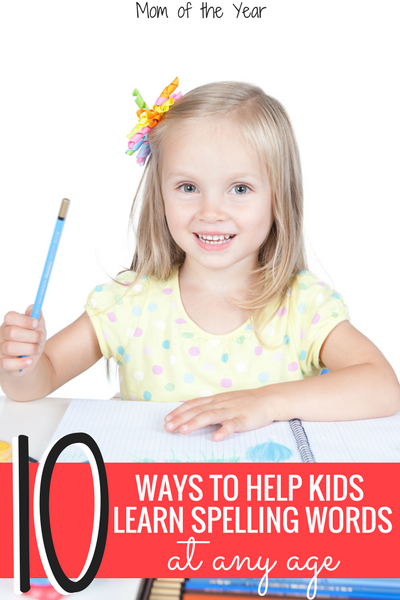 Since it can't be avoided, let's talk tackling strategy. One of the first homework assignments that kids across the board are given is spelling words. As a teacher, I have assigned many different types of spelling assignments to my students, and as a mom, I have played the game of making spelling fun for several years. What I've found is that, as with many aspects of learning, making spelling FUN is the key to help kids learn spelling words. Making it a game and working it into everyday life is more entertaining to the kids, and when they enjoy what they are learning, it is more likely to stick with them. So where do you start?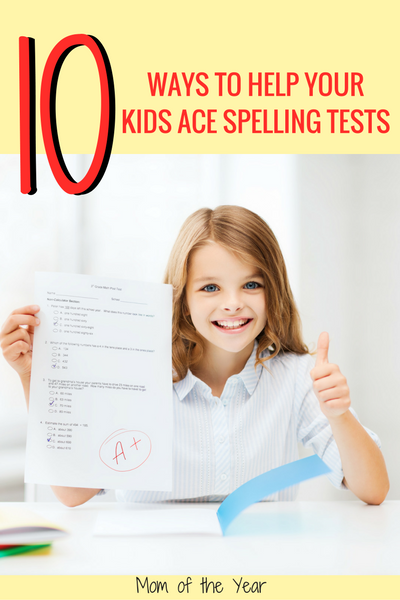 Kid-tested (and approved!) ways to help kids learn spelling words:
Bath Letters. Even as my kids are getting bigger, we love bath time! Bath toys are cheap and, get this, can be educational, too! I love the foam bath letters. Grab a set or two and toss them in the water at bath time. Make a game of it by having your kiddo spell out his/her spelling words in the tub. They get clean AND learn–a win-win in my book!
Word Art. This is a favorite at our house. A few years ago, my son had an assignment at school to draw a picture (of anything he wanted) and "hide" his spelling words within the picture. The result was SO COOL! (Think words hidden in the rays of the sun, words growing off trees, words floating in the ocean, words being scooped up by construction vehicles, etc.) The possibilities are endless, and not only does it help the child remember spelling words, but it also promotes creativity and a sense of ownership over the words.
Hangman. An oldie but a goodie. You know the drill–draw lines for the number of letters in the word and have your kiddo start guessing letters. This is a great way to help kids learn spelling words by having them be the drawer or the guesser. From laying out the blanks to guessing the word based on number of letters and letter placement, your child will be getting increased exposure to the words which, over time, will lead to word and spelling retention.
Word Scramble. For this one, you'll want to print out letters and cut them into squares. Put a big pile of the letters in front of your kiddo, and have him or her sort through the letters to form spelling words. This works so well because it reinforces letter identification while, at the same time, the kids are getting practice building their words.
Copy Cat. There's not much to this one, but sometimes some plain and simple copying is the way to go. Spelling is not my son's favorite thing in the world. It can be tough for him, and he gets overwhelmed if the new words look too big or too tough. His favorite thing to do on his first day working with new words is to simply look at his list, repeat each one as I read them to him, and then, using his list, copy each word. This can be done any number of times. When he was in kindergarten and first grade, we wrote each word one time. In second and third grade, he wrote each word two times. Now, he writes each word three times. Copying the word builds confidence spelling the word.
Songs/Rhymes. We do a lot of singing in this house. A lot. Even our kids joke that we are singing 60% of the time (which may not be too far off base!) It may be the music-student in me, but I love putting the words to songs, even just simple nursery rhymes. It helps the kids to memorize the patterns of the letters and makes spelling more fun!
One Letter at a Time. This one is like copying, only instead of copying the whole word from beginning to end, the child will write one letter at a time. So the word "school" would look like this: s sc sch scho schoo school. The repetition helps with retention AND, if your kiddos needs handwriting practice, this method serves double-duty.
Play with your Food. I know, I know…the last thing we want at the end of the day is a big old food-induced mess. But spelling with food can be fun, and it could even serve as an afterschool snack. There are lots of snacks out there that come with letters on them. Pour your kiddo a bowl and see what spelling words he or she can spell for a yummy way to help kids learn spelling words.
Word Search. Create your own–either handwritten, or just Google "create your own word search" to whip up one in no time. You just plug in the spelling words in and it's done. Your child will have fun searching for his or her words. Sorting through the letters to hunt for the words reinforces letter placement and correct spelling.
Sidewalk Chalk. This one is lots of fun. When it comes time to "test" the words before the actual test, get outside and try giving the test in the driveway. Let your kiddo get creative with color, size, etc. The main thing is to help kids learn spelling words by making it FUN!
Before I send you on your way to tackle that word list head-on, I'll leave you with a few tips that I've found to be helpful both in the classroom and in my own home.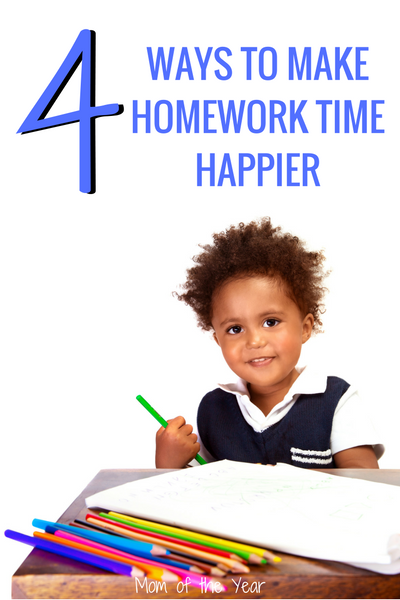 4 smart tips to help kids learn spelling words:
Timing is EVERYTHING. Pay attention to your child and see what seems to work best for him or her. For my own kiddos, homework happens right after school. We walk home from the bus stop, grab a quick snack, and sit right down at the table to get started. I used to give them a break, but I've found that the longer we wait, the harder it is. In your house, it might be best to take a break and start homework after dinner. Each kid is different, but don't hesitate to play with the timing until you think you've got a schedule that works for all of you.
Consistency. Once you find that magical timing where your kiddo is willing and able to sit and focus on the task at hand, try to keep it consistent. Kids thrive on routines in all areas, and homework is no different. Once it becomes part of the routine, it will (fingers crossed!) become less of a daily battle.
Take Breaks! You know that moment when you can see a meltdown in your near future? When you see this coming, step away from the homework. I see meltdowns approaching with my own kids when something is especially difficult or if they are already having "one of those days". As much as I want to push through and get homework over with, I know that sometimes, less is more. If your kiddo needs a break, stop. Try a snack, a walk outside, a game…anything to take the pressure off. When your child seems ready, return to the table and finish that work. (Remember, consistency is key!)
Patience, Patience, Patience. Life is SO busy these days. The kids get home and it feels like we are all running in different directions. Dance, soccer, meetings, etc., and at the end of the day? I'm beat. Like fall-into- bed exhausted. So I have to remind myself that if I'm feeling that way, my kids are likely feeling that way too. They've just spent six or more hours putting their brains to work, so even the smallest of tasks can feel as if we're asking them to move mountains. Patience goes a long way. I remind myself daily that their little minds need me to be patient as they learn and grow.
Bottom line? I can't promise to make your nights free of tears and frustration over the dreaded H-word. I can, though, promise that you're not alone. These tips and tricks to help kids learn spelling words will make it a bit easier, and stay strong, mamas! Summer is only 8 months away!
First image credit: depositphotos.com, image ID:15824469, copyright:Iuliia
Second image credit: depositphotos.com, image ID:30211479, copyright:Syda_Productions
Third image credit: depositphotos.com, image ID:51790911, copyright:AnnaOmelchenko
The following two tabs change content below.
Amy Waltermyer
Amy is an English teacher turned stay at home mom to her three amazing kiddos, ages 10, 8, and 4 months. She has been married to her very own Superman for over 12 years and loves riding this crazy roller coaster of life with him. After getting the "big kids" to their various activities (soccer, and hockey, and dance…oh my!) and loving every second of being back in the baby stage, Amy still finds time to work as an educational consultant, focusing on ACT/SAT test preparation. If there's time after that (HA!), she enjoys going for long mind-clearing walks, reading, and binge-watching anything on Bravo. Amy enjoys traveling with her family and spending time with friends…making memories one crazy adventure at a time!
Latest posts by Amy Waltermyer (see all)