This post was sponsored by WaterWipes as part of an Influencer Activation for Influence Central and all opinions about these pure baby wipes expressed in my post are my own.
Parenthood is chockful of choices. So many choices that it can all be super overwhelming. Breastmilk or formula? Baby-led weaning or purees? Cloth or disposable diapers? Do pure baby wipes really matter? We all want what's best, and choosing baby wipes for our family is no different.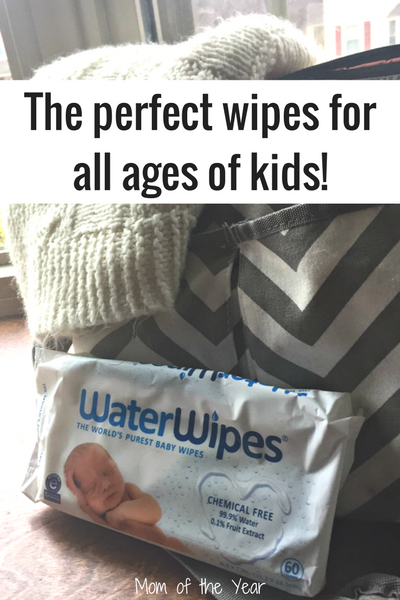 So many options claim to be "natural" and upon further investigation are really not what they appear to be. Being able to purchase them easily is another huge piece of the puzzle. A lot of good the perfect wipes will be if you can only purchase them on the third Thursday of the month, for half of your salary, from a store 20 miles away. Is finding pure baby wipes that are accessible, affordable, and safe option really too much to ask?
Why WaterWipes are such a fantastic pure baby wipes find:
While we are past the diaper stage at our house, that doesn't mean we aren't still reaching for baby wipes constantly. We use them for cleaning up hands and faces on a regular basis. Our kiddo has super-sensitive skin, so I was really excited when I heard about WaterWipes. These pure baby wipes are a fantastic chemical-free option that is made with only two ingredients; 99.9% pure Irish water and 0.1% grapefruit seed extract.
Imagine my excitement when I found WaterWipes at Walmart.com for only $12.99 for a 4 pack! Score! Now, I'd found wipe I could purchase online or at the store that were chemical-free, affordable, and accessible. Could their performance wow me and make me a WaterWipes convert? Well, not only did they clean extremely well, there wasn't any residue left behind, just the fresh scent of clean skin. We tested them on hands and faces, and even a super messy bathroom incident (I'll spare you the gory details!). WaterWipes really are an amazing, natural alternative to traditional baby wipes, even well into the toddler years!
I decided to put these pure baby wipes a more traditional diaper test as well, so I brought them along to a friend's and used them for a few days when helping out with her almost 2 year old. This little one has eczema, and it was amazing to see that after a few days and what must have been over fifteen diaper changes, she was rash free! We even used them for post-pasta wipe downs and no sign of a rash on her cute little face, either!
I'm sure I'll agonize over many other parenting choices, but knowing that I can easily find this pure and natural option easily at Walmart.com is a definite parenting win!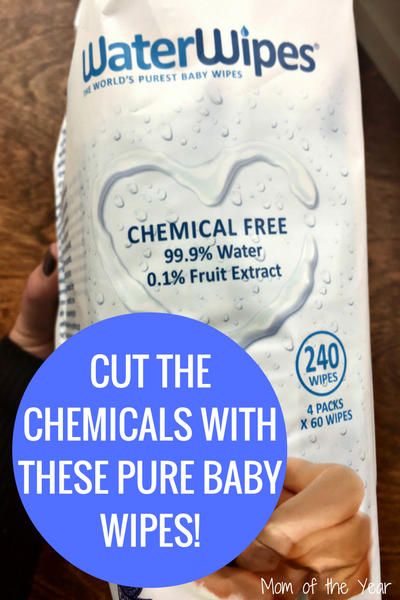 *******************************************************************
Good news, readers! You can score one of five $100 Walmart gift cards so you can stash up on your own stock of WaterWipes. Now through December 9, 2016, enter below! I-C will randomly select winners from all program entries and will facilitate fulfillment of the winning prizes (5 winners).
Thanks to WaterWipes as part of an Influencer Activation for Influence Central for the chance to check out these pure baby wipes and share my experience with all of you!
The following two tabs change content below.
Heidi Rega
Heidi is a full-time mom to one spunk-tastic three-year-old, part-time nanny to 3 others, Publisher of Macaroni Kid Main Line, big time foodie, graphic design snob, and massive self-care advocate. With a professional background in food and beverage, and real world experience in what kids will actually consume, she ventures to bring you fun recipes that come "thisclose" to making everyone happy. We all know that it's an impossible feat; but this mom loves a challenge!
Latest posts by Heidi Rega (see all)