Lunch around these parts used to be kind of ridiculous. Don't get me wrong; after my daughter graduated from organic food for babies, I did manage feed her a well-rounded meal most days. But I myself would make do with a few leftover bites snagged from her plate more times than I'd like to admit. Three hours post "lunch" I'd be hangry and unable to focus. Something needed to change. I can't recall the first time I stumbled upon grain bowls, but I haven't looked back since.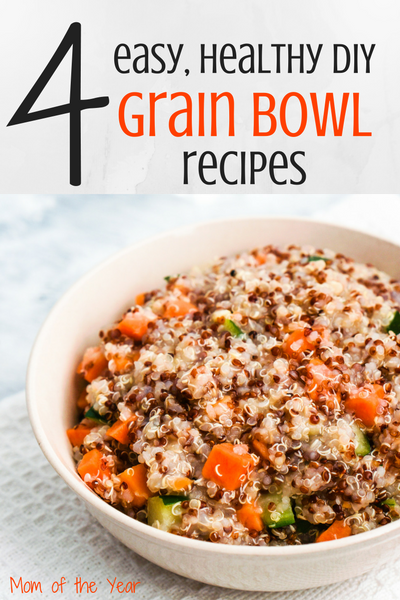 Grain Bowls are hearty, healthy, satisfying, and a fantastic way to use up leftovers. You can start with any grain of your choice. Around here quinoa, brown and wild rice blends, and farro are favorites. I like to make a big batch of grains on Sunday to last through the week. I also keep a few of the microwave ready pouches in the pantry for last-minute needs. I can easily assemble a few containers with the grains, and top with whatever protein and veggies we have on hand.
Intrigued? Come join me on the journey to a less hangry lunch time, friends! It's easy.
Start with your preferred grains and then try some of my fave topping combos for grain bowls: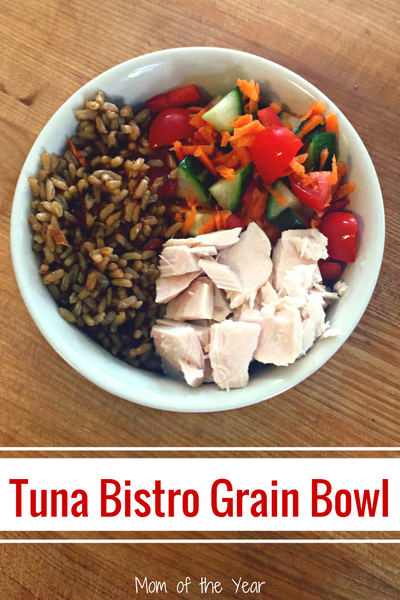 Tuna Bistro Bowl
Chopped tomato, cucumber, and shredded carrot with chunk white tuna. Drizzle with Italian-style dressing.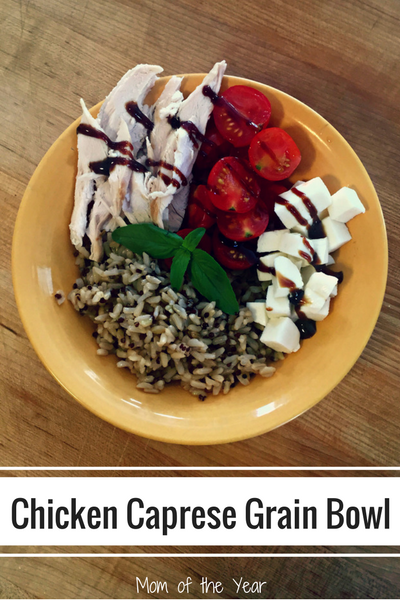 Chicken Caprese Bowl
Sliced chicken breast, halved cherry tomatoes, cubed fresh mozzarella. Drizzle with balsamic vinaigrette.

Tex Mex Bowl
Sliced chicken breast, avocado, shredded carrot, sliced red peppers. Top with salsa of your choice.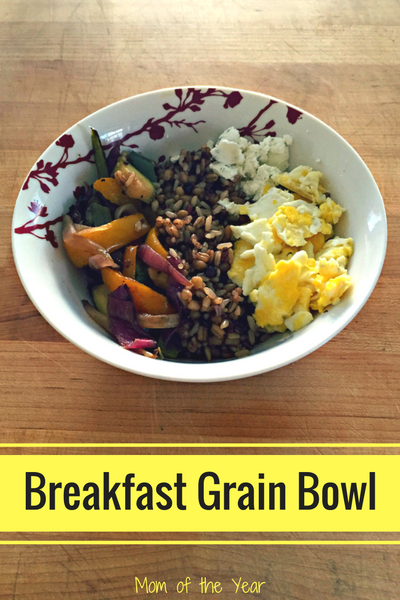 Breakfast Grain Bowl
Scrambled eggs, grilled peppers, zucchini and onions. Top with crumbled herbed goat cheese.
More protein ideas for grain bowls:
Meatballs
Potstickers
Sausage
Beans
More topping ideas for grain bowls:
Olives
Roasted Peppers
Corn
Dried Cranberries
Nuts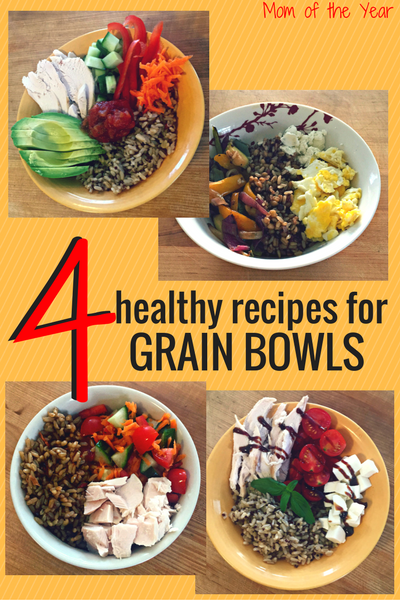 Have a fridge full of leftovers? Toss a protein, some veggies, and a drizzle of your pick of dressing, and you've got yourself a lunch!
I also love to load my fridge up with pre-portioned grain bowls for the week. I set up my containers for the days I know I'll be home, and then when things get busy, all I need to do is grab a bowl and go!
I can't tell you enough how much of a game changer grain bowls were for me. Nothing like reaching into the fridge and tossing together a quick and satisfying lunch to make you feel on top of your game, and what mom doesn't love that!?
First image credit: depositphotos.com, image ID:49482391, copyright:ehaurylik
The following two tabs change content below.
Heidi Rega
Heidi is a full-time mom to one spunk-tastic three-year-old, part-time nanny to 3 others, Publisher of Macaroni Kid Main Line, big time foodie, graphic design snob, and massive self-care advocate. With a professional background in food and beverage, and real world experience in what kids will actually consume, she ventures to bring you fun recipes that come "thisclose" to making everyone happy. We all know that it's an impossible feat; but this mom loves a challenge!
Latest posts by Heidi Rega (see all)