***Thanks to Wholly Guacamole for sponsoring this post so we could tell you about their cool new products and their Live Wholly tour!***
I'm a huge fan of easy. I love simple solutions so much, that I consider myself a pro at finding ways to make our day to day easier. Having a stellar shortcut in your back pocket can really make or break your week. With kids, life's a full on sprint, and it's up to us to figure out a way to keep up.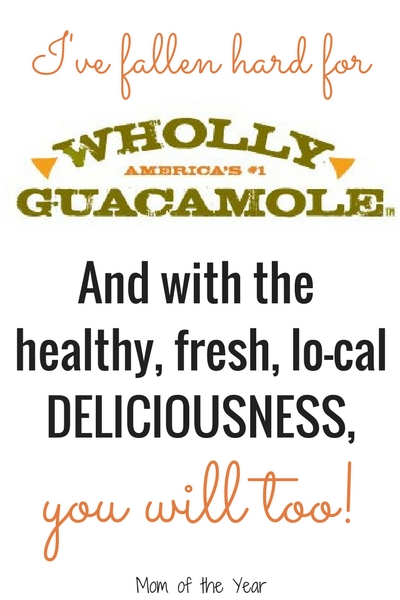 In a world where we can Prime nearly everything to our doorstep and can get groceries loaded into our car curbside, it makes sense that we'd be on the look out for shortcuts for our food-prep too. With our busy family life, I feel like I'm constantly on the hunt for a satisfying and healthy snack that doesn't take forever to prepare. If it is one that my family will eagerly scarf down–major score! Wholly Guacamole? Fits the bill perfectly.
Wholly Guacamole is made with fresh, hand-scooped Hass Avocados and only simple, fresh ingredients that don't contain any preservatives or additives. And at only approximately 50 to 60 calories per serving (depending on the variety), it's a calorie-conscious win for dipping, spreading and snacking.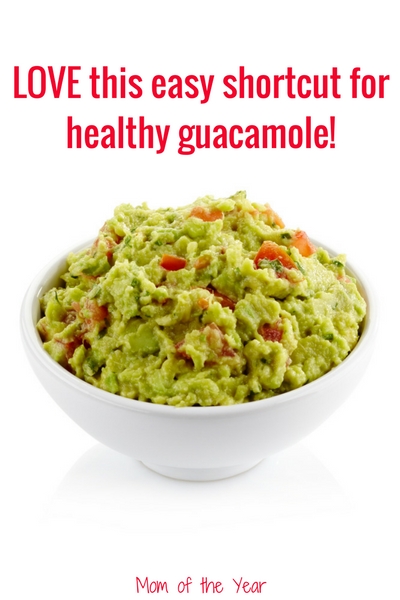 Serving this product saves you tons of time over trying to make your own guacamole, but tastes just as fresh and delicious. Using Wholly Guacamole eliminates time spent waiting for those rock hard grocery store avocados to ripen, not to mention the time it takes to mash and chop them up, then add your own ingredients. Wholly Guacamole comes ready to serve!
Even sweeter, Wholly Guacamole is now available in three fantastic new varieties in addition to the classics:
Chipotle Lime – a great choice for those who love a little kick, and the brightness of citrus. We love this one with our fish tacos!
Margarita – what's not to love about the combo of salt and lime? Refreshing and amazing in a grilled chicken wrap!
Sriracha – a red hot kick, paired with the cooling flavors of avocado. It's stellar slathered onto a turkey club!
The classic varieties (Classic, Hatch Chile, Homestyle, Spicy, Organic and Three Chile) remain huge crowd-pleasers too, so don't hesitate to try a bunch of flavors and shake things up!
Worried that because it's so easy and delicious, you'll be endlessly searching for Wholly Guacamole in stores? No mom needs that! But no stress–all the flavors are well-stocked at area Target, Weis, Giant and Acme stores. Lots of easy shopping options!

America's #1 Refrigerated Guacamole Brand Encourages Philadelphia to Live Wholly™!
Even better? Welcome "Guacamole on Demand"! Now through 9/23, Wholly Guacamole is hanging out in Philadelphia, offering Philly residents a chance to enjoy their own free guac party courtesy of their food truck (perfect for tailgating season or Thursday night football!) as part of their nationwide Live Wholly tour, encouraging fans to celebrate real life. The Wholly Guacamole team will be here in Philadelphia through September 25 at several events including the Philadelphia Free Streets on Saturday, 9/24 and Chestnut Hill Fall for the Arts on Sunday, 9/25.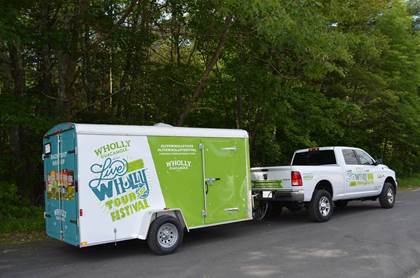 If you're Twitter-friendly, hop on and Tweet @eatwholly using the hashtags #guacyourlunch and #livewhollytour for an opportunity to have the deliciousness brought to you, courtesy of Wholly Guacamole! How fun would it be to have a guacamole truck show up, just for you!? Think of the cool-mom points that would score with the kids 😉
So get shopping and grab some to try, all the while feeling good about the smart healthy shortcut you scored! Reclaiming a few minutes and knowing you're still feeding your family the good stuff is a definitely mom win!
Second image credit: depositphotos.com, image ID:39694929, copyright:baibaz
****This post was sponsored by Wholly Guacamole, but my enthusiasm for this brand and the cool things they are doing is 100% genuine****
The following two tabs change content below.
Heidi Rega
Heidi is a full-time mom to one spunk-tastic three-year-old, part-time nanny to 3 others, Publisher of Macaroni Kid Main Line, big time foodie, graphic design snob, and massive self-care advocate. With a professional background in food and beverage, and real world experience in what kids will actually consume, she ventures to bring you fun recipes that come "thisclose" to making everyone happy. We all know that it's an impossible feat; but this mom loves a challenge!
Latest posts by Heidi Rega (see all)