Tackling Disney with kiddos is no task for the faint of heart no matter when you are planning a trip. But tackling Disney in the summer with the heat and insane crowds is a whole new game. While I can't control the heat for you (brace yourself–it WILL be really, really hot), and I can't tell you that the lines will be no biggie (well, I can…but that would be a mean joke), I CAN tell you that there are things you can do to make your trip absolutely magical. It comes down to planning, planning, and more planning.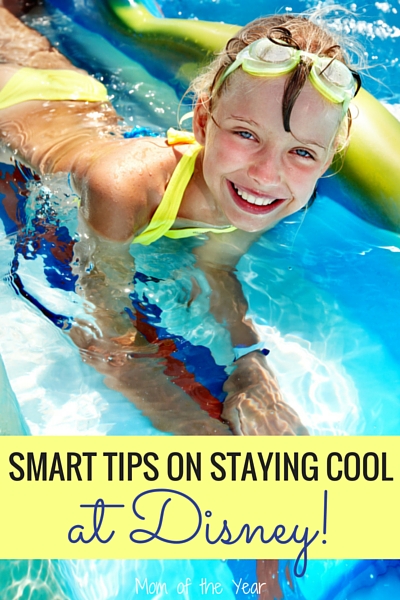 How to survive a trip to Disney in the summer:
Time your trip. If possible, plan your trip for as late in the summer as you can. Florida schools tend to start earlier than in other areas, so the crowds die down considerably as the summer winds down. Mid to late August is ideal for smaller crowds. Disney is never NOT crowded, but if you can be flexible with your dates, it will help your ride wait-times a great deal.
Wake up early and go to bed late. Early in/late out is a great game plan to follow. Getting to the parks before they open is ideal because wait-times will be shorter first thing in the morning. Get as many attractions in as you can before the crowds (and heat) build. After lunch, leave! I know it sounds crazy, but in the heat of the day, the heat and crowds are more than you'll want to deal with–especially if you are wrangling nap-needing toddlers. Don't over-do it. Leave. Head to the hotel. Nap. Swim. Recharge. And then, start again as the (relative) coolness sets in.
Make a game plan. Map out your day from start to finish. The first time we went to Disney as a family, we followed an itinerary a travel agent outlined for us. It felt a little like the Amazing Race, but it made us feel like we were acing it because we had a PLAN. I can't stress how important it is to have a plan. Use Fastpasses. Mix rides and outdoor attractions with snack breaks and indoor attractions. Whatever you do, just DO NOT take the "we'll-figure-it-out-when-we-get-there" mentality. Between the heat and sheer number of attractions, Disney will eat you alive if you don't have a plan.
Brave the rain. Summer storms are a near-daily occurrence in Disney. They come rolling in with dark clouds and ominous skies and lots of people run toward the buses to head back to the resort until the weather passes. However, most of the time these storms are very short-lived. If you can stick it out, you'll find a much emptier park just after the rain ends. As soon as you see the rain heading in, find a dry spot and hang tight–it will be worth it!
Give yourself a (park) break. It's tempting to pack your days full of fun, but too much fun truly is too much of a good thing at Disney in the summer. Disney is go, go, go, and if the kiddos (or parents) get overtired, things can go downhill in a hurry! Consider taking a "park break" mid-week. A laid back day at the resort can recharge everyone and give you the energy you need for the rest of the trip. Use the resort pool. Take a nap. Check out the new and improved Disney Springs. Take a nap. If you're a little more ambitious, check out one of Disney's amazing water parks. Did I mention a nap? Seriously. Rest, recharge, and gear up for the rest of the trip. Your family will thank you for it!
Make use of (FREE) ice water. Many people are unaware that most, if not all, of the quick service restaurants and snacks stops will give you FREE ice water. Rather than wasting money on drinks (especially soda, which will only leave you more thirsty), make use of the nice, cold (FREE) ice water. Throw a water bottle in your bag and refill as needed throughout the day. Not much in Disney is free, but water is!
Hit the dollar store. Stock up on trinkets BEFORE you head to Disney. Often dollar stores are well stocked with Disney themed notepads, stickers, etc. Things like glow sticks, lollipops, notepads, and crayons are captivating to a toddler and are likely to help pass the time waiting for rides and meals. Not only will these items serve are great distractions, they are cheap. Consider packing some as prizes to divert the kids' attention from the many, many stores throughout the parks.
Manage your expectations. Go with a plan, but also be flexible. Remember that kids are kids and things will likely not go exactly as planned. It will still be a magical trip if you don't get to every single thing you wanted to do. It will still be a magical trip if you can't get into your favorite restaurant. It will still be a magical trip even if it is hot and crowded.
Bottom line? Seeing Disney through the eyes of your kids will be magical whenever you go. Savor this, and don't sweat the hiccups that occur throughout the day. It may sound like work, and (let's be honest) Disney really is more of a "work vacation" than a "lie-on-the-beach-and-relax" vacation. BUT, I can assure you that seeing Disney through your kids' eyes will make you feel like a kid all over again and is well worth all the effort.
With these smart tips, Disney in the summer is every bit as enjoyable as any other time of year. It will truly be a trip your family will treasure for years to come.
Stay cool, stay calm, and Disney-on, mamas!
************************************************************
Planning a Disney trip can be an overwhelming process!  Even if you have made the trek before, having someone watching for deals and taking care of booking your dining and fast passes it worth its weight in gold.  If you need a hand or would just like a second set of eyes helping you keep an eye out for promotions, reach out to Amy (https://www.facebook.com/twiceasnicetravelbyamy/) at amy@twiceasnicetravel.com.  Her services are FREE to you, and the prices she quotes are the same as you'd find on the Disney website.  What's not to love about having someone do the planning for you?!
Also, bring some Disney fun home (or take it with you on your trip!) with the new Mickey and Minne good2grow juices! They are adorable! There are also a TON of other Disney characters to choose from (I almost stole my son's Chewbacca drink!), and they are EXACTLY the kind of treat we want our kids to have. With no added sugar, no artificial colors, flavors or preservatives, and non-GMO, these 100% juice drinks are a wholesome and nutrious dose of Vitamin C. Kids love the fun packaging, and we moms can breathe easy. I would so much rather treat them to one of these juices than a sugary sweet. And the characters make them the PERFECT treat to celebrate Disney! Cheers, friends!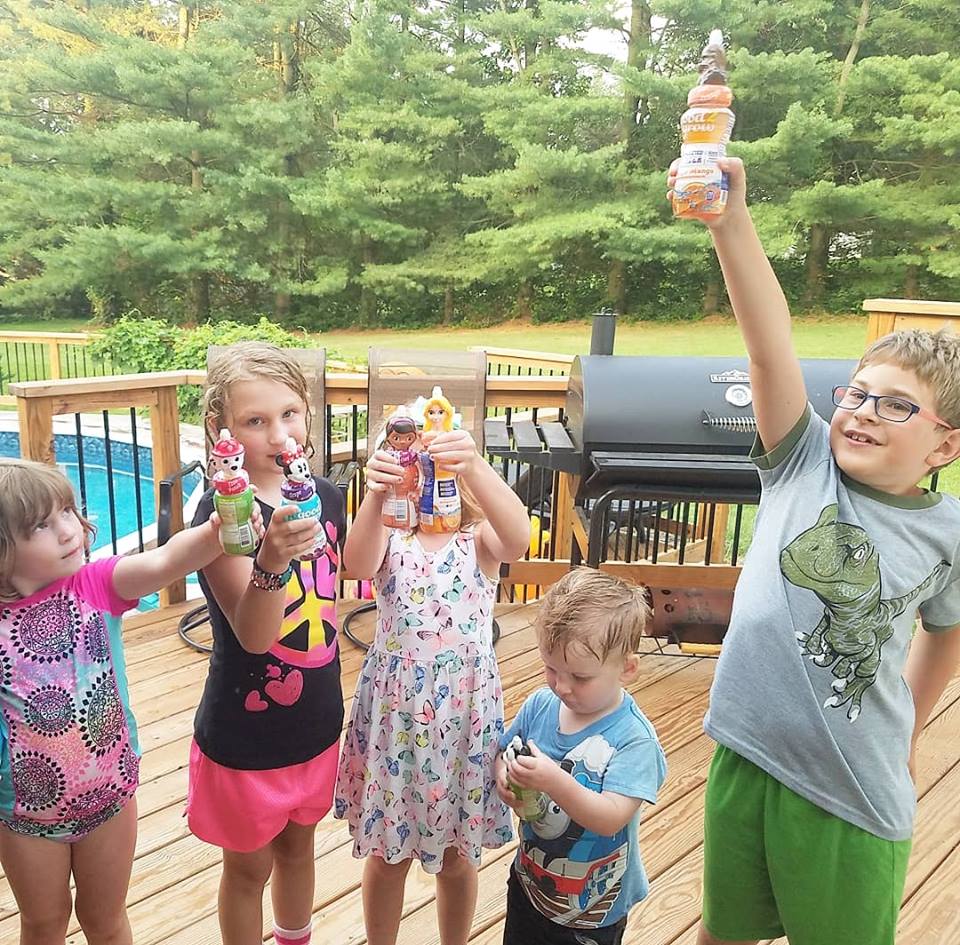 First image credit: image ID:9079133, copyright:poznyakov
Second image credit: photography ID:14767485, copyright:ginosphotos1
The following two tabs change content below.
Amy Waltermyer
Amy is an English teacher turned stay at home mom to her three amazing kiddos, ages 10, 8, and 4 months. She has been married to her very own Superman for over 12 years and loves riding this crazy roller coaster of life with him. After getting the "big kids" to their various activities (soccer, and hockey, and dance…oh my!) and loving every second of being back in the baby stage, Amy still finds time to work as an educational consultant, focusing on ACT/SAT test preparation. If there's time after that (HA!), she enjoys going for long mind-clearing walks, reading, and binge-watching anything on Bravo. Amy enjoys traveling with her family and spending time with friends…making memories one crazy adventure at a time!
Latest posts by Amy Waltermyer (see all)