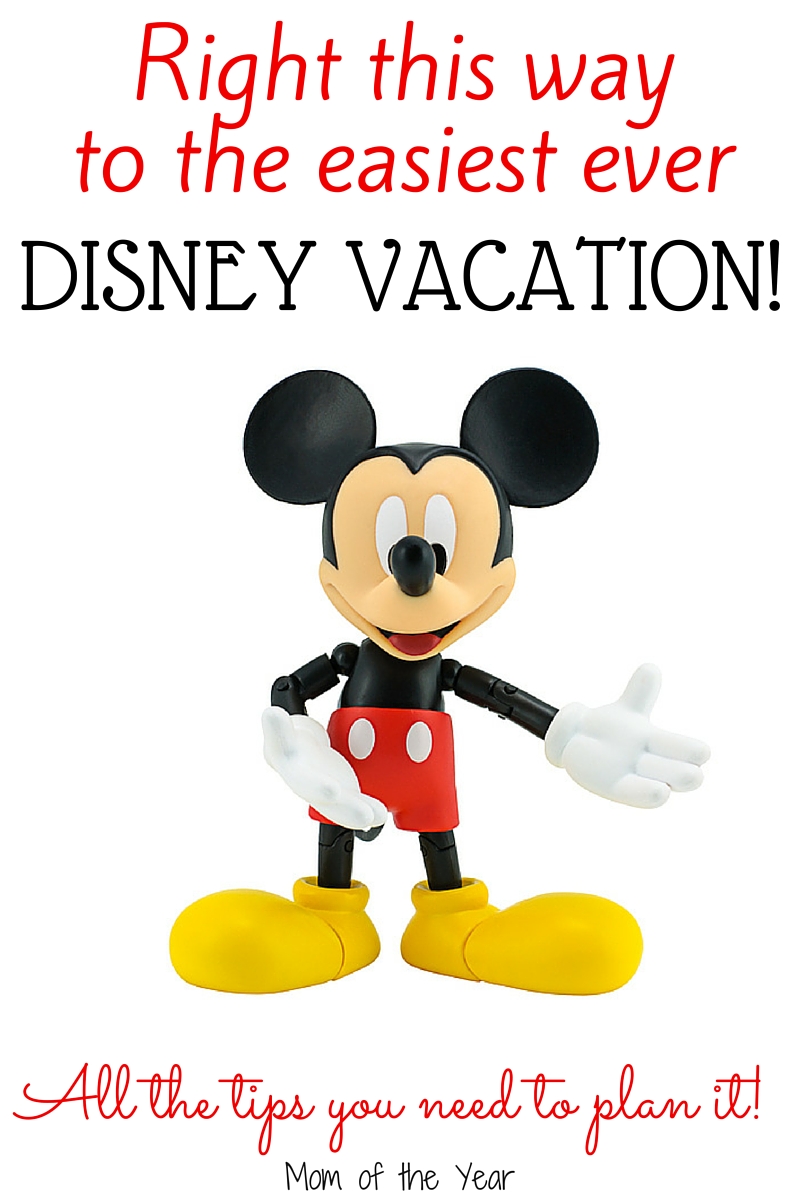 You might want to sit down for this announcement, friends: we have never been to Disney World.*
I know, I know. Seems shockingly impossible.
My poor culturally-deprived children will be accepting any and all sympathy cards and extra Halloween candy as condolences–but only for the next few months because here's the bigger announcement: we are going to Disney World!
In my head, about a year ago when all our planning first started going down, I envisioned spending hours scouring the internet for the latest and greatest information. Our trip would be organized to a tee. There would probably be a large, over-stuffed binder, printed personalized agendas for each family member, and most likely, a sharp-looking visor I would rock cruise-director style.
Then that silly little thing called life happened, and I now find myself a few short months before our trip with no binder and only a few, though very emphatic, attempts to pin relevant Disney tips to my Pinterest Disney board. In other words, I was crap-screwed.
That is, until I made a fab find in two books. Two very important books, The Unofficial Guide to Walt Disney World 2016 and The Unofficial Guide to Walt Disney World with Kids 2016.**
You see, that whole spare-time-to-plan-our-trip bit is eluding me, so I've got to get the real scoop, all in one place. I need to have my questions answered quickly, directly and from a source I trust. These books are written by experts who make it their goal to give you "honest and outspoken advice". They've been publishing these guides for years and really know their stuff.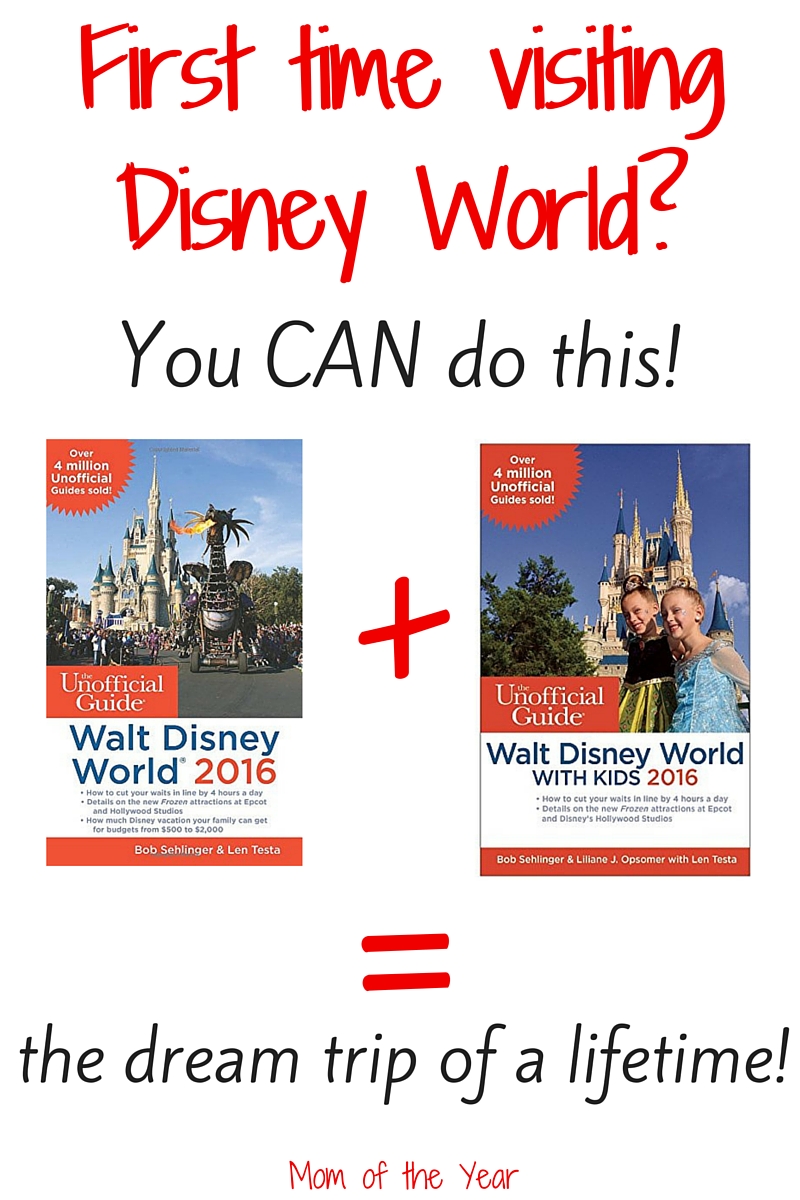 Both books are chock full of important information, but here are a few highlights from each:
The Unofficial Guide to Walt Disney World explains how Disney World works and how to use that knowledge to make every minute and every dollar of your vacation count. With advice that is direct, prescriptive, and detailed, it takes the guesswork out of travel by unambiguously rating and ranking everything from hotels, restaurants, and attractions to rental car companies.
The 2016 edition has fabulous new trip planning tools and is completely re-organized for easier reading. It includes an excellent new trip planning timeline, budgeting help, accommodation and restaurant reviews, transportation tips, FastPass availability charts and the latest on the expansions at Universal Studios Florida, including the new Skull Island: Reign of Kong attraction scheduled to open in 2016.
The Unofficial Guide to Walt Disney World with Kids, is one of the few guidebooks to Disney World that specifically addresses the needs of kids with, in some cases, research and input from kids. The 2106 book includes:
The latest on the Frozen girls, where to see and meet them and how to do so with the shortest waiting time
Advice on how best to use Disney's Fastpass+
Review of all the new live entertainment in the parks
What to expect at Disney Springs a.k.a Downtown Disney
Review of the revamped Polynesian Resort, the latest new restaurants
The latest about the AVATAR-inspired Land under construction at Disney's Animal Kingdom including information on the new evening spectacular
Updated touring plans taking all new shows and rides into consideration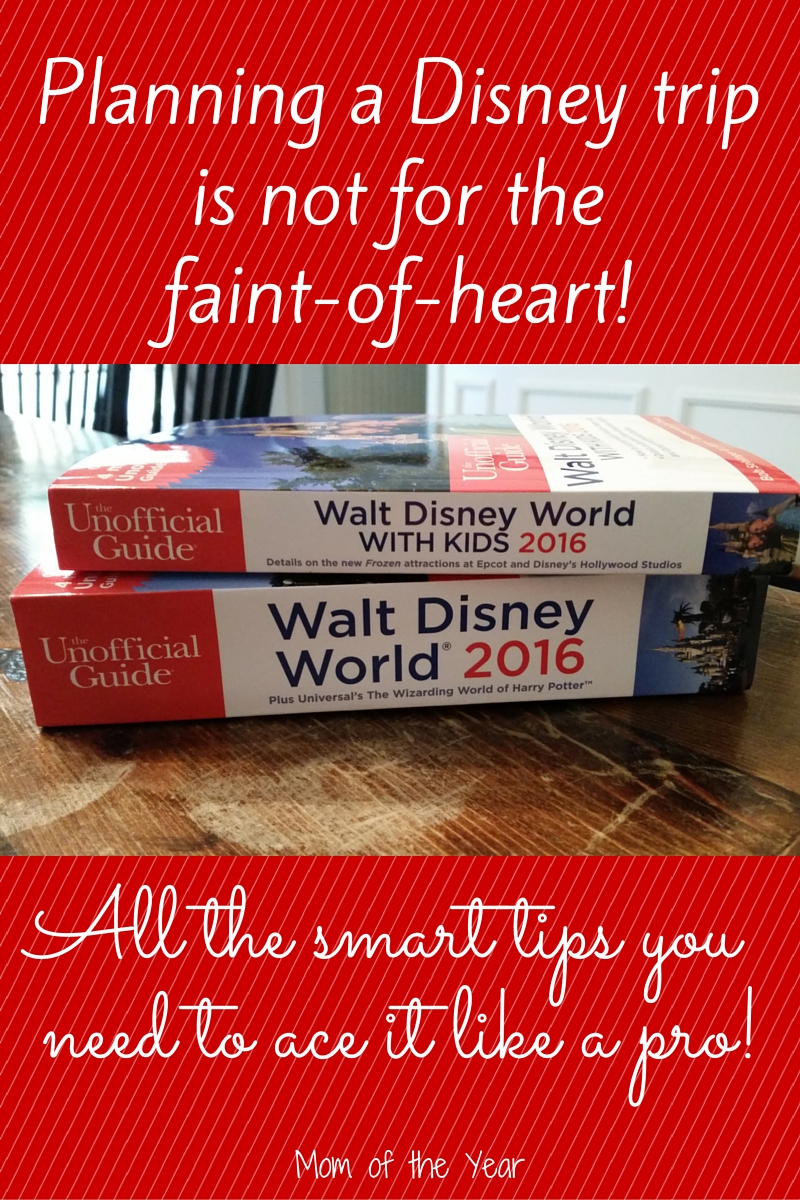 Wow! That's a whole of smart how-to packed into two books. Can you see now why I'm so delighted to have found them? They're the resource this too-busy mom needs to make the most of her family's Disney trip.
That said, being that I'm tad neurotic about details, I did have a few (rather insane) questions left unanswered by the guidebooks, so I took them to my go-to resource on All Things Disney, my sister. She has been there, like 100 times in the past few years. Or maybe it's been closer to two or three times, but either way, I figured she should have the scoop.
As you can tell by the fact that she is so entirely annoyed at obviously delighted with me for making asking her to do this interview, she was amazed by the insight of my questions. Look at her face in the thumbnail below–so perfect I can't stand it!
She also isn't worth much because she knew the answers to basically none of my hard-hitting inquiries. Meh. Oh well, watch the video and MAJOR BONUS POINTS to you if you know any of the answers.
In the meantime, I'm digging into my books a little deeper and strongly recommend that if you have a Disney vacation on the horizon, grab a set for yourself and do the same. The countdown to meeting Mickey is ticking down, but we can school Walt Disney World, friends! We too can be fantastically organized Disney people–with or without the snazzy director visor. Totally your call.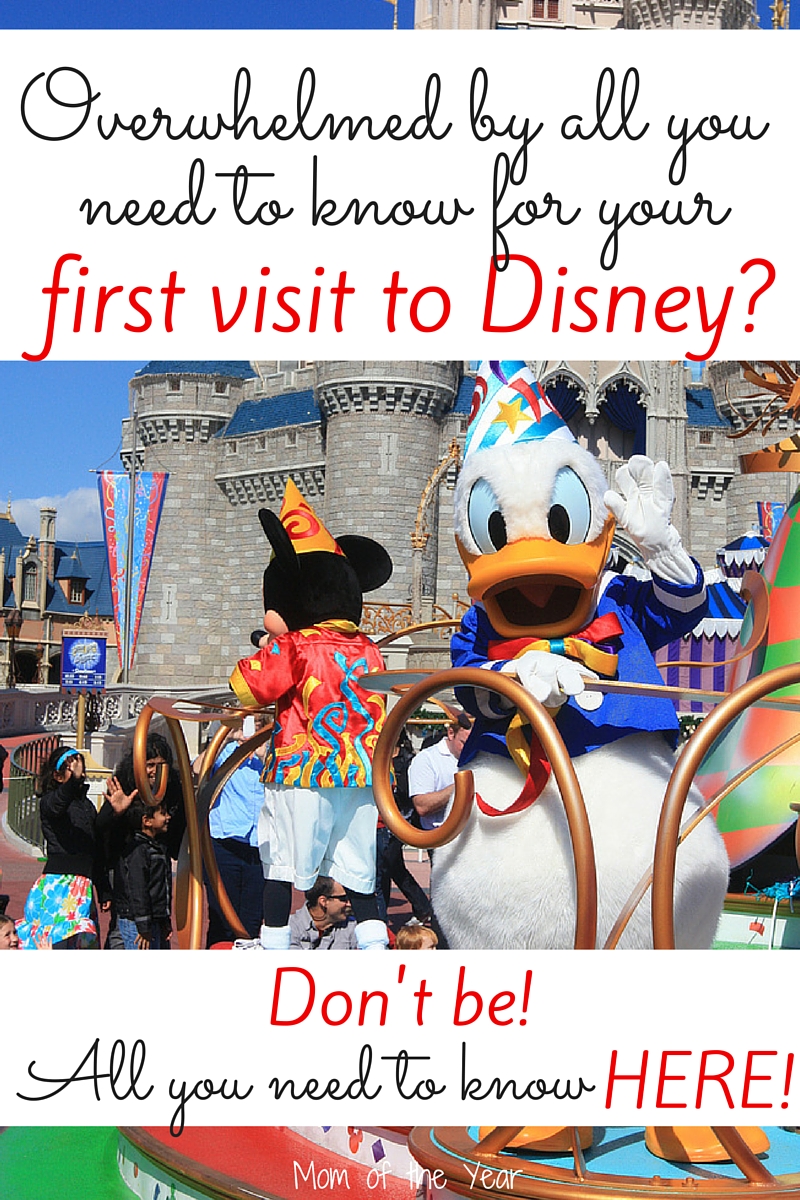 *In full disclosure, I did go to Disney World when I was 21 and my husband went when he was 3. I have learned in Disney-speak this translates to "You have no idea what the heck you're doing; step aside and let the experts guide you. Also, you are ancient."
**One of the Unofficial Guide authors, Liliane Opsomer, was so very kind and also sent me a copy of The Unofficial Guide: The Color Companion to Walt Disney World, for which she was one of the photographers. This book is a gorgeous way to get the whole family super-excited for your Disney trip and I strongly recommend it!
******Thank you to The Unofficial Guides for sending me copies of these books so I could check them out and share them with all of you. My delight in these guides as a super resource for planning our upcoming trip is 100% genuine!*******
First image credit: depositphotos.com, photography ID:62647711, copyright:nicescene
Fouth image credit: depositphotos.com, photography ID:26145693, copyright:ezarubina
The following two tabs change content below.
Meredith blogs at The Mom of the Year, where she dedicatedly earns her title one epic parenting fail at a time, offering quick, relatable laughs for fellow parents and all their empathizers. She has been part of several best-selling anthologies, featured on prominent sites such as Huffington Post, In the Powder Room and BlogHer, and loves her role as the Executive VP/Operations Manager of The BlogU Conference. When she's not breaking up fights over Legos and juice boxes, she remains fully committed to sharing a less serious look at the world of parenting.