***This post is sponsored by The Motherhood in conjunction with Dumb Ways JR.***
I've shared a bit with you, friends, about my son's passionate love for all things Angry Birds. It is a most serious dedication, and the joy it brings him is so sincere, screen time with his birds every day is an easy allowance to make.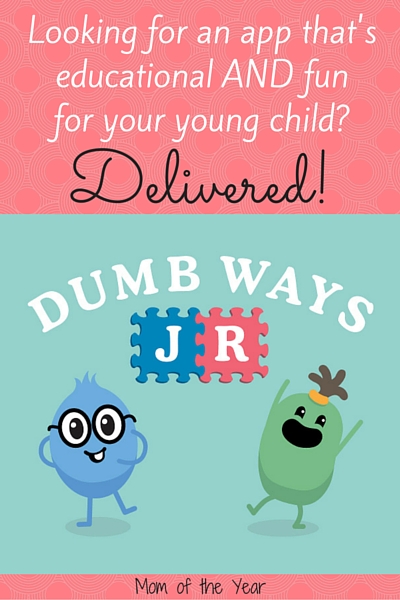 However, we've hit a bit of sticky wicket with my daughter in relation to my son's beloved app time; it doesn't really work for her. Being that she's only four, she's not yet uber-into the older-kid gaming scene, and I don't really want her to be. In truth, I'd love if we could boot electronic devices all-together, but I'd be lying if I didn't admit to relying on devices for entertainment at times.
Anyone ever hit the dentist with a cadre of kiddos? Gyno visits with toddlers in tow? Obscenely long road trips? My current favorite–the endless end-of-school-year older kid celebrations/ceremonies/trips/field days that are entirely un-younger kid-friendly? Yup, a momma's gotta call on this genius of technology once in awhile to see her through the fun stuff of this motherhood gig.
Enter Dumb Ways JR. It was created by the team behind the popular Dumb Ways to Die campaign, which began in 2012 to encourage safe behavior around trains, train stations/platforms and at level crossings in an entertaining way. Like it's adult predecessor but without the gory graphics, Dumb Ways JR also effectively communicates the message that it's dumb to take risks that can have serious consequences. It aims to introduce safety messages in an educational, age-appropriate way for a new and younger audience; it targets three to seven year-olds.

Dumb Ways JR skips the blood and dying, but incorporates all the fun with just as much safety education as the original version for adults.
Four key elements have guided the design of the Dumb Ways JR apps:
1) Child-centered design provides opportunities for children to:
Create or explore different outcomes on different uses of an app
"Own" their play – they feel they're directing the game play
Experience playful explorations and problem solving
Role-play
2) Multi-sensory and multi-modal elements appeal to a range of senses, allowing for gesture, audio, images and animations.
3) The apps provide an appropriate level of challenge so that children develop a sense of mastery, create their own narratives and games using the provided elements, and perform constructing and deconstructing tasks (e.g., combining ingredients to create a meal).
4) They also aim to appeal to children's sense of humor (both anticipated and unexpected) with engaging characters.
What are the current Dumb Ways JR apps available?

Dumb Ways JR Boffo's Breakfast
In Boffo's Breakfast, Boffo (the younger version of one of the characters in the original Dumb Ways to Die video) is hungry, and the child playing with the app is his personal chef. Children make him an awesome cooked breakfast by chopping and grating ingredients. They can also add sloppy items such as eggs and milk, stir the mixture, cook it, add seasonings, and serve their meal to Boffo. Players are encouraged to experiment with how many different creations they can make for Boffo.
This app engages children in fun, imaginative play where players can create endless food mash-ups for a hungry Boffo.
Watch Boffo react when he bites into a whole chilli or when weird ingredients are combined – sprinkles with eggs just don't go well together! Kids think it's hilarious when Boffo screws his face up to combinations he doesn't like. Players create fun meals from 20 ingredients, learn about food combinations and experiment as they tap, stir, mix and swipe. My kids couldn't stop laughing over Boffo's reaction when they gave him toothpaste!
The safety-teaching element is also present: children can learn about various aspects of kitchen safety in the app such as when Boffo gets worried when the heat is too high on the stove cooktop.
Interested? Grab it!:
Dumb Ways JR Loopy's Train Set

With train safety at the core of Dumb Ways to Die, and trains having universal appeal for both young boys and girls, creating an app centered on a train network seemed logical.
In Loopy's Train Set, players can select from two modes of play: Drive or Build. In Drive mode, children interact by using onscreen controls to drive Loopy's train around a prebuilt track. The design encourages children to create their own narratives as they assist passengers to board and exit the train as well as select the train speed and more points to alter the route.
In Build mode, the children are the makers. They create their own train track by arranging and connecting different-shaped pieces of track. They can also add items such as houses, trees and animals to their scene. After they have built some track, players can drive the train along it.
Children can learn about various aspects of train safety in the app such as the characters cannot cross the tracks and the boom gates at the level crossings automatically come down when the train approaches.
Interested? Grab it!: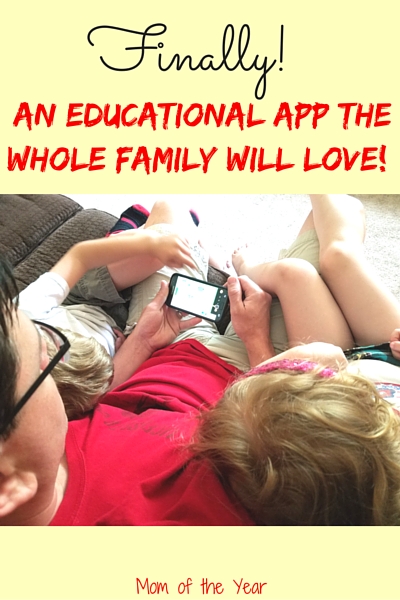 Do kids really love Dumb Ways JR?
I'm going to let the video of my kids checking it out for the first time speak for itself!
My kids love Dumb Ways JR! They can't get enough of it, and I'm especially glad to have found an app that's a perfect fit–safe, fun and educational!–for my four year old daughter. Next time we find ourselves in that messy fix of being in a doctor's waiting room? My son can delight in his Angry Birds, but I'm found the perfect solution to keep my daughter's restlessness at bay!
Thanks, Dumb Ways JR! Consider the Spidel family your new biggest fans!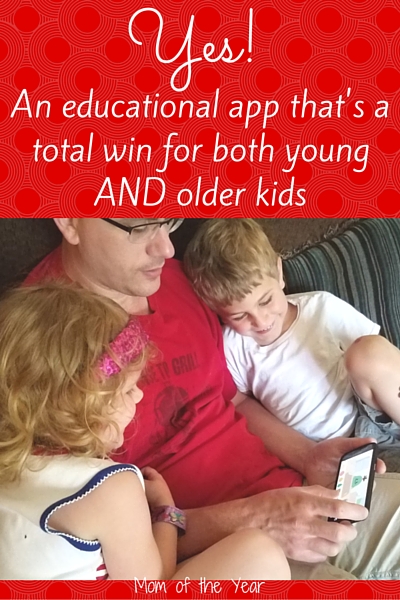 ***Thanks to Dumb Ways JR and The Motherhood for sponsoring this post. Our delight in these apps is 100% genuine!***
The following two tabs change content below.
Meredith blogs at The Mom of the Year, where she dedicatedly earns her title one epic parenting fail at a time, offering quick, relatable laughs for fellow parents and all their empathizers. She has been part of several best-selling anthologies, featured on prominent sites such as Huffington Post, In the Powder Room and BlogHer, and loves her role as the Executive VP/Operations Manager of The BlogU Conference. When she's not breaking up fights over Legos and juice boxes, she remains fully committed to sharing a less serious look at the world of parenting.