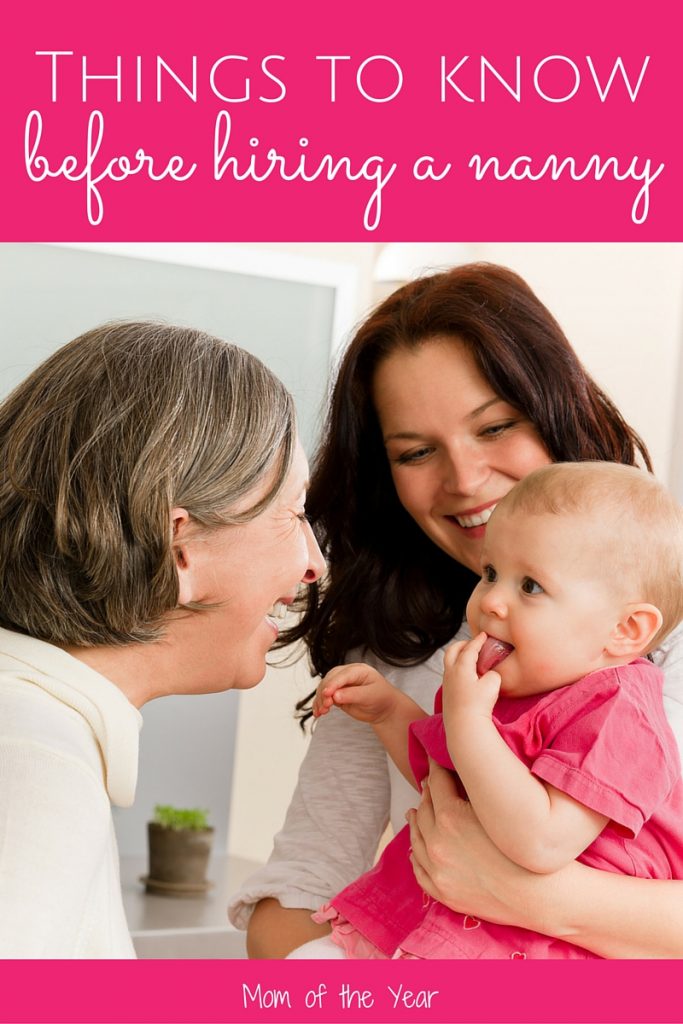 Leaving your child with a nanny for the first time can be a scary task, but busy parents everywhere know that the pressures of hectic schedules often make childcare services a necessity. If you're ready to look into hiring a nanny, read through these tips before you begin the process.
Budgeting and Tax Requirements
Nannies are invaluable resources when you're not able to be there, but you have to be realistic about your budget limits. Factor in all the expenses of hiring a nanny. Gas, salary, raises, bonuses, and activity costs are a good place to start. Nannies are employees, not independent contractors, and becoming an employer comes with its share of stress and responsibility. You'll need a Federal Employer Identification Number, and you'll have to file notice with your state about your hire. Various forms, nanny taxes, and insurance issues should be added to your to-do list. It's a good idea to consult a professional, and tax resolution services from Community Tax can take the stress out of figuring out confusing tax practices. This will help you avoid any future run-ins with the IRS.
Follow Your Instincts
You're bound to be nervous before hiring your first nanny, but differentiate general anxiety with bad gut feelings. If you have any negative premonitions, trust them. You should feel wholly comfortable with the person you choose to care for your child, and starting off a nanny relationship with distrust is a terrible idea. Even though everything checks out on paper, if your heart is telling you something different, give that precedence.
Decide On Surveillance
In the current age of ever-expanding technology, we have the option of placing cameras or streaming devices in our homes to check in on anyone entrusted with the care of our kids. If you do decide surveillance is something you want to pursue, always let your caregiver know it's happening. Be straightforward; if they say no, you don't want them watching your child in any case. If surveillance is used, make sure you outline the terms in your contract.
Use an Agency
You can take some of the stress and anxiety out of the nanny hiring process by going through a reputable nanny agency or online hiring source. An experienced company can perform essential background checks, and handle contract drafting that will make the process as smooth as possible for both you and your hire. Inquire if the agency performs credit, drug, and DMV checks to make sure there's no missing information.
Interview Process
Whether you go through an agency or not, always hold rigorous interviews. This is your chance to ask anything you can possibly think of. The person who will be in charge of your child should fulfill every single one of your preferences. Make a list of requirements that are non-negotiable, and stick to them. Don't feel like you can't ask invasive questions. You can be as discerning as you please, considering this person will soon be watching over your little one.
Trial Period
Set aside a day where you can observe the potential hire with your child. This would be a paid gig in which you can assess their interactions. Ask them to read your child their favorite book, prepare meals, or simply color with your little one. Pay close attention to their habits and techniques, and use this time to get a better feel for their personality. If you prefer, let the candidate shadow your daily habits to show them exactly how you'd like your child cared for. You can extend this trial period for a few weeks, just make sure it's agreed upon by you and your hire and included in a contract before beginning.
Prepare Your Children
If you're contemplating hiring a nanny, discuss with your children if they are old enough and let them ask any questions. You can even incorporate some of their questions into your interview process and assess the candidate's reaction to your child's concerns. Explain the expectations you have for your nanny to your child in terms they can understand. If this person will largely be a person who gets them to and from school or activities, make that known. If the nanny will be the one to usually make dinner, express that to your little one. The more they know, the less resistant and more excited they will be.
Choosing a caregiver for your child is no small task, but you can make hiring a nanny easier by following these steps.
Image credit: depositphotos.com, image ID:9547982, copyright:CandyBoxImages
The following two tabs change content below.
Meredith blogs at The Mom of the Year, where she dedicatedly earns her title one epic parenting fail at a time, offering quick, relatable laughs for fellow parents and all their empathizers. She has been part of several best-selling anthologies, featured on prominent sites such as Huffington Post, In the Powder Room and BlogHer, and loves her role as the Executive VP/Operations Manager of The BlogU Conference. When she's not breaking up fights over Legos and juice boxes, she remains fully committed to sharing a less serious look at the world of parenting.