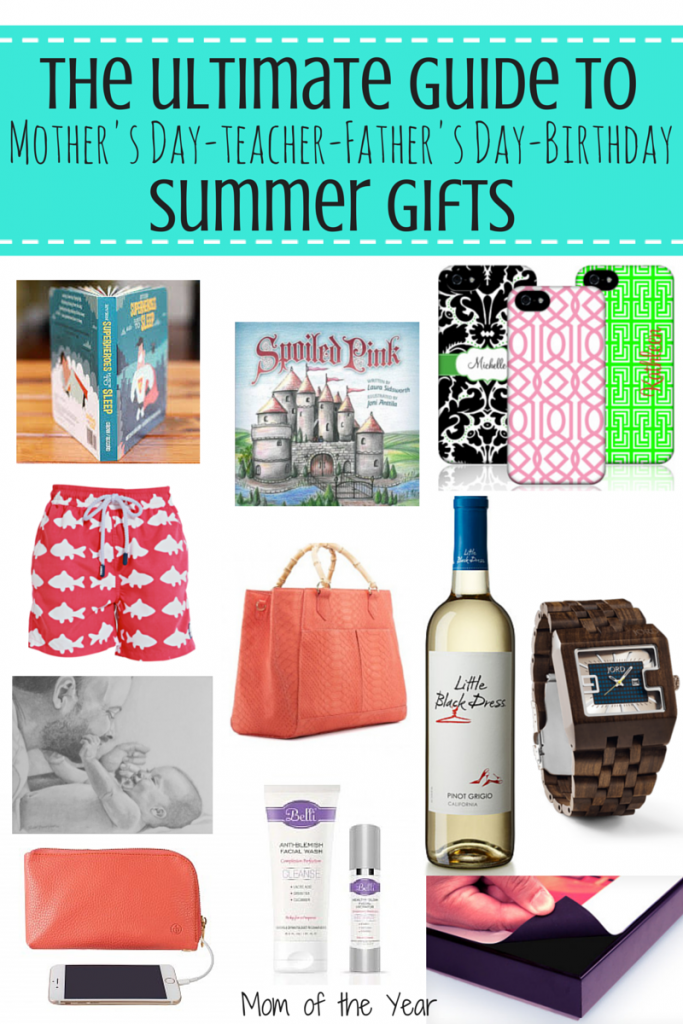 With Mother's Day, the end of school, Father's Day and summer birthdays coming our way, it almost feels like this season is as gift-giving busy as the holidays! It's no secret that I love to shop, but our tight budget is always a concern. I really like to make sure that the items I purchase are fantastic and well worth our hard-earned pennies.
So I dove into some dedicated hands-on shopping research, friends (it was so tough 😉 ), and came up with a list of items that are rocking my list this Spring and Summer. The super-fun news? A whole bunch of these products are being given away to one lucky winner in the giveaway below. So read up, then throw your name in the hat to score big. Warm weather gifting is in the bag!
******************************************************
For the grown-up:
Last year I was trolling a shop at the shore, when I saw one of these insanely gorgeous JORD watches. I was a goner; I've been crushing on it ever since and now couldn't be more thrilled to to offer the chance to win one to YOU. There is a $139 gift certificate to JORD up for grabs! JORD has options for ladies and men, so it would be a wonderful gift for anyone on your list, but honestly, after seeing the intricately-crafted beautiful woodwork, you'd better just plan on making room on your own dresser for this gem. It's that stunning.
*************************************************************
Who couldn't use a pick-me-up of a new phone case? You know one that isn't all heavily coated with kid stains and scratch-marks from dropping it on the pavement while trying to carry a million things. The uber-customizable options from The Case Studio are the perfect gift! With loads of cool designer patterns to choose from or the option to create your own, the site is user-friendly and delivery is quick. Plus, with this unique $25 off promo code, you can score a case for half off! Type in: 25TOSPEND at check-out and use the extra savings to snag one for yourself!
*************************************************************
Do you ever take a really cool picture on your phone and want to display it as wall art, but not sure how? Enter SwitchArt, a genius solution. TheSwitchArt™ App for iPhone allows users to simply download the app, buy a pack, and begin uploading personal photos from their camera roll, Instagram feed or Facebook page. Each pack includes a SwitchArt™ Magnetic Frame in the color and size of your choice, and a number of prints you select. Your new and personalized artwork will arrive by mail in a few days. Then, you can create and order the rest of the prints in your pack whenever you want with free shipping. Enter below to win a 24 x 24 magnetic frame (color black, brown, or white your choice) with two personal photo prints!
I'm excited to gift my husband this for Father's Day, partly because the app was so easy to use, I was able to figure it out myself without bugging him, and partly because the fact that I have officially integrated his beekeeping obsession into our home decor is a surprise (at least until he reads this post). Either, way, SwitchArt has allowed the bees to find a way in!
*************************************************************
Looking for a one-of-a-kind gift? I know one of these precious pencil drawings from Artist Elizabeth Smith would be so appreciated by Grandma or a graduate in your life! Elizabeth transforms a photograph you send her into a beautiful, original piece of art, perfect for home decor or meaningful keepsake. This artist pours so much time and talent into each one of her creations, I promise you will be awed by your order! And she is giving away a $50 giftcard to her shop in the giveaway below, so enter now! Two very sweet examples of her work: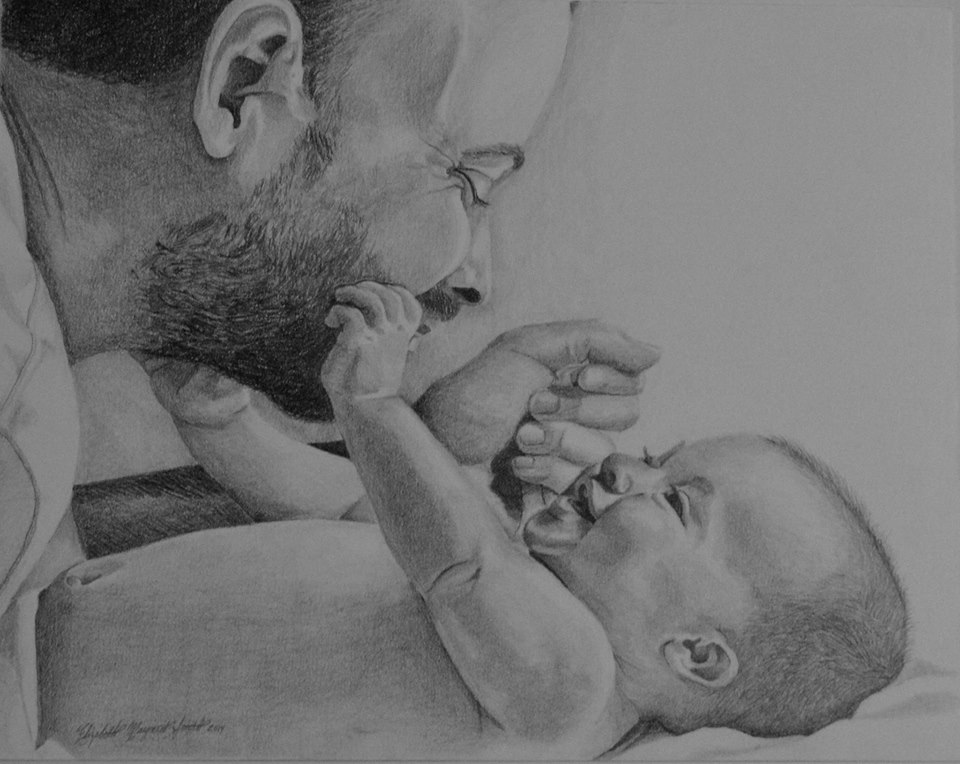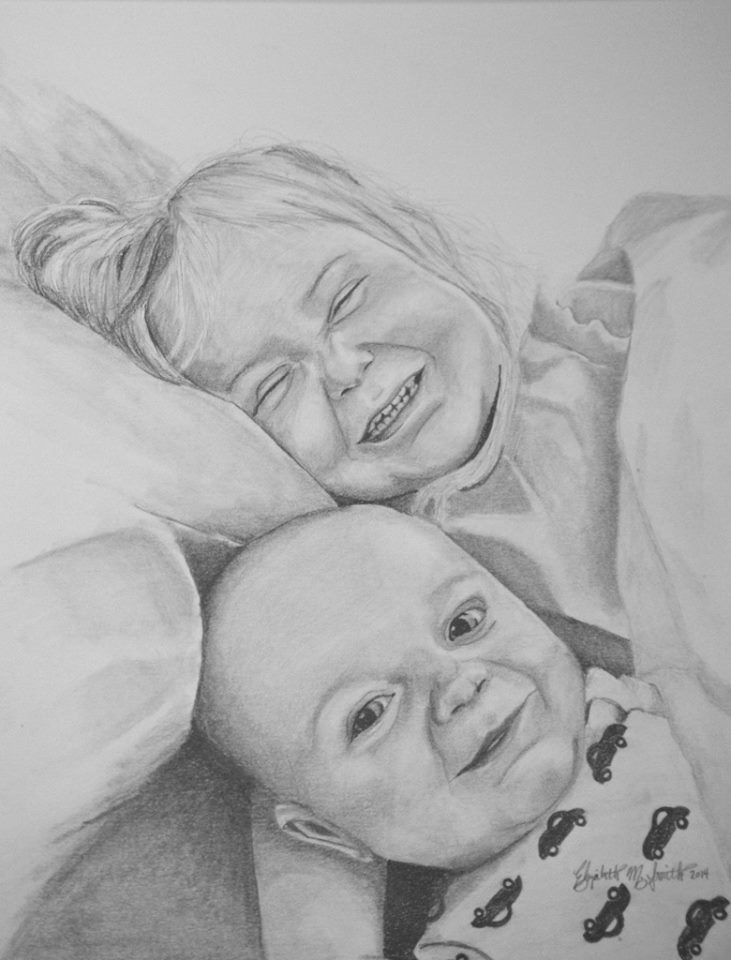 *************************************************************
For the chic gal: Ladies love bags. Tote bags, clutches, purses, cross-body, satchels…you name it, throwing all the random kleenex packs and lollipops to bribe the kids into a new bag is enough to make any gal's day. When Olivia + Joy/Tutilo sent me their new Spring/Summer line-up, I swooned. Affordable and chic, olivia + joy's summer styles feature fashionable twists on classic silhouettes. Tutilo's summer collection offers a versatile selection of stylish, utilitarian tote bags that are designed for the everyday woman. These collections include an array of bags, available in a variety of materials and colors. From classic and neutral shades or to making a statement with pops of color, there are so many choices! With convenient online ordering and a customer-friendly return policy, you can't go wrong snagging one of these bags for the lady in your life!
*************************************************************
The one gift that is sure to be a hit with any mom on your list? Wine! Trust me, Mommy needs a break. Keep it classy with this sweet packaging from Little Black Dress Wines. Little Black Dress wines are accessorized with fruit-forward aromas, hints of dazzle, an impeccable sense of balance and a body to die for. Great taste is mom's best accessory. Little Black Dress Wines cover every mood from spirited to sophisticated and turning heads along the way. Grab a much-needed bottle for mom now!  
*************************************************************
While I'm typically a large roomy tote kind of gal, once in while, I need a small chic clutch for popping out errands or attending a soiree. Finding one that allows me to keep charged and connected? Bliss! True story: since ChicBuds send me this sweet Clutchette Power, I haven't left home without it. I think my social media addiction may have a lot to do with my constant need to recharge, but a lot of it is just keeping up with my responsibilites as Mom in this modern-day world. Being able to do that in the form of super-soft vegan leather clutch in a boss hip shade? I'm sold! Grab one of these for the lady in your life and she'll be delighted!
*************************************************************
Looking fabulous on the outside always makes a gal feel fabulous on the inside too. I love that with Belli skincare products, an upscale skincare line for pregnant/post-natal mommies, the guesswork of ingredient safety is removed and replaced with effective and luxurious formulations. With Belli, you can rest assured that you aren't using anything that could be harmful to you or your baby-to-be. Every Belli product is allergy tested, free of paraben preservatives, phthalates, and artificial dyes or fragrances, and made in the USA. After you're done checking out these terrific products, go enjoy Belli's HUGE "Belli Celebrate Mom" event for the entire month of May! From May 1-31, make a daily visit to www.belliskincare.com for a chance to win an item from the featured brand partner of the day. On May 31, you can register for the Grand Prize (valued at over $1500), which will include a prize from all the featured brands!  You can also go to Belli's Facebook page to compete for a matching Grand Prize package by posting a comment or uploading a photo or video of your mom. The post with the most likes wins!
*************************************************************
For the boys: We spend most of our summer splashing around in the pool, so quality swimwear is a must! Tom & Teddy makes it too adorable for my guys with their line of matching trunks for dads and little dudes! Tom & Teddy is all about friendship, shared experiences and that special bond between father and son. It captures the spirit of the great Australian outdoors and the perfect summer's day by the water. Each individual piece is made to an exceptionally high standard – quality and durability are at the core of the brand. The quick-drying microfibre is salt water and chlorine resistant; this signature fabric is combined with UV protection, providing a soft finish for superb comfort. There is no better Father's Day gift for the man and little guy in your life! And in the giveaway below you can score your own matching Daddy-son set and soak up all the cuteness for your own family!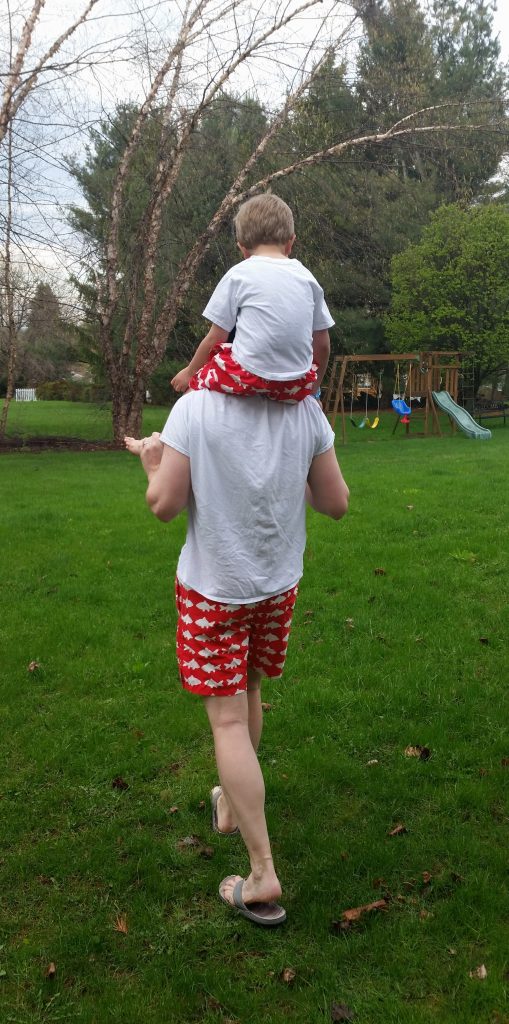 *************************************************************
For the little readers: When we first read The Spoiled Pink book by Laura Sidsworth, my daughter was captivated. "Mommy," she whispered in the most serious tone, "Can I please keep this book forever?" She loves it and the super-cool news is that Sidsworth also has a second book out, The Treehouse Treasury. I can't wait to read this one with my kids so we can enjoy many happy night-night story times! Grab a copies of both books for the kiddo on your list and enter below to win free ones!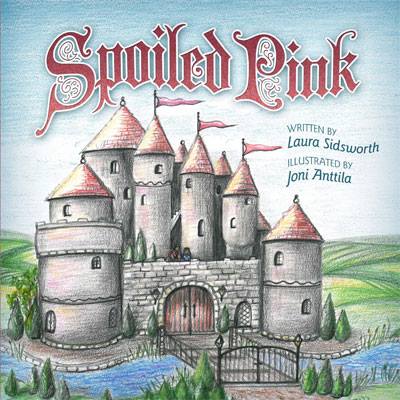 *************************************************************
We are also eager to read Even Superheroes Have to Sleep by Sara Crow when it comes out this summer! Crow has such a dedicated heart for this rhyming book (and the knowledge that getting kids to sleep is no easy task!) that she is Kickstarting the funding of the inital printing. As she describes, "The more money we raise = more books printed = more children sleeping better at night = a happier world (it's science)." Go support her mission and make a plan to snatch up this book for the readers in your life come summer and throw your name in the hat to win a copy for free! (Please note, book will be mailed to winner when published. Estimated publication is August 2015)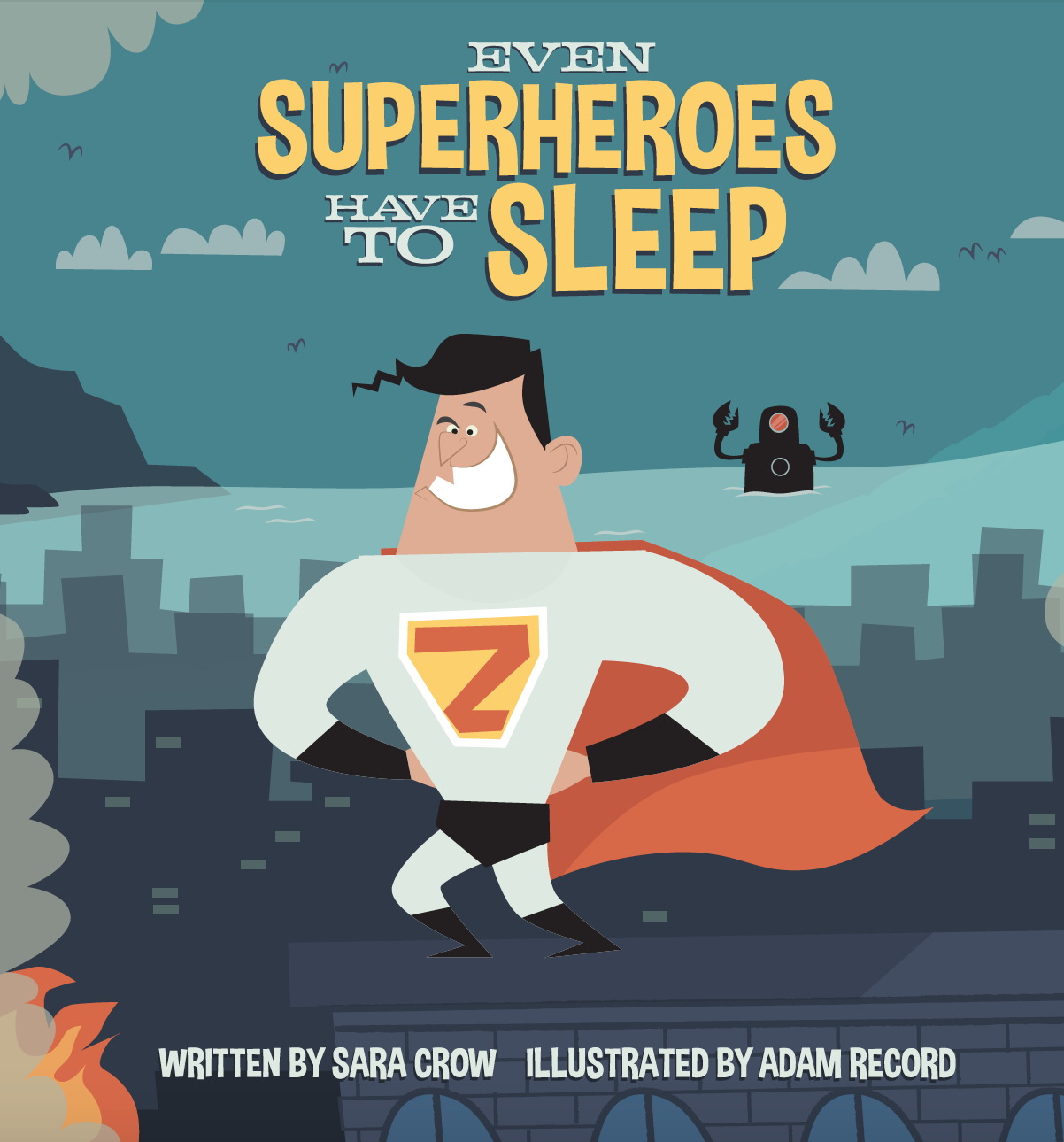 *************************************************************
Now that all the sweet summer finds have been revealed, go win them for yourself and get your gifting settled and in the bag! And happy shopping, friends! As long as you are 18 or older and live in the continental United States, you are eligible to enter the giveaway below, which will close on 5/1/15 at 5:30am ET. Thank you for entering! a Rafflecopter giveaway
***For a fun, but thought-provoking take on the different ways we treat Mother's Day and Father's Day, check out this video on VProud.tv and hop in on the conversation!
5/4/15 UPDATE: Congrats to Heather M. for winning and claiming the package of goodies!
****Products received from above companies for review purposes, but my delight in each of these items is 100% genuine. *****
The following two tabs change content below.
Meredith blogs at The Mom of the Year, where she dedicatedly earns her title one epic parenting fail at a time, offering quick, relatable laughs for fellow parents and all their empathizers. She has been part of several best-selling anthologies, featured on prominent sites such as Huffington Post, In the Powder Room and BlogHer, and loves her role as the Executive VP/Operations Manager of The BlogU Conference. When she's not breaking up fights over Legos and juice boxes, she remains fully committed to sharing a less serious look at the world of parenting.