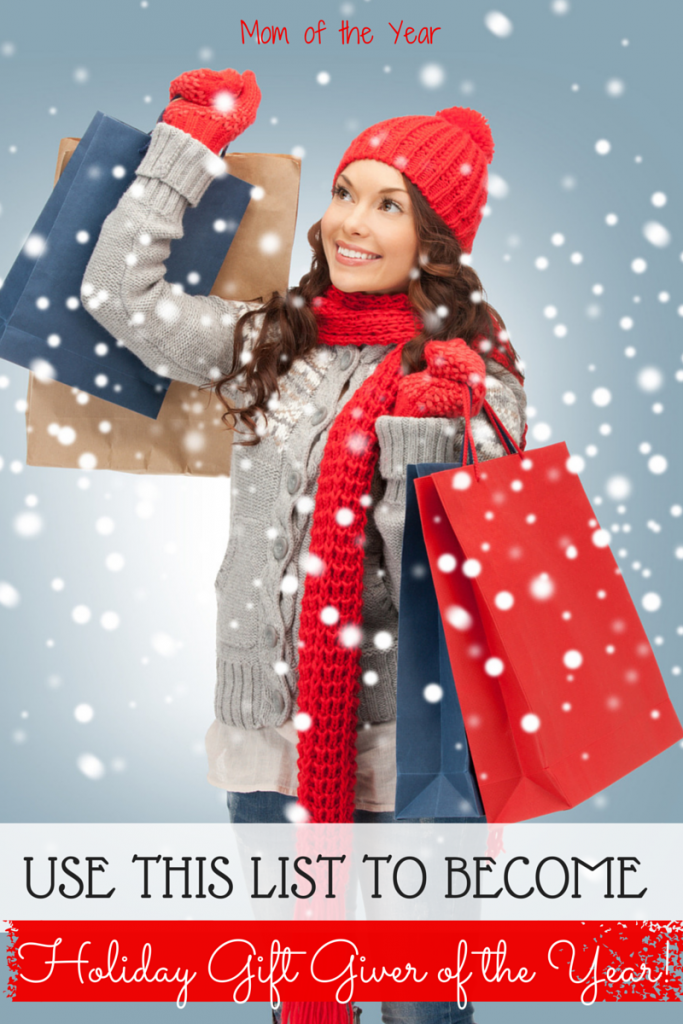 I love Christmas, and  I love shopping. Add them together and you have a delightful perfect storm of holiday fun. And a very crammed-full closet of packages waiting to be wrapped. 
But I also love saving my money and being really smart about my purchases. I want to make sure that each item I purchase is worth the cash I'm sinking into it and that it's something the recipient will truly appreciate.
After checking out A LOT of different items this season, I'm tickled to share these with you as my favorite items for everyone on your list. These are things that my family and I have used, read, tried and fallen for. Worth your hard-earned pennies and guaranteed (with the very official Mom of the Year seal of approval!) to bring holiday smiles.
The best news for you? A bunch of these items are up for grabs in the  two giveaways below! Make sure to enter both giveaways–there is one for the kid stuff and one for the gifts for grown-ups.
Cross some items off your list or treat yourself; just think of how fun scoring all this loot would be!
Gifts for Kids: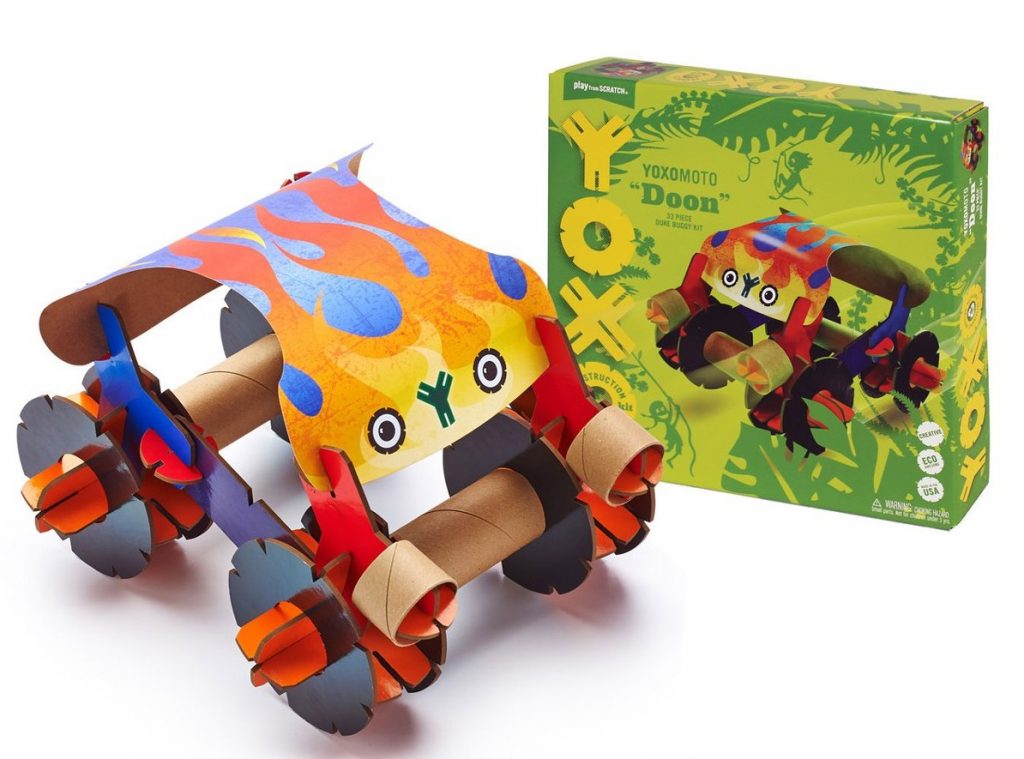 My son looooves to build and put stuff together, so when he met these YOXO toys, it was a very, very happy day around these parts. He uses these toys to construct his own toys using chipboard pieces in the shapes of Ys, Xs and Os. For even more creative building, the pieces are compatible with paper towel rolls, toilet paper tubes, cereal boxes, and other maker stuff around your house. Green AND encouraging imagination? Snatch up a set for the builder on your list!
Up for grabs: YOXOmoto Doon and YOXObot Orig (total value $40)
—–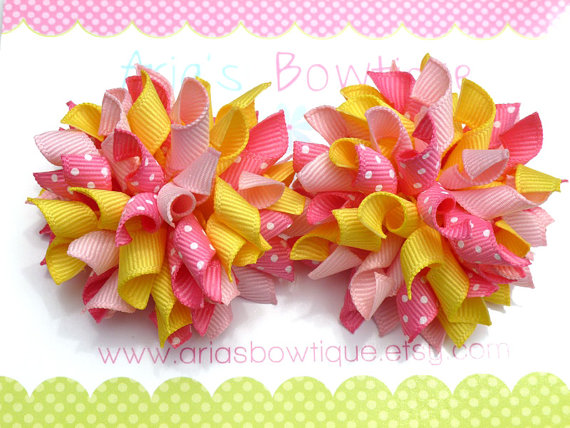 When I found these super-sweet mini korker bows from Aria's Bowtique, I fell in love. Pretty, affordable and a shop owner who is eager to give individual attention to make sure you get exactly what you are looking for? Every little princess will swoon over all the options available!
——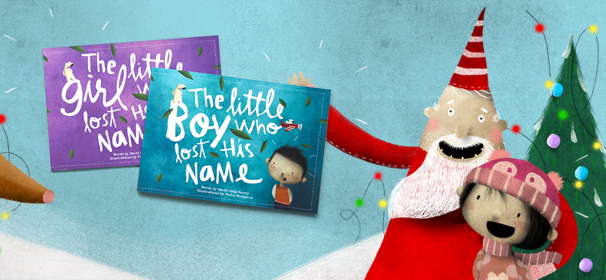 I remember having a personalized book as a kid and loving it. I was the hero of my own story; what could be cooler? This modern twist on the fill-in-the-blank name books from Lost My Name is such a creative gift for little ones! Each book tells the story of a child who has lost his or her name, and bravely sets off to track down the missing letters. Along the way the child meets lots of weird and wonderful characters, who each give the first letter of their name. You can't go wrong with this sweetly written and illustrated story book!
Up for grabs: One personalized Lost My Name book (value $30)
——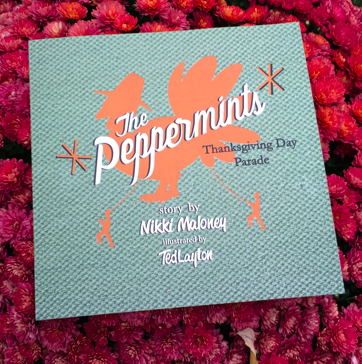 This time of year, a children's book that captures the magic of the season is such a wonderful treat!  As author of The Peppermints: Thanksgiving Day Parade, Nikki Maloney describes, "The Peppermint family travel to New York City for the Thanksgiving Day Parade. Expect the unexpected, where surprise and excitement are right around the corner. It's that wonderful time of year when anything is possible." Grab a copy for your kids and a few extra for the other little ones in your life!
Up for grabs: A copy of The Peppermints: Thanksgiving Day Parade (value $15)
—–
For Grown-ups (aka persons who occasionally drink from something other than a juice box):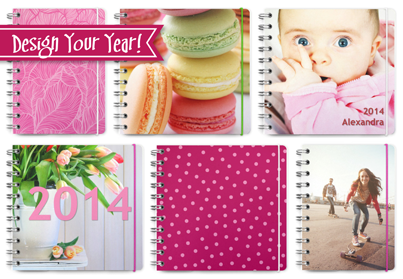 I am an old-school planning addict. My husband has tried to bring me over to the dark side of tech-savvy scheduling on my phone and such, but it simply a lost cause. I love my paper and pen planners to an obsessive degree. My annual shopping and selection of the next year's book is a tremendous event–or was a tremendous event, I should say. When I recently discovered Personal-planner.com, I was a goner and will be snatching up this treasure every year. The customizable options were a dream–I could opt to include Sudoku pages in the back of my book?? Bliss! They also sell really gorgeous stuff like notepads and pretty pens. What busy mom wouldn't swoon over this planner?
Up for grabs: A $40 voucher to spend at Personal-planner.com
—–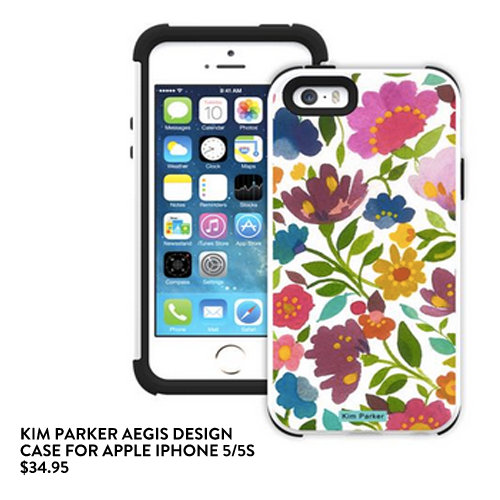 I got a phone case, and it was a flop, seemingly soaking up dirt and getting dingier by the day. Then I got another phone case and it shattered the first time I dropped it. Instead of getting uber-grouchy, I finally found the perfect phone case with this Kim Parker for Trident design case. It's cute. It's pretty. It holds up when I drop it about a gazillion times a day and keeps my phone running smoothly. Score! Check out all the different designs and gift a durable chic to a lady on your list!
——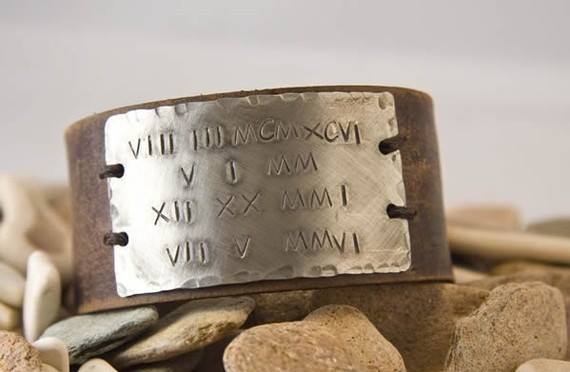 I can't get enough of this leather cuff–ever. I wear mine nearly every single day. There's something about tough boss accessories that excites me to no end. I chose to simply get my children's names engraved on the plate, but that's the dream of Custom Leather Jewelry by Michelle and Rob. YOU pick exactly what you want–band width and length, plate metal, and enagravement text. There are other items available in the shop too. The shop owners are a delight to work with and will make sure you get the piece that you have in mind–perfect as a treat for yourself or as a gift for a friend!
Up for grabs: $35 voucher to create a bracelet of your choice
—–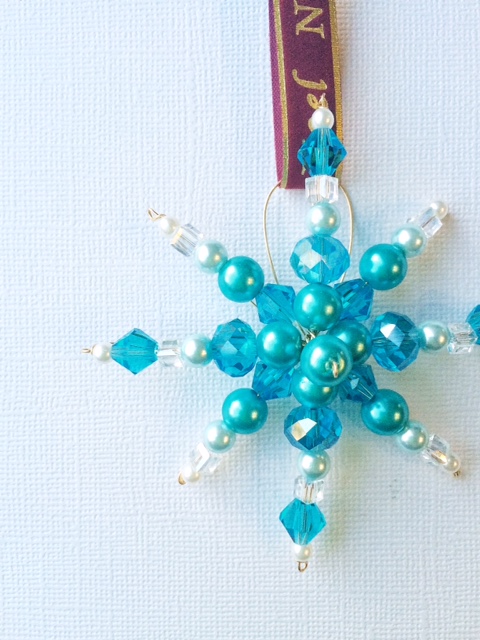 Penny Jules has been my favorite small business shop since I ventured into this blogging business. The genuine heart she pours into every item she makes is so apparent. There is rarely a day that goes by that I'm not sporting a Penny Jules item–in my hair, in the form of jewelry or on my Christmas tree. Everything she creates is unique and personalized.  Shop around her site and cross off your list with the work of this creative genius!
Up for grabs: Snowflake ornament (value $14) and $20 merchandise credit to Penny Jules
—–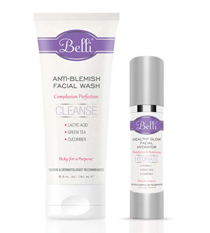 In recent years, I have become rather focused on skin care. I figure it's one small way I can take care of myself, plus the ritual of washing it at the end of each day works as a little shout-out to sanity. No matter how insane the day has been, at least I can wash my face. I search for and stalk products to help me love on my skin. So when I was introduced to the quality skin care products from Belli Skin Care, I was thrilled. From their eye brightener to their facial wash, I am glowing! Grab a few items to stuff in a friend's stocking and she will be thanking you!
——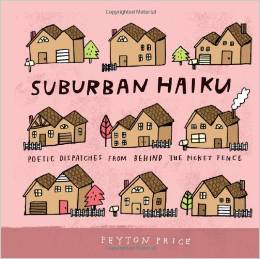 When I'm not busy beating my head against a brick wall over the agony of attempting to responsibly raise a 3 yr. old and a 5 yr. old, I like to take a few milliseconds to laugh. Hook me up with a funny book like Peyton Price's Suburban Haiku: Poetic Dispatches from Behind the Picket Fence, and I'm good to go. Reading Price's quick and smartly witty haikus about day-to-day mom life was a delight, and gifting it to a friend is a the perfect way to share a supportive hug and some hearty laughs!
Up for grabs:  A copy of Suburban Haiku: Poetic Dispatches from Behind the Picket Fence (value $10).
—–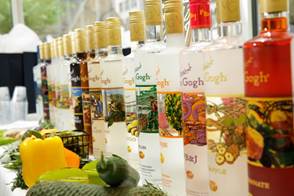 At the end of long day of filled with lots of kids-driving-Mommy-nuts nonsense, there's nothing sweeter than a tasty drink.  So when Van Gogh Vodka asked me to sample their designer vodka, there wasn't a whole lot of arm-twisting. While I don't generally enjoy liquor straight-up, this product was delicious. I added a few cubes, poured myself a finger and delighted in a few yummy sips to close off the evening. What a perfect hostess gift during this holiday season!
—–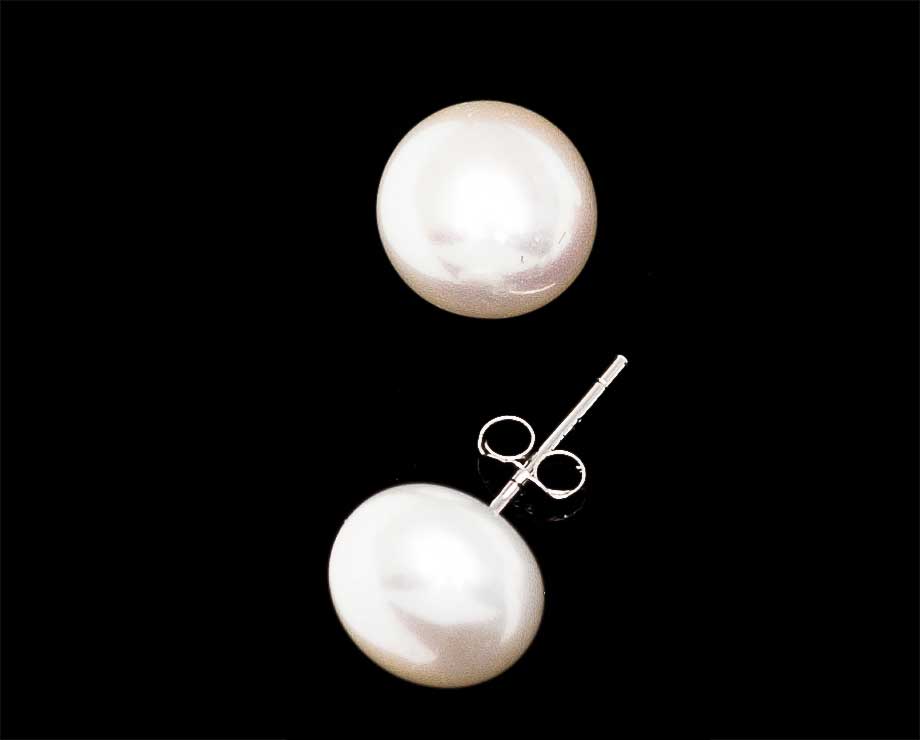 The older I get, the more I crush on classic treasured items. As far as I have learned, you can't miss with a pair of well-chosen pearl earrings. When I found this pair from Pearl & Clasp, I was tickled! At 9mm, these white freshwater pearls are the perfect accent to any outfit. Look like a fancy lady with this one simple add-on–Audrey Hepburn-esque vibe delivered. What a sweet simple gift to give to the sweetheart on your list!
Up for grabs: One pair of white freshwater pearl earrings (value $24).
—–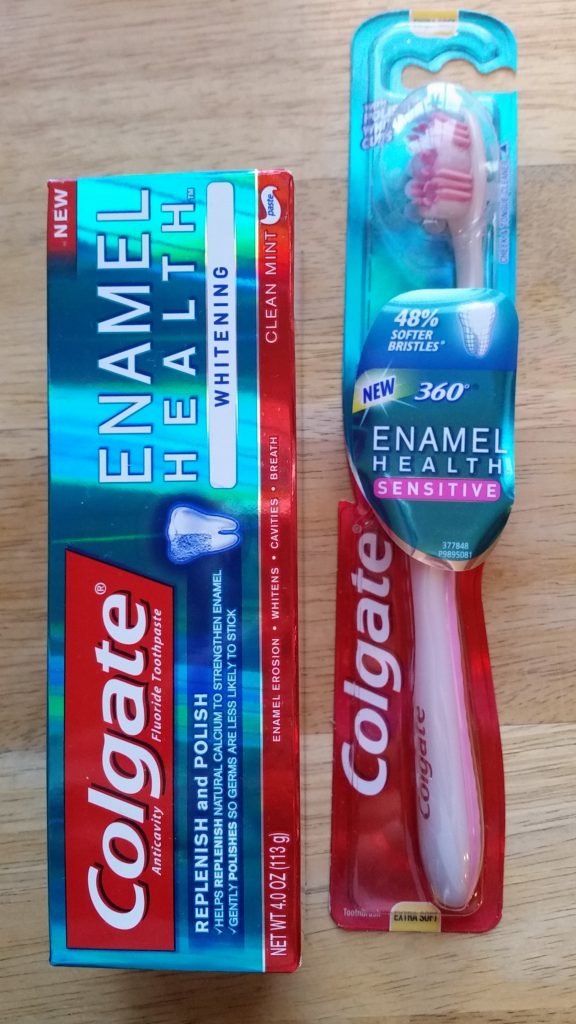 And don't forget the stocking suffers! Call it a mid-life teeth-cleaning crisis, but I am really crushing on my Spinbrush and new Colgate Enamel Health products. A way to clean up after noshing on all those Christmas treats? Sounds like a win to me!
Lest this list still leaves you wanting, for even more ideas, check out last week's post about my new favorite site for making gift-shopping easy-peasy. If you haven't yet, hop over to GetThemGifts.com and save yourself a ton of hassle trying to find the right gifts!
Whichever of these fabulous finds you decide on, HAPPY SHOPPING, friends! Go get your savvy holiday buying on! And make sure to enter below to score a bunch of these items for free and make your wallet smile 😉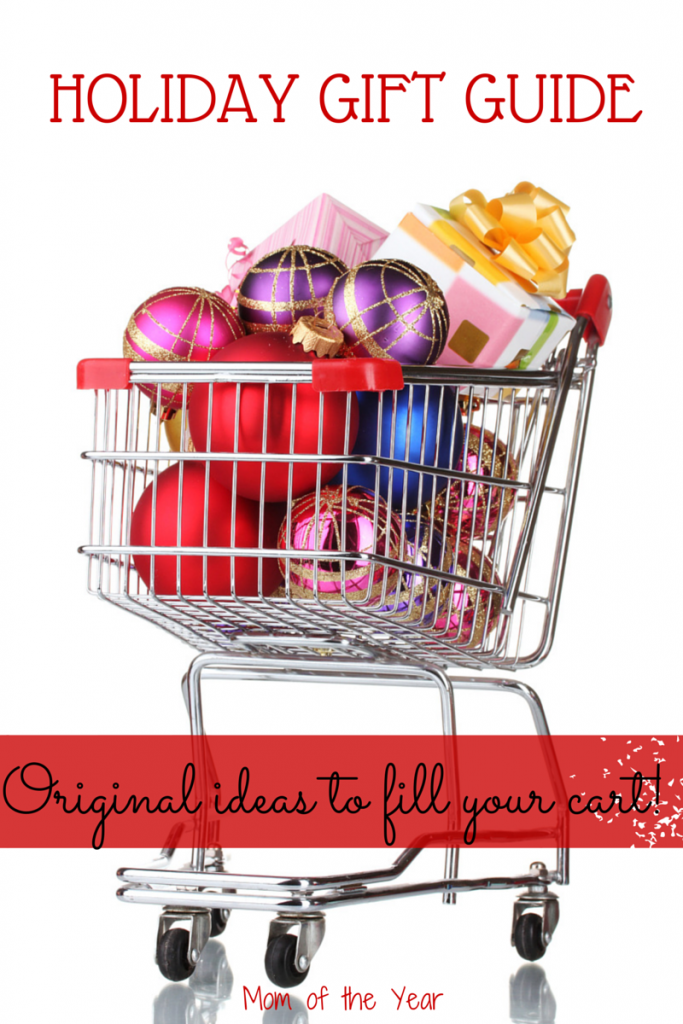 a Rafflecopter giveaway
a Rafflecopter giveaway
****Featured products were received for review purposes, but any and all enthusiasm for products is 100% genuine!****
First image credit: depositphotos.com, image ID:15854487, copyright: Syda_Productions
Last image credit: depositphotos.com, image ID:8181207, copyright:belchonock
The following two tabs change content below.
Meredith blogs at The Mom of the Year, where she dedicatedly earns her title one epic parenting fail at a time, offering quick, relatable laughs for fellow parents and all their empathizers. She has been part of several best-selling anthologies, featured on prominent sites such as Huffington Post, In the Powder Room and BlogHer, and loves her role as the Executive VP/Operations Manager of The BlogU Conference. When she's not breaking up fights over Legos and juice boxes, she remains fully committed to sharing a less serious look at the world of parenting.