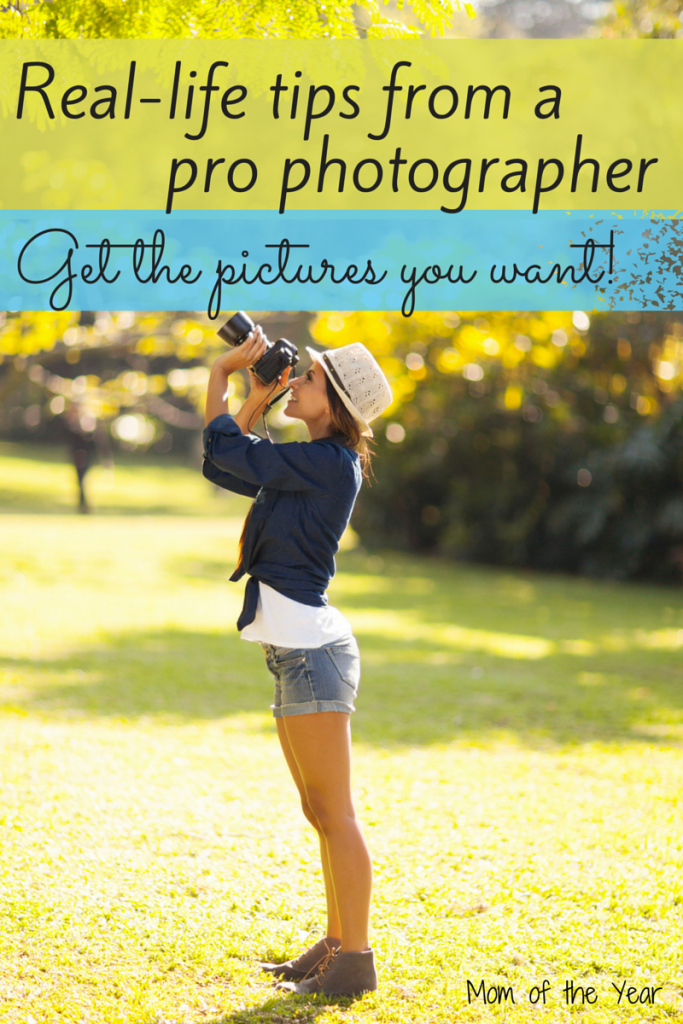 I remember the good old days.  The days when I used to hold up a camera, ask my son to look at the camera, and he would SMILE. Then somewhere about age 3, his face froze in a cheesy "CHEESE" said between gritted teeth while he focuses intently on a magical fairy dancing off to the side. For clarification, I have never actually seen said dancing fairy, I'm just assuming her presence based off of the fact that I have been unable to get my son to look at a camera for over two years and it must be something very magical to so wholely maintain his attention.
My daughter decided to follow suit in eschewing picture-taking, and their combined general unwillingness to participate coupled with my complete lack of photography skills has left us wanting in the picture department.
Which is a darn shame because I love pictures. Love them in the way one does when they have multiple frames covering all surfaces and exposed wall areas of her home. But I was failing; I simply could not get the pictures of my kids that I wanted. I just couldn't eke out their sweet smiles whenever I had a camera in hand.
So I decided it was time to call in a professional.
I have long admired the work of Briana Latta Photography. I've been checking out her pictures online with a reverence of "Dang! This girl has got skills!" It's not just that the photos she taken are beautiful, it's that she has a unique gift of capturing her subjects as their real selves. Briana makes the love and laughter she snaps include YOU as you look at the photograph.
I was thrilled when she agreed to take our family pictures. I was wowed when she humored all my ridiculous questions about outfit choices and requests predict whether the leaves would still be on the trees on our scheduled session date without rolling her eyes. I know–she is a saint.
I was also really dreading the fight of trying to get my children to look at the camera and make "normal faces".
I need not have worried. When Briana arrived, she took charge immediately and put my children at ease. As she laughed and joked with them, she took time to put me at ease too. Reassuring me that my kids aren't the only ones in the world that have trouble shining genuine smiles on cue, I relaxed.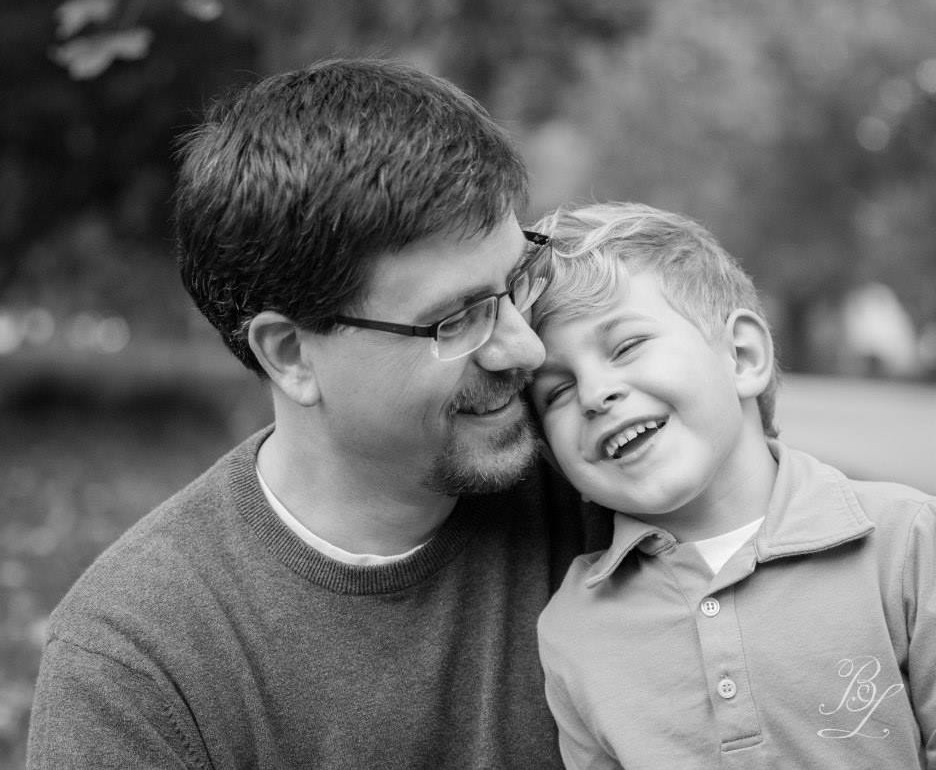 What followed was a fun hour of family time. We hung out in our yard. We played. And Briana snapped it all up, showing off her specialty working with kids. From her website, it's apparent that she has a lot of experience with maternity pictures, newborn photos, and family shoots, but it wasn't until she was here taking our pics that I got it.
Briana really, really knows what she is doing. Not only is she not put-off by energetic kiddos, she genuinely enjoys them and knows how to get the best out of them. By the end of the session, they were laughing and giggling at Miss Briana and her camera, making me believe my family CAN get pictures taken!

It was such a blessing to work with Briana's talent!  Make tracks over to her site and book a session ASAP for your own family. Trust me, your frames will thank you for the gorgeous updates 😉 And I don't think there is any better gift for loved ones than pictures. Grandparents swoon to get sweet photos! Or  know a pregnant mom? Treat her to a maternity or newborn session–such an incredibly thoughtful gesture!
And as a special gift for my readers, Briana is giving away one free mini-session below! Go enter and capture your family in some gorgeous photos–and have a fun time hanging out with Briana while they being are taken!*
For those of you not local to Briana, you can still enjoy her talent. As she snapped our session, I was so impressed with her skills, that I asked her to put together a few basic tips to share with all of you.  These are things that I never do, but are simple steps you can take to make a big improvement in your own pictures:
1. Consider lighting.
Overcast days are perfect days to take pictures outdoors. If it's a very sunny day, know that the sun is particularly bright and harsh on facial skin tones from 11 am to 1 pm. Early morning and later afternoon/early evening are better times to take pictures outdoors.
2. Don't keep the flash on automatically.
A flash sends a strong burst of light directly in front of the camera. In many situations, using flash can wash out the subjects in a picture. Try turning the flash off, and see what the pictures are like without flash in certain settings. You may be surprised how much nicer the picture looks. Of course, if you're in a dimly lit environment, flash is probably your best bet.
3. Think about perspective. It's very common to pick up a camera and snap a shot of your kids playing. But, consider bending down and getting eye level with them. Or, move over them and stand directly above them and get a picture of their face looking up at you.
You can make a picture so much more interesting by simply changing the angle it's taken from. One of my favorite practices is to watch my kids playing, pick a fun vantage point, and call their names to get them to suddenly look at me as I take a picture. Then I get a quick, genuine expression of them having fun that doesn't look posed.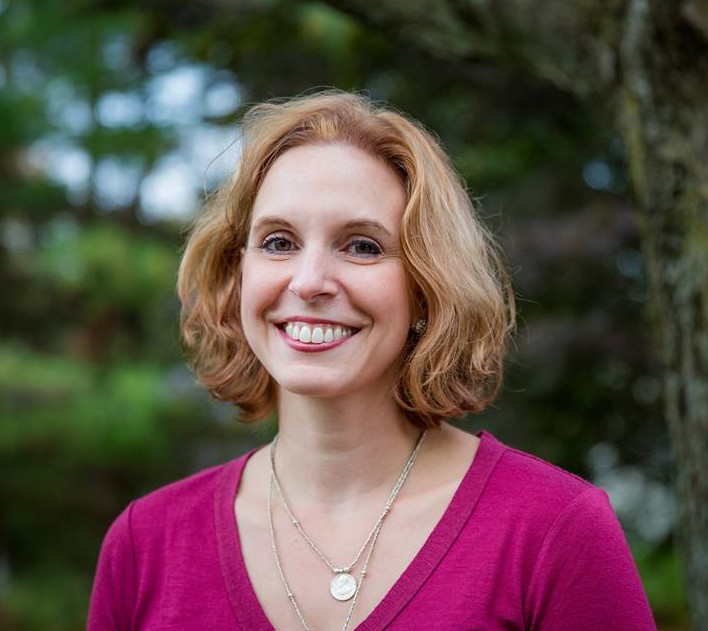 Isn't Briana so smart and savvy?? Go snap up those sweet photos, friends, and happy picture-taking!
*Please note photographer does not travel more than 1/2 hour to meet for session and all details and scheduling of mini-session must be coordinated directly with photographer and are subject to her availability and determination of all terms.
All family photos featured are the work of Briana Latta Photography.
****While Briana allowed me to experience and review her work in exchange for this post, my family's delight with our pictures is 100% genuine!****
****Thank you to Aria's Bowtique for providing my daughter's sweet hair bows for the photo session!****
First image credit: depositphotos.com, image ID:26391017, copyright:michaeljung
The following two tabs change content below.
Meredith blogs at The Mom of the Year, where she dedicatedly earns her title one epic parenting fail at a time, offering quick, relatable laughs for fellow parents and all their empathizers. She has been part of several best-selling anthologies, featured on prominent sites such as Huffington Post, In the Powder Room and BlogHer, and loves her role as the Executive VP/Operations Manager of The BlogU Conference. When she's not breaking up fights over Legos and juice boxes, she remains fully committed to sharing a less serious look at the world of parenting.