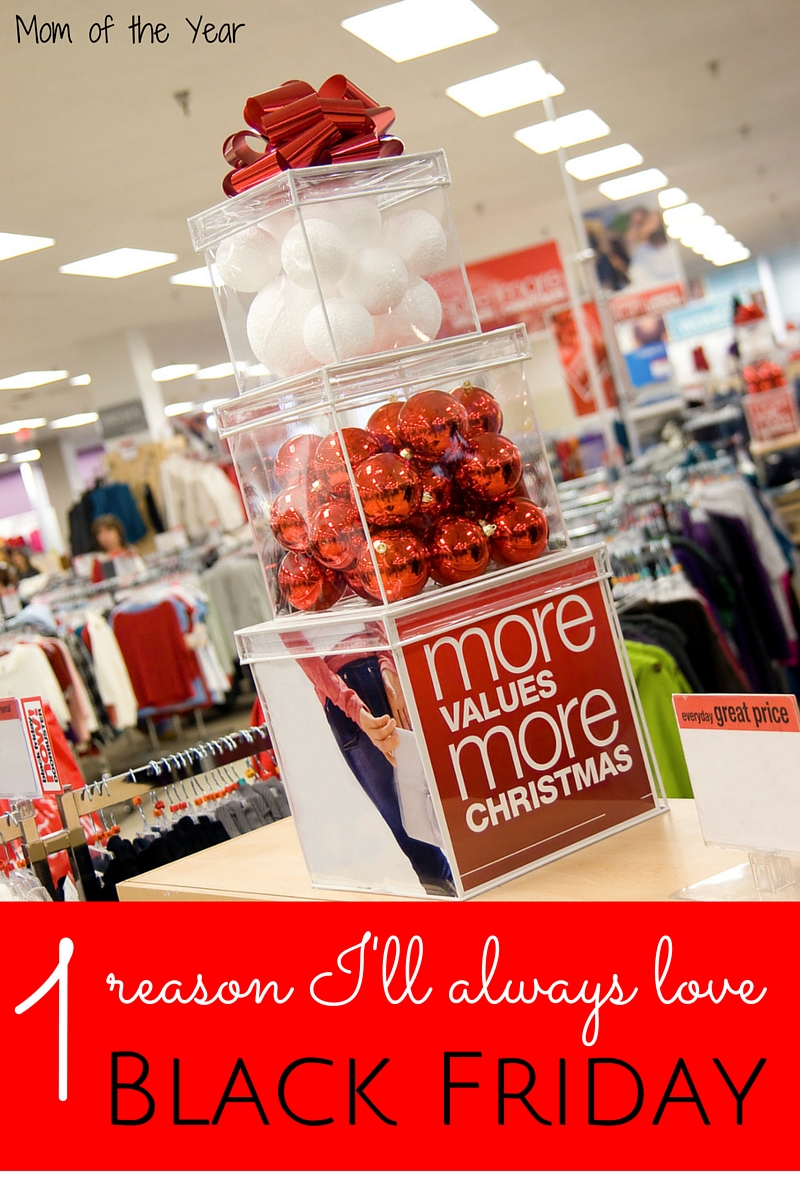 Trust me, I completely understand the frustration with how Black Friday edges into Thanksgiving.  At some stores, it's even completely taken over the holiday with doors opening early Thursday morning or deals running all week long.
My husband loathes pre-Black Friday Christmas. It's one of the things he can rant about for hours, similar to his disdain for mini cupcakes. I know, I don't get it either, but don't ask him about it unless you have a spare afternoon to burn. In any case, in our home any and all Christmas decorations, lights, music and other festivities are banned until after the turkey has been served and the leftovers are stuffed in the fridge.
No, our Black Friday truly means Black FRIDAY. We give our thanks on Thursday, and then get busy with a very important task the day after. What task? Saving money.
I've written about tricks and tips I use to save my family cash and shared about my love for shopping and product finds, so it makes sense that Black Friday is kind of a big deal around here. It actually has very little to do with buying Christmas gifts and a whole lot to do with saving money on things we'll use throughout the year.
Sure the crazy shoppers and impossible-to-find parking spaces can be a beast. But not really that much of a beast because I find the energy of the hustle-and-bustle to be sort of exhilarating.
Forgoing sleep is not my favorite, though being able to cross off your whole list and be home by 7am is a high in its own right.
So really, for us, the sticky wickets of the day are just that–sticky, but don't really matter that much because, again, we are saving money.
I have a story about Black Friday. It's a bit sentimental, and it is the one reason I will always love the day.
It was the first year we were married. We were the kind of poor that can't eat out–at McDonalds. The kind that sobs a bit when you get sick because the $10 doctor's office copay was simply not to be found. But my husband was doing this crazy thing and trying to be professional. He had a suit, but not a dress shirt to go with it. So we plotted and planned. We organized our sale papers and ads and got in line outside a department store at 4:30am (this was back when 5am openings were still a thing on Black Friday). We bee-lined to the men's section and proudly found a nice shirt and tie set in his size.
We nervously handed it to the clerk along with our clipped coupons. $5. FIVE DOLLARS. And with that my husband and I fell in love with Black Friday and we'll never look back.
The savings may never again be as sweet or as meaningful as they were this first year, but they are still there. And they still make our budget smile and allow us to victory dance a bit in pride when we catch them.
So if fighting through the crowds or stalking Amazon's lightning deals happens to be your thing too, know that my husband and I right there with you–memory of a snazzy dress shirt fueling us on. Go get your savings, friends!
This video explaining our Black Friday passion was shared in this post last year. And yeah, nothing's changed 😉
Image credit: depositphotos.com, image ID:1375537, copyright:shirotie
The following two tabs change content below.
Meredith blogs at The Mom of the Year, where she dedicatedly earns her title one epic parenting fail at a time, offering quick, relatable laughs for fellow parents and all their empathizers. She has been part of several best-selling anthologies, featured on prominent sites such as Huffington Post, In the Powder Room and BlogHer, and loves her role as the Executive VP/Operations Manager of The BlogU Conference. When she's not breaking up fights over Legos and juice boxes, she remains fully committed to sharing a less serious look at the world of parenting.