Mindy Kaling is in the house!!! Not literally, of course, but the first book from her new literary studio has dropped, and Carrie and I couldn't be more thrilled. Every since Kaling's early days on The Office, I've long been a committed fan and love cheering on all of her boss projects as she continues to wow. I've enjoyed Sonali Dev's books in the past, and learning that her latest was being released under Kaling's umbrella made me even more eager to read it. Thanks for tuning in to our virtual book club for this The Vibrant Years book club!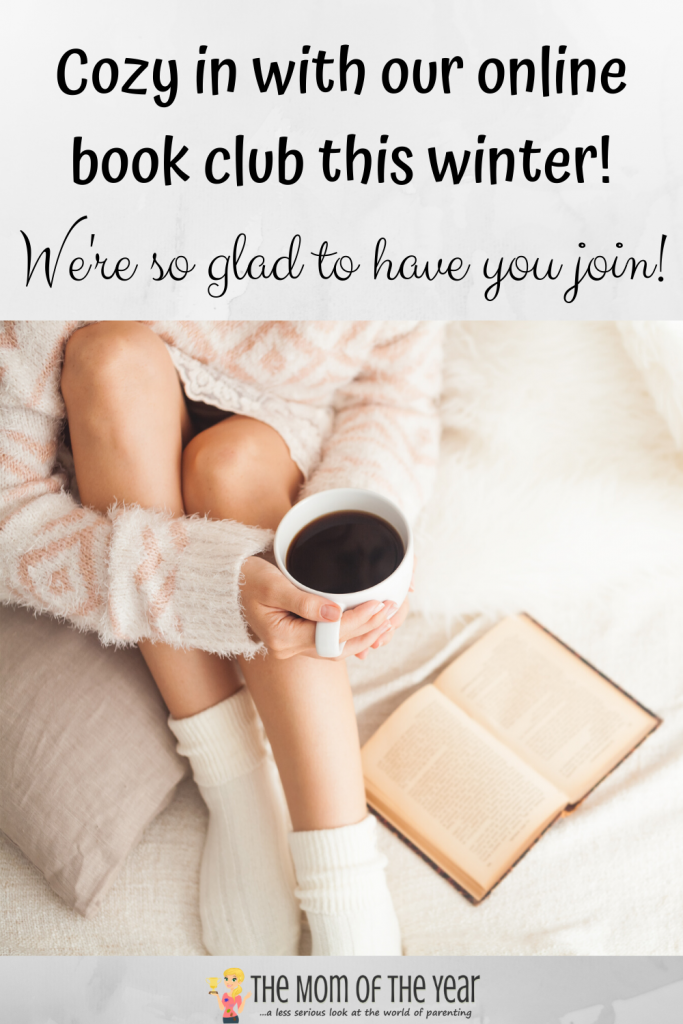 First things first, this book is not a romantic comedy, which is what I was expecting–based both on the nature of Dev's previous novels and to be honest, the cover design. I am the only one who sees a certain style of cover and associates it with a particular genre? In any case, The Vibrant Years absolutely included both romance and comedy, but it was also so much more. It was a deep, smart commentary on family dynamics, women's liberation, discrimination and self exploration–all incredibly important, weighty issues.
For me, this wasn't a quick read–not because it wasn't enjoyable (it wholly was), but because it made pause to think so frequently along the way. I read this book and could see the movie (or TV series) playing out in my mind. To borrow the title word, the characters were so vibrant. Their realness, energy, and love for each other would play so well on the screen!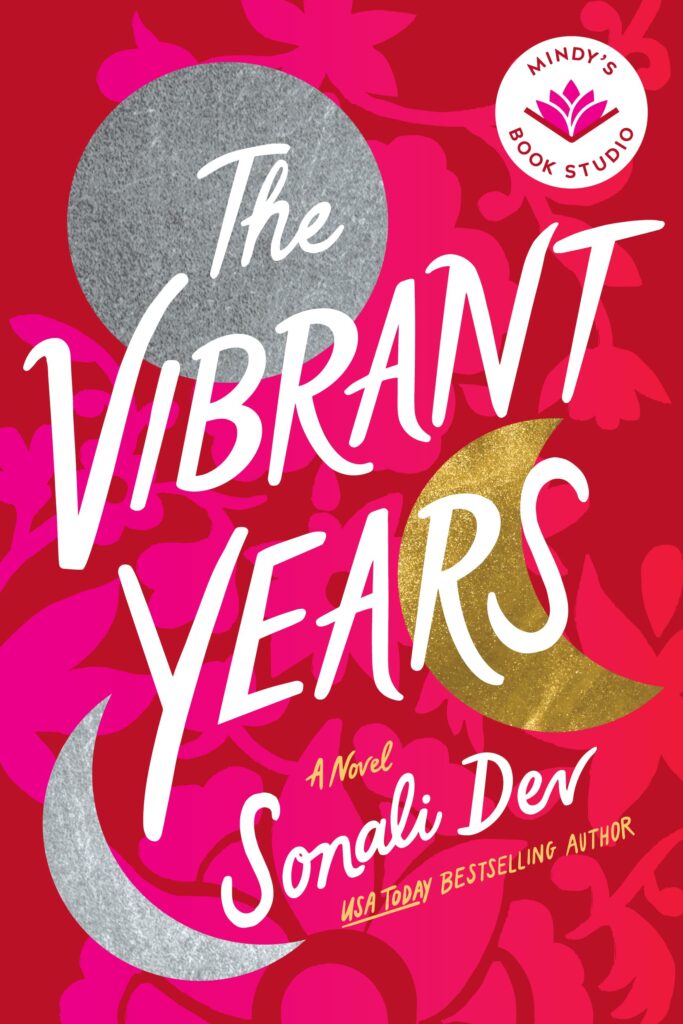 The Vibrant Years Book Club Discussion Questions
To which woman could you most relate (Bindu, Aly, or Cullie) and why? This is a tough question! Probably Aly, not for the work issues she faced, but for the push and pull of caring for parents while also having such responsibility for your kid(s).
Discuss how Bindu's experience as a woman different from that of Aly and Cullie. Discuss her role in the difference of their experience. I felt like Aly and Cullie couldn't even begin to imagine the walls Bindu faced as a woman. While so much of this was due to the progression of time and awareness, Bindu served as a personal advocate warrior to helping both Aly and Cullie live lives they chose.
Have you tried dating apps? How did your experience compare to the three women in this book? I have not! I got married before these existed, but would love to hear stories if you have!
What did you think of Cullie's initial project to create an app to make other apps more effective? I spend serious time trying to make sense of how this would work–and could not. The element I kept coming back to, the part that I think could actually make such an app work, was chemistry. And I don't think chemistry can be read by an app, so a Catch 22, if you will.
Sex-positivity has become an increasing cultural norm. What does this mean to you? How did you see it playing out in the lives of the three main characters? In my eyes, this is a HUGE switch even in more recent years. Women are openly and actively claiming their sexuality. I think Bindu and Cullie embodied this fully, while Aly struggled with it more. This makes sense to me, as she lacked the freedom that came with Bindu's older age and Cullie's younger age.
Discuss Aly and Ashish's relationship. What were the factors at play in its demise? How did Ashish's parents' relationship influence his relationship with Aly? What does Ashish's change of heart mean for them going forth? How did Ashish's parents' relationship influence his relationship with Aly? Aside from gender role expectations ingrained from Ashish's parents' relationship, I think he carried a significant amount of jealously over Aly's commitment to pursuing her dream. Moreover, his inability to honestly communicate this jealously lead to further barriers in their relationship. I appreciate Ashish's change of heart, but I think time will tell the depth of his commitment to a healthier, more respectful relationship with Aly.
Cullie and Rishi were off to a tumultous start with his deception. When, if ever, do you feel deception is merited in a relationship? While I was irritated with Rishi for not being honest, I can understand why he felt the need for deceit. That said, the only right answer to this question is "never". Deceit in relationship is never okay–unless you are planning a surprise party for your partner, in which case it is a very thoughtful gesture.
How did acting in Poornima affect the rest of Bindu's life? Have you ever had a singular experience leave such tremendous, lasting effect on your life? Oh wow with Poornima! What a HUGE, beautiful experience for Bindu, which I think had very little to do with acting in a movie and a whole lot more to do with discovering not only love, but her own power and strength. That, and it also completely upended her home life and landed her into an arranged marrieage. So in short, it determined the course of the rest of her life. I cannot pinpoint any one experience in my life that had such a magnificant effect, but there are smaller events along the way that have definitely had a significant impact.
Discuss the discrimination Aly battled in her job. Do you think she was right or wrong to keep pressing on? Why? This is another hard question! I understand that someone has to fight the fight, otherwise it never gets fought, and thus is never won. Yet, my heart ached for Aly's pain and I didn't want her to keep having to hit the brick wall.
(borrowed from the back of book) "The only kind of love that lasts forever is the unrequited kind." Discuss. Oof! My best thought with this one is that the only uneventful, quiet, peaceful love is the unrequited kind. Because once love is requited, it becomes a relationship, and in my experience real relationships often entail emotions beyond "uneventful, quiet, and peaceful" 😉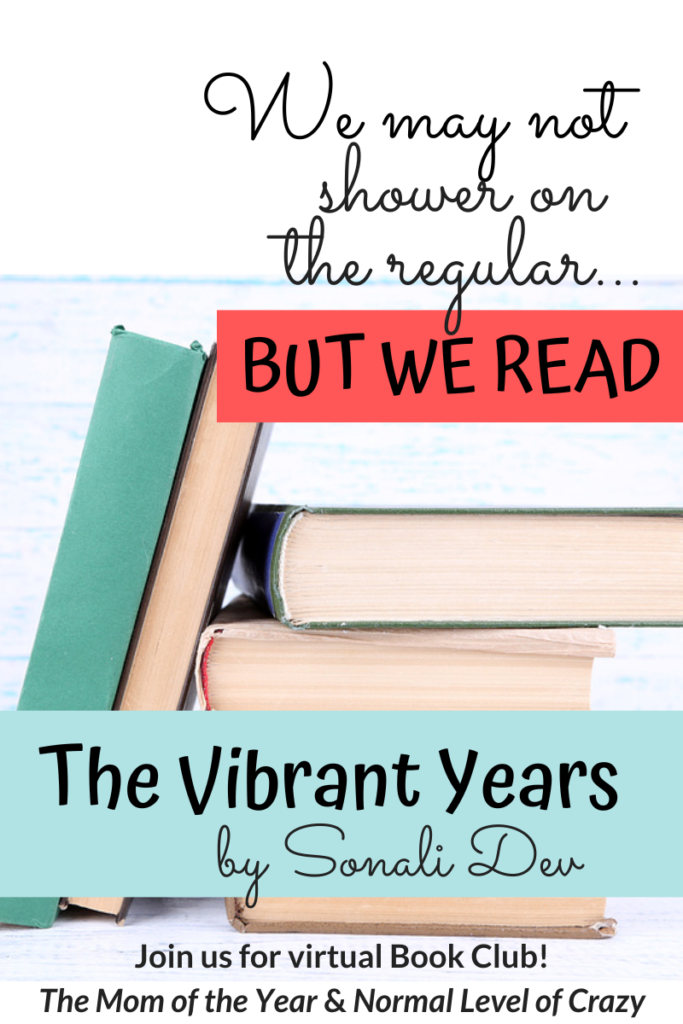 Thanks for tuning in for our The Vibrant Years book club discussion! This was such a great read!
Read on for the scoop about our next pick, Just My Type by Falon Ballard (we have LOVED her earlier books!). As always, leave a comment on this post or the Instagram post for a chance to win a copy send to you for FREE! As long as you are 18 or older and live in the continental United States, you are eligible. Giveaway closes at 7am EST on 2/10/23.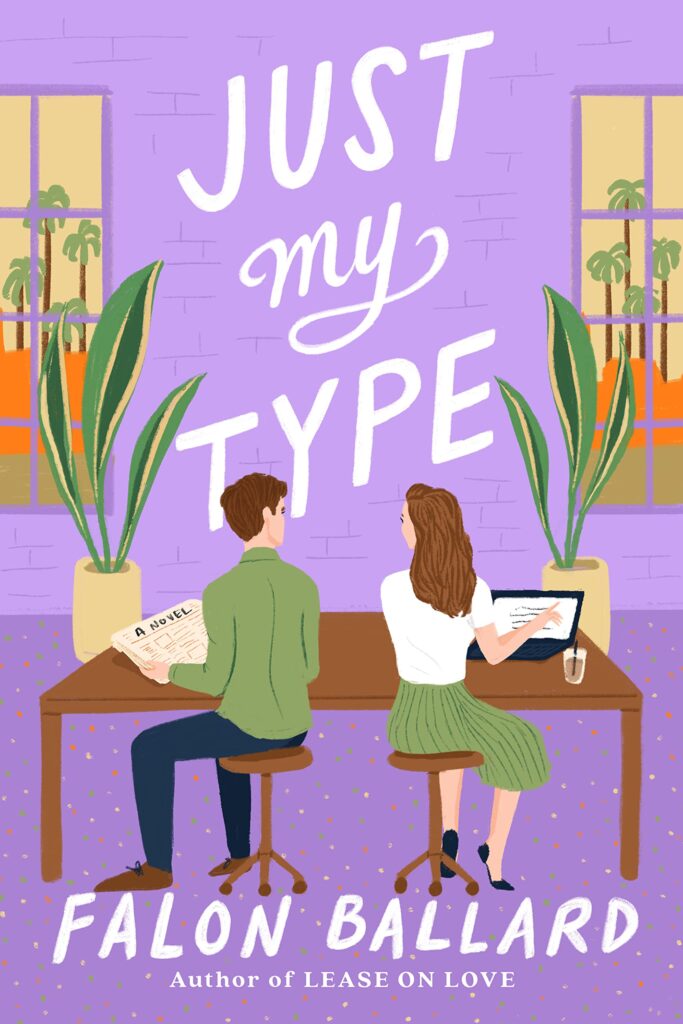 To win the job of her dreams, a relationship-prone journalist needs to learn how to stay single in this heartwarming and hilarious new romantic comedy from the beloved author of Lease on Love.

Lana Parker is an expert girlfriend. After a disastrous breakup with her high school boyfriend, she's bounced from long-term relationship to long-term relationhip and even works as the dating and relationships columnist for one of Los Angeles's trendiest websites. But when Lana suddenly finds herself single, she's ready to take a break, both personally and professionally. 

That is, until her high school ex, Seth Carson, takes an assignment at Lana's site. Having spent years traveling the world as a freelance journalist, Seth's finally ready to put down roots. Seth and Lana's chemistry is just as combative—and undeniable—as ever and quickly leads to a competition that could shape both of their careers. Pitted against each other by Lana's boss, they are each tasked with writing an article series that goes against their usual dating type: Lana needs to write about being single and staying single, while Seth must learn to settle down and become boyfriend material. Whoever's series is most popular wins a highly coveted dream job. But when the two square off, it's not only their careers on the line—it's also their hearts.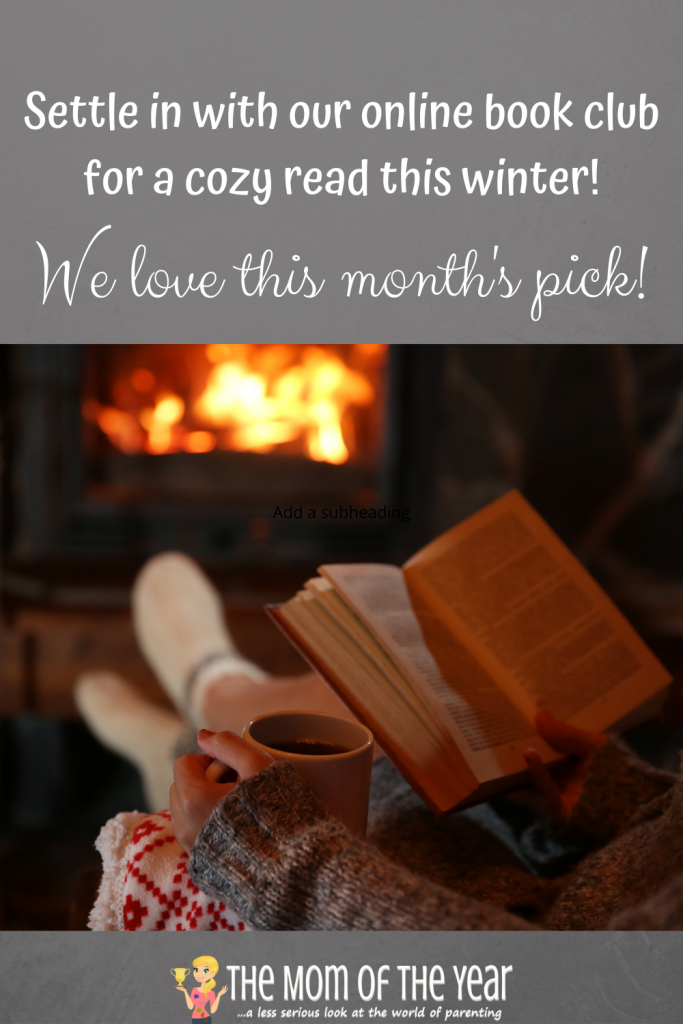 Thank you again for joining our The Vibrant Years book club, and here's a cozying up for the rest of these winter months with lots of good reads, friends!
The following two tabs change content below.
Meredith blogs at The Mom of the Year, where she dedicatedly earns her title one epic parenting fail at a time, offering quick, relatable laughs for fellow parents and all their empathizers. She has been part of several best-selling anthologies, featured on prominent sites such as Huffington Post, In the Powder Room and BlogHer, and loves her role as the Executive VP/Operations Manager of The BlogU Conference. When she's not breaking up fights over Legos and juice boxes, she remains fully committed to sharing a less serious look at the world of parenting.