Thank you to the participating brands for sending items my way for review. I've included items I genuinely love and think are super gifts to help boost mom's mental health.
We do Christmas big here around Mom of the Year, and according to my Christmas cactus, even though it's not yet Thanksgiving, Christmastime is officially here! Did you know this is my NINTH holiday gift guide?! And just like every year, we have a nifty giveaway to go along with it. Make sure to enter through the Rafflecopter at the end of the post!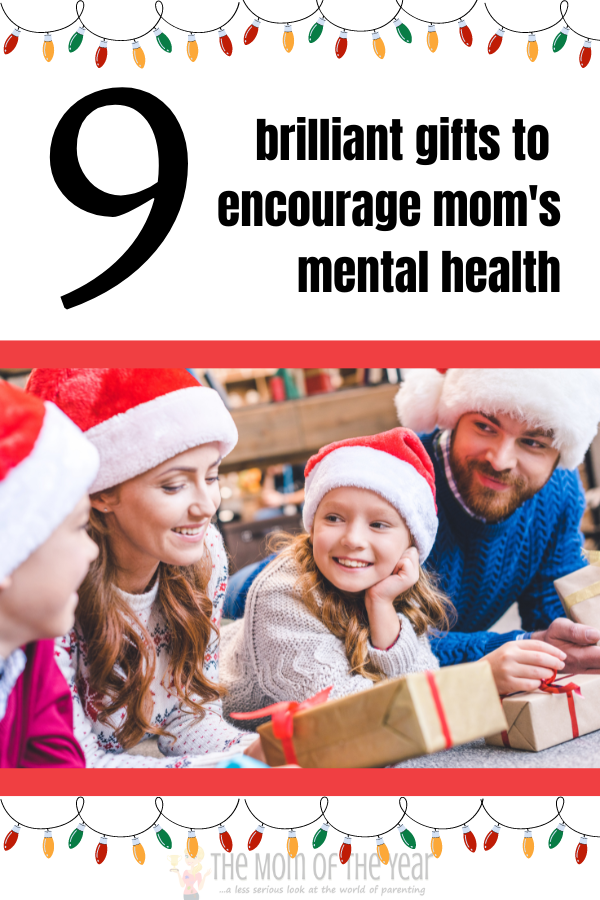 This year has likely been the most challenging of my 43 years thus far (THIS and also still dealing with long-term THIS a year later), so the name of my survival game is anything that helps keep me sane and protects my well-being. And I know so many of you are in similar shoes. With that in mind, I decided to make this year's gift guide all about items that will help boost mom's mental health. So read on for the cool finds and don't forget to enter the giveaway at the end 😉
9 Genius Gifts to Boost Mom's Mental Health
Sister Market's Self-Care Box I love this sweet box of self-care goodies. No better way to boost mom's mental health than to encourage her to take time to care for herself! This best-selling self-care collection incluses a lavender + sage candle, sheet masks, linen spray, bath bomb, and body butter designed to make you forget about everything saw scrolling your Instagram feed today. As Sister Market says, "Turn on Adele, pour yourself a glass of wine, and enjoy!" Enter the giveaway below for one of these fabulous Self Care Boxes!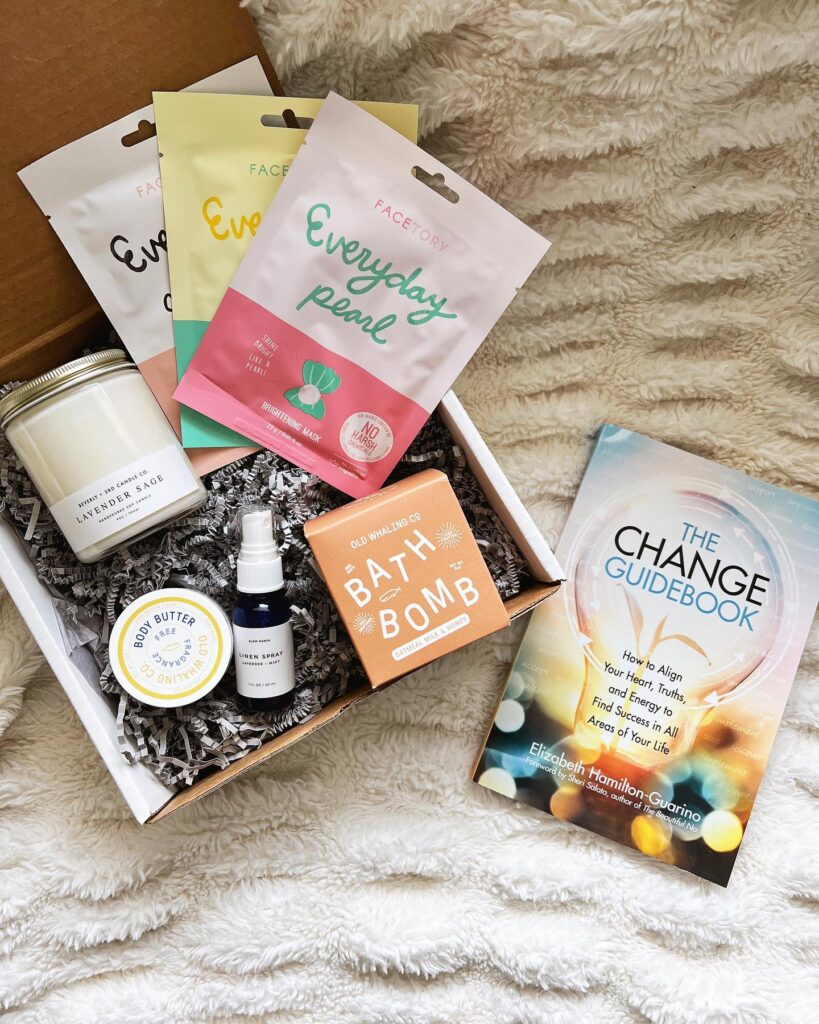 Workman calendars Am I the only one who finds obsessive calendar notations and to-do list crafting soothing? When I take the time to write and and map out my needs-doing, I feel more in control and this more peaceful. Thus my love of calendars and planners is pretty intense. Up your own organization game by scoring a Workman calendar of your choice in the giveaway below!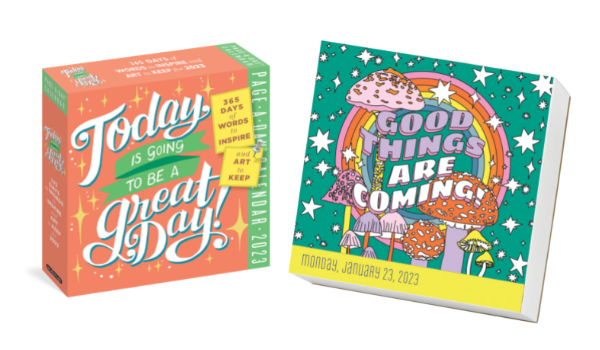 #ScrubWithPurpose is one of my favorite local finds of the past year. As Katie describes on her site, "#scrubwithpurpose is more than a body scrub, a body butter, or a lip balm…helping people slow down, take some time for themselves, and give back at the same time. A little bit of self-care and a little bit of giving back!!! 25% is donated to an organization each month and matched by an anonymous donor. As a wife, mother, registered nurse, and certified wellness coach, I am a true believer in preventative health. With proper self-care- physically, mentally, and spiritually, you truly can decrease your stress levels, and prevent illnesses. Taking care of yourself prevents health problems and reduces those unnecessary doctor visits." I love her mission of giving back while prioritizing self-care! Enter below for a Sugar Cookie gift of her best-selling items (body scrub, body butter, lip balm and lip/face scrub)!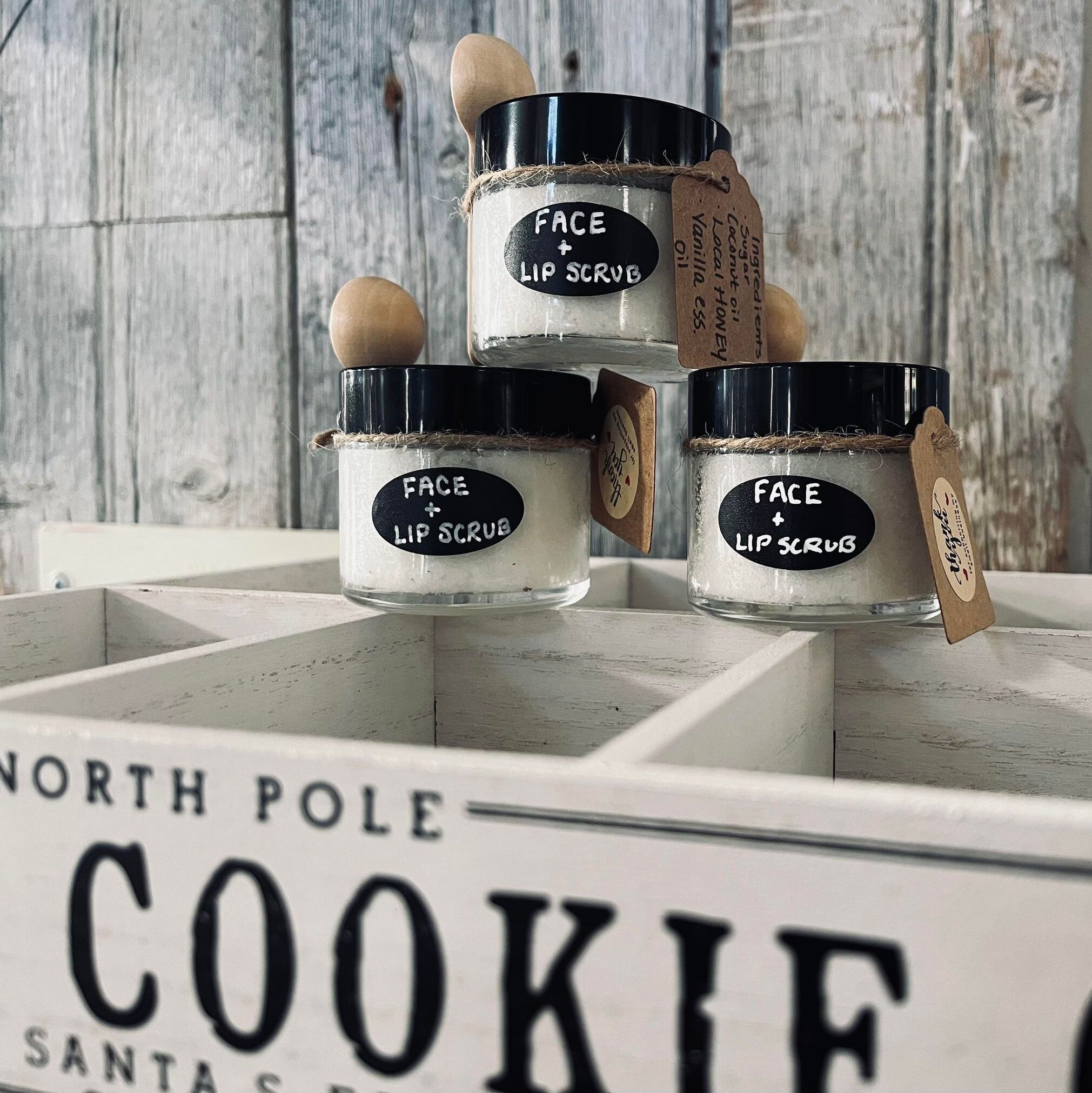 MOBI Home Health Tech In these post-pandemic days, I know the sincere struggle of trying to sort what-the-heck-is-going-on-with-my-family's-health. This isn't just a trite connundrum. It's a tireless battle trying to figure out if it's safe to go out, whether a doctor's visit is merited, if treatment is needed, etc. At-home covid test are awesome, but take a it a step further with MOBI's home health tech which allows you to get closer to your family's health status without trekking to the doctor. As a busy mom, being able to get an answer easily and quickly does so very much for peace of mind. Mobi is available at Walmart, Target, Amazon, Costco and many more stores nationwide. Enter the giveaway below to win a MOBI's Smart DualScan Ear + Forehead Bluetooth Thermometer for yourself!
Games We are a board/table game-loving family, and playing together is some of our best quality family time. Not only does it force us to set phones and devices aside, we are activitely engaging and connecting with each other. Games are a great way to take a break from the hustle and bustle of life, and we all know how important taking breaks are for our mental health. We are always checking out new game releases, and the family-friendly finds below are great! All three are up for grabs in the giveaway below!
Election Night! $34.95: This is the game that legendary anchor John King plays with his kids to teach them about the electoral college. Unlike any other board game, players battle for critical electoral votes as they also learn or sharpen their U.S geography and political system knowledge.
Blobby's Pizza $22: makes for a perfect after school game kids will love with its bright colors and cute monsters! But here's the kicker – it also doubles as studying! The strategic pizza-eating contest teaches fractions, decimals, and percentages for kids 9 and up.
Full of Bull $19.99: This dice bluffing and mental math game helps kids strengthen analytic skills, social & emotional intelligence, and algebraic thinking!
Melissa and Doug As a new mom, I remember not only seeking out this brand when purchasing gifts for my kids, but using it as a guidpost to sort what were positive, age-appropriate toys for them to be enjoying. With the brand, I felt I could rest easy knowing my kids were actively enagaged nourishing diversion (and I didn't need to feel guilty for not being the source of their diversion!). Setting your child up with a quality toy while you tackle something else on your list or just pause for a breath is a super way to treat mom's mental health!
Deux par Deux Shopping Deux par Deux online is a two-fold win–it's easy at-home shopping your kid/tween will LOVE (read: no tedious, time-consuming mall trolling) and super-affordable. Having a stash of clothes your fashion-conscious tween/teen loves also gives her plenty of choices for her daily attire, which helps encourage smoother mornings without dramatic dressing dilemmas 😉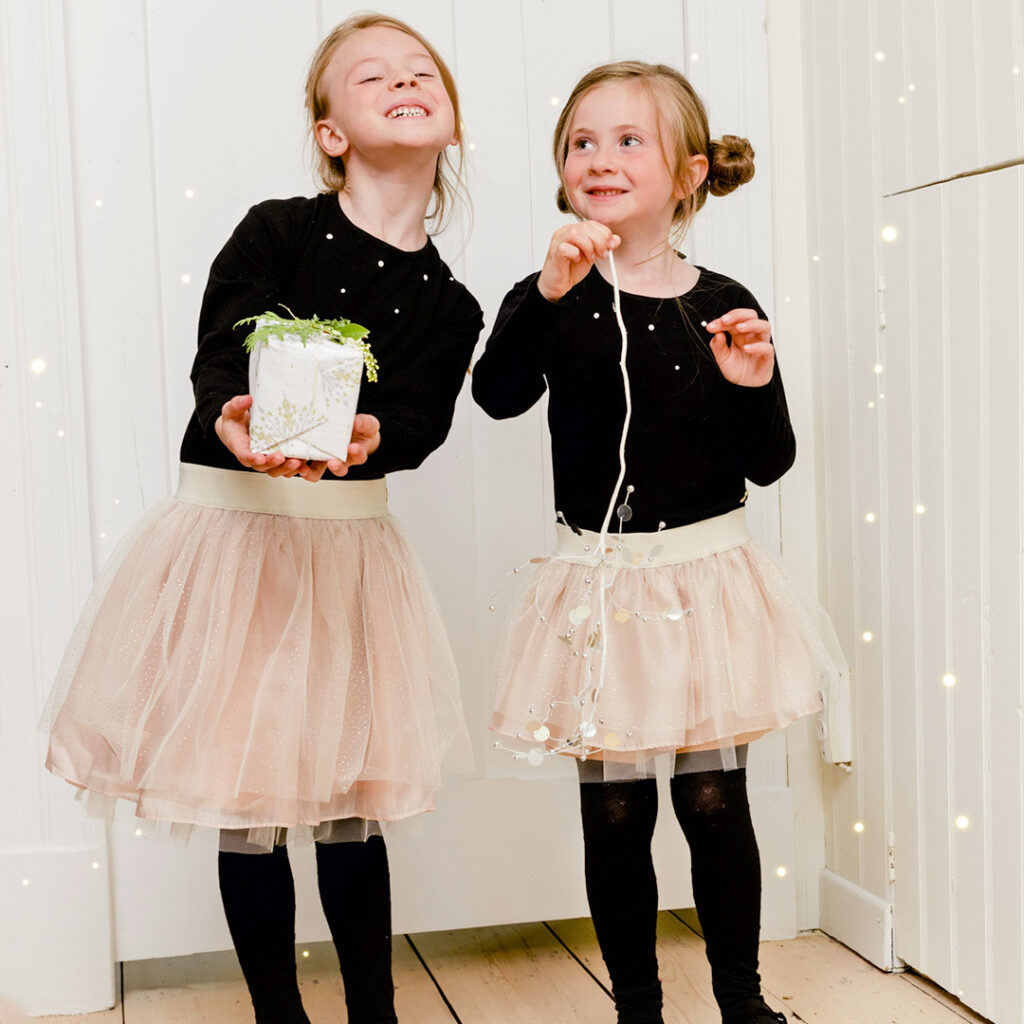 Lazy One I love their huge selection of pajamas, robes, slippers, and more for every season. Lazy One has so many fun matching family pajamas and lots of fun options for dogs too. If you're shooting for a great family pj pic or a snuggly Christmas gift, look no further. No better to treat mom's sanity than a cozy, comfy night in!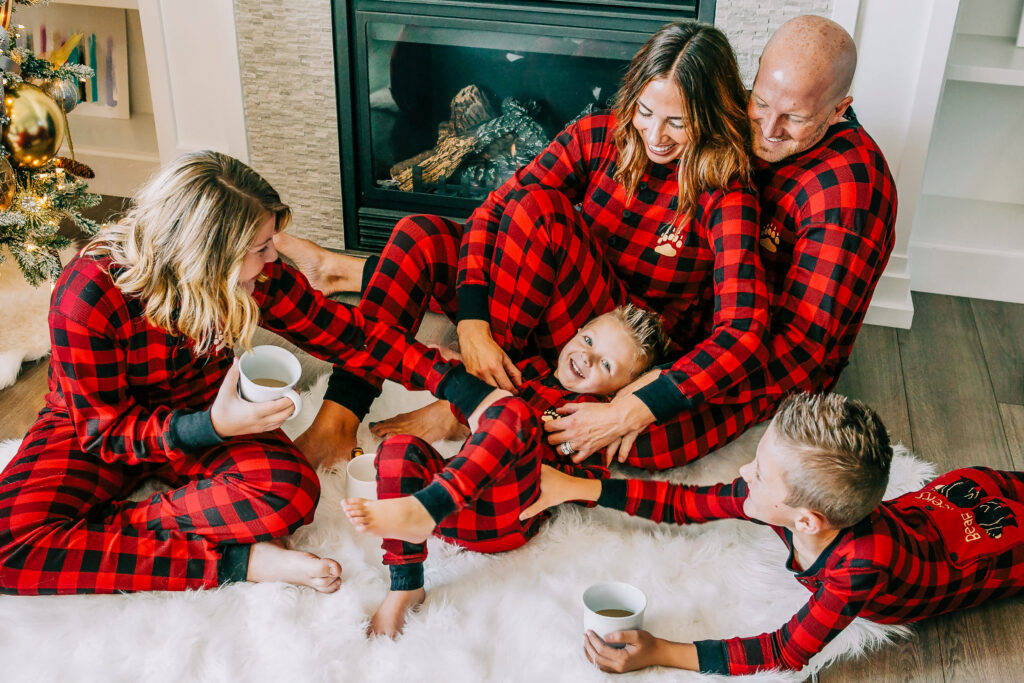 Jen Mann When I was in the depths this year, I was lifted by a few of Mann's books. Her realness was the friend I needed during turbulent days of mothering kids and navigating life. When I saw her Midlife Bites was nomited as a Book of the Year on Goodreads, I couldn't click fast enough on the VOTE button. Enter in the giveaway below for a copy and make sure vote this book in the Best Humor category!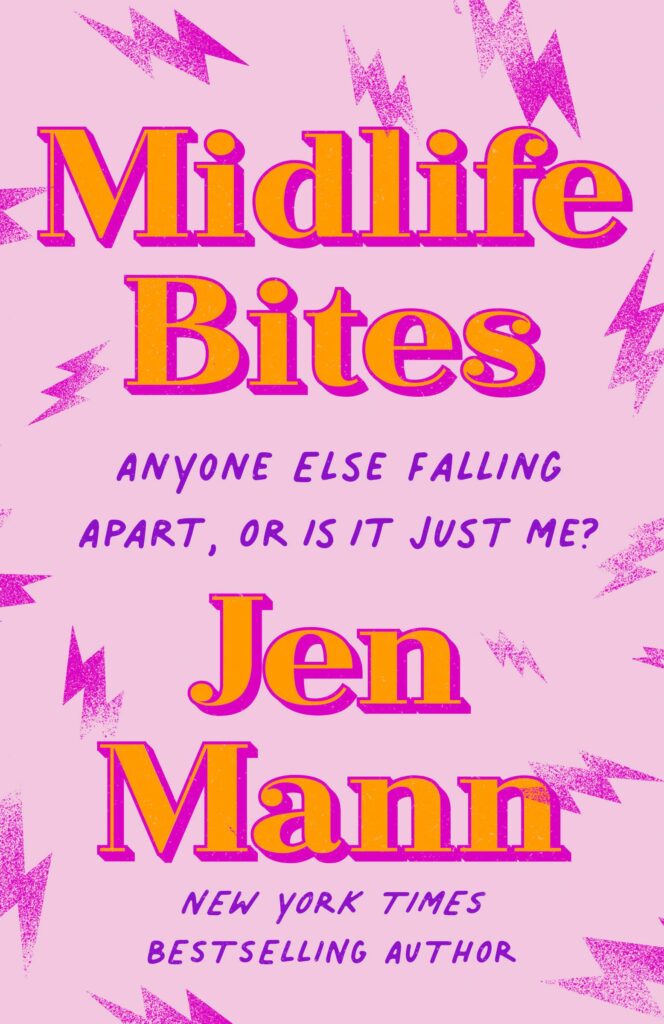 *************************************************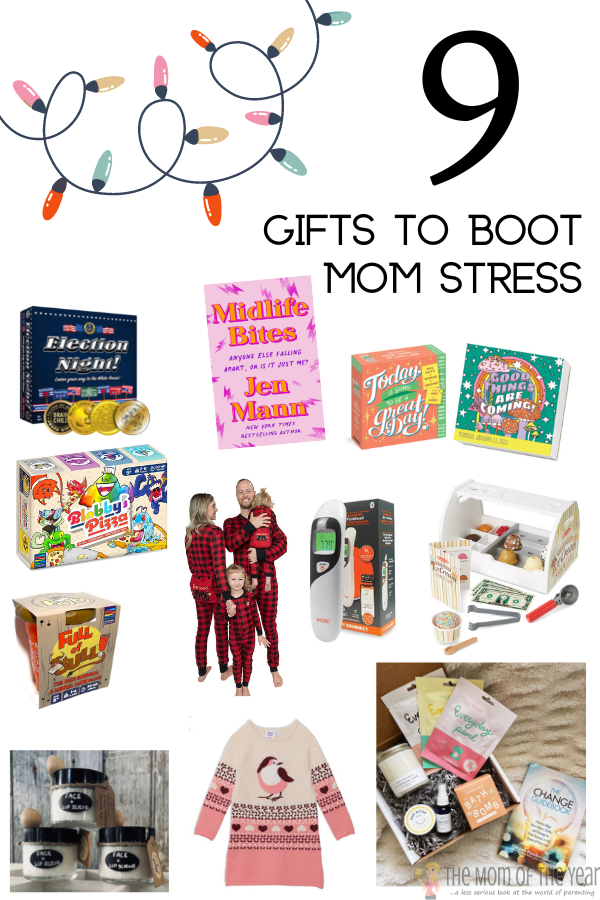 Whether you're actively making efforts to reduce your own stress or want to lighten the load of another mama in your life, these nifty finds help make mom life a bit easier. Grab one or two or all and say cheers to boosting mental health this season!
NOW ON TO THE GIVEAWAY!! Enter below for your chance to win over $250 of these fabulous gifts. As long as you are 18 or older and live in the continental United States, you are eligible. Giveaway closes Monday, 12/5/22 at 7am EST.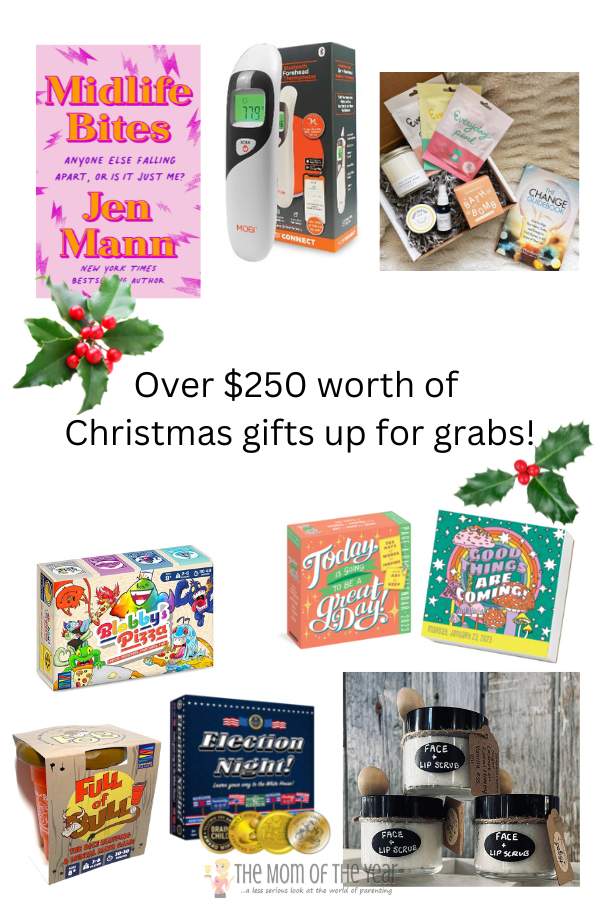 The following two tabs change content below.
Meredith blogs at The Mom of the Year, where she dedicatedly earns her title one epic parenting fail at a time, offering quick, relatable laughs for fellow parents and all their empathizers. She has been part of several best-selling anthologies, featured on prominent sites such as Huffington Post, In the Powder Room and BlogHer, and loves her role as the Executive VP/Operations Manager of The BlogU Conference. When she's not breaking up fights over Legos and juice boxes, she remains fully committed to sharing a less serious look at the world of parenting.