August! That magical time of year when you are clinging to the last threads of summer while simultaneously fantasizing about setting up camp in front of the school building and refusing to leave until they agree to admit your children two weeks early. It's tricky days as mom, my friends, tricky days indeed. While I am 1000% with you in solidarity, let Carrie and I once again offer our go-to sanity solution: READ. Read the books. All of them. And if you can't swing that, read these books with our virtual book club–both the one we're chatting up today and our pick for next week–SPOILER ALERT: free copy up for grabs!!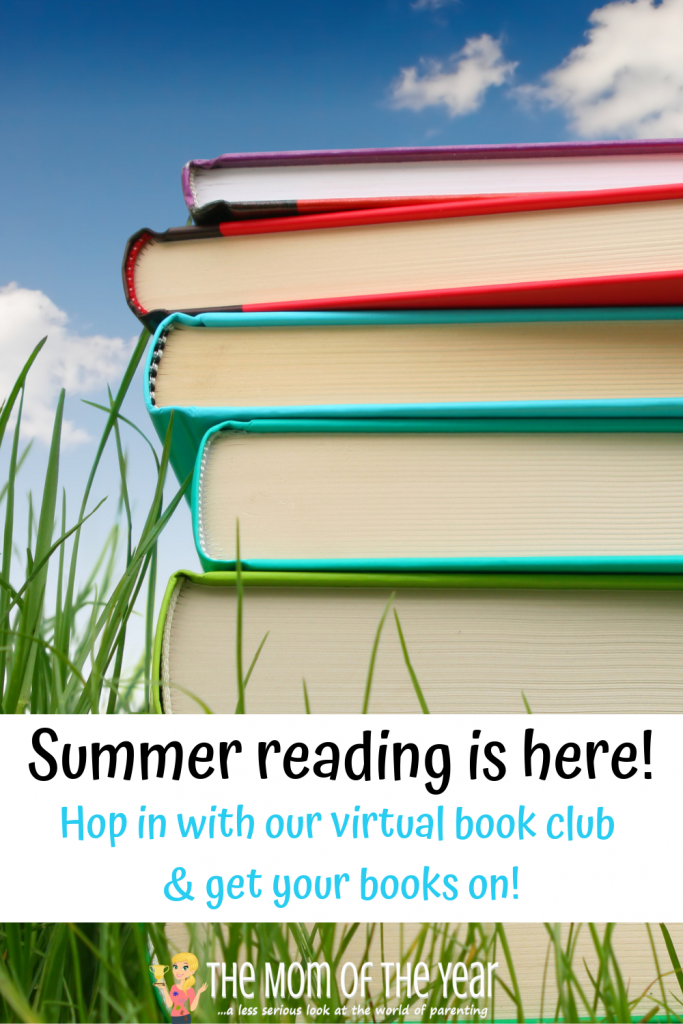 Margarita Monitmore is known for her last novel, Oona Out of Order, and this follow-up work was much-anticipated. I've read mixed reviews online, but I truly enjoyed Acts of Violet. Aside from the brilliant character development and multi-leveled skilled story-telling, I was fascinated by the world of magic she presented. I had no knowledge of the history or lives of magicians, and this book was eye-opening. Such a unique, new realm to explore! This book wasn't quite historical fiction (my fav genre), but it served the same gain–learning about an element of our culture and history in a relatable way with which I was previously unfamiliar.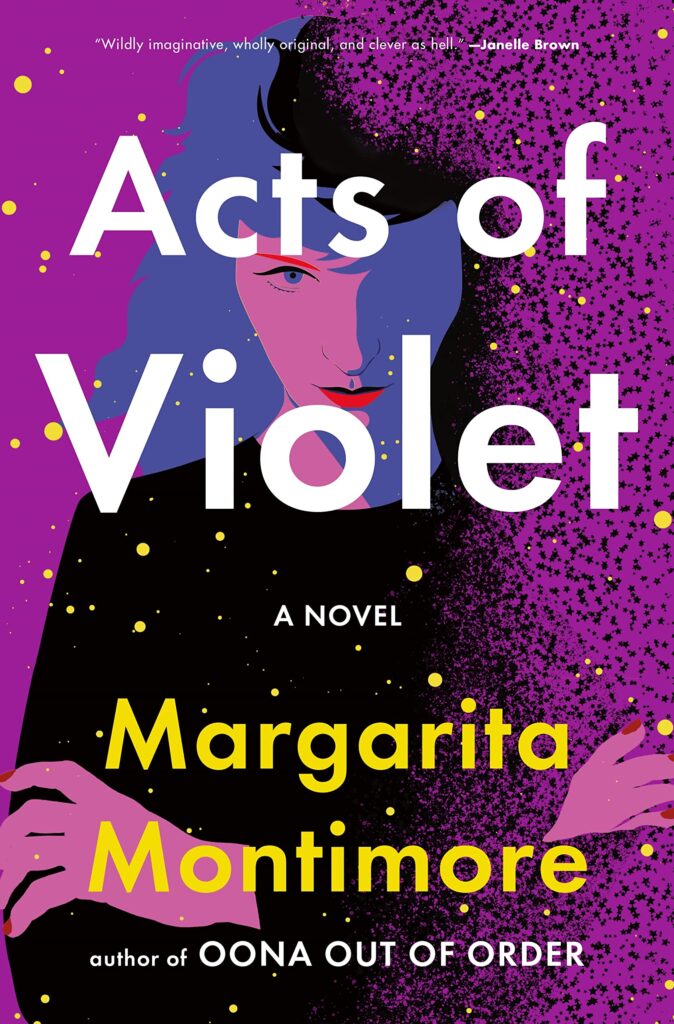 Acts of Violet Book Club Discussion Questions
Discuss your familiarity with the world of magic. Was this something you were aware of before reading this book? What did you learn? As mentioned above, I had zero knowledge of this world, and was so very much exploring and learning about the logistics of magic and the people who performed it.
At the heart of this novel, was the sister relationship. Do you have a sister? How can you relate and/or compare? I do have a sister, and I loved how the flux and flow were perfectly portrayed while maintaining the truth that sisterhood is impenetrable and a permanent, loving bond regardless of what comes our way.
Did you like Violet? Why or why not? Both yes and no. She was selfish and unkind! But she was also fascinating and knew her own truth–and had some pretty cool interests! I loved that she was so into nature and the outdoors. It seemed incongruent with her personality, but yet part of what made her such an individual.
Discuss the progression of Sasha's relationship with Violet. At which points were you able to most relate? Oh, gracious…there is so much to unpack here. But that Sasha's daughter was her endpoint was beyond solid.
What significance did Gabriel lend to the story? I saw Gabriel largely as support to Sasha in present time, but in years past, he served to define loyalties and boundaries between the sisters.
Which guest of Cameron's did you enjoy the most? And what did you think of Cameron's tenacity in pursuing Violet's story? Do I have to pick just one? I found Antionette Stranger particularly intriguing but thought each guest was so well crafted to serve a singular role. Cameron was absolutely an opportunist, but his interest was also far more genuine and kind than most, so I was a fan.
Quinn! Such a key character in more than one way. To start, how did she progress the plotline? As referenced above, Violet's misuse of her niece was a hard stop for Sasha–and rightly so. Yet her loving regard for her aunt served to soften the hostility between the sisters while maintaining hope of reunification.
Also in regards to Quinn, discuss her parents' regard for her relationship status/sexuality. What do you think of how they handled it? Would you have done so the same way? I was honestly wowed by how boss Quinn's parents were about this. I am far too much of a Beverly Goldberg to be chill about anything regarding my children.
Discuss the higher-realm explanations of time/space/existence. How did/did not they make sense to you? Do you believe these things to be possible? In short, none of this made sense to me. My brain doesn't work in this way, but I could very much see my son (who has a completely different brain) enjoying exploring these theories. I will say that 828 has always been my number, I always, frequently encounter it and continue to so do, and now find myself wondering if this might, in fact, mean something…
What do you think the heart of this story was? What is your takeaway? My answer is two-fold: 1) We don't understand the things of this world (and I'm not sure we're meant to) and 2) family matters–more than we can hope to imagine.
Oof! This was a deep book club, friends! Thanks for diving in with us. Please know we ALWAYS love hearing your thoughts, so please chime in.
As always, we're giving away a copy of our next pick to one winner who enters before 8/19/22 at 7 am EST. As long as you are 18 or older and live in the continental United States, you are eligible to win. And what is this next pick you are entering for??….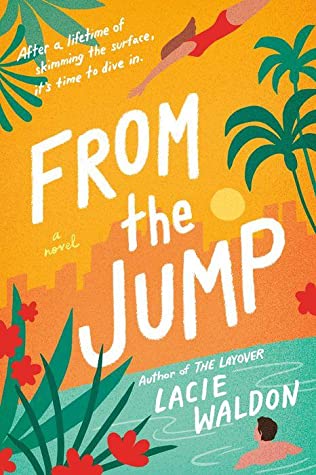 A chronic yes-woman finally admits to what—and who—she really wants in this unforgettable and heartfelt romantic comedy, by the author of The Layover.

Liv Bakersfield is used to living her life in "shoulds." Be fit. Be financially responsible. Be your best self. An overworked graphic designer, she's stretched so thin that she's about to miss yet another vacation with her beloved group of college friends. But when Liv finally decides to start saying no, it feels good…good enough to leap straight into quitting her job and hopping on a plane to join them in South Africa.
 
Amid the exotic landscape and unforgettable sights, Liv expects sun and safari animals and an easy time with her best friends. But such close proximity makes everything more complicated, especially with the emotionally unavailable Lucas Deiss. Their friendship is the only thing in her life that's still solid, and she vows to do anything she can to keep the group together. But once they get back to LA, Liv discovers that her leap of faith has become a freefall, sending her crashing into Deiss's arms. With the trust of the people she loves most on the line, Liv must decide between doing what she should … and risking everything for what she shouldn't want.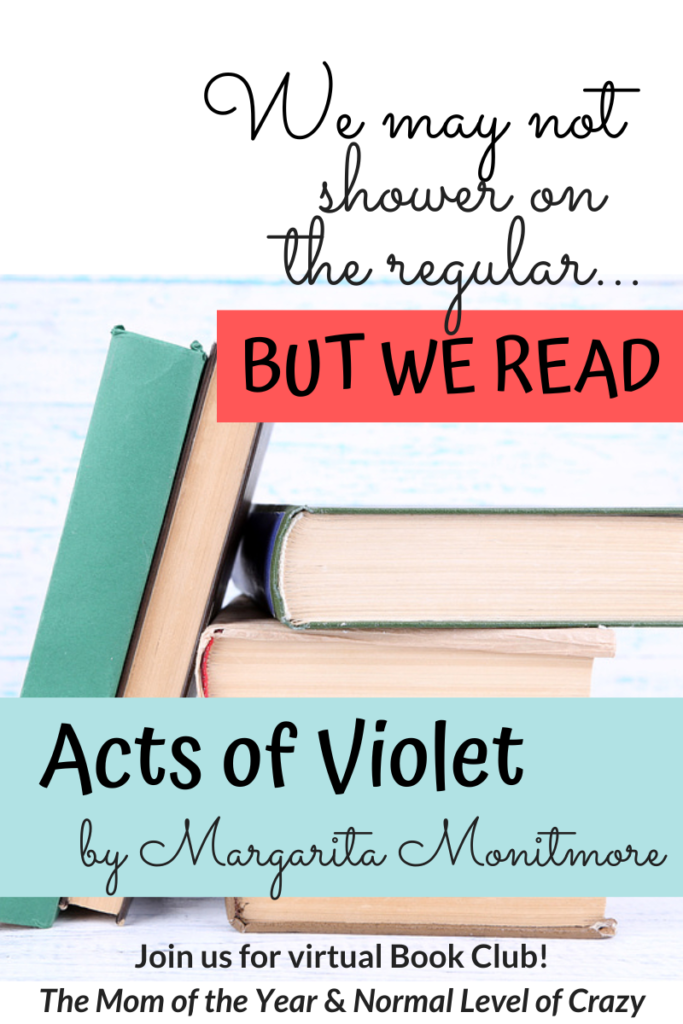 This summering business is HARD, friends! Thank you for hopping in on our Acts of Violet book club and taking a moment to touch down with us…soak up all those spare moments with books that feed your soul, and we will get to that first day of school together!
The following two tabs change content below.
Meredith blogs at The Mom of the Year, where she dedicatedly earns her title one epic parenting fail at a time, offering quick, relatable laughs for fellow parents and all their empathizers. She has been part of several best-selling anthologies, featured on prominent sites such as Huffington Post, In the Powder Room and BlogHer, and loves her role as the Executive VP/Operations Manager of The BlogU Conference. When she's not breaking up fights over Legos and juice boxes, she remains fully committed to sharing a less serious look at the world of parenting.