Thank you to my beloved, lovely book club partner, Carrie, for bringing this month's Lucie Yi Is Not a Romantic book club discussion! We love chatting books with you!
If you're anything like me, summer is for romantic comedies! They tend to be on the lighter side and, after a year of chaos, I appreciate a quick, upbeat, carefree read. I've recently committed to reading more authors of color as I think it is becoming increasingly important that we respect, honor, and learn more about other cultures.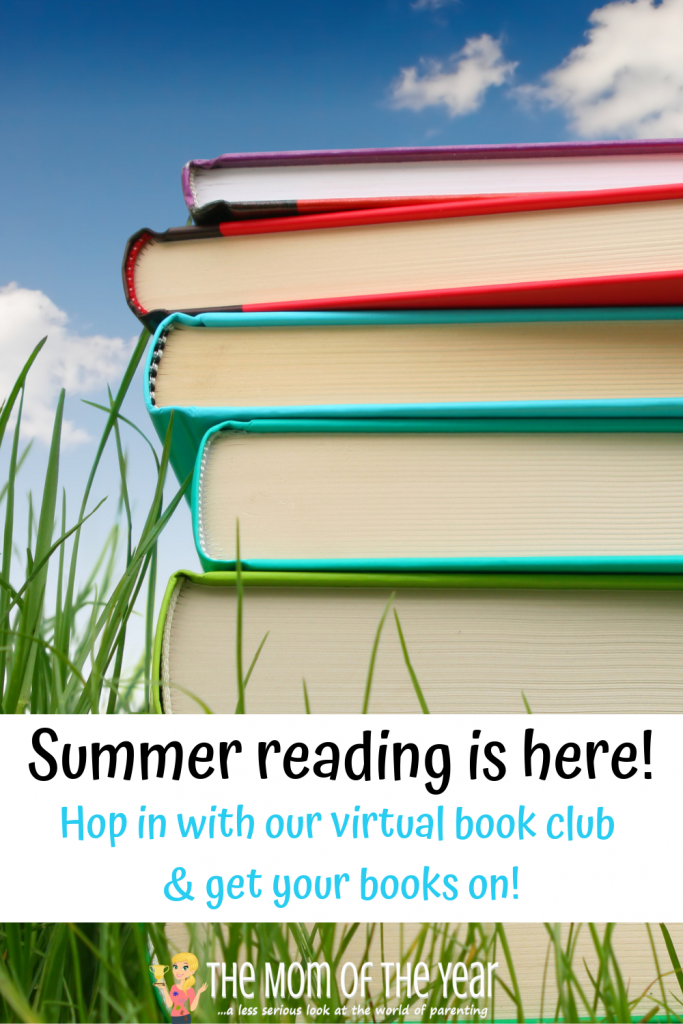 Lucie Yi is Not a Romantic by Lauren Ho is one of those fun rom-coms that incorporates some heavier themes without weighing it down. Family dynamics, friend issues, cultural aspects, as well as the main couple and their story, allowed for a truly rich story. I definitely appreciated learning more about the culture and found myself wanting to read more!
Lucie Yi Is Not a Romantic Book Club Discussion
We start out with Lucie, who has been deeply hurt by a past relationship. She's had a glimpse of what it would be like to have a child and she has decided she is going to take matters into her own hands. Her friends suggest a website that will pair you up with someone who would like to co-parent with you – no romance involved! While Lucie has not completely given up on love, she is ready to move on to this next part of her life.
Lucie meets Collin and she's surprised at how much he fits everything she's looking for in a co-parent. After a little bit of grappling, she jumps in and decides to try to get pregnant. Even though sparks seem to erupt between the two of them, they both try to keep their boundaries.
Lucie's very conservative family, though, is making things complicated, as well as her ex, Mark.
I'll be honest with you, I looked this up to see if it was real and it is! I would imagine it would be a really attractive idea for those that haven't found a partner and are interested in raising a child with another person. Single parenthood is hard and it makes sense people would want to share this responsibility.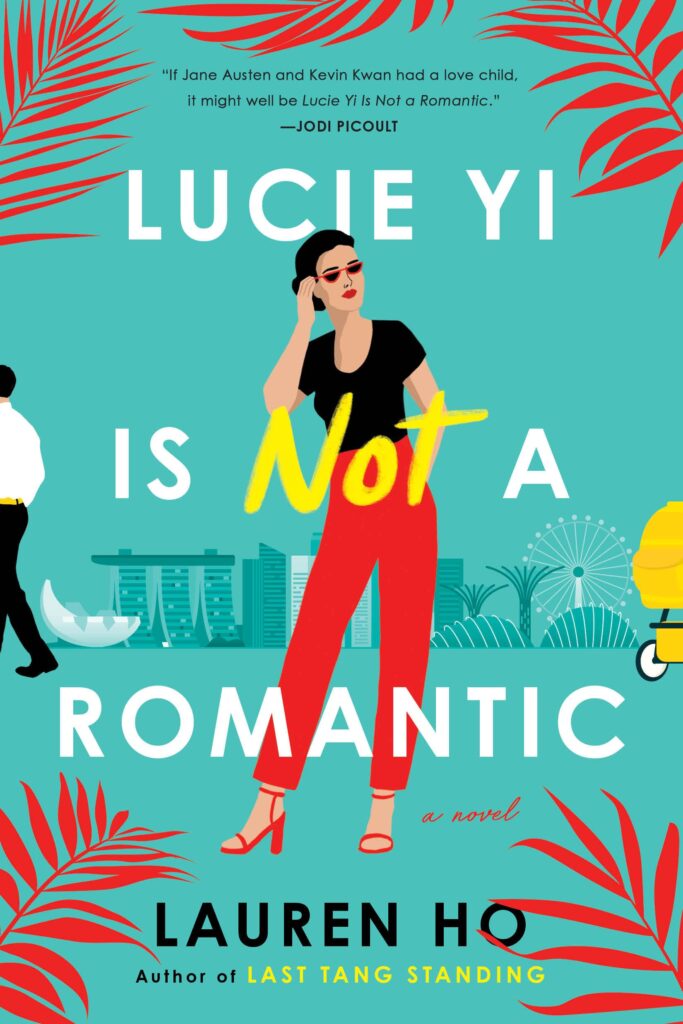 Lucie Yi Is Not a Romantic Book Club Discussion Questions
What were your thoughts on the whole co-parenting website idea? Do you think it's possible that it could work without complications?
Lucie and Collin develop a contract for their relationship. How realistic or practical is that?
I really loved how Lucie and Collin weren't necessarily perfect in the beginning. There was a spark there, but they definitely needed to work some things out. I think it was a good representation of the beginning of a relationship; that even when you plan out what you want, things don't always pan out or take the path you wish. As far as the contract, I had to laugh! I'm pretty sure everyone knows that nothing about parenting can be predicted!!
Lucie and Collin move to Singapore, per her wishes. What were your thoughts on her conservative family?
I really enjoyed learning about the culture and how that affected Lucie and Collin's relationship, especially a lot of her superstitions. Lucie clearly needed to set boundaries with her family from the start, but I think all of us can appreciate how hard that is and the courage it takes.
The grief dinner party presented an opportunity for Mark, Lucie's ex, to show back up in her life.
I thought this was such a powerful scene in the book and it actually made me want to throw my own grief dinner party, as I know a lot of people who have recently lost someone.
Obviously Lucie and Mark's relationship ended horribly and for them to get back together, there was going to have to be a lot of work.
Do you think Mark overstepped in his desire to reunite with Lucie?
I think Mark was trying his best. Some things seemed over the top and inappropriate for sure. But I agreed with Lucie at the end, they never became friends first.
Susie is Lucie's best friend, but their relationship faces some struggles. Have you ever experienced where a friend is in a different place than you and you're having a hard time connecting?
I know I had babies pretty young and we were the first in our group of friends. I definitely ended up bonding a lot with moms versus my single friends. I think this was a completely genuine, real development and I liked the way it was handled, with the two of them being honest with each other in the end.
How did you feel about the ending with Lucie's family?
While this was for sure a rom-com, the turmoil within her family was a big part of the book. I thought it was an interesting take to not have them necessarily reconcile. I think that it was more realistic to present it this way. I don't think it means they will never have a relationship with them, but these things can take a very long time to mend.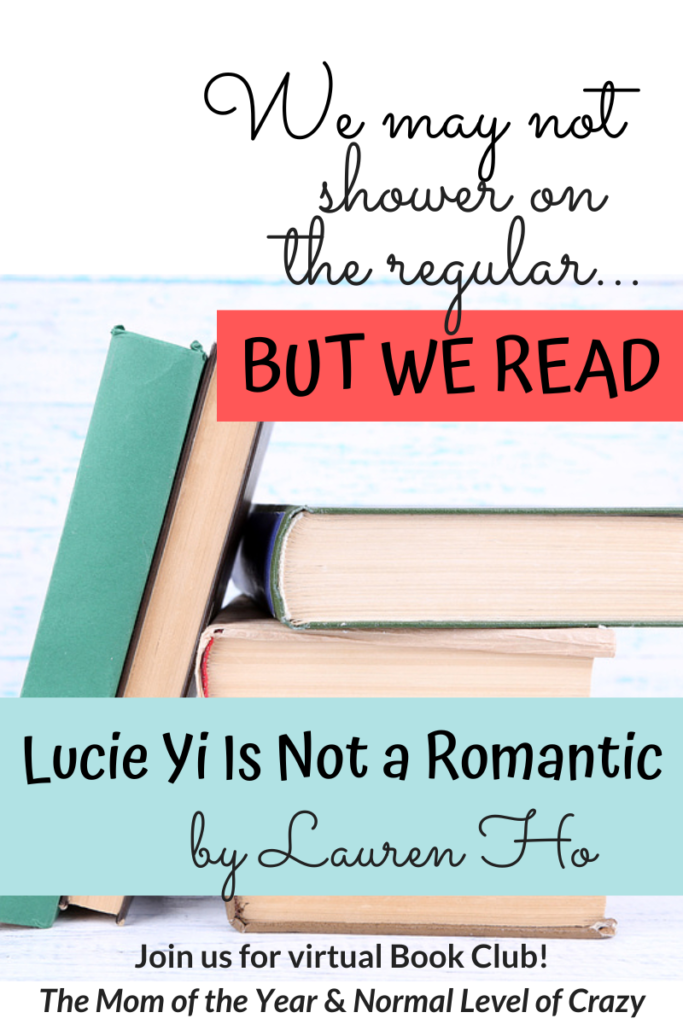 We hope you enjoyed our Lucie Yi is Not a Romantic book club discussion! Lauren Ho also wrote Last Tang Standing, another fun summer read to pick up! Both have all the components for a perfect beach read!
…………………………………………………………………..
Meredith and I are super excited about our next pick by Margarita Montimore called Acts of Violet! Read on for a description of this highly anticipated book!
As always, we are giving away a copy for free! Leave a comment on this blog post by 7/15/22 by 5:30am ET, and as long as you are 18 or older and live in the continental United States, you are eligible to win!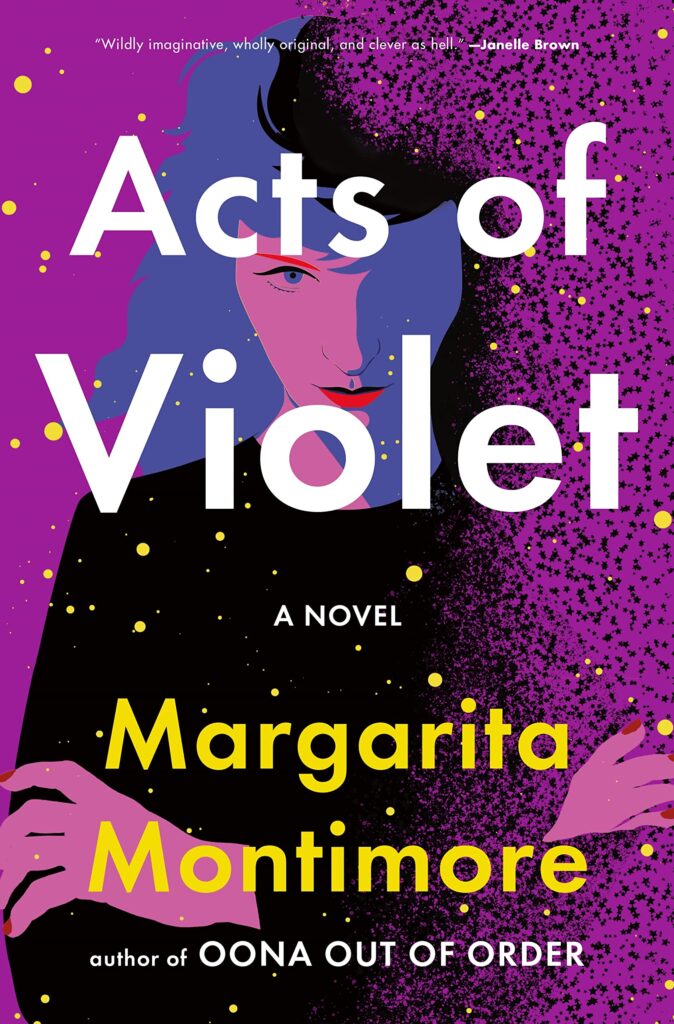 From Margarita Montimore, the author of GMA Book Club pick and national bestseller Oona Out of Order, Acts of Violet is a dazzling and twisty new novel about a famous magician who disappears, leaving her sister to figure out what really happened.
Nearly a decade ago, iconic magician Violet Volk performed her greatest trick yet: vanishing mid-act. Though she hasn't been seen since, her hold on the public hasn't wavered. While Violet sought out the spotlight, her sister Sasha, ever the responsible one, took over their mother's salon and built a quiet life for her daughter, Quinn. But Sasha can never seem to escape her sister's orbit or her memories of their unresolved, tumultuous relationship. Then there's Cameron Frank, determined to finally get his big break hosting a podcast devoted to all things Violet—though keeping his job hinges on an exclusive interview with Sasha, the last person who wants to talk to him.
As the ten-year anniversary approaches, the podcast picks up steam, and Cameron's pursuit of Sasha becomes increasingly intrusive. He isn't the only one wondering what secrets she might be keeping: Quinn, loyal to the aunt she always idolized, is doing her own investigating. Meanwhile, Sasha begins to experience an unsettling series of sleepwalking episodes and coincidences, which all lead back to Violet. Pushed to her emotional limits, Sasha must finally confront the most painful truths about her sister, and herself, even at the risk of losing everything.
Alternating between Sasha's narration and Cameron's podcast transcripts, interspersed with documents that offer a tantalizing peek at Violet herself, Acts of Violet is an utterly original, propulsive story of fame, deception, and forgiveness that will make you believe in magic.
………………………………………………………………….
Thanks so much for joining our book club discussion! As always, we love hearing your thoughts and opinions! Keep them coming!!
***Thank you to G.P. Putnam's Sons for providing copies of Lucie Yi is Not a Romantic for review and giveaway. All opinions remain 100% our own.***
The following two tabs change content below.
Meredith blogs at The Mom of the Year, where she dedicatedly earns her title one epic parenting fail at a time, offering quick, relatable laughs for fellow parents and all their empathizers. She has been part of several best-selling anthologies, featured on prominent sites such as Huffington Post, In the Powder Room and BlogHer, and loves her role as the Executive VP/Operations Manager of The BlogU Conference. When she's not breaking up fights over Legos and juice boxes, she remains fully committed to sharing a less serious look at the world of parenting.