We all want to feel a bit more youthful, right? If you want to turn back the biological clock and seem a few years younger than your actual age, the trick is to treat your body well. After all, what you eat and how you live in your early years will influence how you look when you get older. So what can help keep your skin more youthful without resorting to botox or fillers? Here's our top tips!
Keep the Skin Hydrated
Your skin stays hydrated from the inside out by drinking water, but you can also help it by always using the right moisturizer. Well-hydrated skin not only looks better but is also stronger and can fight off irritations better.
For your lips, apply clean lip balm with an organic combination of hydrating plant extracts to soothe and nurture sensitive lip skin.
Since creams and moisturizers contain varying ingredients, look for a product with ingredients that match your skin's needs. For example, Clinical Grade products absorb and penetrate the skin better and have more active ingredients.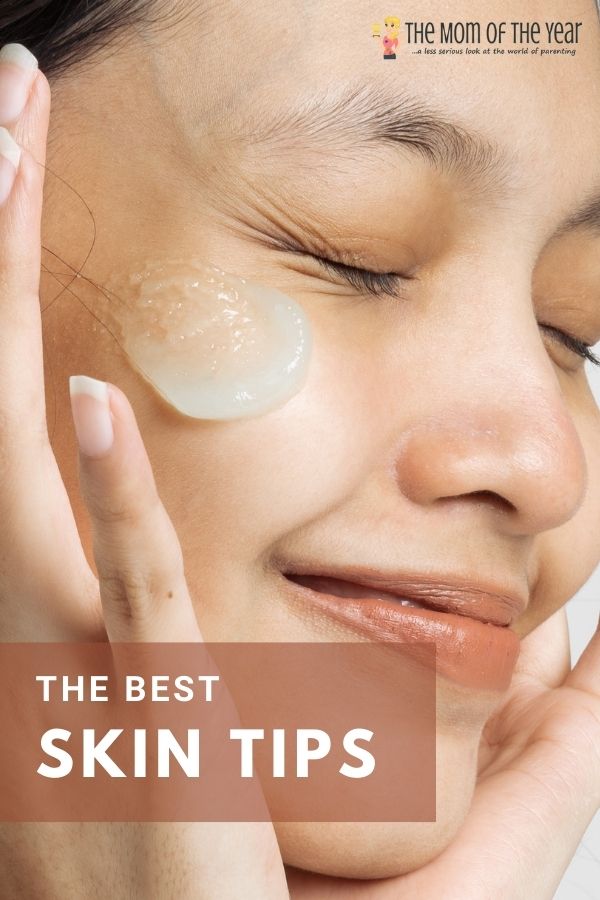 Avoid Direct Sunlight
The sun significantly influences your skin's overall look, even if it's not the sole cause. Over 90% of the apparent ageing effects on your skin are caused by UV radiation (UVA and UVB rays) damage. UV radiation destroys your skin's elastin, giving it a sagging and dreary look and age spots, wrinkles, uneven skin tone, and other problems.
You can use a broad-spectrum sunscreen that aids block UVA and UVB rays and ensure it has an SPF value of at least 30. Remember to use sunscreen every day since the sun's rays are there whether it is sunny or not. Remember to reapply the sunscreen every few hours to provide optimal protection.
Drink More Water
Dehydration not only wrinkles and sags your skin, but it also makes you seem older. Drink lots of water — at least 3 to 4 liters every day. Water eliminates dangerous impurities from your body and helps your internal organs function properly.
Since water hydrates skin cells and enhances blood circulation, it nourishes your skin, giving you the beauty that every mom desires.
Consume More Fruits and Vegetables
Although natural grass-fed meats should be present in your kitchen for non-vegetarian needs, you should not scrimp on fruits and vegetables. According to Chinese medicine, the condition of your liver and other internal organs reflects your overall health. Fruits and vegetables alkalinize your body and help your liver cleanse.
Cacao powder, avocados, pomegranates, leafy greens, olives and wheatgrass powder are among foods that may help you seem younger. These foods provide the much-needed nutrients, adding months (or years) to your life. You may also go on a juice fast if you are feeling bloated.
Get Some Rest
Insomnia and sleep loss are the leading causes of dark spots, wrinkles under your eyes and drooping skin. Poor sleep also affects your performance and daily life. You won't look your best when you don't get enough sleep.
Ease Your Mind
Stress causes a surge of chemicals such as adrenaline and cortisol, which causes your heart to beat quicker and your blood pressure to rise. Your organs work harder than they should, leaving you tired, weary and aged. We understand that some forms of stress are unavoidable, but some changes in your habit and lifestyle can eliminate some stress. Meditation activates the relaxation response inside your body and prevent brain ageing. Fitting in 10 to 20 minutes of pleasant me-time daily can work wonders for your stress levels. If you don't know how to meditate or can't sit still, try qi gong or yoga. These approaches often include both standing and movement meditation.
The following two tabs change content below.
Meredith blogs at The Mom of the Year, where she dedicatedly earns her title one epic parenting fail at a time, offering quick, relatable laughs for fellow parents and all their empathizers. She has been part of several best-selling anthologies, featured on prominent sites such as Huffington Post, In the Powder Room and BlogHer, and loves her role as the Executive VP/Operations Manager of The BlogU Conference. When she's not breaking up fights over Legos and juice boxes, she remains fully committed to sharing a less serious look at the world of parenting.