Are you one of those people who craves organization in your life but struggles to achieve it? Small steps can really help – and here are # easy ones to help you reach your goals.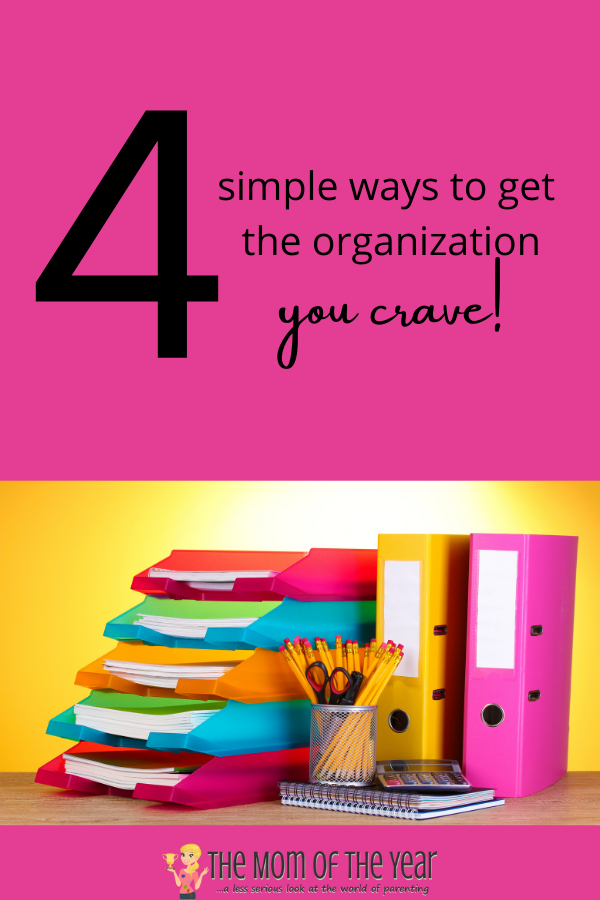 Display your diary
We do not advocate writing your deepest and darkest feelings publicly, unless you want to, but displaying your diary can be handy – of course, we mean the commitments you have. So, if you have a dental appointment on Wednesday at 2pm, put it on the wall. Ideally, you will have a weekly or monthly planner or calendar on the wall. This must be replicated with the information stored in your phone's calendar and vice versa.
Encourage the kids to add their clubs, activities, parties, and sleepovers, too. It is vital that everyone works together for it to succeed. If this does not happen, your organizational desires will go down the drain, double-booking yourself or not turning up somewhere you need to be.
Declutter your purse
You know the sinking feeling when you cannot find your car keys or the business card you've just been handed, right? Well, if you declutter your purse once a week and build it up as a habit, you are less likely to feel that way. Taking control of your emotions feels empowering and can boost your wellbeing.
So, start small and plan in a time, once a week, to sort things out. Schedule the same time each week and empty your bag onto the counter. Throw out any candy wrappers or squashed cereal bars (if you are a mom, you know the pain!). Ensure your bank cards are safely stored in their compartments.
When doing this for the first time, the penny may drop that your daily purse is not fit for purpose and is not supporting you in achieving your goal. If this is the case, seek an alternative. Leather purses are fantastic for being both stylish and organized, if they are the right shape and size.
Sort your closet
We are (mostly) all guilty of having garments in our closets that we no longer wear or, indeed, have never worn; some even have their price tags still attached. If you know, hand on heart, that you are going to wear something again, put it in a pile of things to be kept. If you realize that you made a mistake buying something, put it in a pile to either sell or give to charity.
Once you have done this will all your clothes, you will find that it is much easier to find garments that go together, and you will feel more organized.
Prep your meals
Are you one of those people who opens the refrigerator door and spends ages looking for inspiration? Guilty as charged. Planning ahead and creating a weekly menu can help with this as well as the shopping you do. However, you still must cook the meals.
Instead of dreading it, spend a little time, perhaps when you get up on a morning, preparing the veggies or even putting a meal into the crock pot and setting the timer, so it will be ready for your return home that evening. Knowing you have minimal work to do after work is organizational bliss.
The following two tabs change content below.
Meredith blogs at The Mom of the Year, where she dedicatedly earns her title one epic parenting fail at a time, offering quick, relatable laughs for fellow parents and all their empathizers. She has been part of several best-selling anthologies, featured on prominent sites such as Huffington Post, In the Powder Room and BlogHer, and loves her role as the Executive VP/Operations Manager of The BlogU Conference. When she's not breaking up fights over Legos and juice boxes, she remains fully committed to sharing a less serious look at the world of parenting.