Sincerest apologies for how delayed this book club meeting is, friends. Carrie and I typically try to publish our monthly chats on the first Friday of every month, but life has rained down a bit hard lately and the February book club was missed. In addition to saying goodbye to my dad, long covid has set up shop and keeping up hasn't been the name of my game, but…we are happy to now be circling back in with all of you for this The Perfect Escape book club discussion! Read on for the scoop on this twisty thriller and the discussion questions.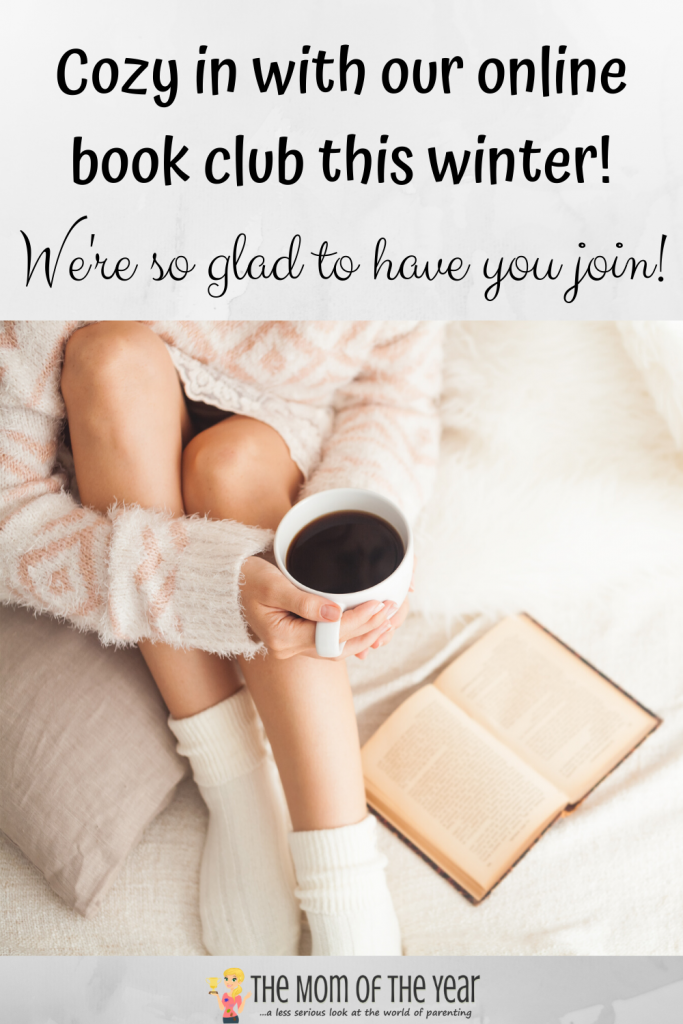 I'd never read a Leah Konen book before, though I'd heard much buzz about All the Broken People, and when this new title came out in January, it seemed like the perfect time check out this author. While thrillers aren't my go-to genre, it's fun to read one occasionally to spice up the stack of historical fiction, YA books by nightstand. The Perfect Escape was billed as can't-put-down page turner about a girls' weekend gone wrong, and it didn't disappoint!
The Perfect Escape Book Club Discussion Questions
Would you go away on a weekend trip with people who you knew so little about? Probably not, but more because I am an introvert and less because I would question their motive or background.
Did the missing key seem suspicious? Why? I constantly lose stuff, so it didn't seem that abnormal, until they got to the house that did not seem to be an AirB&B.
What was your first indication that something was amiss? When it's revealed that Harry happened to live in the town where Diana "found" the rental house (which as I said above, seemed suspect of not actually being a rental).
Discuss how the book was structured and how this leant some clue to the truth of what was happening. It was telling from the beginning that the story was told in the alternate voices of Sam and Margaret, and Diana's voice was not included. This naturally leads a reader to empathize more with the first two women and have doubts about Diana, as we don't know what she is thinking.
How did you feel about Harry? Did your perspective of him change throughout the book? He seemed to lack integrity from the beginning, and as the truth of his relationship with Sam was revealed, I thought him weak and confused. Sam's revelations about his hero complex at the end seemed very accurate!
What purpose did Elizabeth's character serve in the book? She served as reflection of Harry's choices while acting as a red herring in the investigation after his death.
How did this weekend serve to give Sam and Margaret perspective on their romantic relationships? As Sam learned Elizabeth's side of the story, she was able to gain perspective on Harry's character. Margaret too gains perspective on her relationship with Lars, and meeting Alex reinforces that her life with Lars need not continue.
Speaking of romance, how plausible was Margaret's and Alex's connection? Do you know of a relationship that began so quickly? I definitely know people who have met and hit it off right away, but usually as planned via the internet. It did seem a bit idealistic that they would randomly meet and find each other as perfect partners.
Did you guess the ending at all? I believed Diana (Erin) was responsible, but had no clue of how/why she was connected to Elizabeth and Harry's death. The very ending with the revelation about Lars was a twisty twist to end the novel
How do you think Sam and Margaret's friendship will be like going forth? At the end, it sounded like they were talking, and it doesn't surprise me that their relationship would continue after going through an experience like that together. Sharing big things, bad or good, tends to cement a connection.
Thanks for checking in for this The Perfect Escape book club! We'd love to hear your thoughts if you've read the book!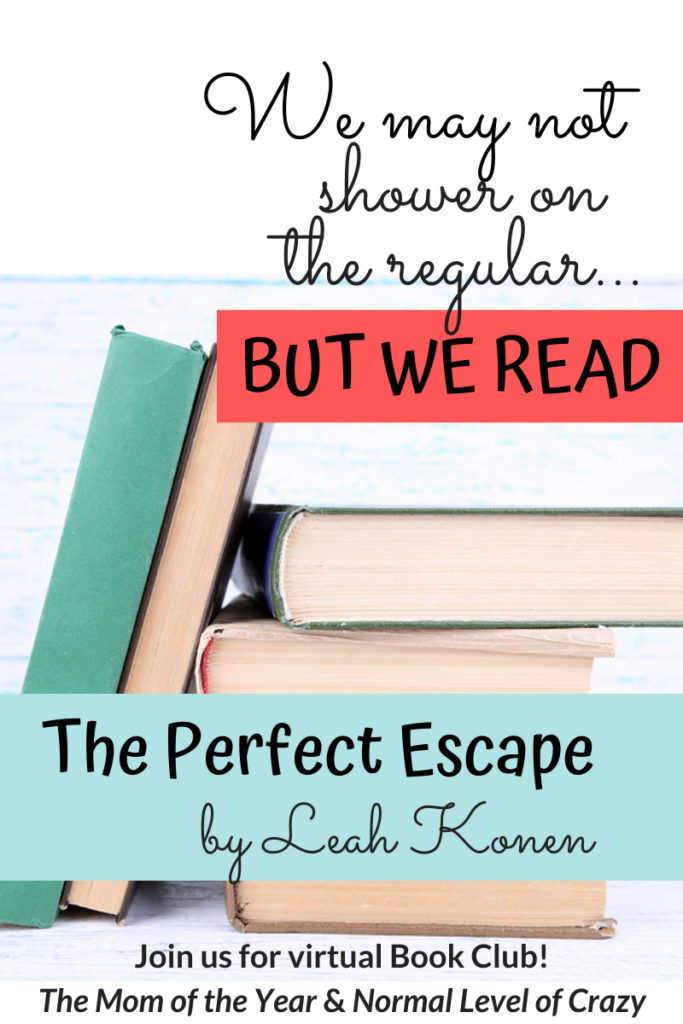 As always, we are giving away a copy of our next book, Lease on Love by Falon Ballard. Because I've been so delayed in sharing this post, our discussion of this book will come quite soon along with ANOTHER BOOK GIVEAWAY, so stay tuned! As long as you are 18 or older and live in the continental United States, you are eligible to win. Leave a comment on this blog post or on the Instagram book club post before 3/8/22 at 7amEST to enter.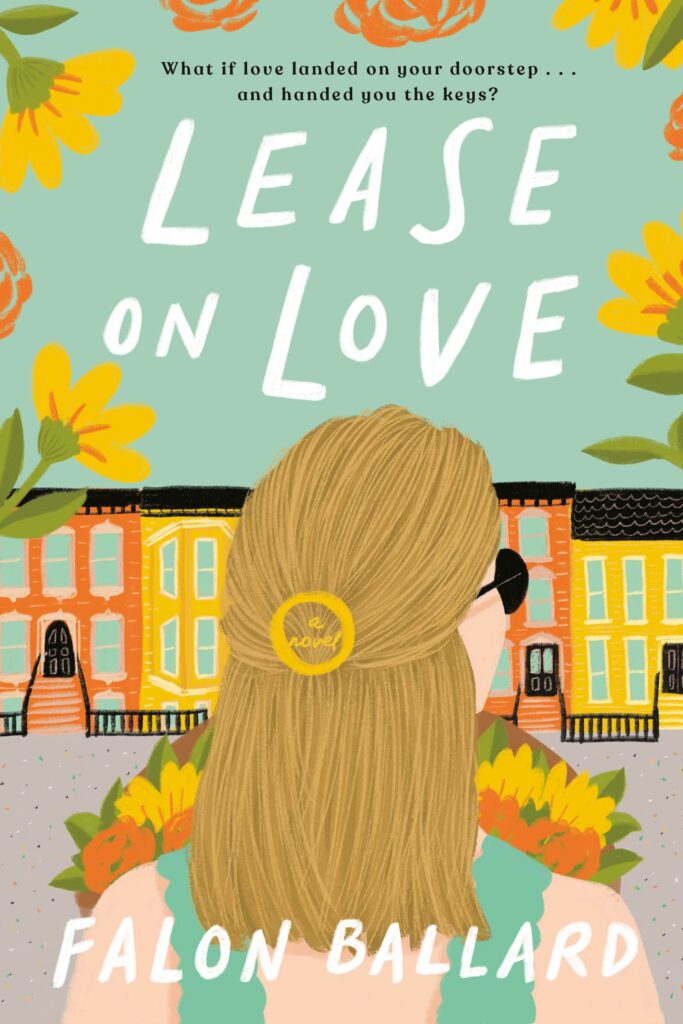 Sadie wasn't looking for love until it landed on her doorstep.
After getting passed over for an overdue—and much-needed—promotion, Sadie Green is in desperate need of three things: a stiff drink, a new place to live, and a one-night stand. But when an accidental mix-up lands her on the doorstep of Jack Thomas's gorgeous Brooklyn brownstone, it's too bad Sadie is more attracted to the impressive real estate than she is to the man himself.

Jack, still grieving the unexpected death of his parents, has learned to find comfort in video games and movie marathons instead of friends. So while he doesn't know just what to make of the vivaciously verbose Sadie, he's willing to offer her his spare bedroom while she gets back on her feet. And with the rent unbeatably low, Sadie can finally pursue her floristry side hustle full-time. The two are polar opposites, but as Sadie's presence begins to turn the brownstone into a home, they both start to realize they may have just made the deal of a lifetime.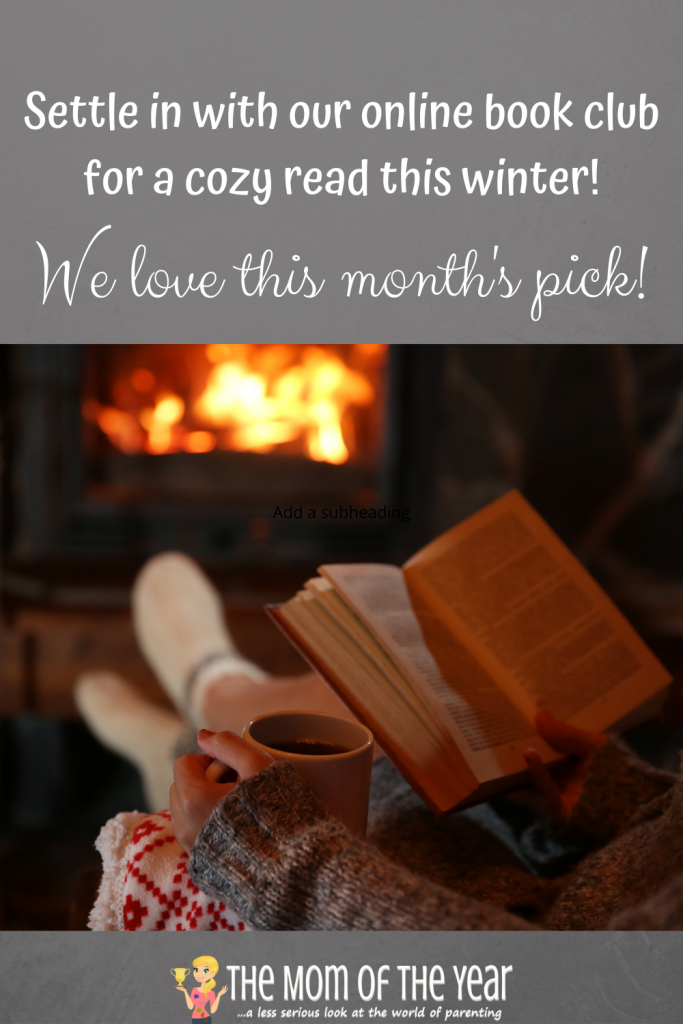 This book sounds like the perfect fun, cozy read! Check it out, and happy reading, friends!
Thank you to G.P. Putnam's Sons for providing copies of The Perfect Escape for review and giveaway. All opinions are 100% our own.
The following two tabs change content below.
Meredith blogs at The Mom of the Year, where she dedicatedly earns her title one epic parenting fail at a time, offering quick, relatable laughs for fellow parents and all their empathizers. She has been part of several best-selling anthologies, featured on prominent sites such as Huffington Post, In the Powder Room and BlogHer, and loves her role as the Executive VP/Operations Manager of The BlogU Conference. When she's not breaking up fights over Legos and juice boxes, she remains fully committed to sharing a less serious look at the world of parenting.