A child is involved in a car crash every 25 seconds on average, Forbes reports. Over 500 children are injured in car crashes everyday in the United States a day — equating to around 183,000 every year. Although most children travel in cars frequently (usually every day), parents don't always know of or follow the best safety practices. By knowing how to keep your children safe on the road with these car safety tips, you can enjoy happy car rides with minimal risk.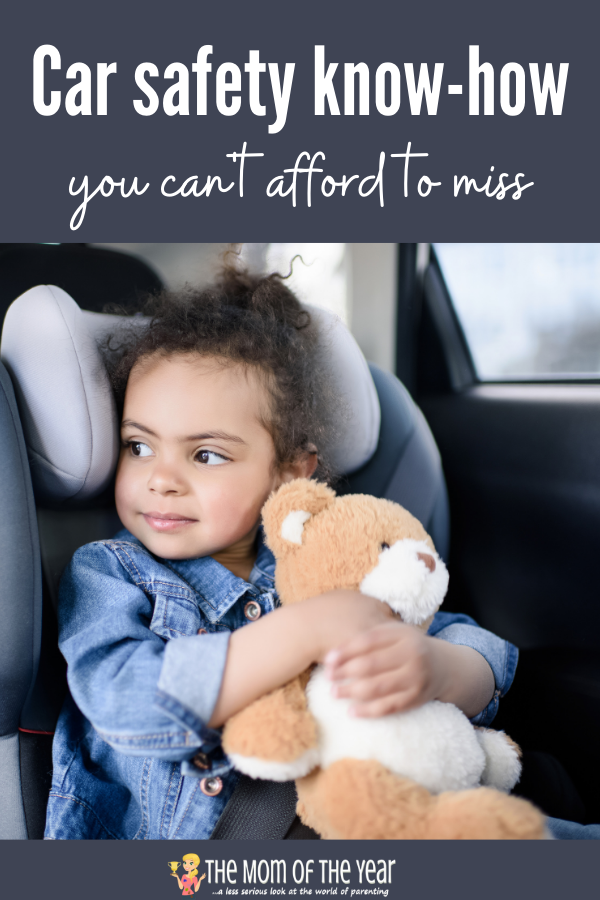 3 Must-Know Car Safety Tips
Use car seats correctly
72% of car and booster seats are installed incorrectly — a mistake with devastating potential since car seats, when installed correctly, reduce risk of death by around 70% for infants and 55% for toddlers. So, always be sure to read the manufacturer's instructions before installing your car seat. You should also check the seat is in good condition, hasn't been recalled, and isn't any more than six years old. The backseat is the safest seat for car seat installation since it's a safe distance away from active airbags. If an airbag inflates and your child's sitting in a car seat in the front, they could be hit and seriously injured. Additionally, it's also important to ensure the car seat is well-secured in place; there should be less than an inch wiggle room from side to side and front to back.
Be prepared for an emergency
Responsible driving is essential for staying safe on the road, however, accidents can still happen. By knowing what steps to take after a crash, you can ensure your family gets the help needed without delay. So, always contact the police immediately after a serious crash. They'll file a report documenting the details, which may come in useful in the future if you need to prove damages and hold someone accountable. It's also important to get in touch with a car accident lawyer, FVF Law explains. An experienced lawyer will help you understand your legal options, so you know how best to proceed, as well as advise you on how to communicate with your insurance provider without damaging your case.
Teach seatbelt safety
By always wearing your seatbelt, you can set a good example for your children and ensure they do the same. Teach your children to wear their seatbelts and fasten them before the car starts and make sure they stay on until the end of the ride. It's also important to use every part of the seatbelt correctly. Most vehicles, for example, feature a lap belt and shoulder harness that connect together as one unit, while other vehicles have just one lap belt or two separate lap and shoulder belts. So, teach your children to secure and buckle every part of their belt correctly. And, although it may seem fun, never let two children share the same seatbelt.
Car safety best practices are essential for keeping your family safe. By using car seats correctly, preparing for emergencies, and teaching seatbelt safety, you can keep your children safe on the road. 
The following two tabs change content below.
Meredith blogs at The Mom of the Year, where she dedicatedly earns her title one epic parenting fail at a time, offering quick, relatable laughs for fellow parents and all their empathizers. She has been part of several best-selling anthologies, featured on prominent sites such as Huffington Post, In the Powder Room and BlogHer, and loves her role as the Executive VP/Operations Manager of The BlogU Conference. When she's not breaking up fights over Legos and juice boxes, she remains fully committed to sharing a less serious look at the world of parenting.