The items in this gift guide were sent to me for review, but please know here at Mom of the Year, we are committed to only ever sharing items with you that we have used and think are a great fit for moms and their families. We genuinely love all of these homebody gifts, and all opinions are 100% our own.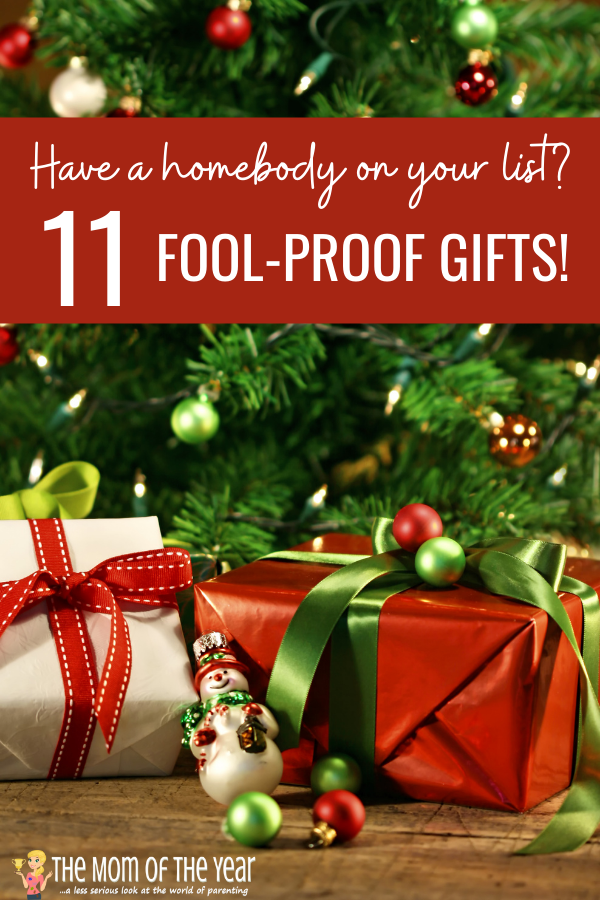 It's Thanksgiving week! And here at Mom of the Year, that means it's time for the GINORMOUS, HUGE ANNUAL GIVEWAY full of fab things to help you cross off a bunch of stuff on your shopping list (or you can keep all the goodies for yourself–we'll never tell!). This year's theme is homebody gifts, which is super fitting because as I write this, I am currently down with covid and can report that all of these items would be most appreciated! But you don't need to be taken down by the bug to appreciate these gifts–they are perfect for anyone who likes to cozy in and hang at home! Grab a mug of your favorite bev, and settle in for the scoop then MAKE SURE TO ENTER TO WIN a bunch of them via the Rafflecopter below!
11 Homebody Gifts that Will Win Christmas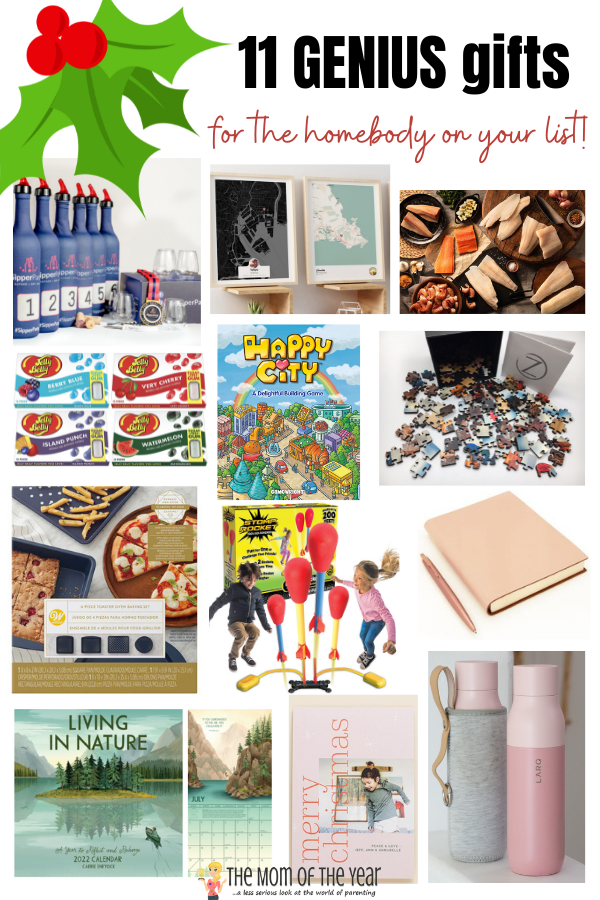 My daughter chanced upon these eco-friendly, wooden jigsaw puzzles at the beach this summer, and I didn't get understand how special they were until we started putting one together. Aside from the gorgeous images, the puzzles are made with a high-quality wood that makes for a satisfying experience as you snap pieces into place. To up the challenge and fun, false borders and false corners are often incorporated. The coolest feature of Zen Puzzles, however, is the unique figural pieces built into each puzzle. As they explain on their website:
"Figural pieces, known as whimsical pieces (or "Whimsies") in England, are one of the major features that differentiate the premium, wooden jigsaw puzzle from the die-cut, cardboard puzzle. They were included in wooden puzzles cut in the early 1900's and throughout the 20th century…We place great importance on choosing and designing figural pieces in our puzzles to match the puzzle's primary theme. For instance, in many cases, fish figurals in an image with a body of water in it would be fish that are native to those exact waters, as is the case with our Ship, Denmark Zen Puzzle shown above."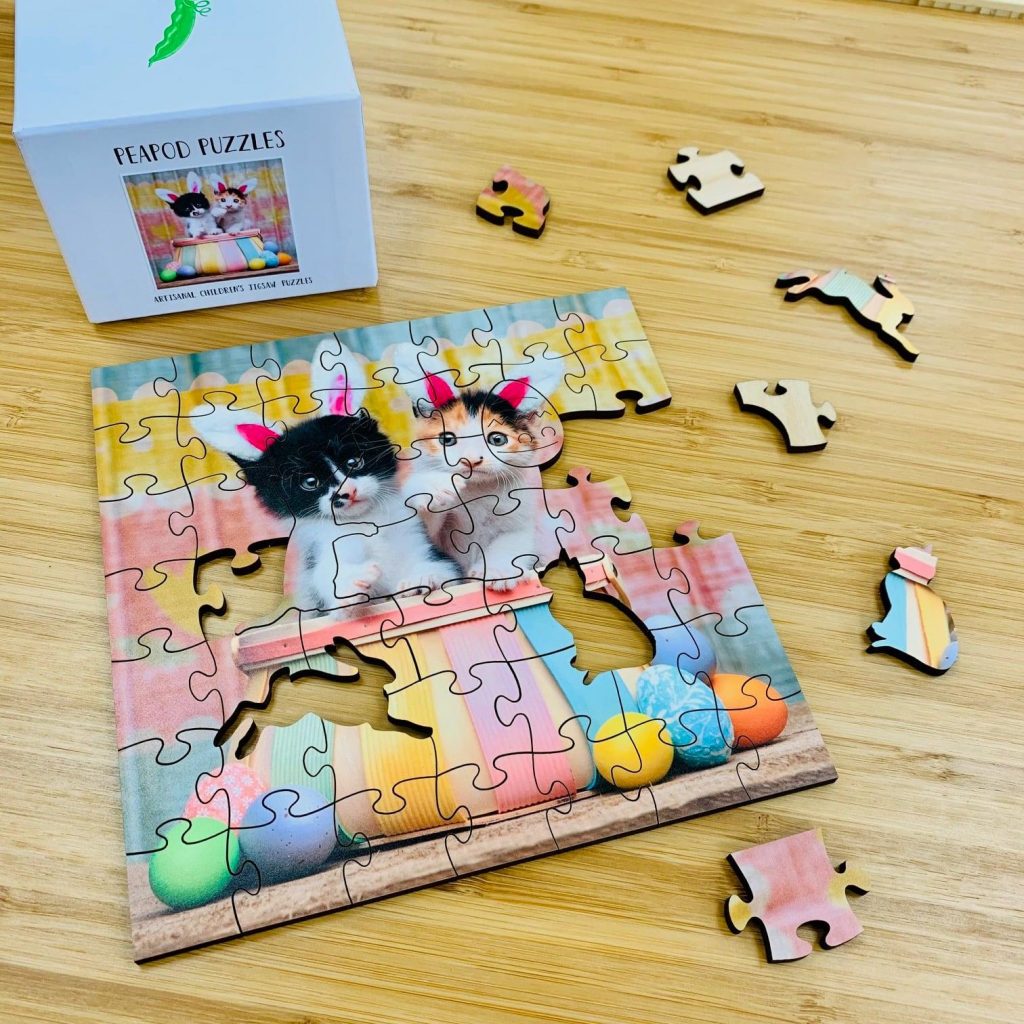 Zen Puzzles are truly far more than your average puzzle and make a beautiful gift for quiet days at home. Make sure to check out their children's line, Peapod Puzzles, so the whole family can enjoy!
*A teaser-size Zen Puzzle of your choice is part of the giveaway!*

This is such a cool site, friends! It's full of quirky, heartfelt art and inspiration you can personalize and print on everything from pillows to journals, blankets, mugs, and more–all things a homebody would love! They have incredible gift books you add pictures and memories to make one-of-kind gifts to show those you love how very special they are. My favorite gifts from the site are the personalized maps! You need to check out all the options for this yourself, but you can highlight any memorable spot in the world, like your home (nothing homebody likes more!), or when you met your partner or got married. They are super-easy to make (I finished mine in under 10 minutes!)–enter a location, select a style, add an optional message and photo, and done!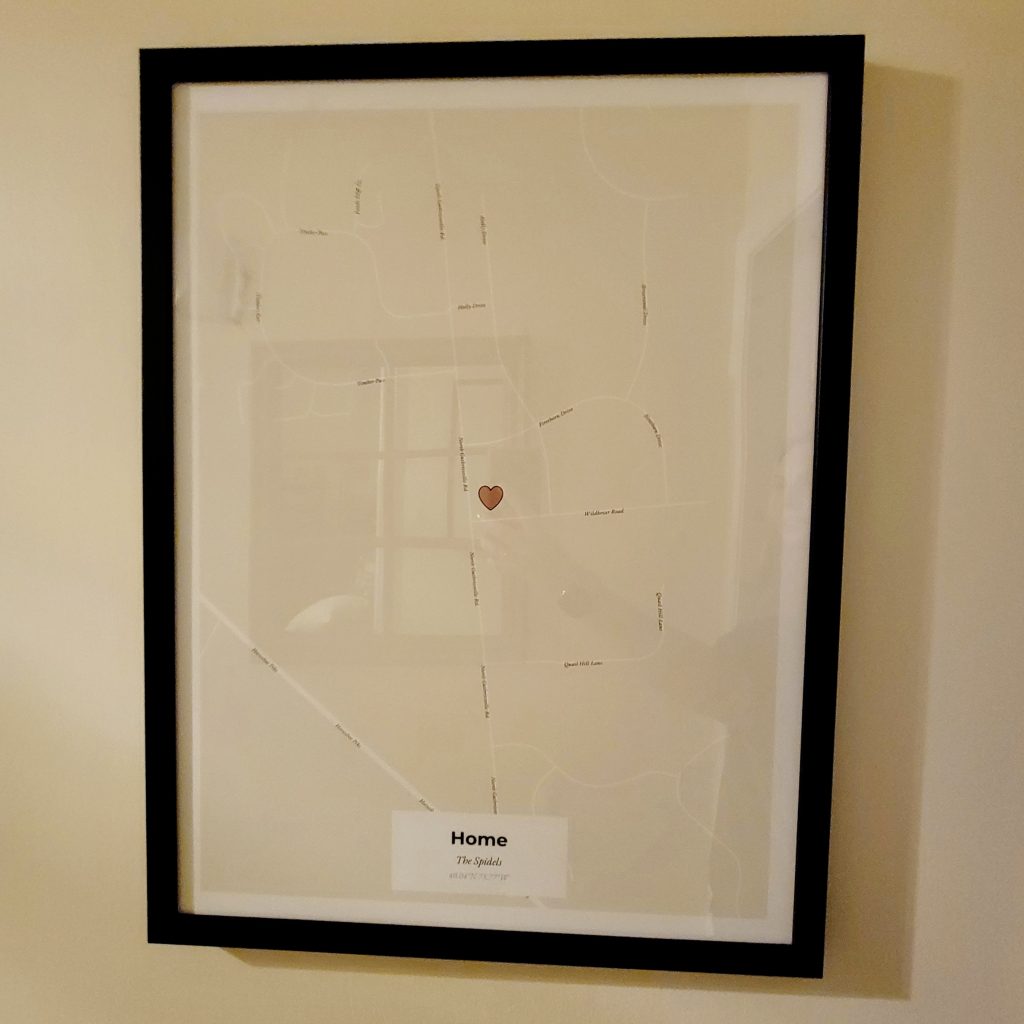 Pop over to the site and create a meaningful, fun gift this Christmas and save 10% off your order with code MEREDITH10!
*A gift of of your choice from The Book of Everyone is part of the giveaway!*

Bakeware became the hot ticket during the pandemic, and is still the perfect gift to give someone who spends the day in their kitchen whipping up delicious treats! Wilton is my favorite brand for its huge variety of high-quality items at affordable prices. We've been using their products for years.
Wilton's new line of navy and gold bakeware features bakeware as well as utensils. It's built to last with a durable non-stick coating that's infused with diamonds and is available in three different sets.
And as a special Christmas treat, we are really excited to check out Wilton's new gingerbread kits this year. They have some adorable ones on their site for sale! This would be a perfect gift for a family to build together at home this season!

We are a family of board gamers, so I was especially delighted to see this new release from one of our favorite brands, Gamewright (and I know my son will be too…shhh! It's meant to be a surprise under the tree!). Happy City sounds like a fun win for the whole family:
"Become the mayor of your own mini-metropolis! Buy buildings to attract residents, increase their happiness, and earn an income. But plan carefully! You'll need money to grow, but only the satisfaction of your citizens counts towards your final score. Strike the perfect balance to build the happiest city in town!"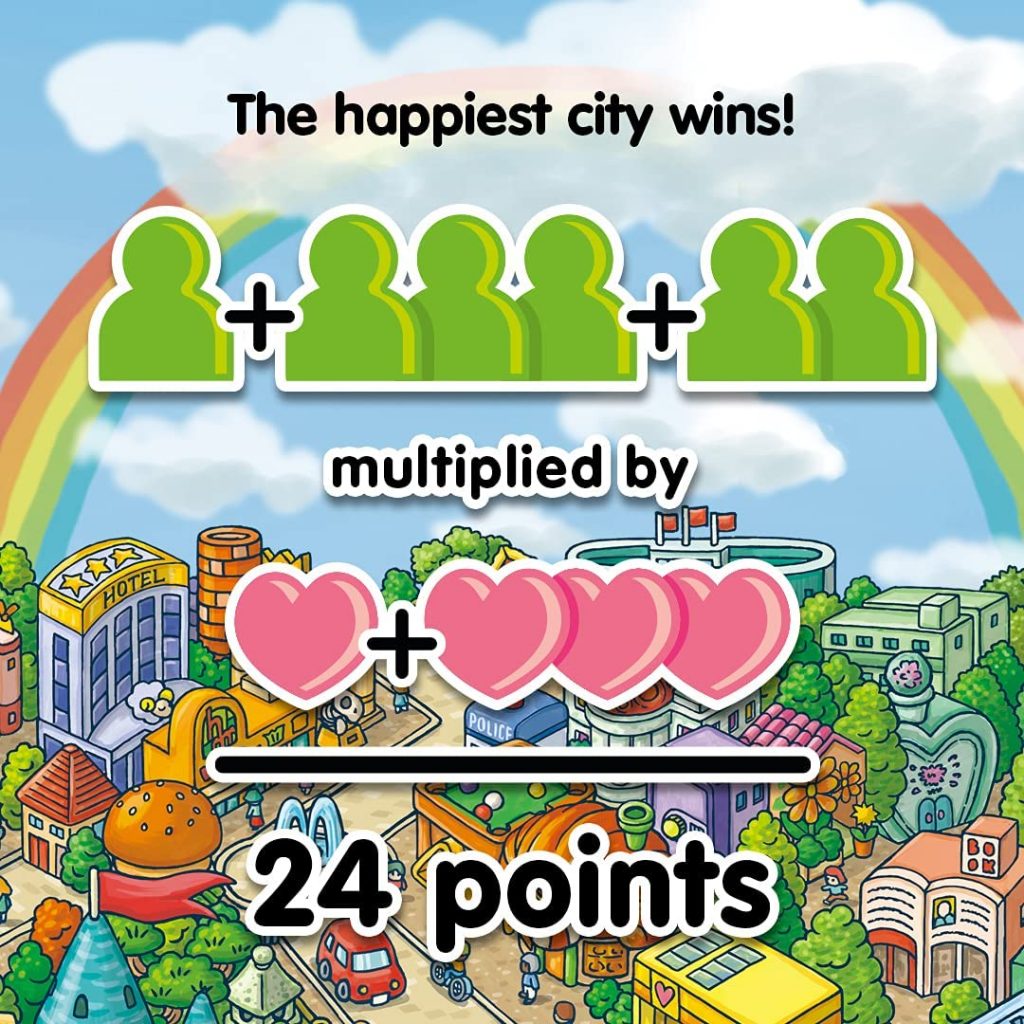 Can't wait to see my son's face on Christmas and play this with him!
*A Happy City Game is included in the giveaway below!*

Mpix is a site full of beautiful, high-quality gifts you customize with your own photos. From picture albums to calendars, wall art, ornaments, playing cards and more, it is easy to create a the perfect unique gift for someone on your list.
The site also features gorgeous Christmas cards–I made our cards on Mpix this year and LOVE them! Photo cards have been the rage for years, but I think now, more than ever, when people may not be getting out and about as much, cards with a picture of your family are such a sweet way to send a bit of your home to someone else's. And Mpix has a large selection of lovely cards!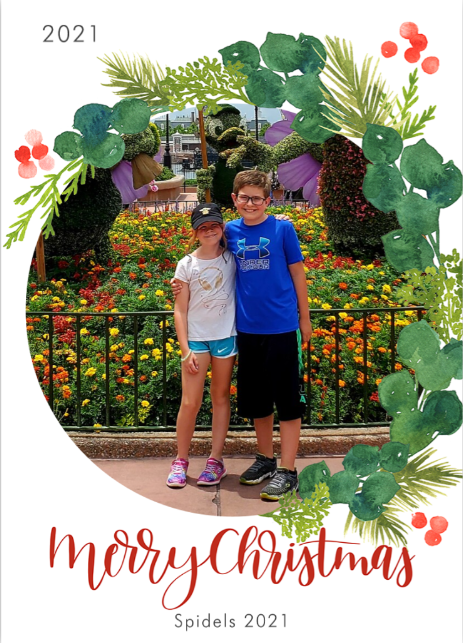 Head over to their site to check out all MPix has to offer, and use promo code momoftheyear2521 to save 25% off your order!!

Speaking of Christmas cards, you're going to need the right tool for the addressing and signing job! Pen Heaven offers a huge selection of writing instruments and leather goods with in-house engraving and embossing. This is super site to order a special gift for someone who enjoys writing or to stock up on some pens and journals for yourself. I know this time of year, I am making lists like crazy and have an entire notebook dedicated solely to sorting Christmas!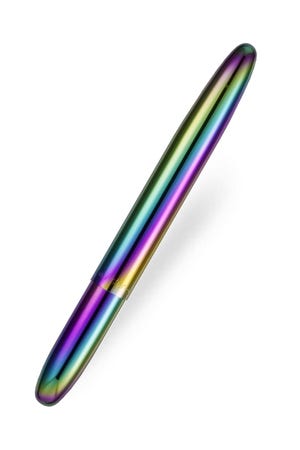 Pen Heaven also has some really unique finds–they sent me the Fisher Space Bullet Pen which is designed to write at any angle, even upside down or in the gravity-free vacuum of space (so cool!), and on any surface, like underwater, on wet paper, or over grease. Pen Heaven is also a specialist in fine brands and hard-to-find items. If you have someone on your list who is super-into distinct pens and paper, Pen Heaven is the place to go!
*A pen from Pen Heaven is included in the giveaway below!*
This is a fun one for the adults on your list. SipperParty is a game and blind wine tasting kit all in one! It's supported by a truly user-friendly app to make playing the tasting game fun and super-easy.

Included in your kit is:
6 Numbered Bottle Sleeves
6 Zero Drip Pour Spouts
Bottle Opener
Winner's Carry Tote – (winner walks away with one of every wine tasted – heck yeah)
Loser's Medal – last place is the "Host of The Next SipperParty"
App download
Wine not included–that's for the guest to bring!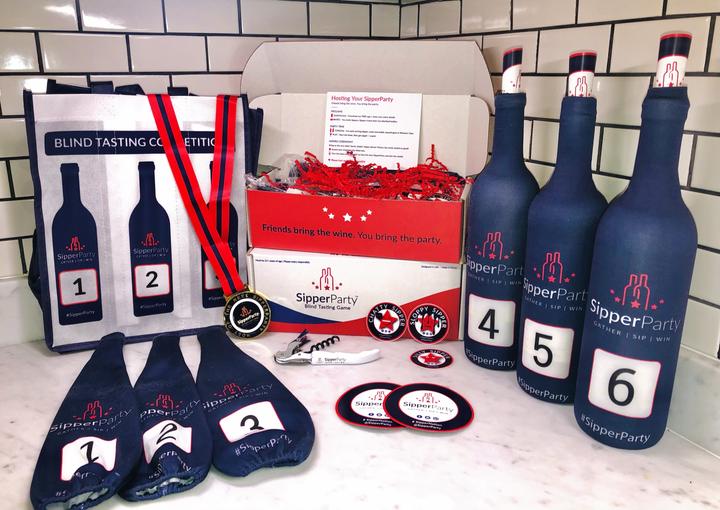 This is such a genius gift for the wine-lover on your list, and perfect for hosting an at-home night with friends. We are planning our own SipperParty soon and invited a few friends, asking them each to bring some wine and an app to share–easy-peasy night for all to enjoy!
*A SipperParty tasting kit is up for grabs in the giveaway below!*

Homebody mamas still need to keep play and fun rolling for their kiddos. Stomp Rockets are one of my absolute all-time favorite gifts. I don't think there's been a year I haven't gifted them to a child on my shopping list! The brand has an award-winning line of 100% kid-powered planes and rockets and is constantly developing new products.
This season, Dueling Rockets are a huge hit–kids can run, jump and STOMP to see whose rocket flies higher with the special dueling launch stand that allows two kids to launch rockets at the same time, up to 200 feet in the air! Kids of all ages will intuitively learn STEM principles by experimenting with the relationship between flight and force, launch angle, wind, and many other aspects of flight.
And the newest Stomp Rockets, X-treme Stunt Planes, designed by aeronautical engineers, are now launching! The STEM aspects make them a guaranteed hit amongst parents and educators, and kids love the amazing tricks and the challenge of flying the three stunt planes. These innovative planes hover overhead, glide and make thrilling circles, and by adjusting the angle of the launcher, kids can experiment and learn about trajectory, force, and aerodynamics.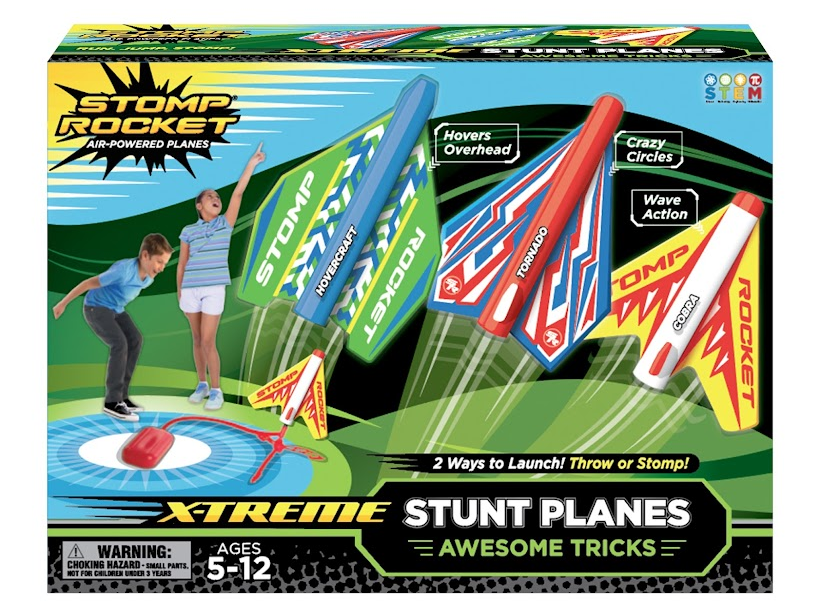 Check out the entire line of Stomp Rockets at Target to grab one for a kiddo on your list, and get ready for lots of happy stomping!
*Both the Dueling Rockets and the Xtreme Stunt Planes are in the giveaway below!*

We so enjoyed our box of fresh seafood from Sitka Salmon Shares over the summer, and were delighted to hear that there are special holiday boxes now available! You can't beat the taste of wild-caught Alaskan seafood delivered fresh to your door–such a fantastic way to enjoy fine food in your own home.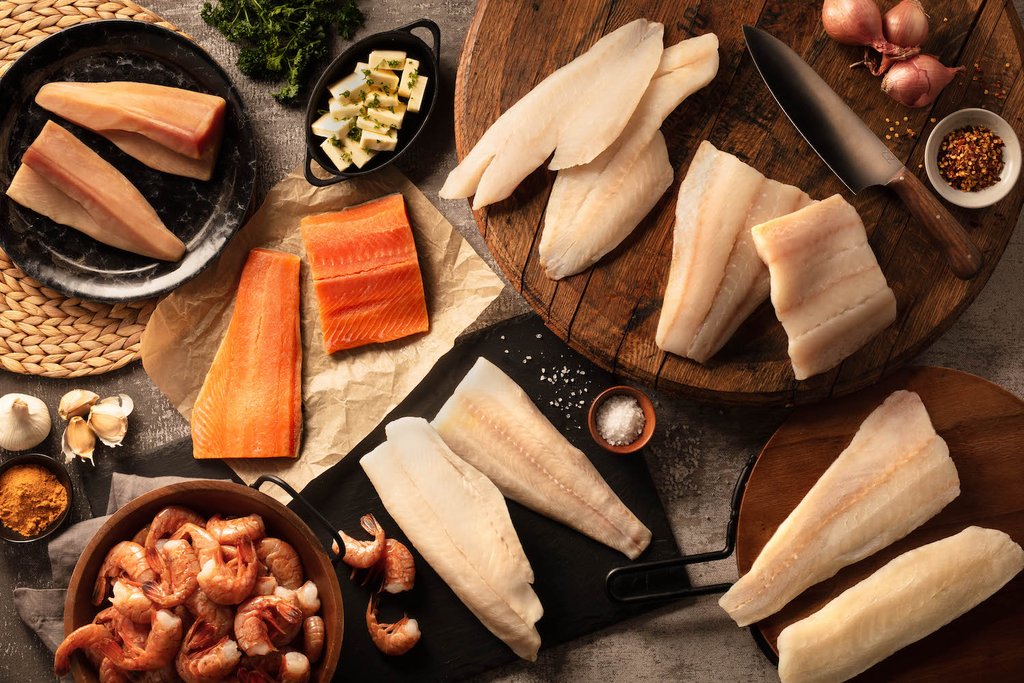 Sitka Salmon Shares are available via subscriptions or one-time boxes. For either option, you can choose the size and type that best fits your needs. The one-time boxes make for a super gift and there are currently three holiday box options perfect for Christmas!

If you're like me, I am constantly carrying a water bottle with me throughout the house. While downing water is always a good thing, LARQ makes it even healthier with the world's first self-cleaning water bottle with UV-C LED technology which could eradicate up to 99.9999% of germs, bacteria and protozoa. Sounds awesome, right?!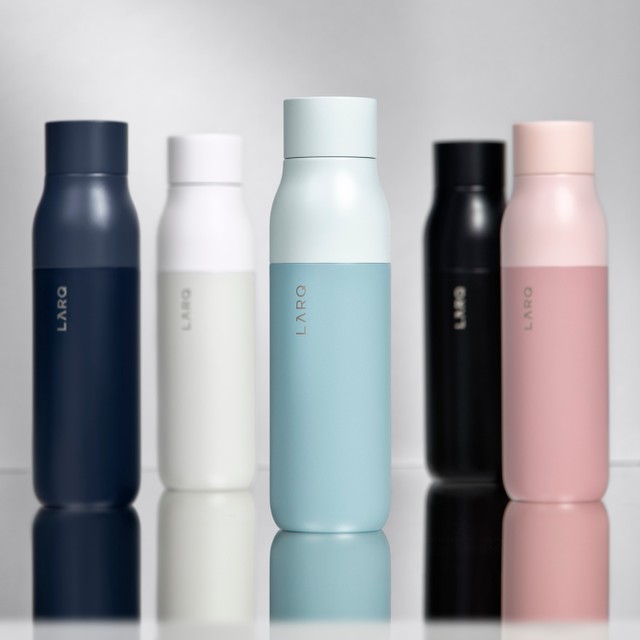 Aside from the commitment to purity, LARQ is made even more appealing with their chic bottle (and pitcher!) selection and accompanying accessories (sleeves and caps)–check out their whole line. This keen sense of style coupled with their genuine mission to combine innovative technology with inspirational design to help people access pristine drinking water easily and sustainably, makes LARQ truly a brand worth gifting this season!

There are very few things that excite me more than a fresh, new calendar at the beginning of the year! I love all the clean, blank pages beckoning me to sort and organize all the months to come. Workman is the ideal site to shop because they have a GINORMOUS selection of page-a-day, enagagement (planners), gallery, and wall calendars at very affordable prices. So affordable, in fact, that when my duaghter was begging for a new calendar, I gave her the link to their whole selection, and set her loose to choose!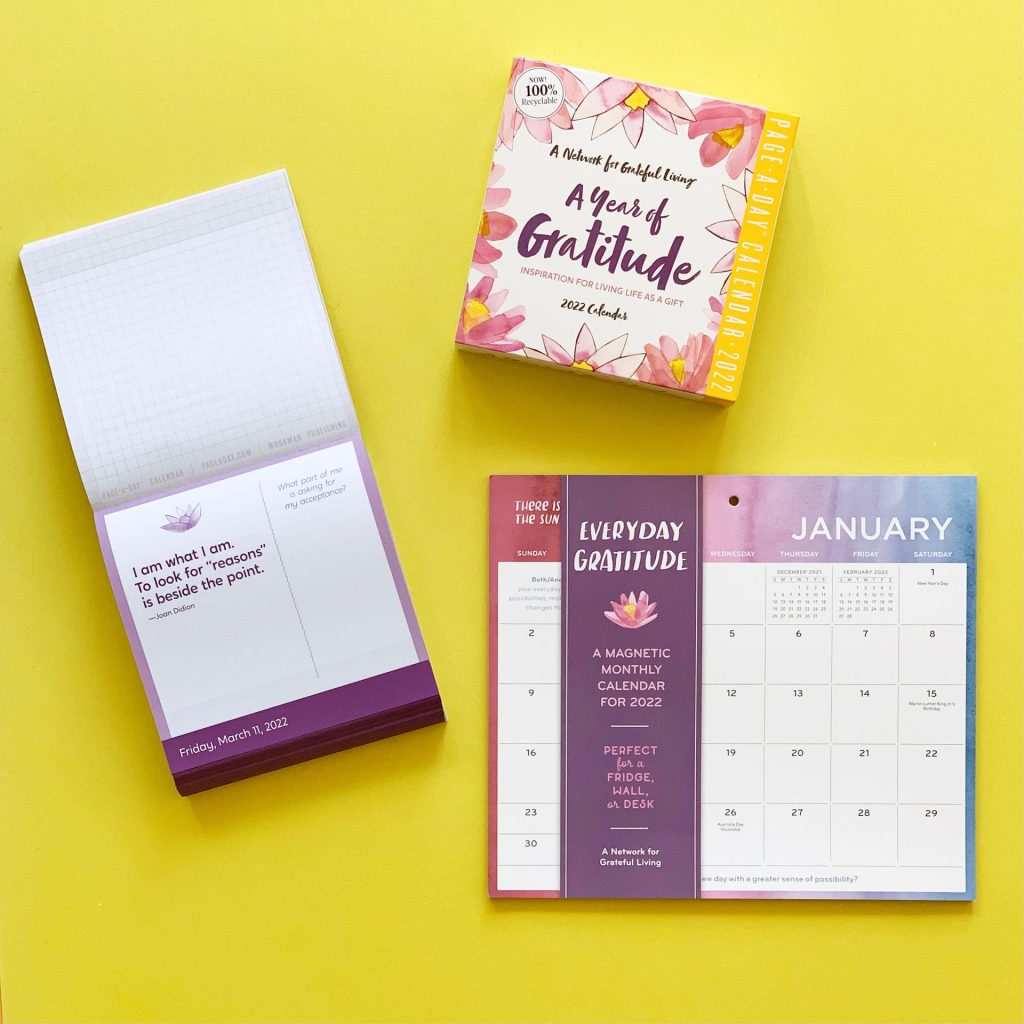 And psst…Workman is currently running a 30% off promo with code CYBER2021! So those affordable calendars just became even more affordable.
*A Workman calendar of your choice is included in the giveaway below!*
And now, for this year's homebody gifts featured stocking stuffer…hello, Jelly Belly gum!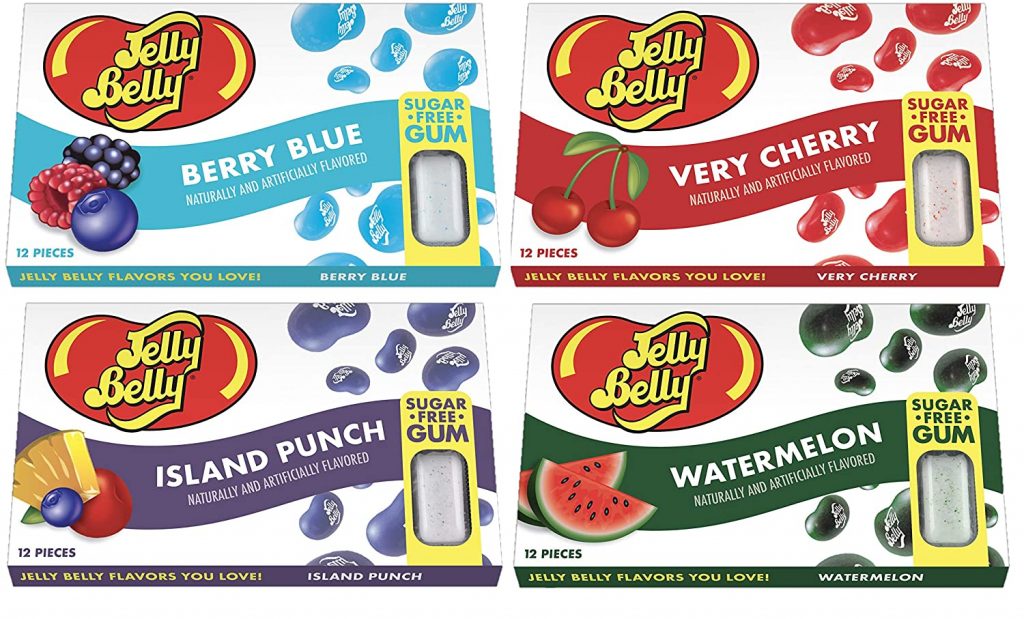 This stuff is awesome because it tastes exactly like Jelly Bellies in four yummy flavors! Order some now, and Santa will be a stocking-stuffer star come Christmas morning!
BONUS PRO SHOPPING TIP: Every year, as we are cleaning up after Christmas, I wish I had taken the time to shop smart storage solutions earlier in the season to make the undecorating/putting away task easier. There are so many genius options! From Christmas tree storage bags, to wreath, lights, wrapping storage and more that would help make quick work of neatly stashing decor for the next year! TreeKeeperBag.com is a super, affordable site to grab many of these nifty storage solutions without even leaving your house. Grab what you need now while you're shopping these homebody gifts and thank yourself come post-Christmastime!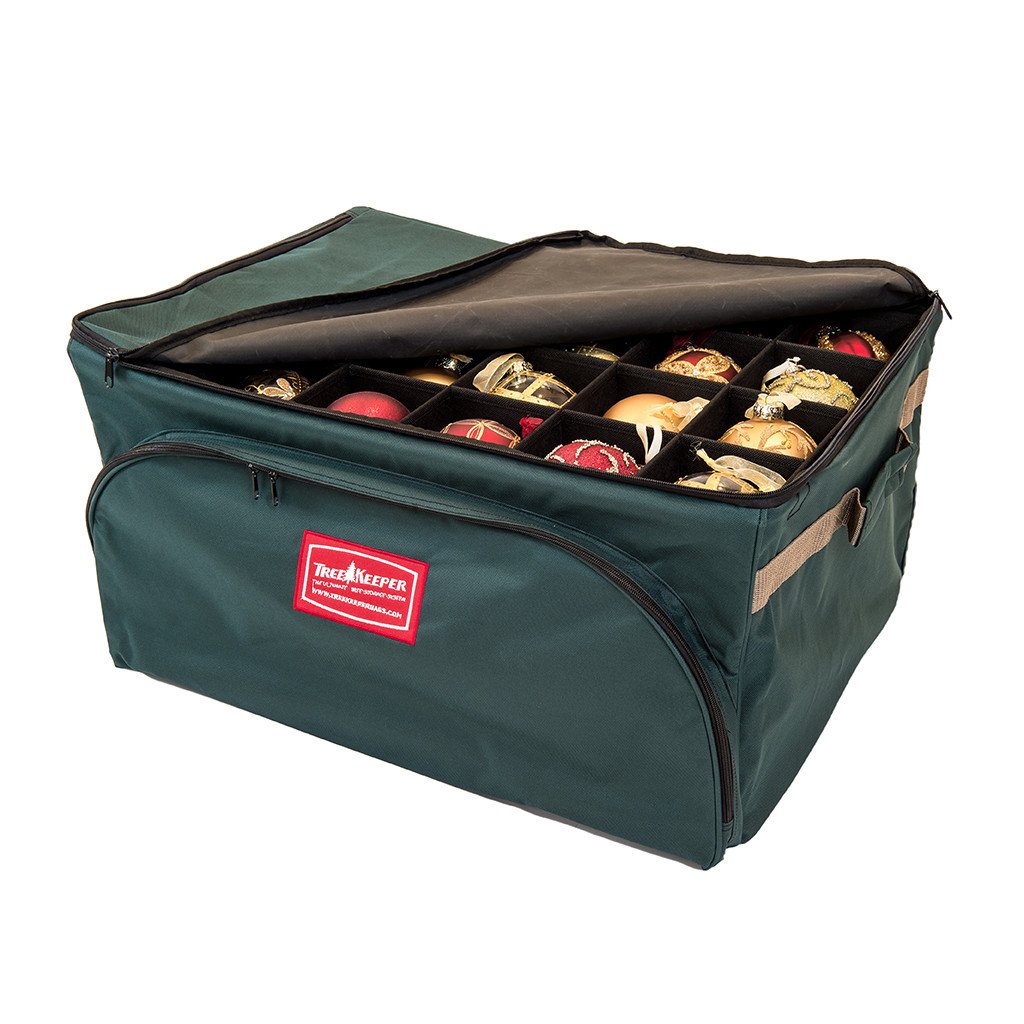 Homebody Gifts Giveaway
Now that you have the whole scoop on the best homebody gifts that are sure to bring smiles to all the home-lovers on your list this Christmas, it's time to throw your hat in the ring for the fab giveaway of a bunch of the items on this list. Total value is over $220, and scoring this loot is sure to help you cross a few items off your shopping list! Score!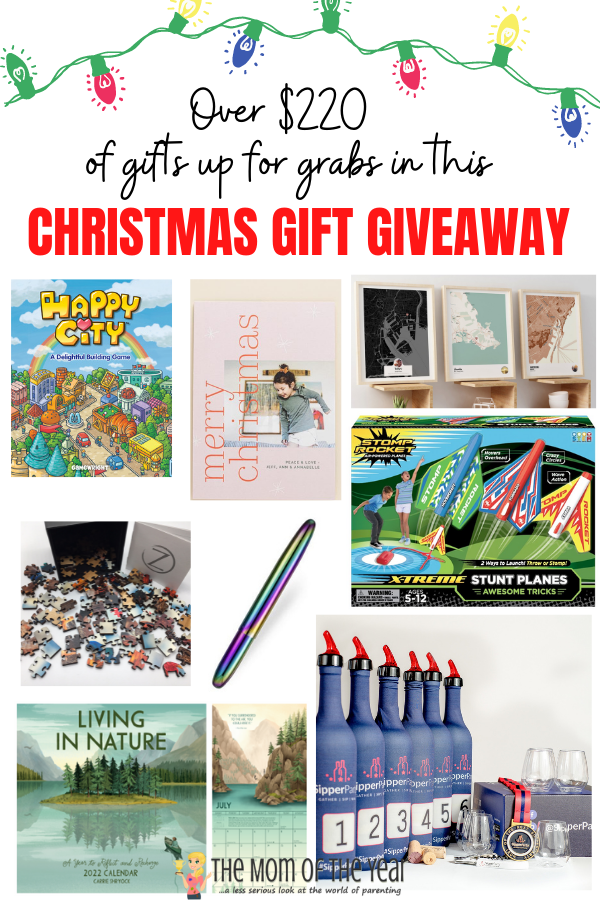 Winning homebody gifts included in the giveaway:
Enter through the Rafflecopter below before 12/6/21 at 7am EST. As long as you are 18 or older and live in the continental United States, you are elible to win!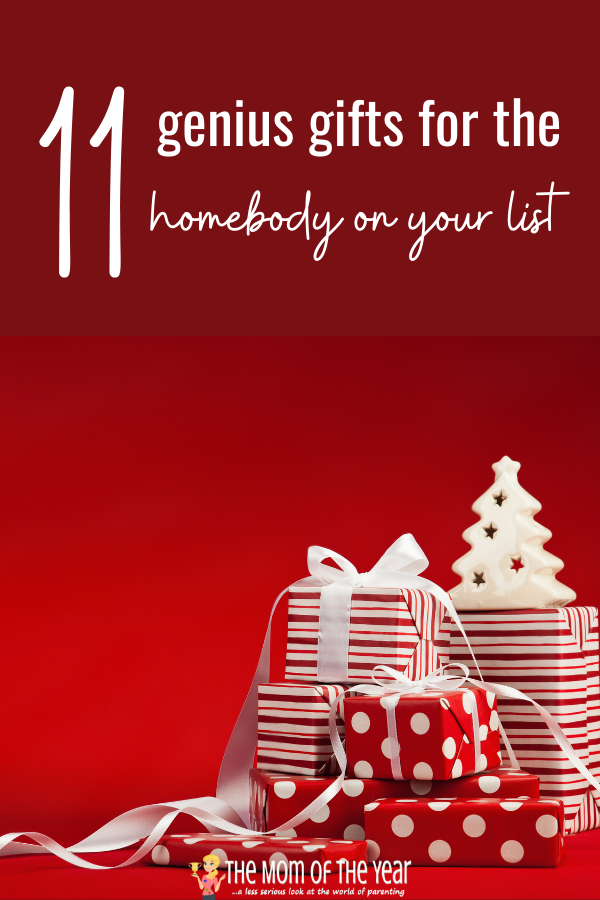 Here's to Christmas, friends! Here's to being a homebody, giving great gifts, and winning cool stuff. Go get your season, know I'm cheering you on. You've got this, mama!
The following two tabs change content below.
Meredith blogs at The Mom of the Year, where she dedicatedly earns her title one epic parenting fail at a time, offering quick, relatable laughs for fellow parents and all their empathizers. She has been part of several best-selling anthologies, featured on prominent sites such as Huffington Post, In the Powder Room and BlogHer, and loves her role as the Executive VP/Operations Manager of The BlogU Conference. When she's not breaking up fights over Legos and juice boxes, she remains fully committed to sharing a less serious look at the world of parenting.