It is essential to stay hydrated, especially when not feeling well. This is because your body partly relies on water to fight any bacteria that is causing illness. Besides, rehydrating after any activity that causes sweating, like a workout, is recommended. Failure to supply your body with sufficient water risk the damaging effects of dehydration that can worsen the condition. This article discusses five practical ways you can stay hydrated when not feeling well.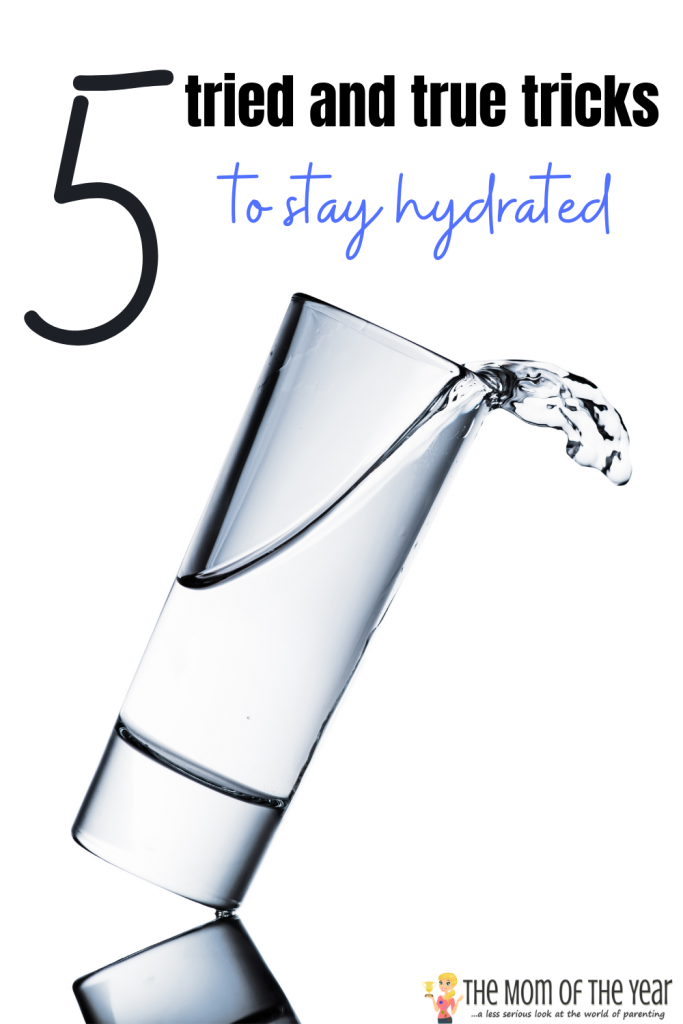 5 Ways To Stay Hydrated When Not Feeling Well
Drink Water
Drinking tap water is the best and most affordable method to stay hydrated. Water contains no added calories or sugars, making it a healthy option. You should drink water regularly in the day for the best results. This is because sweating will not only make your body lose water but other essential minerals. It is important to note that several factors, including genetics, lead to more loss of minerals via sweating in some people compared to others.
Drinking water should be an easy and straightforward activity, but if your tap water doesn't taste good, you can opt for a Brita reverse osmosis filter to improve its taste. Replacing lost water in your body is very important. If you have been involved in an activity that leads to a lot of sweating, you should consider replacing the fluid and the sodium mineral. This can be done by drinking enough water and maintaining a balanced diet.
Milk is Great for Hydration
Milk contains excellent hydrating properties. Naturally, milk contains high levels of electrolytes, which help balance the amount of water in your body. Studies have shown that regular-fat milk and slightly skim can help keep your body hydrated. Milk provides similar hydration effects, just like sports drinks do for adults. Apart from keeping you hydrated, milk also provides proteins and other essential nutrients. Furthermore, milk contains high protein levels that make it ideal for your recovery and muscle repair process.
If you regularly engage in exercises, consuming milk right after can cause stomach discomfort like bloating. Furthermore, if you are intolerant to specific milk proteins or lactose, you should consult your doctor before using milk for dehydration. Keep in mind that it is full-fat milk that ensures your body is hydrated. Just remember that the full-fat variety of milk is also high in calories, so it could have adverse effects if you are supposed to remain on a low-fat diet.
Coffee and Tea
Tea and coffee contain caffeine, which can help keep your body hydrated. Moderate consumption of tea and coffee can have similar hydrating properties to drinking water. Tea also serves as an energizer, something that will help you, especially when not feeling well. Keep in mind that excessive consumption of tea and coffee can cause dehydration instead. Excessive doses of around 8-ounce (250 ml) cups can have these effects on your body. If you don't find coffee sweet enough when served plain, you can consider adding almond milk for improved taste and hydration levels. You can also consider adding spices like nutmeg, cinnamon, or lemongrass.
Fruits and Vegetables
Fruits and vegetables are made of 80-99% water. This makes them an excellent hydrating option. Instead of consuming highly processed foods with shallow water content like crackers and chips, you should opt for fruits and vegetables that will help keep you hydrated. Some of the fruits and vegetables with the highest water content include grapes, oranges, melons, and berries. For easy and convenient access, you can stock up a variety of fresh fruits and vegetables in your fridge. Unlike other foods, frozen fruits and vegetables are as nutritious as fresh ones.
In some cases, frozen fruits are more nutritious than fresh ones. For the best results, always eat fruits after every meal. You can have a variety of them so that your body is supplied with different nutrients. Keeping a balanced diet will also help bring the best out of them.
Oral Hydration Solutions
These are specialized formulas that can treat and prevent dehydration caused by vomiting or diarrhea. Oral hydration solutions can also bolster exercise recovery and treat hangovers. There are specific hydration solutions for children and other options, like sports drinks, for adults. In most cases, they are water-based and contain essential electrolytes like chloride, potassium, and sodium. Using these solutions when feeling sick will help keep your body hydrated. Keep in mind that some solutions may contain artificial sweeteners and flavors.
Stay Hydrated
Staying hydrated when feeling sick is crucial for your recovery. This article has pointed out five effective ways to keep your body hydrated— implement them for a quicker recovery and healthy body.
The following two tabs change content below.
Meredith blogs at The Mom of the Year, where she dedicatedly earns her title one epic parenting fail at a time, offering quick, relatable laughs for fellow parents and all their empathizers. She has been part of several best-selling anthologies, featured on prominent sites such as Huffington Post, In the Powder Room and BlogHer, and loves her role as the Executive VP/Operations Manager of The BlogU Conference. When she's not breaking up fights over Legos and juice boxes, she remains fully committed to sharing a less serious look at the world of parenting.