How about it, friends? Summer 2020 is the weirdest summer ever, hands down, no? Oof. Three cheers to all of you who are thriving during these bizarre days! Carrie and I have agreed we're both more just surviving–while burrowing in with our books clinging to what shreds of sanity we can find amidst the chaos. Books are such a saving grace, and we're so glad you popped into our virtual book club for our 28 Summers book club discussion. Let's get this hot new summer read on!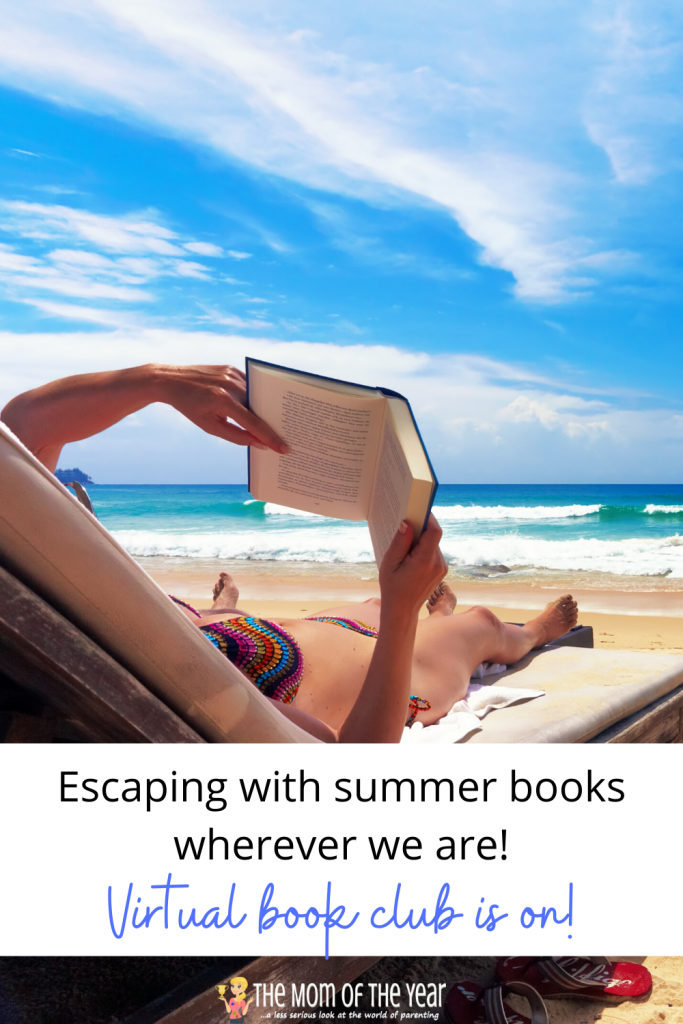 28 Summers Book Club Discussion
I am a huge Elin Hiderbrand fan. I have been so enjoying her winter book releases, and last summer's book, Summer of '69, knocked it out of the park for me! I was very keen to check out her newest, 28 Summers. But…while this book was beautifully executed and the exquisite Nantucket setting was expertly painted, I can't say that I loved the plot or the characters. It was definitely not one of my favorites from Hilderbrand. I'll explain my thoughts in the 28 Summers book club discussion questions below!​​​​​​​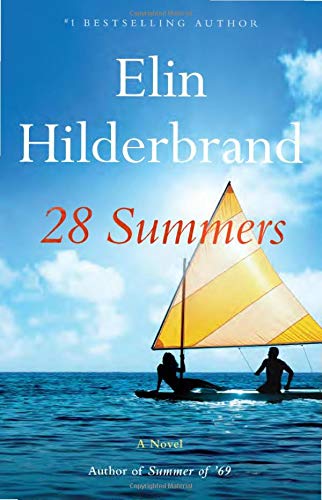 28 Summers Book Club Discussion Questions
Hilderbrand structured 28 Summers in a unique format. What did you like or not like about this structure? For me, the passage through 28 years moved very smoothly while artfully managing to shuck any Groundhog Day vibes. I loved how each year started the same with a recapitulation of that year's happenings–super-fun to read! And by using different character perspectives and touching in at varying points within the calendar months, the story stayed fresh and unravelled organically.
Speaking of those blurbs at the end of each year, how much did you remember? Was there one or a few years that stood out more than others in your memory? I liked counting at the beginning of each year to see how many references I remembered/understood. 2001 was very poignant to read–I teared up.
Let's talk about the characters. Who was a win for you? Who didn't you enjoy? Hilderbrand does such an amazing job creating characters who are flawed and real. I love this reliability, but couldn't appreciate the main characters in this book (Jake, Cooper, Mallory and Ursula) because of their particular flaws. Not only the infidelity and dishonesty, but lack of self-respect (Mallory), manipulation (Ursula), lack of backbone (Jake) and capriciousness (Cooper).
Have you ever watched Same Day, Next Year or heard of this type of romantic arrangement before? No, but I now want to watch the movie!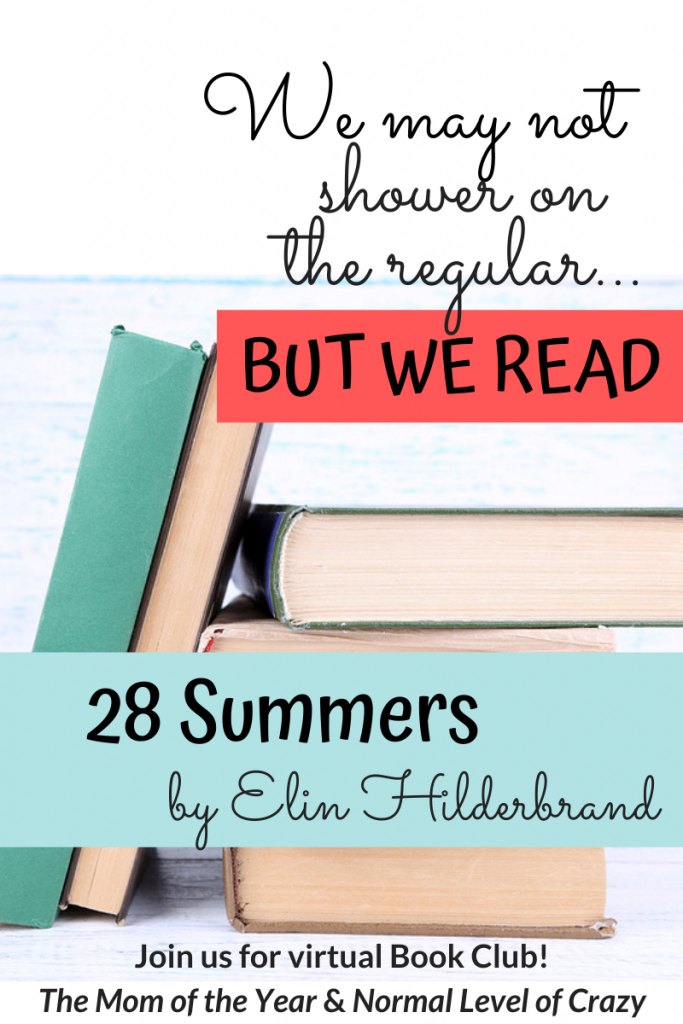 Speaking of the arrangement, do you think this would be feasible in real life? I think it would be very, very hard, especially with all of today's technology that makes it easy to track location and share photos and details. It was of benefit to Jake and Mallory that part of their relationship was before the online world developed to its current level of connectivity.
How did their relationship work and not work for Mallory and Jake? Jake's only loss was that he wasn't able to be with the woman he loved, but otherwise, his life course remained undettered. Mallory by far lost more; because she was in love with Jake, she found herself unable to be with anyone else, and therefore remained partnerless throughout her life.
Discuss Link's role in Mallory's life. How would her life have been different without him? She was a fantastic mother! I was happy she was able to share much of her life with him. Link may have even encouraged the perpetuation of the affair in that he made her less lonely, so Mal wasn't as motivated to pursue another relationship.
Similarly, discuss the role that being a teacher played in Mallory's life. I was so happy she had such a gorgeous profession to lend fulfillment, friendship and connection in her life. Without her career, I think Mallory's life would have been very empty.
In what ways did Ursula's political career have a profound impact on Jake and Mallory's relationship. Jake and Ursula being in the public eye forced a more covert affair as Ursula's popularity grew, and ultimately lead to Ursula demanding an end to the affair. Jake was also locked more into a position where he couldn't leave Ursula without a huge scandal and didn't feel he had the choice to leave her even if he had wanted to do so.
***SPOILER ALERT****Was the ending what you expected? No! I thought Jake would eventually leave Ursula for Mallory. And it felt almost too convenient that Mallory died as soon as their affair was called to a stop!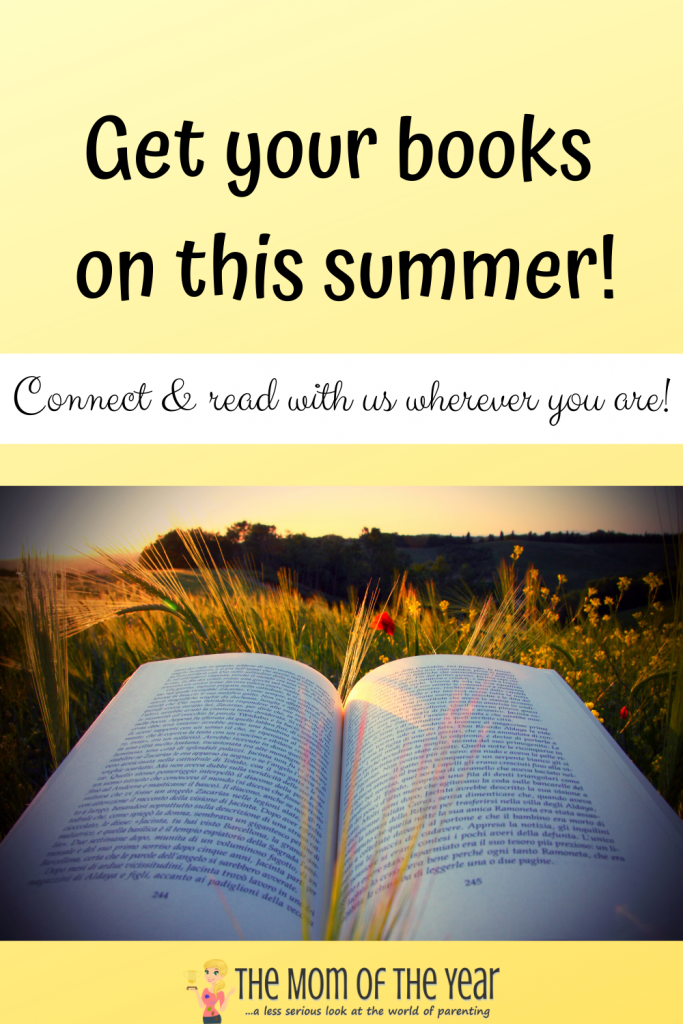 Thanks for joining us for our 28 Summers book club discussion, and read on below for the description of our newest pick–I am so excited for it!! I LOVED Crazy Rich Asians by Kwan.
As always, we are giving away a copy to one of YOU! As long as you are 18 or older and live in the continental United States, leave a comment on this blog post before 7/17/20 at 7am ET, and you are eligible to win!​​​​​​​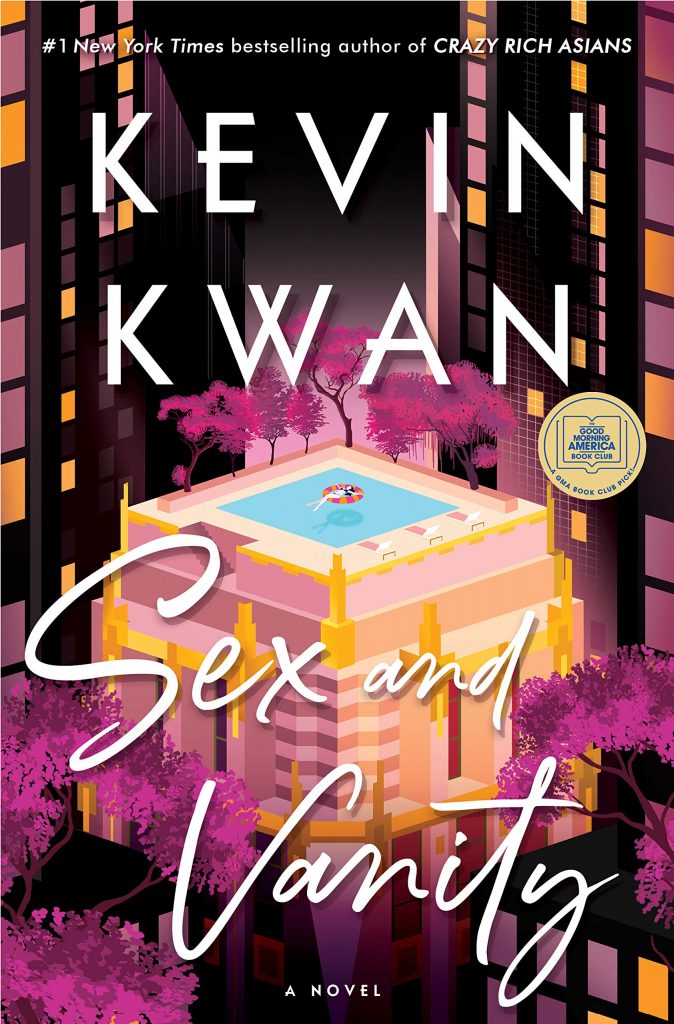 The iconic author of the bestselling phenomenon Crazy Rich Asians returns with the glittering tale of a young woman who finds herself torn between two men: the WASPY fiancé of her family's dreams and George Zao, the man she is desperately trying to avoid falling in love with.
On her very first morning on the jewel-like island of Capri, Lucie Churchill sets eyes on George Zao and she instantly can't stand him. She can't stand it when he gallantly offers to trade hotel rooms with her so that she can have a view of the Tyrrhenian Sea, she can't stand that he knows more about Casa Malaparte than she does, and she really can't stand it when he kisses her in the darkness of the ancient ruins of a Roman villa and they are caught by her snobbish, disapproving cousin Charlotte. "Your mother is Chinese so it's no surprise you'd be attracted to someone like him," Charlotte teases. The daughter of an American-born Chinese mother and a blue-blooded New York father, Lucie has always sublimated the Asian side of herself in favor of the white side, and she adamantly denies having feelings for George. But several years later, when George unexpectedly appears in East Hampton, where Lucie is weekending with her new fiancé, Lucie finds herself drawn to George again. Soon, Lucie is spinning a web of deceit that involves her family, her fiancé, the co-op board of her Fifth Avenue apartment building, and ultimately herself as she tries mightily to deny George entry into her world–and her heart. Moving between summer playgrounds of privilege, peppered with decadent food and extravagant fashion, Sex and Vanity is a truly modern love story, a daring homage to A Room with a View, and a brilliantly funny comedy of manners set between two cultures.​​​​​​​​​​​​​​​​​​​​​​​​​​​​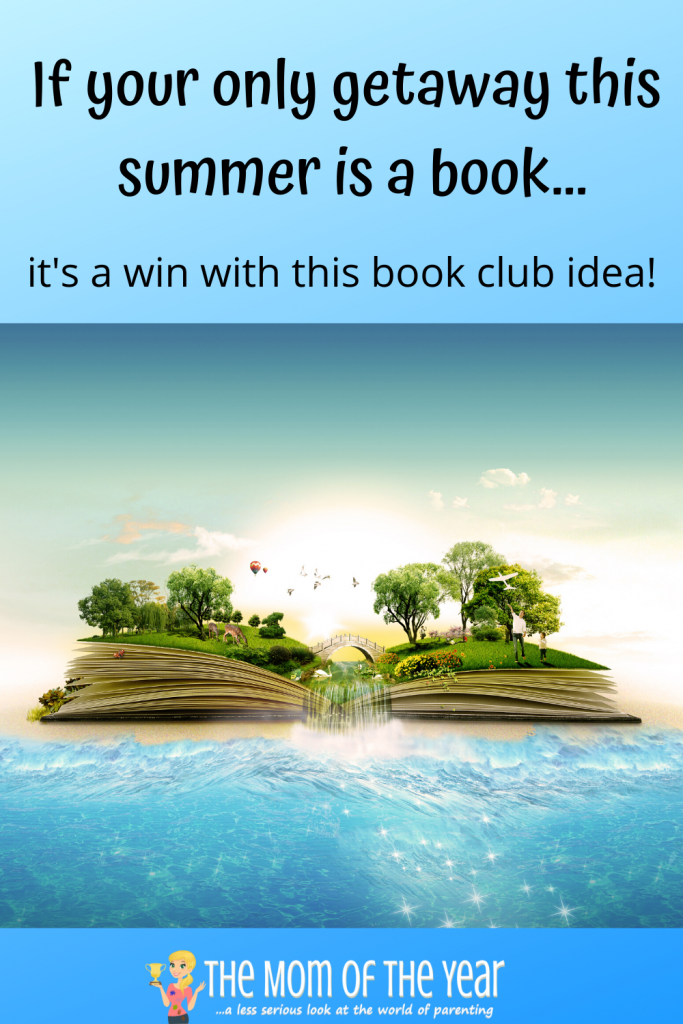 Can't wait! See you the first Friday of August to chat it up! Godspeed until then, friends!​​​​​​​​​​​​​​​​​​​​​​​​​​​​​​​​​​​​​​​​​​​​​​​​​​​​​​​​
Thank you to Little, Brown and Company for providing copies of 28 Summers for review and giveaway. All opinions are 100% our own.
The following two tabs change content below.
Meredith blogs at The Mom of the Year, where she dedicatedly earns her title one epic parenting fail at a time, offering quick, relatable laughs for fellow parents and all their empathizers. She has been part of several best-selling anthologies, featured on prominent sites such as Huffington Post, In the Powder Room and BlogHer, and loves her role as the Executive VP/Operations Manager of The BlogU Conference. When she's not breaking up fights over Legos and juice boxes, she remains fully committed to sharing a less serious look at the world of parenting.