Thank you to Hershey, PA for welcoming my family to visit The Hershey Story and sponsoring this post so I could fill you in on these smart tips for visiting!
I've shared before how much Hershey, PA has been part of my childhood, early adulthood and family life. I can still remember my grandparents telling me stories of their friends working in the factory, I grew up on a steady diet of Hersheypark, had my first jobs with Hershey, then lived there in the starting years of our marriage. My family still lives right beside Hershey!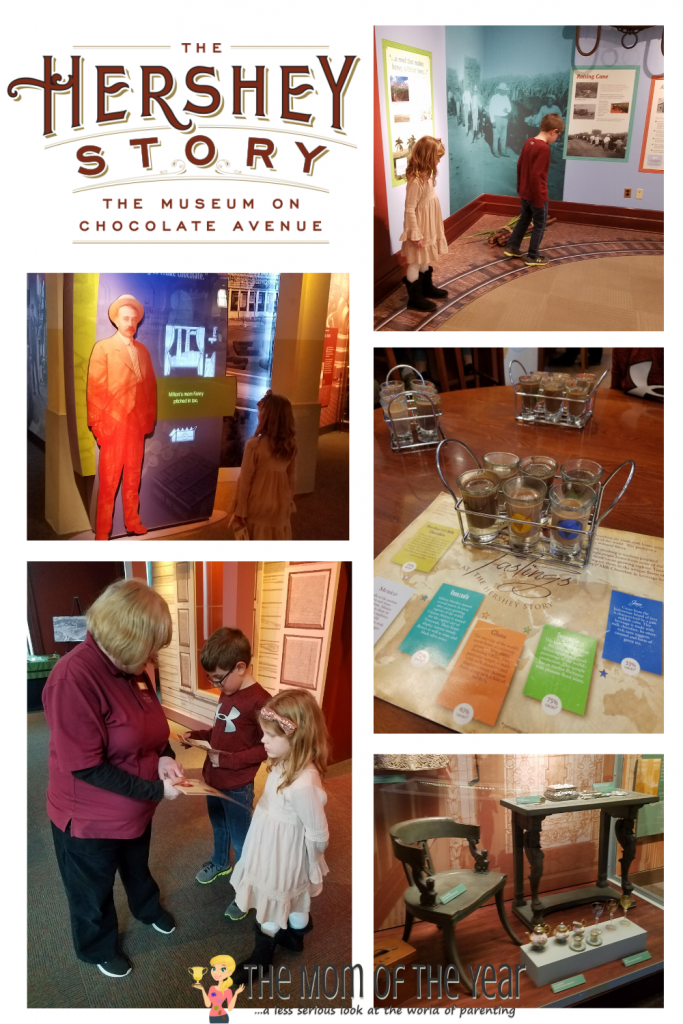 Hershey, PA feels a huge part of my history and my story, and I've always held Milton Hershey, the man behind everything Hershey in great regard–he had such an amazing perspective and mission! So when we had the chance to visit The Hershey Story this year, I was thrilled!
What is The Hershey Story?
It is the place where the story of Milton S. Hershey and the town that bears his name is presented through informative museum exhibits and interactive experiences perfect for adults, families and kids.
Before the world fell in love with his chocolate, Milton S. Hershey was a struggling entrepreneur determined to make a difference. The Hershey Story presents his legacy in permanent displays and special exhibits that change periodically. It is a wonderful chance to learn not only more about Milton Hershey but the history of the chocolate factory and the town of Hershey, PA!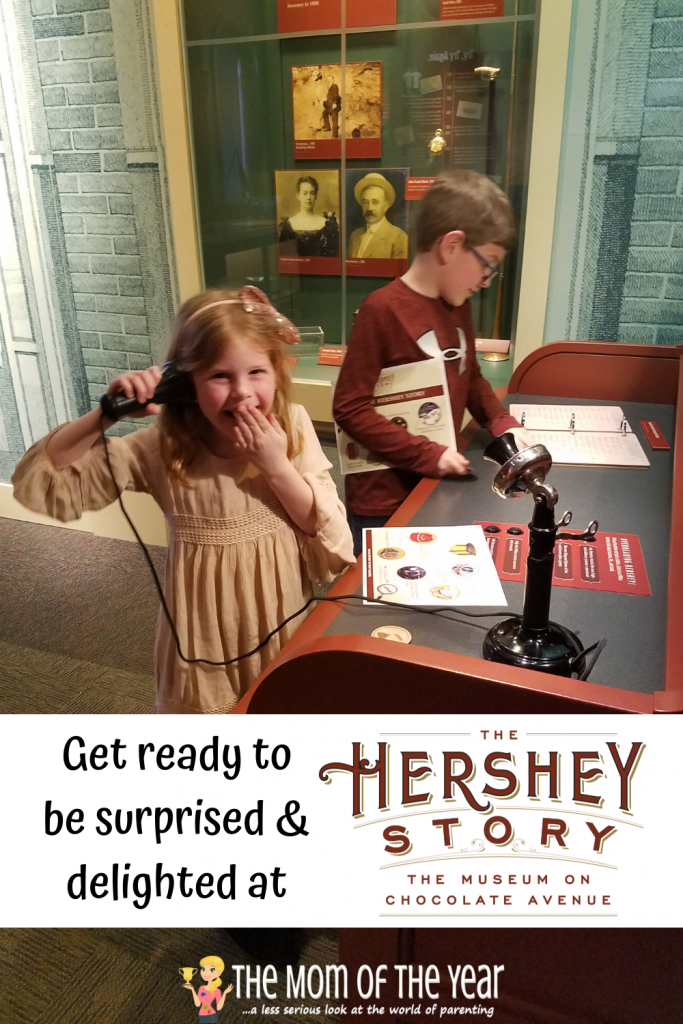 5 Smart Tips to Visit The Hershey Story
Intrigued and wanting to visit? You will love it! I'm so glad I went with my own family. Grab these five smart tips from our own experience to make the most of your trip to visit The Hershey Story.
Go early. This is a universal tip for so many attractions, but by going early in the day, you'll not only beat crowds but make sure to leave time to add The Chocolate Lab and/or The Chocolate Tasting (which closes an hour and a half before The Hershey Story) to your visit if you so choose.
Speaking of The Chocolate Tasting…do it! A full flight is $10 (half is $6), but could easily be split between two people. Leave plenty of time to enjoy and experience the chocolate (remember, if The Hershey Story closes at 5pm, the tasting will close at 3:30 pm!). My family had so much fun taking time to read about the different chocolate origins and tasting (and re-tasting!) all of the chocolate. A great experience!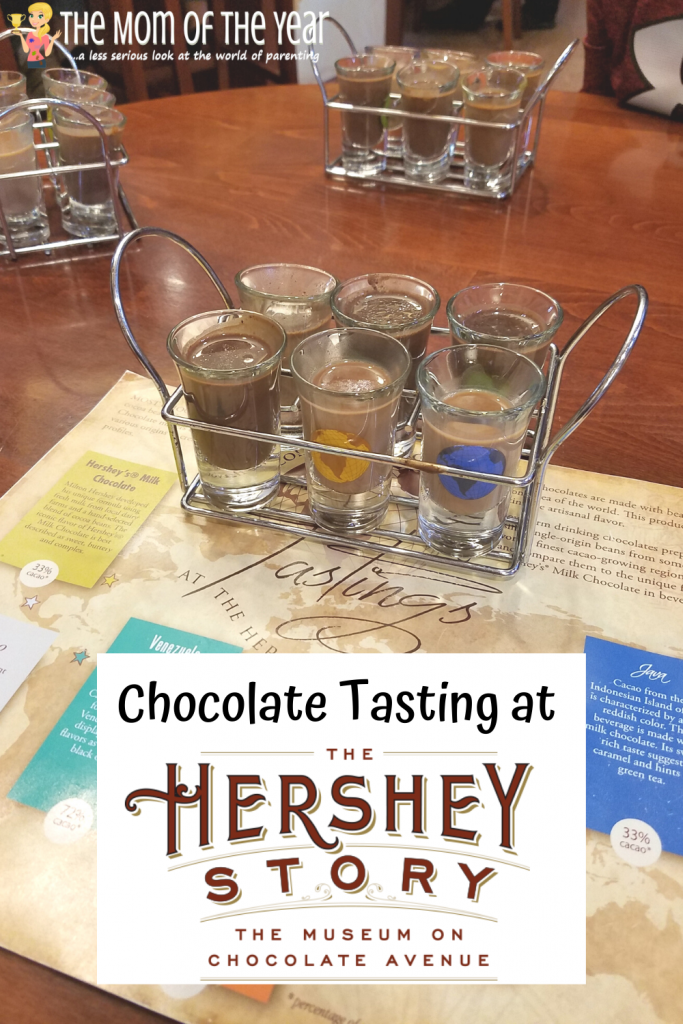 Be flexible with time spent at The Hershey Story. I guesstimate it takes 1-2hrs. to experience the museum (obviously on the higher end or more depending on what experiences you choose to add on). We arrived at 3 pm, did The Chocolate Tasting, then explored the museum and were done by closing at 5pm. We went on a non-busy day, so this worked out well, but if visiting again, I would arrive far earlier to allow ourselves more time if needed, but…also know your crowd. While the exhibits were so interesting, they may not long capture the interest of younger patrons, so be flexible and go with the pace of your party. Linger if it suits, and focus on hitting highlights if not!
Take a moment to appreciate it…with or without kids. As I said, I have tremendous respect for Mr. Hershey. While my kids delightedly raced through the museum, I took a pause to explain to them what a HUGE deal so much of his life and work was to so many people! We them drove through the grounds of Milton Hershey School afterwards to further our appreciation of his life work. You know your crowd and yourself, but however you can sneak in a bit of awe over what the story of The Hershey Story is–it's well worth it!
Visit the attached The Pantry Cafe! Trust me–soooo worth it! Living in Hershey and it's neighboring towns for so long, one of my greatest crushes was (and still is!) The Hershey Pantry. Since it's early years, it has grown and added locations, one of which is The Pantry Cafe, directly adjacent to the lobby of The Hershey Story. Check hours to coordinate with your visit, but whether you pop by for breakfast, a coffee, lunch or a treat, you will be so glad you did! Anyone ready to drool over chocolate-covered bacon? 😉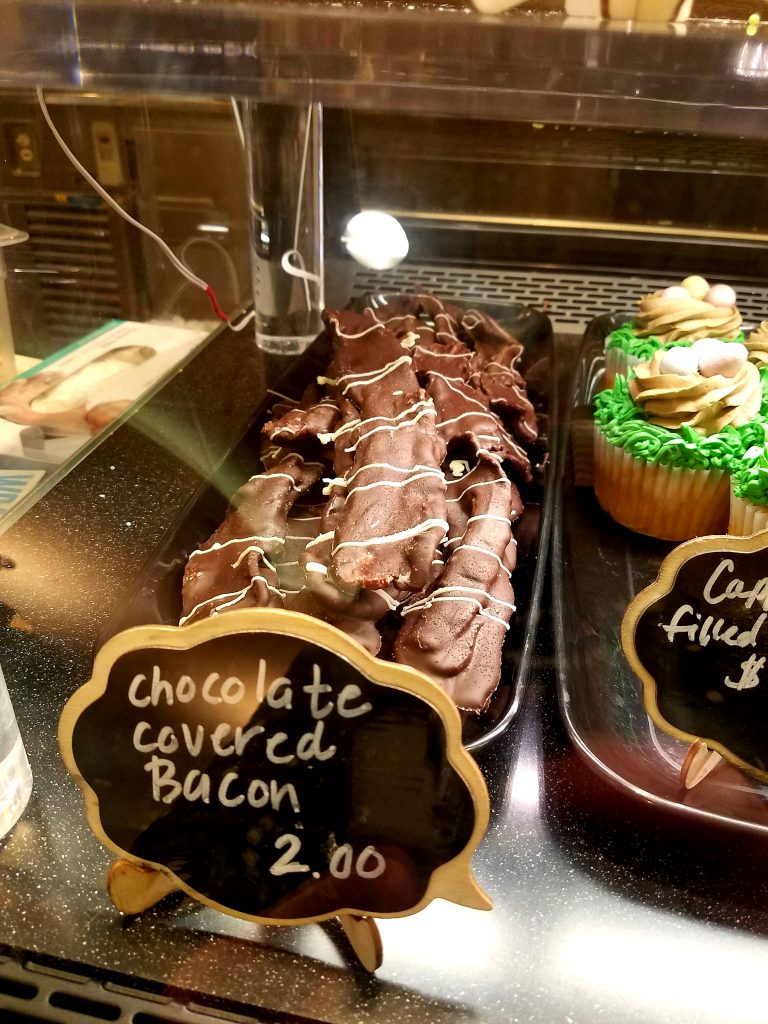 Now that you have the whole scoop, I can't wait to hear how it goes when you visit The Hershey Story! Be sure to check in here to let me know about your trip!
The following two tabs change content below.
Meredith blogs at The Mom of the Year, where she dedicatedly earns her title one epic parenting fail at a time, offering quick, relatable laughs for fellow parents and all their empathizers. She has been part of several best-selling anthologies, featured on prominent sites such as Huffington Post, In the Powder Room and BlogHer, and loves her role as the Executive VP/Operations Manager of The BlogU Conference. When she's not breaking up fights over Legos and juice boxes, she remains fully committed to sharing a less serious look at the world of parenting.