Small Business Saturday is here!  For me, the month of November is all about thankfulness and appreciation.  Following this trend, the Saturday after Thanksgiving is one of my favorite days to shop because it focuses all on small businesses that rely on even the simplest purchase to keep them going.  There are so many small businesses that I know and love but today I am featuring 4 of my favorite handmade goods you need to shop for on Small Business Saturday!  I am consistently wowed by talented people, and these 4 businesses are not only parents (which we all know is hard by itself), but find the time to put their heart and soul into beautiful handmade pieces for others to enjoy.  If it isn't evident already how incredibly talented they are, they have the sweetest souls to match and I am so happy to support them in their business ventures.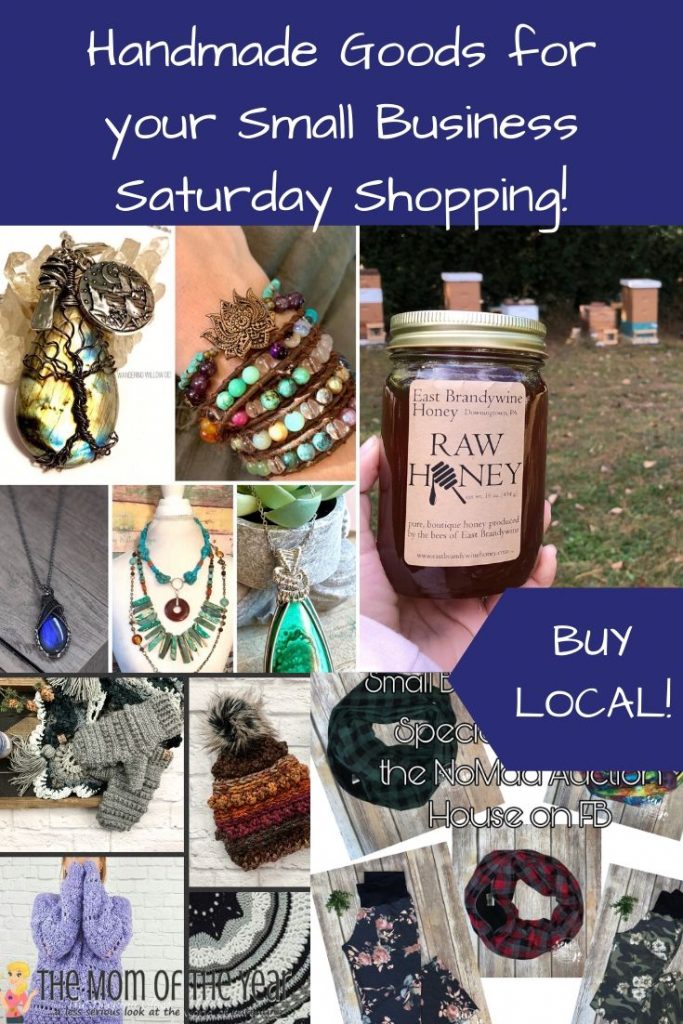 Hilary of Sew Jo Handmade is a good friend of mine and I consider her my personal sewist.  The magic that she creates with her sewing machine is incredible and I am constantly blown away by her beautiful, versatile, and abundant clothing pieces.  Sew Jo Handmade creates classically bohemian chic clothing for women that are casual and comfortable for your most beautiful and confident self.  Be sure to explore her pieces on her Facebook page and get sneak peeks and send special requests over on her Sew Jo Handmade group.  She posts new pieces daily, including fun fabrics that she specially orders for her clients! 
Interested in ordering handmade clothing at a fantastic price?  For Small Business Saturday she is stocking new items at special prices in the NoMad Auction House– plus a free gift with each Sew Jo Handmade purchase!  Don't see anything you like?  She is so talented that she can custom create exactly what you are looking for!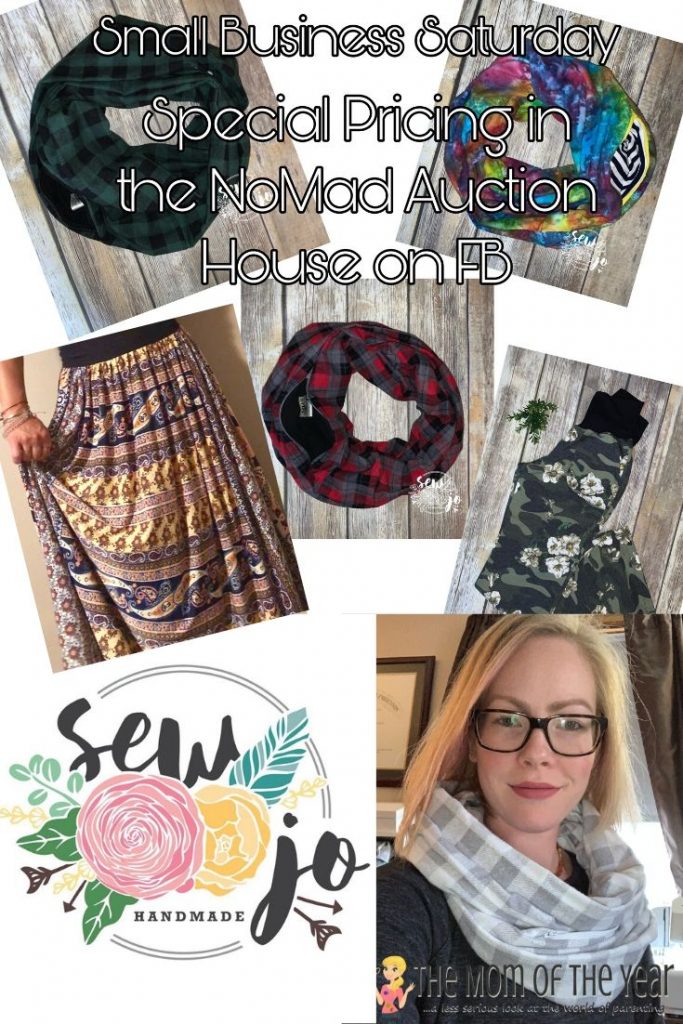 Erin at Wandering Willow Designs specializes in Bohemian and Healing Stone Jewelry for the free spirit, and I am crushing on these beautiful pieces!  Most of her work is custom requests, so all jewelry can be made specifically to the customer's size.  One of my favorite things about Erin is her strength.  In 2018, she was diagnosed with Multiple Sclerosis and lost all fine motor skills in her hands.  Instead of giving up, her daughters encouraged her to try to wire wrap and she pushed through it- IV and all!  I am so wowed by her positive outlook and inspired by her being a role model to her children by still pursuing her passion for Jewelry making.  Erin is always happy to discuss what you are looking for and craft an individual piece that will be created just for you.  If you don't make it to her shop on Small Business Saturday, she is having a huge end of the year sale on 12/13, plus special events for her VIP customers in her Facebook group so be sure to join today!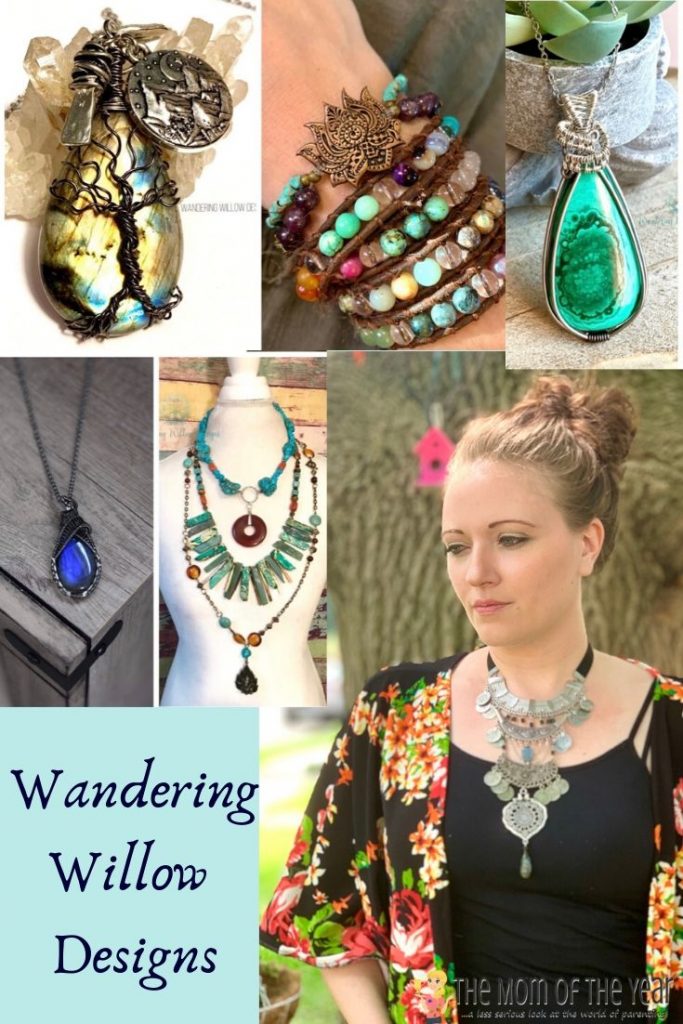 Bre at The Hooking Glass offers boho-inspired goods for you and your home.  Bre has been crocheting for a long time and makes so many beautiful things that I can't possibly pick my favorite!  She has a passion for natural fibers, especially if it's dyed.  She consistently provides quality, beautiful, cozy, bohemian items that you will love to wear out and about in your daily life.  Women's items aren't all that she creates, she also makes home décor.  Not only does she make gorgeous crocheted items, she offers crochet patterns for the do-it-yourselfer.  Can we take a moment to adore this crocheted poncho she created?  What a perfect winter closet staple! Be sure to join her Facebook group for updates, sneak peeks, and photos of her work.  Her entire shop is on sale today for Small Business Saturday!  Coming mid-December, she will be creating a Make Your Soul Happy box.  This will include items made by her, along with handmade items from other small businesses to create a gift set-like box.  What a perfect Holiday gift for loved ones!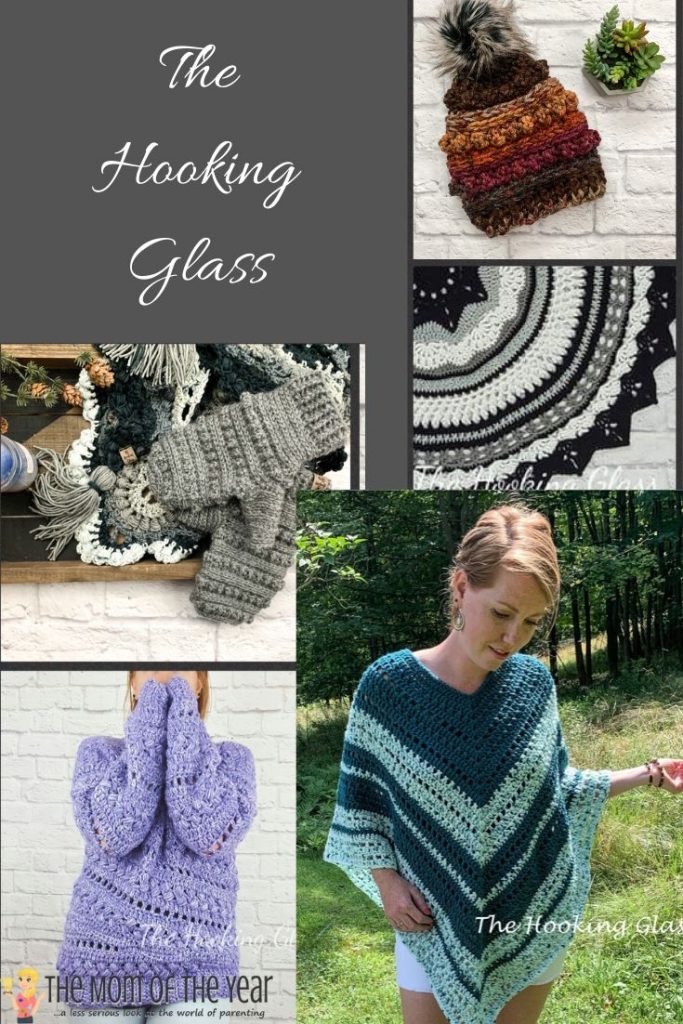 Empire Bee Farm is a small apiary located in Chester County, PA. They have two apiary sites that provide the bees with a different array of flowers and produce unique honey distinctive of the local area.  Rather than blending honey from multiple sites, they process boutique honey separately to preserve the flavors and aromas of each apiary site. Depending on when you visit, you can enjoy multiple seasons of honey. Nectar collected from spring and summer wildflower blossoms has a rich, sweet flavor, perfect for adding a touch of sweetness to your favorite foods and beverages. Nectar collected in late summer and fall produces dark, savory honey with butterscotch, molasses, and brown sugar notes. Pick up a jar today!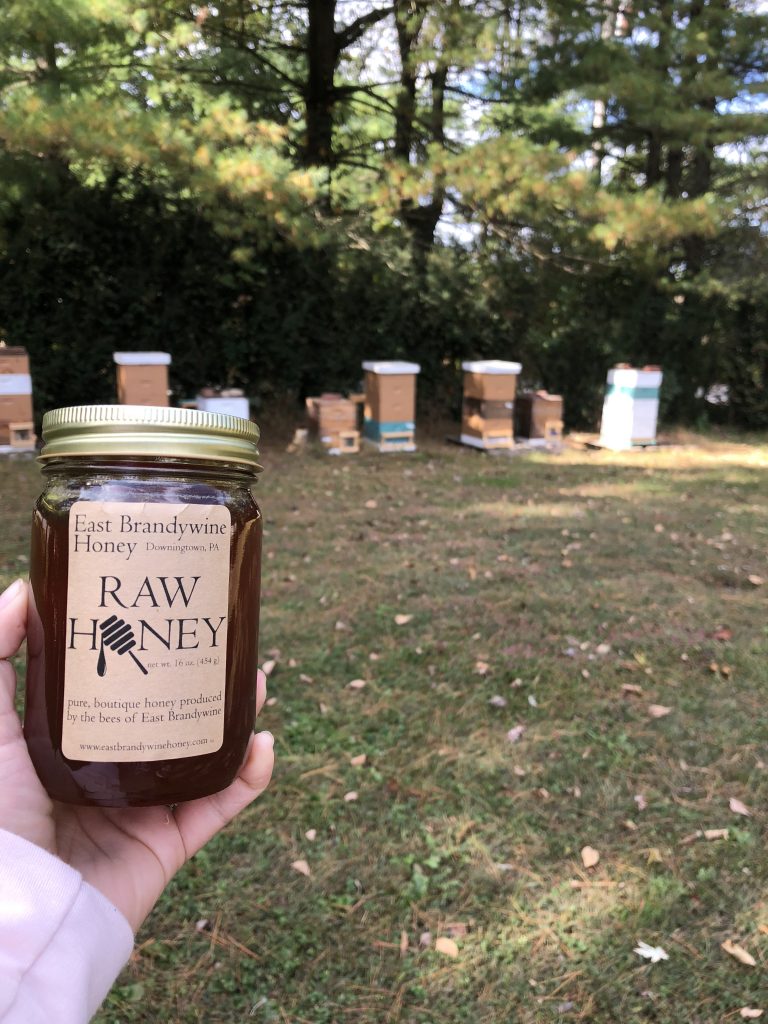 This weekend, before you choose to shop at a large store, think about buying local. Think about buying handmade, buying products from people that pour their hearts into what they do. These souls are hard-working parents that are still pursuing their passions to create beautiful pieces for all of us. These are the handmade goods you need to shop for on Small Business Saturday!
The following two tabs change content below.
Lindsay Houser
When Lindsay isn't fielding three-nager temper tantrums and scraping Play-Doh off the floor, her passions are the great outdoors, cooking, creating, and healthy, holistic living.
Latest posts by Lindsay Houser (see all)